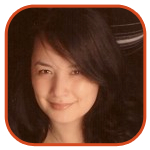 Posted by Veronica Santiago Categories: Disney, MGM, Paramount, Sony, Universal, Warner Bros, Action, Adaptation, Adventure, Animation, Drama, Family, Political, Religious, Romance, Sequels, Comedy, Thrillers, Box Office, Lists, New Releases,
Question: When is being the #1 movie just not enough? (Hint: You have three chances to answer this question correctly).
Answer(s):
When the critics don't really have anything good to say about you
When you made less than 1/2 of what your predecessor did on opening weekend
When it cost over $175 million just to create you
Apparently having God on your side doesn't guarantee you heavenly box office numbers. Evan Almighty, the follow-up to 2003's Bruce Almighty, failed to bring in a large congregation this past weekend. Although it did better than the rest of the flock, it's $32 million take paled in comparison to Bruce's $68 million opening. And then there's that glaring $175 million bill…
Of course, we shouldn't feel so badly about Steve Carell's career. I have a feeling that God is providing for him in other ways.
Click to continue reading Box Office Breakdown: Almighty Only Does Alrighty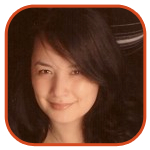 Posted by Veronica Santiago Categories:
Like Ocean's Thirteen, critics rated Fantastic Four: Rise of the Silver Surfer better than its predecessor. And like Ocean's, Fantastic found its way on top of the ever-revolving box office heap. With help from a more family-friendly rating (down from PG-13 to a PG), the superhero clan raked in $2 million more in its opening weekend than its 2005 turnout.
But it takes more than just a PG to win viewers over—it apparently takes Jessica Alba in a skin-tight outfit…and the prim and proper Nancy Drew had to learn that the hard way. The latest incarnation of the beloved character only placed 7th despite the numerous times Julia Roberts' name had been dropped these past few weeks. BTW—I feel incredibly bad that daddy Eric Roberts has been continuously trumped by his more famous sister. Emma is HIS daughter after all.
Click to continue reading Box Office Breakdown: Silver Surfer Scores the Gold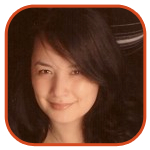 Posted by Veronica Santiago Categories: DreamWorks, Disney, Fox Searchlight, MGM, Lionsgate, Paramount, Touchstone, Universal, Warner Independant Films, Action, Adaptation, Animation, Drama, Family, Horror, Independent, Romance, Sequels, Comedy, Thrillers, Box Office, Lists, New Releases,
Having exhausted all their sequel choices, theater patrons quickly moved on to the latest offering: Ocean's Thirteen. Despite general indifference for the series' second movie, Steven Soderbergh and friends faced down the unlucky number and rolled the dice again. Their gamble paid off well this weekend when they took down Captain Jack Sparrow and his mates
Of course, viewers who crave the comfort of familiarity can still manage to have discerning taste. Eli Roth's Hostel: Part II only rounded enough voyeurs to rank a mediocre 6th place. Here's to hoping that the era of grisly horror movies is once again over…
Click to continue reading Box Office Breakdown: Lucky Number 13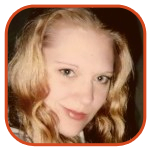 Posted by K.C. Morgan Categories: Warner Bros, Sequels, Box Office, New Releases,
With star power like George Clooney, Brad Pitt, Matt Damon, and Al Pacino, there was no way Ocean's Thirteen wasn't going to be a hit. The stars began filming in July 2006, in the cities of Las Vegas and Los Angeles, beginning a tidal wave that's flooding the box office right now.
The star-studded cast is filled with names that include blonde sexpot Ellen Barkin, funnyman Bernie Mac, and Ocean's alum Andy Garcia. The summer blockbuster is a second-time sequel, much likes its box office counterpart Pirates of the Caribbean: At World's End. The Disney flick was supposed to be the biggest of the summer, featuring not just Johnny Depp but more CGI than you can shake a stick at. But the very bankable power of a Clooney/Pitt/Damon combo just can't be denied, and now it's Ocean's Thirteen that's shaping up to be the summer's biggest hit. The flick is, at least, this weekend's biggest hit.
Click to continue reading Ocean Causing Box Office Tidal Wave
Read More

| Yahoo! News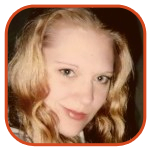 Posted by K.C. Morgan Categories: Casting, Celebrity Gossip, Rumors, Upcoming Releases,
Angelina Jolie recently sat down with Marie Claire and Esquire magazines to talk about her life and the recent rumors that have cast suspicion on her happy relationship with Hollywood hunk Brad Pitt. Jolie told her interviewer that Pitt is often the more cautious and health-conscious one in the couple, providing a staying influence when Angelina wanted to walk around the property she purchased in Cambodia (which had to be de-mined for safety). Angelina also took the time to de-bunk break-up rumors that have surrounded her well-publicized relationship with Brad Pitt, saying the two of them have reached their "comfort zone." She says that right now, the two of them are very focused on the children ("changing diapers" – direct quote) and have little time for the reports that say they're heading for Splitsville. They spend most of their time at home and plan to have even more time together in their "later years."
Click to continue reading Jolie Dishes on Career, Family, and Brad
Read More

| E! Online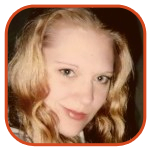 Posted by K.C. Morgan Categories: Celeb News, Celebrity Gossip, Rumors,
Though the reps for Brad Pitt and Angelina Jolie have not yet confirmed the news, Vietnamese officials have stated that Jolie has filed papers towards adopting a child from their country. Though Jolie filed her status as a single parent, it's no secret that Brad has been on hand to help care for all their children: Cambodian-born Maddox (5), Ethiopian-born Zahara (2), their biological daughter Shiloh (10 months), and will no doubt take an active role in the upbringing of the new baby. The couple has been very vocal about their plans to continue expanding their clan, and they certainly aren't wasting any time, either. Jolie has commented that they want to continue to add to the mixed-race family, and will possibly look again to Africa the next time they decide to adopt.
Read More

| E! Online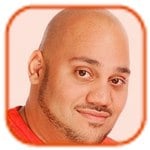 Posted by Andru Edwards Categories: Columbia Pictures, Paramount, Sony, Animation, Drama, Family, Full Episodes, Theatrical Reviews, Videocasts,
Neil Estep and Veronica Santiago review the theatrical release of Babel in this episode of FilmCrunch. If you truly don't get enough out of this in-depth video review, there is always our text Babel review as well, which seems to be all the rage as far as controvery is concerned. On to the Babel synopsis:
In the remote sands of the Moroccan desert, a rifle shot rings out—detonating a chain of events that will link an American tourist couple's frantic struggle to survive, two Moroccan boys involved in an accidental crime, a nanny illegally crossing into Mexico with two American children and a Japanese teen rebel whose father is sought by the police in Tokyo. Separated by clashing cultures and sprawling distances, each of these four disparate groups of people are nevertheless hurtling towards a shared destiny of isolation and grief. In the course of just a few days, they will each face the dizzying sensation of becoming profoundly lost—lost in the desert, lost to the world, lost to themselves—as they are pushed to the farthest edges of confusion and fear as well as to the very depths of connection and love.
The crew also takes a look at the DVD release of Monster House, and chimes in with a bit of movie industry news.
Now we want to hear from you - hit the forums and let us know what you think, what you want us to watch next, and any other recommendations you have for the show.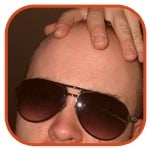 Posted by Johnny Mercedes Categories: Paramount, Adventure, Drama, Thrillers, New Releases, Theatrical Reviews,
EDIT: Check out FilmCrunch's Babel Video Review.
This film follows four interconnected stories – an American couple vacationing in Morocco, a poor Moroccan family, a young deaf girl growing up in Japan, and a middle-aged Mexican woman living illegally in the United States. We get to see how these stories affect each other in otherwise inconspicuous ways and watch each person as they experience various forms of predjudice. Babel stars Brad Pitt, Cate Blanchett, and Gael Garcia Bernal, and is directed and written by the duo behind Amores Perros and 21 Grams, Alejandro Gonzales Inarittu and Guillermo Arriaga, respectively. Although this film says a lot about the current sociopolitical climate inherent in our world today, it does little else but flimsily connect four desolate situations.
Click to continue reading Babel Review: 'Crash 2: Now It's Global…and Longer…and Boring'
© Gear Live Media, LLC. 2007 – User-posted content, unless source is quoted, is licensed under a Creative Commons Public Domain License. Gear Live graphics, logos, designs, page headers, button icons, videos, articles, blogs, forums, scripts and other service names are the trademarks of Gear Live Inc.