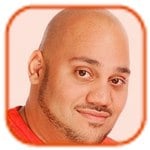 Posted by Andru Edwards Categories: Universal, Action, Sequels, Thrillers, Casting, Celebrity Gossip, Upcoming Releases,
Katy Perry is set to audition for a role in Vin Diesel's new movie.
The "Roar" hitmaker could be turning her hand at acting after talking to the Hollywood actor-and-producer about a role in the xXx action franchise. Vin, 46, recently hinted he is considering the songstress - who has previously had a voice role in The Smurfs movies - for the female lead role and it now appears Katy could indeed be in line for the part.
Click to continue reading Katy Perry to Audition for Vin Diesel Movie?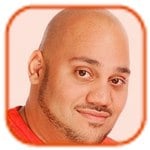 Posted by Andru Edwards Categories: Casting, Celeb News,
Isla Fisher received "no helping hand" when trying to become an actress. The Confessions of a Shopaholic actress admits she struggled to gain recognition when she first moved to Hollywood and was even snubbed by the agent who represented her husband, then-boyfriend, Sacha Baron Cohen after she was fired by her own representative.
"I really have had no help. In fact, the one time I did ask for help was after my agent in LA fired me. I was auditioning for all sorts of things but kept getting told 'no,' so she just fired me! So anyway, I said to Sacha, who was my boyfriend at the time, 'Can you ask your agent if they'll represent me?' And his agent said, 'No way.' It was the only favor I'd ever asked, and I was like, 'OK... great.' But it spurred me on. I've had no helping hand in Hollywood. But in general I've found that when it comes to getting jobs, what's meant for you can't pass you by."
Click to continue reading Isla Fisher: I Had No Helping Hand in Hollywood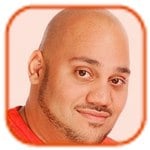 Posted by Andru Edwards Categories: Casting, Celebrity Gossip,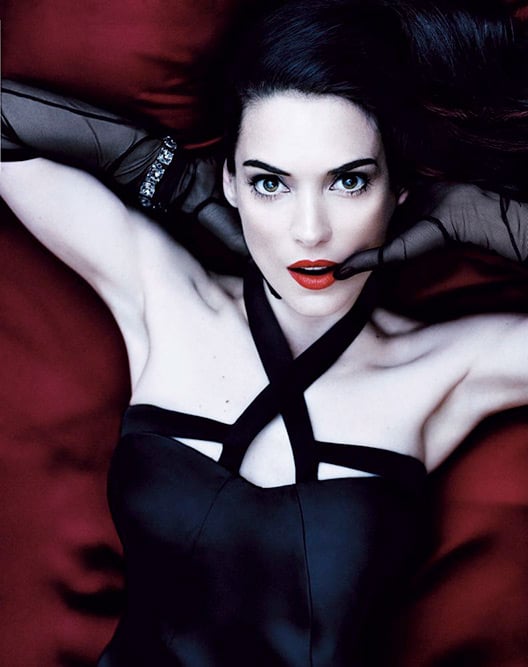 Winona Ryder was told she wasn't "pretty enough" to be an actress.
The 41-year-old actress - whose movie credits include Heathers and Edward Scissorhands - said she was discouraged from pursuing a movie career when she first started out by a casting director who felt she wasn't photogenic enough.
" was in the middle of auditioning and I was mid-sentence when the casting director said, 'Listen, kid. You should not be an actress. You are not pretty enough. You should go back to wherever you came from and you should go to school. You don't have it.' She was very blunt - I honestly think that she thought she was doing me a favor," she told Interview.
However, the Iceman star wasn't deterred from her dream career and credits her parents for giving her the confidence to "be unique."
Click to continue reading Winona Ryder: I Wasn't Pretty Enough for Movies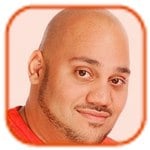 Posted by Andru Edwards Categories: Universal, Adaptation, Classics, Drama, Music, Musicals, Period, Casting, Celeb News, New Releases,
Scarlett Johansson tried out for Anne Hathaway's role in Les Miserables.
The 28-year-old actress was keen to take on the part of tragic Fantine in Tom Hooper's big screen version of the hit musical but thinks Anne was the correct choice. When asked if she had auditioned, Scarlett said, "Yes, I did. I sang my little heart out. The jazz hands kid inside me was just over the moon! I auditioned with laryngitis. I did everything I could to, like, not have laryngitis. I think, looking at the film now, there's no possible way I ever could have topped that performance [by Anne Hathaway]. It was perfect and I think fateful and meant to be."
It wasn't the first time Scarlett had auditioned for a part in the famous musical. When she was younger she went for the role of Fantine's eight-year-old daughter Cosette, so the story has always been close to her heart.
"But, yes, the audition itself brought back so many memories of auditioning for Les Mis for the young Cosette and it was fun for me to revisit that," she said.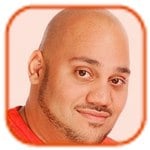 Posted by Andru Edwards Categories: Lionsgate, Action, Adaptation, Horror, Romance, Science Fiction, Sequels, Casting, Celebrity Gossip,
Jennifer Lawrence is glad that she wasn't cast as Bella Swan in the Twilight films. The 22-year-old actress auditioned for the lead female role in the vampire franchise, but is glad she wasn't picked for it because she's not sure she could cope with the paparazzi attention Kristen Stewart receives.
"Oh yeah, for sure. I remember when the first movie came out, seeing Kristen Stewart on the red carpet and getting papped wherever she went. For me, and I'm assuming for her, it was just another audition. Then it turned into this whole other thing," she said when asked whether she was disappointed with not winning the role.
Jennifer now has her own fame-inducing role as heroine Katniss Everdeen in The Hunger Games franchise - which is also adapted from a series of young adult novels. The young starlet was unsure about starring in the blockbuster films after earning critical acclaim for her roles in smaller movies: "I was worried it would be overwhelming and that no one would be able to see me as any other character. But I really cared about the movie. I'm proud of The Hunger Games as I am of any of the other films I've done."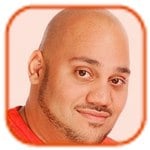 Posted by Andru Edwards Categories: Fox Searchlight, Biopics, Drama, Period, Casting, Celebrity Gossip, New Releases,
Helen Mirren hated Alfred Hitchcock when they first met.
The Oscar-winning actress plays the iconic director's wife Alma Reville in new biopic Hitchcock, but she has revealed she once endured a disastrous audition for the filmmaker's thriller Frenzy in the early 1970s because she felt he disliked the way she looked.
"When I was a very young actress I was sent for an audition with him. I don't think he would have auditioned me; I think he either thought you looked right or you didn't. I was arrogant and ignorant and, at that time, he was just not my kind of film director... So, I didn't really like him, and I know he didn't like me very much. He certainly didn't cast me. He took one look at me and went, 'Oh, good God. She's going to be a nightmare'... I didn't want to do it because all those roles were horrible anyway," she told The Huffington Post.
Click to continue reading Helen Mirren Hated Hitchcock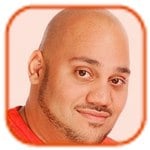 Posted by Andru Edwards Categories: Drama, Romance, Celebrity Gossip,
Shia LaBeouf sent "sex tapes" to director Lars von Trier to get his role in Nymphomaniac.
The 26-year-old actor claims he showcased a different aspect of his talents to the filmmaker by sending him intimate footage of himself and his girlfriend in order to land a role in the forthcoming movie, which is expected to include scenes of real sex.
"I don't know what it's gonna be until I get out there. I know he's a very dangerous director, I know we're trying to do something different. It's not your typical film. It's about what it's about. I sent him videotapes of me and my girlfriend having sex and that's how I got the job," he said, speaking on Chelsea Lately.
Shia has previously said Lars will make the cast do everything "for real" in the movie, and anything too explicit will be "blurred." He said, "[The movie] is what you think it is. It is Lars von Trier, making a movie about what he's making. For instance, there's a disclaimer at the top of the script that basically says we're doing it for real. Everything that is illegal, we'll shoot in blurred images. Other than that, everything is happening."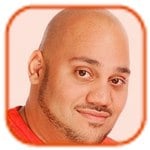 Posted by Andru Edwards Categories: Comedy, Casting, Celeb News,
James Van Der Beek regrets turning down a role in Wedding Crashers.
The Dawson's Creek actor rejected the chance to audition for the part of Sack Lodge - the onscreen boyfriend of Rachel McAdams' character - in the 2005 comedy movie because he was "worried" about being portrayed in a "certain way," but he now wishes he had gone up against Bradley Cooper for the job.
"I look at some of my decisions in that time and I think, 'Why did I do that?' I turned down auditions for things I probably shouldn't have, like the role that went to Bradley Cooper in Wedding Crashers because I was worried about being seen in a certain way. In retrospect that was something of an unnecessary worry."
James felt "burned out" when he finished filming Dawson's Creek - which lasted for six seasons from 1998 to 2003 - and he was glad to have a break from his "exhausting" schedule.
Click to continue reading James Van Der Beek Regrets Turning Down a Role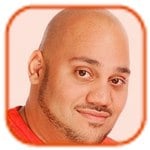 Posted by Andru Edwards Categories: Casting, Celeb News,
Elizabeth Olsen loves auditioning - even though she no longer has to.
The Martha Marcy May Marlene actress admits she likes to go into a casting meeting and read aloud so she knows those behind a film know exactly what they are going to get when they work with her.
"I love auditioning. I've always liked it. It's so funny -- now I don't really audition. You have meetings and I'm like, 'I'll read for you. Do you want me to read for you?' Because I like it. I think it's an important part of the process where you get to say, 'This is what I've thought. Do you jive with it?'"
Elizabeth - who is the sister of famous twins Mary-Kate and Ashley Olsen - won a lot of critical acclaim for her role in Martha Marcy... and is now excited to "have choices'', but is finding it means she is signing up to every movie role she is being offered.
Click to continue reading Elizabeth Olsen Loves Auditioning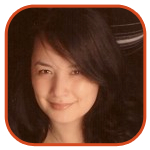 Posted by Veronica Santiago Categories: Fox Searchlight, Biopics, Drama, Thrillers, Trailers, Upcoming Releases,
Read More

| E! Online

© Gear Live Media, LLC. 2007 – User-posted content, unless source is quoted, is licensed under a Creative Commons Public Domain License. Gear Live graphics, logos, designs, page headers, button icons, videos, articles, blogs, forums, scripts and other service names are the trademarks of Gear Live Inc.