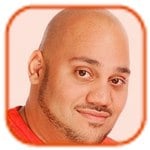 Posted by Andru Edwards Categories: Action, Celebrity Gossip,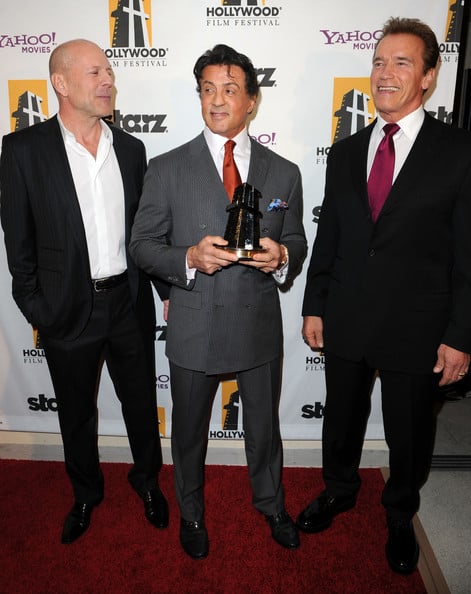 Sylvester Stallone can't spend too much time with Arnold Schwarzenegger and Bruce Willis because of they all have big egos.
The actor says when he and his fellow action movie veterans meet up, they quickly realize their hectic schedules aren't the sole reason why their reunions are so rare:
"People think Arnie and Bruce and me hang out all the time but because of our work projects we may not talk for a year. Then, all of a sudden, we get together and realize there is a reason we don't get together; too many egos in the room! So we say, 'See you in a year, have to go regroup.'"
Although the blockbuster trio might not train together as much as people may expect, Sylvester admitted he has had to teach himself how to "work out economically" to get in the best shape for his film roles. "Over the past 30 years I've learned how to work out economically. I would use the home gym and I would focus on what I call the movie body parts; instead of doing the whole body I would focus on what the cameras needed. No one cares what your ankles look like, right?" he admitted.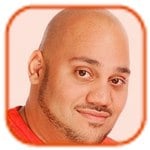 Posted by Andru Edwards Categories: Universal, Action, Adaptation, Period, Remakes, Romance, Thrillers, Casting, Celeb News, New Releases,
Chris Hemsworth is "disappointed" by Arnold Schwarzenegger comparisons.
The Hollywood hunk wants to be seen as more than just an action film star and rejects comparisons with the Terminator actor.
"I got asked the other day, did you always want to be the next Schwarzenegger? I was really disappointed, like I thought, you know, that I'd chosen these scripts and loved them because they had real actors in them and real story and heart, and sometimes with films the action overshadows anything else. It was at a press conference and I looked around and thought, is someone going to defend me? Please!"
Comparisons with the actor-turned-politician stem from Chris's action film track record. The 28-year-old actor - who is currently starring in The Avengers alongside Scarlett Johansson and Samuel L. Jackson - believes his latest movie, Snow White and the Huntsman is "pretty dark" in parts: "It's certainly a big, summer... film, there are moments of fun and moments of action and also loads of tragedy and it's pretty dark."
Click to continue reading Chris Hemsworth 'Disappointed' by Schwarzenegger Comparisons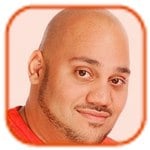 Posted by Andru Edwards Categories: Action, Thrillers, Casting, Celeb News,
Arnold Schwarzenegger thinks he tried "too hard" to work alongside Sylvester Stallone in the past.
The Terminator star and the Rocky actor - who teamed up for action movie The Expendables in 2010 - are reuniting for forthcoming action-thriller The Tomb, and Arnold believes it is now an ideal time to collaborate with Sylvester.
"We worked really well together. The funny thing is we have tried, I think, our entire careers to always work together. We have talked about it for three decades and it never happened. I think we tried maybe too hard ... But now after the governorship, somehow this just fell into place," the 64 year-old former Governor of California said.
Sylvester admits the pair were "competitive" when they started their respective acting careers, but they have both now realized that teaming up with one another is beneficial: "We're just a couple of old war horses talking about the oddest subjects on the planet. I think in the beginning we were competitive - there's no question about it. A little alpha territorial. And then we realized it was good for our careers [to work together]."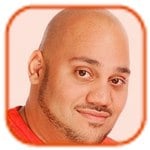 Posted by Andru Edwards Categories: Sequels, Comedy, Casting, Celeb News, Scripts,
Arnold Schwarzenegger and Danny DeVito are set to team up for a sequel to Twins.
The actors will reprise their roles as unlikely brothers Julius and Vincent, who were conceived via test tube, in the follow up to the 1988 movie but the new film Triplets will feature the twist that they have another brother, according to Heat Vision Blog: Eddie Murphy is being lined up for the role of the surprise sibling.
Ivan Reitman, who directed the original will return to the project but only act as a producer with his Montecito Picture Co. partners Joe Medjuk, Tom Pollock and Ali Bell. As yet, there is no director attached. The focus is currently on finding a writer to pen the script based on the new idea.
Twins was Arnold's first departure from action flicks and remains his highest grossing comedy, also ranking as one of the most successful films of Danny and director Ivan's careers. The movie was based on the idea that Arnold and Danny's characters were twins born "in a secret lab somewhere in the Western hemisphere" where Schwarzenegger got all the good genes and DeVito got all the leftovers.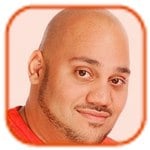 Posted by Andru Edwards Categories: Lionsgate, Action, Sequels, Casting, Celeb News, Celebrity Gossip, Rumors, Upcoming Releases,
Miley Cyrus' ex Actor Liam Hemsworth has joined the cast of The Expendables 2. The Hunger Games actor will play a sniper in the forthcoming blockbuster sequel, though no other details of his exact role in the film have yet been revealed.
Liam is the latest in a long line of stars to be confirmed for the cast of the action film, which will be directed by Simon West. Sylvester Stallone heads the movie, reprising his role as team leader Barney Ross, with Jason Statham, Mickey Rourke, Jet Li, Dolph Lundgren, Terry Crews and Randy Couture also returning. In addition, Arnold Schwarzenegger and Bruce Willis, who made cameo appearances in the original 2010 movie, will also return, but with their roles expanded.
Other newcomers to the series include Jean-Claude Van Damme, Nicolas Cage, John Travolta and Chuck Norris. "We'll have a big showdown between me and Van Damme, which has been anticipated for a long time, so it should be a good one. We've got Chuck Norris. I think Nic Cage. We're trying to work out different scenarios. I like using people that had a moment and then maybe have fallen on some hard times and give them another shot," Stallone said.
The Expendables 2 is due in cinemas in August 2012.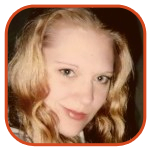 Posted by K.C. Morgan Categories: Celeb News, Celebrity Gossip,

Arnold Schwarzenegger is no longer the Governor of California, and he's actively looking for work. In a tweet sent to his fans this week, the former Governor revealed that he told his talent agency to start offering him scripts again.
But the Governator hasn't been totally out of the business the last 7 years; he appeared briefly in The Expendables and Around the World in 80 Days, among other films.
And if he does start taking on bigger roles, don't expect any Terminator-like action flicks. "I have to adapt my roles to my age," he explained in a newspaper interview. "Extreme fighting or shooting is not possible anymore."
Follow FilmCrunch on Twitter to stay up-to-date on all the movie news.
Read More

| The Huffington Post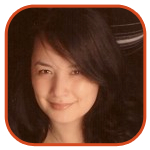 Posted by Veronica Santiago Categories: Celeb News, Celebrity Gossip, Videos,
Now that Arnold Schwarzenegger's run as the governor of California has ended, what will he do next?
While it might be safe to assume that he would return to show business, it's not really clear if he ever left at all.
In this video from Jimmy Kimmel Live, the former Terminator can be seen exploiting every title and quote from his IMDB page ... over and over again. We can only hope that he does return to acting now so he'll have some fresh material to use.
Read More

| Jimmy Kimmel Live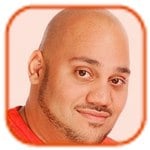 Posted by Andru Edwards Categories: Action, Videos,
Nothing can highlight the ridiculousness of the infamous scream of Arnold Schwarzenegger better than a compilation of every single one of them stitched into one video (although Conan O'Brien does come close.)
Gotta admit, we've kinda missed hearing the odd bellows of rage from the big guy. Here's hoping we get more in the future.
Oh, and interesting enough, Arnold didn't scream at all in the Terminator series.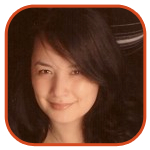 Posted by Veronica Santiago Categories: Lists, Videos,
Earlier, we presented to you the "The 100 Greatest Movie Insults of All Time." Now we're going to add some NSFW cheese on top of that humor.
If you pay close attention, you'll notice that a number of actors credited in the "The 100 Cheesiest Movie Quotes of All Time" - including Val Kilmer, Arnold Schwarzenegger, Mark Wahlberg, George Clooney and Tom Cruise - had the honor of making both compilations.
Read More

| Alltop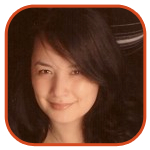 Posted by Veronica Santiago Categories: 20th Century Fox, Magnolia, MGM, Lionsgate, Paramount, Sony, Action, Adaptation, Biopics, Documentary, Foreign, Foreign Language, Horror, Music, Period, Science Fiction, Comedy, Thrillers, Home Entertainment, Lists, New Releases,
Here are some of the DVD and Blu-ray options available this Tuesday:
The Crazies: DVD, Blu-ray
Creation: DVD
Don McKay: DVD, Blu-ray
Everlasting Moments: DVD, Blu-ray
Hot Tub Time Machine: DVD, Blu-ray
Kill Switch: Blu-ray
The Leopard: DVD
New York Confidential: DVD
Night Train to Munich: DVD
Percy Jackson & The Olympians: The Lightening Thief: DVD, Blu-ray
Predator (Ultimate Hunter Edition): Blu-ray
Click to continue reading This Week on DVD and Blu-ray: June 29, 2010
Read More

| Amazon

© Gear Live Media, LLC. 2007 – User-posted content, unless source is quoted, is licensed under a Creative Commons Public Domain License. Gear Live graphics, logos, designs, page headers, button icons, videos, articles, blogs, forums, scripts and other service names are the trademarks of Gear Live Inc.