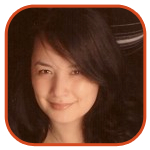 Posted by Veronica Santiago Categories: Adaptation, Drama, Thrillers, Casting, Celeb News, Celebrity Gossip, Upcoming Releases,
After spending some time under the radar, Mel Gibson is apparently ready to make a return to acting.
Although Gibson has definitely been busy over the last several years, his primary focus has been on directorial work (Apocalypto, The Passion of the Christ). It's actually been some time since Mel has placed himself in front of the camera. His last major motion pictures hit theaters back in 2002 (Signs, We Were Soldiers).
I'm sure the calculated time off also had something to do with the actor's brush with the law. If he could manage to keep out of the limelight, people would eventually forget those anti-Semitic remarks. Right?
Click to continue reading Mel Gibson Plans Acting Return
Read More

|
Variety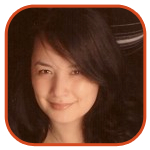 Posted by Veronica Santiago Categories: Fox Searchlight, Independent, Comedy, Celeb News, Upcoming Releases,
While at the theaters this weekend, I caught my first glimpse of The Darjeeling Limited trailer. The movie from Wes Anderson (the Royal Tenenbaums) centers around three brothers who try and bond during a train trip through India.
I'm not one who would typically turn away from a movie based on events in the news—I still watched Apocalypto despite Mel Gibson's anti-Semitic remarks—but I must admit I squirmed a bit watching Darjeeling. This was the film Owen Wilson was scheduled to promote around the time of his suicide attempt.
Again, I realize Owen's personal issues should not affect my opinion of what could otherwise be a good movie. But how could I not be distracted if I tried to sit through this film? I'd have to stare at a character whose face is bandaged up! (Yes, I realize that's not the part of his body I should be concerned with). But in just that short segment, I found myself feeling very uncomfortable and sad every time he came on screen. I felt like a voyeur studying the moments before he hit bottom.
I'm not saying I won't watch Darjeeling—I'm just admitting that Wilson's troubles could color my decision. Tell me—am I being ridiculous? Should I be making an extra effort to watch this film as a show of support? Or am I not alone in feeling this way?
The movie, also starring Jason Schwartzman and Adrien Brody, opens in limited release on September 29.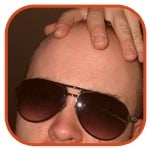 Posted by Johnny Mercedes Categories: Buena Vista, Touchstone, Action, Adventure, Drama, Foreign Language, Period, Thrillers, New Releases, DVD Reviews,
Mel Gibson's epic film about the decline of the Mayan civilization in 16th century South America was released on DVD last week. The story begins when a small but productive Mayan village comes under attack by a local tribe desperate to save itself from ecological demise by appeasing the gods with human sacrifice. While the movie displays the unique architecture, weaponry, and overall culture of these indigenous peoples, it also narrows to focus on the remarkable story of a brave warrior, captured and tortured but determined to return to his village and family.
Apocalypto is co-written and directed by Mel Gibson, co-written by Farhad Safinia, and stars Rudy Youngblood and Dalia Hernández. Rated R
The film was generally received well by critics but has been disputed by anthropologists and archaeologists who claim it's filled with historical inaccuracy; many believe it also depicts the Mayan people negatively as much more violent a civilization than is historically evident. Gibson and Safinia, however, claim to have studied Maya extensively before making the film. All controversy aside, the film is nothing short of amazing, placing you in inconceivable peril and holding you there until you feel you've become a part of it. Be sure to check out FilmCrunch's Apocalypto Video Review.
The DVD features don't really support a film of such magnitude:
Subtitles in English (both standard and for the hearing impaired), Spanish, and French
Commentary by Mel Gibson and Farhad Safinia
Becoming Mayan: Creating Apocalypto
Deleted Scene
Most of the features are fairly standard, though the single deleted scene, which is completely unnecessary on this release, is embarrassingly trivial and feels like a thoughtless tack-on. The commentary is relatively illuminating and, even if you've grown to despise him, Gibson succeeds at keeping it informative and fun. The real draw, however, is the behind-the-scenes featurette. Clocking in at 25 minutes, this mini-documentary chronicles the creation of the film from concept to creation, including make-up, costumes, weapons, and locations. While the segment satisfied most of my curiosity, there were some elements that would've given me a bit more to appreciate – maybe some concept art, design and construction of the Mayan temples, cast interviews/screentests, special effects, etc. Overall, the DVD release of Apocalypto is a standard but solid one that will leave some perfectly satisfied and others wanting more. Let's hope there's a special edition on the horizon.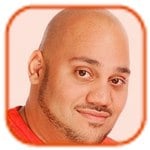 Posted by Andru Edwards Categories: Buena Vista, Action, Adventure, Period, Short FilmCrunch, Theatrical Reviews, Videocasts,
We review Apocalypto, the latest from Mel Gibson, in this episode of FilmCrunch. Is it worth viewing? Neil and Veronica give you their opinion.
A tale set in the Mayan civilization. When a man's idyllic presence is brutally disrupted by a violent invading force, he is taken on a perilous journey to a world ruled by fear and oppression where a harrowing end awaits him. Through a twist of fate, and spurred by the power of his love for his woman and his family, he will make a desperate break to return home and to ultimately save his way of life.
Now we want to hear from you - hit the forums and let us know what you think, what you want us to watch next, and any other recommendations you have for the show.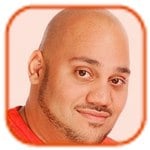 Posted by Andru Edwards Categories: Warner Bros, Action, Drama, Romance, Science Fiction, Lists, New Releases, DVD Reviews, Full Episodes, Theatrical Reviews, Videocasts,
The FilmCrunch crew reviews the Mel Gibson release of Apocalypto, Idlewild, as well as Superman Returns on DVD. We also give you our picks for the best movies of 2006 in our holiday episode.
Now we want to hear from you - hit the forums and let us know what you think, what you want us to watch next, and any other recommendations you have for the show.
© Gear Live Media, LLC. 2007 – User-posted content, unless source is quoted, is licensed under a Creative Commons Public Domain License. Gear Live graphics, logos, designs, page headers, button icons, videos, articles, blogs, forums, scripts and other service names are the trademarks of Gear Live Inc.