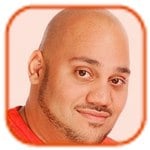 Posted by Andru Edwards Categories: Columbia Pictures, Drama, Political, Thrillers, Awards, Celebrity Gossip,
Jessica Chastain becomes "vulnerable" when nominated for awards.
The flame-haired beauty recently took home the Best Actress Golden Globe for her role as CIA agent Maya in Kathryn Bigelow's political thriller Zero Dark Thirty and with other potential awards in the pipeline - including an Oscar - she feels "anything" is possible after receiving so much support from family, friends and fans.
"I don't work for awards but when you receive support and encouragement, it opens me up more, it helps me be vulnerable. I think that's why I got so emotional at the Golden Globes - to feel the support I was getting at that moment made me feel like I could do anything," she said.
Since soaring to fame after playing ditzy housewife Celia Foote in 2011's The Help - which she won numerous Best Supporting Actress awards for - Jessica ensures she focuses more on her career and avoids causing any drama in her personal life: "I really made an effort to not put myself in situations where my private life becomes more interesting than my work. Like being seen dancing on a table in a nightclub. I'm not interested in that kind of, er, acknowledgement."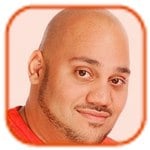 Posted by Andru Edwards Categories: Sony, Action, Music, Mystery, Sequels, Thrillers, Awards, Celeb News,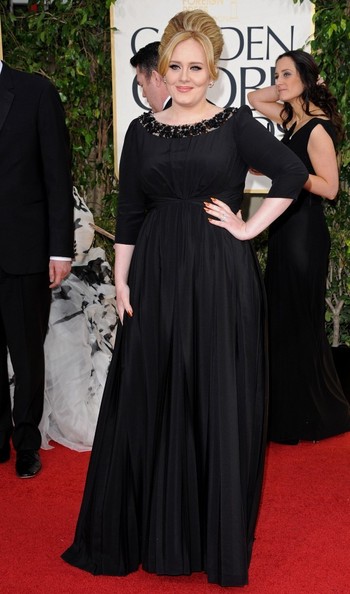 Adele will perform "Skyfall" at the Oscars next month. The 24-year-old pop star will perform the theme to the latest James Bond movie during the 85th Academy Awards at the Dolby Theatre in Los Angeles on February 24.
"It's an honor to be nominated and terrifyingly wonderful to be singing in front of people who have captured my imagination over and over again. It's something I've never experienced and probably only ever will once!" the 24 year-old singer said.
The track, which Adele co-wrote with Paul Epworth, has been nominated for Original Song and is the first Bond theme to get an Oscar nod since "For Your Eyes Only" in 1981. It has already seen success, winning the Golden Globe Award for Best Original Song earlier this month.
Craig Zadan and Neil Meron, producers of this year's Academy Awards, hailed Adele's "unique artistry." They said, "She is currently one of the most successful recording artists in the world, and we believe her performance of 'Skyfall' will be an exciting Oscar moment."
Click to continue reading Adele to Perform "Skyfall" at the Oscars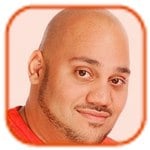 Posted by Andru Edwards Categories: Warner Bros, Weinstein Company, Action, Drama, Period, Political, Thrillers, Awards, Celebrity Gossip, Filmmaking, New Releases,
Quentin Tarantino feels sorry for Ben Affleck.
Both directors missed out on Best Director Oscar nominations on Thursday even though their movies Django Unchained and Argo picked up nods in other categories but Quentin thinks Ben's snub was worse than his.
Speaking at the Django Unchained premiere at London's Empire, Leicester Square, he told BANG Showbiz, "It would have been nice and everything but at the end of the day, I actually feel more sorry for Ben Affleck. He really deserved it and I think we all thought he was going to get it, so I feel really sorry for him."
While, Quentin is excited that his own movie received five Academy Award nominations, he doesn't believe it will win the night's biggest award, Best Picture: "It feels very lovely, it's nice to be invited to the party. It's been a good week. Five Oscar nominations today, five BAFTA nominations yesterday. I don't think it will win Best Picture. But if it did, I will take it for sure."
Click to continue reading Quentin Tarantino Feels Sorry for Ben Affleck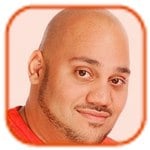 Posted by Andru Edwards Categories: 20th Century Fox, Buena Vista, Columbia Pictures, Paramount, Universal, Warner Bros, Weinstein Company, Action, Adaptation, Adventure, Biopics, Drama, Foreign, Foreign Language, Independent, Musicals, Period, Romance, Comedy, Thrillers, Awards, New Releases,
Lincoln leads the Oscar nominations after being named in 12 categories.
Emma Stone and Seth MacFarlane unveiled the shortlist for this year's Academy Awards earlier today, and the Steven Spielberg-directed biopic - which stars Daniel Day-Lewis as pioneering President Abraham Lincoln - leads the way, followed closely by Life of Pi, which is up for 11 honors.
Both movies are up for the prestigious Best Picture Oscar, but will face competition from Amour, Argo, Beasts of the Southern Wild, Django Unchained, Les Miserables, Silver Livings Playbook and Zero Dark Thirty to take home the statuette.
Lincoln stars Daniel, Sally Field and Tommy Lee Jones are all up for awards, Best Actor, Best Supporting Actress and Best Supporting Actor respectively, while Spielberg is in the running for Best Director.
Click to continue reading Lincoln Leads Oscar Nominations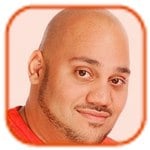 Posted by Andru Edwards Categories: Awards, Celeb News,
Seth MacFarlane will host the 2013 Oscars. The Family Guy creator has been chosen to present the 85th Academy Awards and bring his fresh brand of comedy to the prestigious ceremony on February 24 next year.
"It's truly an overwhelming privilege to be asked to host the Oscars. My thoughts upon hearing the news were, one, I will do my utmost to live up to the high standards set forth by my predecessors; and two, I hope they don't find out I hosted the Charlie Sheen roast," Seth said in a statement.
Producers Craig Zadan and Neil Meron commented, "We are thrilled to have Seth MacFarlane host the Oscars. His performing skills blend perfectly with our ideas for making the show entertaining and fresh. He will be the consummate host, and we are so happy to be working with him."
The Ted director has been nominated for 13 Emmys and two Grammys over the course of his career and is best known for comedy cartoon series Family Guy, Cleaveland and American Dad.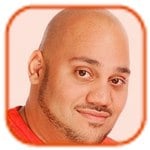 Posted by Andru Edwards Categories: Awards, Celebrity Gossip,
Ricky Gervais wouldn't present the Oscars.
The British comic has hosted the Golden Globe awards for the last three years - grabbing many headlines with his outrageous jokes and jibes at the celebrity audience - and though he enjoyed the experience, he won't preside over the ceremony again, nor would he front the even more prestigious Academy Awards as it is a "thankless task."
"Would I present the Globes again? No, I've done it three times now. I enjoyed it more each time but that's it. The Oscars? No, that's a really thankless task. The good thing about the Globes is they let me do what I wanted," he said.
Despite sometimes being the subject of criticism and insults via his Twitter page, Ricky insists he never gets offended by it.
Click to continue reading Ricky Gervais Wouldn't Host the Oscars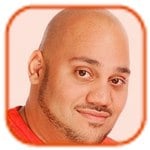 Posted by Andru Edwards Categories: Universal, Comedy, Awards, Scripts,
Kristen Wiig found being nominated for an Oscar "surreal."
The 38-year-old actress and her writing partner Annie Mumolo were in contention for the Best Original Screenplay prize for Bridesmaids at this year's Academy Awards and though they didn't win, Kristen is delighted all her work on the comedy has paid off.
"To hear my name and Annie's announced, after five years of writing and working on the film - it was surreal. Professionally, the reception of this film has allowed me opportunities I could only dream of and I am incredibly grateful. It all feels like one big highlight."
Although she was pleased to be nominated for an award, Kristen says it is the response of fans of the movie that mean the most to her: "People have told me that the film made them laugh and cry and that the friendships really resonate with them. For me, there is no better compliment than that."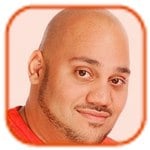 Posted by Andru Edwards Categories: Drama, Foreign, Period, Romance, Awards, Celeb News, Filmmaking, New Releases,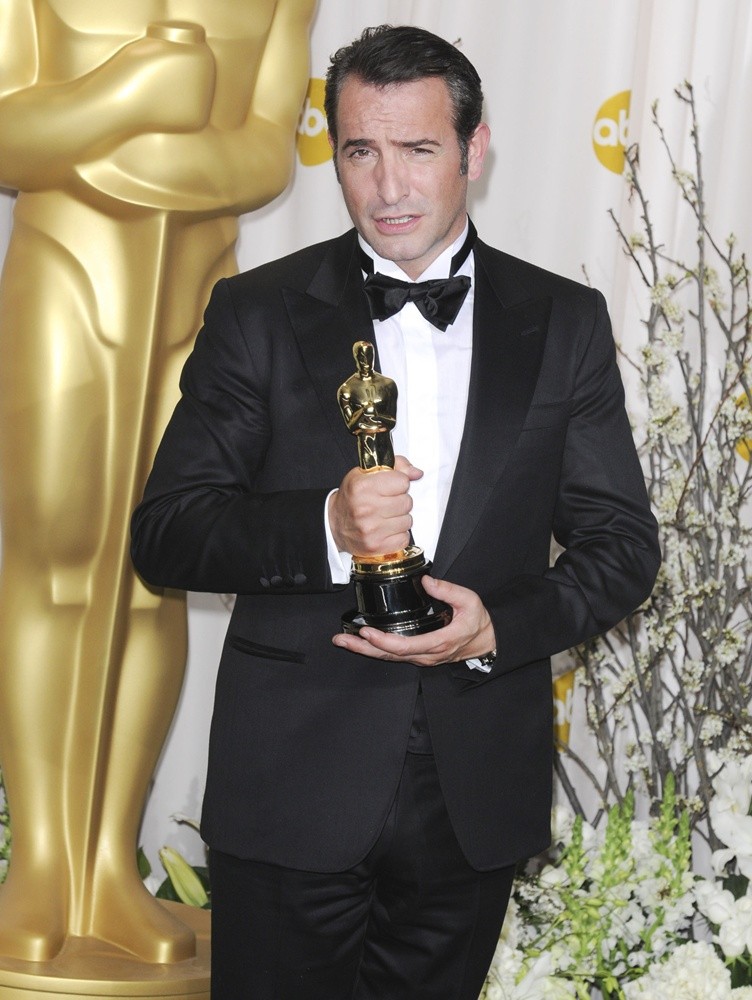 Jean Dujardin believes his career is a "happy accident."
The French star - who won the Best Actor Oscar for his role in silent film The Artist - admits he never considered working in movies after a career as a stand-up comic and on the television.
"I didn't think about cinema. It could've ended at the cabaret stage. But I crossed over, and happy accidents kept happening. I never stopped working. But it was never a career plan."
However, the 39-year-old hunk is keen to stick to his French roots despite his success because to ask for more success would be "indecent."
"I've always been put into boxes with labels on them. What's funny is to make fools out of people. And not to stagnate in just one role - that's the essential thing. If there was a nice project I will star in an American film, but I don't have the fantasy, that dream. To make movies in France is huge enough. It would be indecent to ask for more," he added to Britain's Marie Claire.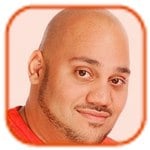 Posted by Andru Edwards Categories: Paramount, Comedy, Awards, Celeb News, Rumors,
Sacha Baron Cohen might be banned from walking the red carpet at the Academy Awards on Sunday.
The British comedian is believed to have planned to attend the glittering ceremony as General Aladeen - his character from forthcoming movie The Dictator - but studio bosses frown on stunts in front of the world's media and are considering reversing his invite, which he gained for his part in Martin Scorsese's Hugo.
The Academy is believed to have got in touch with Sacha's representatives to confirm whether or not he is planning to do the stunt, according to The Wrap. Sacha has a history of using his characters to create controversy - his alter-ego Bruno from the movie of the same name became well known for antics including storming the stage during a fashion show and landing on Eminem in a white jock strap during the 2009 MTV Movie Awards.
In 2000 his first major character Ali G offered British MP Neil Hamilton a cigarette allegedly containing cannabis, which he accepted and smoked. The Dictator - which also stars Megan Fox and Anna Faris - is due for release in May.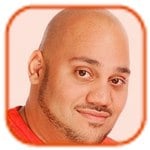 Posted by Andru Edwards Categories: FOCUS, Drama, Awards, Celeb News, Filmmaking, New Releases,
Michael Fassbender wants to take his mother on a date to the Oscars.
The Shame actor - who is widely tipped to be nominated for an Academy Award following a blockbuster year of movies including A Dangerous Method, X-Men: First Class, and Haywire - has his parents to thank for him being able to earn a living prior to making it big, and he would like to take his mum down the red carpet at the event.
"It took me a while to come to grips with how expensive London was. My parents helped me out, but we never had a lot of money. [An Oscar Nomination] would just be a bonus, but of course I would take my mum down the red carpet."
Discussing his role in Shame, the Irish/German star admits he was "worried" about the gravity of playing a man who was dealing with an addiction to sex: "I was a bit worried that I'd perhaps bitten off more than I could chew. But I'm always interested in trying to investigate different personalities. I want to keep myself guessing and keep the fear element alive so that I don't get too comfortable."
© Gear Live Media, LLC. 2007 – User-posted content, unless source is quoted, is licensed under a Creative Commons Public Domain License. Gear Live graphics, logos, designs, page headers, button icons, videos, articles, blogs, forums, scripts and other service names are the trademarks of Gear Live Inc.