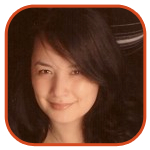 Posted by Veronica Santiago Categories: MGM, Action, Drama, Period, Political, Celebrity Gossip, Trailers, Upcoming Releases,
After viewing a teaser trailer for Valkyrie, I now see why Tom Cruise's film may be in need of a few delays.
In this WWII movie, the actor plays Col. Claus von Stauffenberg - a German officer who plots to take down Adolf Hitler. Granted, I haven't seen the film yet, but I highly doubt the character ever took voice lessons by watching videos of Mission Impossible.
You can listen to his laughable performance after the jump.
Click to continue reading Tom Cruise's Strangely Missing Accent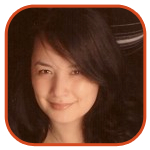 Posted by Veronica Santiago Categories: MGM, Action, Drama, Period, Political, Upcoming Releases,
Right now, Tom Cruise is somewhere hoping the third time really is a charm.
After initially receiving a June 27 release date, the actor's next film is now scheduled to open next year. That's after Valkyrie had already been pushed back to the fall for production reasons.
Although an October premiere might have been given the film Oscar consideration, the studio claims the new Feb. 13th slot will be in the best interest of the WWII drama. That decision will allow Cruise to take advantage of the President's Day weekend.
Two films once slated for that same 2009 date have since made other plans (The Pink Panther 2, The Wolfman). While these departures may have allowed Valkyrie to slip right in, that Friday will still have stiff competition. Confessions of a Shopaholic (starring Isla Fisher) and the latest version of Friday the 13th will also be fighting for audience dollars.
Directed by Bryan Singer, Valkyrie also stars Bill Nighy, Kenneth Branagh and Tom Wilkinson.
Read More

|
Variety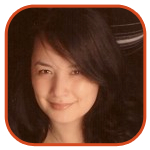 Posted by Veronica Santiago Categories: MGM, Filmmaking, Scripts,
Tom Cruise may not have a beard, but he does now share something in common with David Letterman: working writers.
Days after the talk show host welcomed back his writing staff, United Artists reached its own agreement with the WGA. The studio is partially owned the actor and his production partner, Paula Wagner; Lions for Lambs was the first movie released since Cruise became involved with the company.
The deal will not only allow projects to be taken off hold, it will help films currently in production (like Tom Cruise's Valkyrie) to finish on time.
It is expected that the interim agreement - which does not extend to UA's parent company (MGM) - could spark a series of deals made by other independent studios.
Read More

|
Variety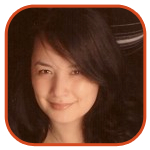 Posted by Veronica Santiago Categories: MGM, Action, Drama, Period, Political, Filmmaking, Upcoming Releases,
Valkyrie, a movie already plagued with production issues, has just given us another reason to be wary. It's now been linked to two of the most cringe-inducing words in the film industry: delayed release. The Tom Cruise biopic about a German officer who plotted to take down Adolf Hitler will now premiere October 3, 2008. Valkyrie was originally slated to open June 27, unfortunately Bryan Singer (The Usual Suspects) has yet to shoot an integral war scene.
So let's now officially add 'date change' to the ever-growing list of problems. (Items already noted include Scientology haters, destroyed footage and injured extras.) I predict a Suri fashion faux pas - or maybe even locusts - will trip things up next.
Read More

|
Variety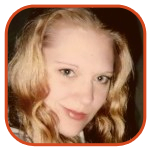 Posted by K.C. Morgan Categories: Drama, Box Office, Casting, Celeb News, Celebrity Gossip, Upcoming Releases,
Tom Cruise has been steadily losing the favor of public opinion. All the couch-jumping, weird Scientology associations and media hype about his marriage with Katie Holmes is starting to have an effect on his box office power, once a mighty thing. The much-hyped Lions for Lambs did not bring in the expected sales, and in Hollywood you're only as good as your last picture.
According to MSNBC, insiders are losing faith in Cruise's once-guaranteed popularity. His high salary, coupled with sluggish movie sales, are helping to hammer home the fact that the fans are just no longer interested in Cruise – unless, of course, he's being featured in a tabloid. Valkyrie, an upcoming flick featuring Cruise, is already getting bad press. A trailer was "leaked" on the Internet, and instead of being met with hopeful buzz, it has suffered a much more negative fate.
Read More

|
AOL

Posted by David Onda Categories: MGM, Drama, Period, Political, Thrillers, Filmmaking, Upcoming Releases, Short FilmCrunch,
Tom Cruise's World War II thriller Valkyrie has suffered yet another in a long line of setbacks while filming in Germany. Apparently, a batch of nighttime footage shot a couple weeks ago has been deemed unusable after the negatives were developed in the wrong chemicals. Adding insult to injury, the footage was shot at the German Defense Ministry which had resisted granting Cruise (who executive produces) permission to shoot in the first place. The Ministry houses the spot where Colonel Claus Schenk Graf von Stauffenberg (played by Cruise) and his conspirators plotted to assassinate Adolf Hitler. The footage will need to be re-shot, and the Ministry has already granted re-entry.
Click to continue reading Cruise's 'Valkyrie' Suffers (Another) Setback
Read More

| E! Online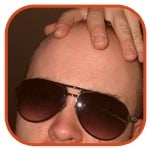 Posted by Johnny Mercedes Categories: Celeb News, Celebrity Controversy, Upcoming Releases,
In a new film entitled Valkyrie, Tom Cruise will play Colonel Claus Von Stauffenberg, a man deeply opposed to Nazi treatment of the Jews and leader of a plot to assassinate Adolf Hitler. Unfortunately, the plan to film on German military sites was quickly undermined when Defense Ministry spokesperson Harald Kammerbauer denied the crew access citing Cruise's belief in Scientology. Kammerbauer claimed that the Church of Scientology is not recognized as a church by the German government and that the religion is merely an invention to make money. Furthermore, he said the film would not be shot on the sites as long as Cruise was playing Count Stauffenberg.
Kammerbauer also stated that the German military deeply espouse the accurate portrayal of Stauffenberg and the events of said mission. One of the films producers, Paula Wagner, was quick to refute: "(Cruise's) personal beliefs have absolutely no bearing on the movie's plot, themes or content."
I'm no advocate for Scientology. In fact, I largely agree with the opinion of the German military — Scientology is a façade, a faux religion for rich people. But I must side with Cruise in this case — this is a ridiculous reason to hinder the production of a movie. He is an actor. His religious affiliation won't have an effect on how this story is told. And hasn't Germany learned yet about the dangers of discrimination?
Read More

| CNN

© Gear Live Media, LLC. 2007 – User-posted content, unless source is quoted, is licensed under a Creative Commons Public Domain License. Gear Live graphics, logos, designs, page headers, button icons, videos, articles, blogs, forums, scripts and other service names are the trademarks of Gear Live Inc.