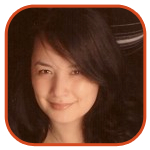 Posted by Veronica Santiago Categories: DreamWorks, Disney, MGM, Paramount, Action, Adaptation, Animation, Drama, Family, Period, Sequels, Home Entertainment,
Here are some of the DVD and Blu-ray options available this Tuesday:
Bolt: DVD, Blu-ray
Goldfinger: Blu-ray
The Kite Runner: Blu-ray
A Mighty Heart: Blu-ray
Moonraker: Blu-ray
Never Say Never Again (Collector's Edition): DVD, Blu-ray
On Her Majesty's Secret Service: DVD
Quantum of Solace: DVD, Blu-ray
Secrets of the Furious Five: DVD
A Woman Called Golda: DVD
The World is Not Enough: Blu-ray
Click here to see the TV-on-DVD options for this week.
Read More

| Amazon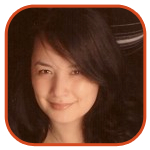 Posted by Veronica Santiago Categories: Action, Adaptation, Animation, Drama, Family, Foreign, Foreign Language, Independent, Music, Musicals, Period, Political, Romance, Comedy, Thrillers, Awards, Lists,
Assuming the ongoing writers' strike doesn't put a wrench into everyone's plans, the 65th Annual Golden Globes ceremony is scheduled to air on Sunday, Jan. 13th. (The NBC telecast will come just 9 days prior to the Academy Award nominations.)
Here are the most notable omissions/additions in this year's list of film honorees: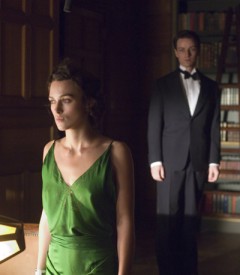 (Click below for the full list of film nominees; click here for the TV nominations.)
Click to continue reading 2008 Golden Globe Nominations (Film)
Read More

|
Hollywood Foreign Press Association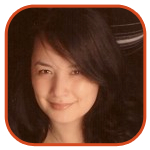 Posted by Veronica Santiago Categories: 20th Century Fox, DreamWorks, Fox Searchlight, Magnolia, Warner Bros, Yari Film Group Releasing, Adaptation, Documentary, Drama, Family, Foreign, Musicals, Political, Religious, Romance, Comedy, Thrillers, Lists, New Releases,
Here are some possible suggestions for your upcoming weekend: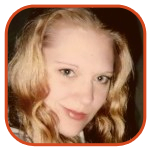 Posted by K.C. Morgan Categories: 20th Century Fox, Columbia Pictures, DreamWorks, Disney, Yari Film Group Releasing, Animation, Drama, Family, Romance, Comedy, Box Office, Casting, Upcoming Releases,
The music, the décor, the treats…the weather. The holidays are drawing near, and that can only mean one thing: lots of sappy heart-wrenchers are going to start appearing in our movie theaters. Even the films couched as comedies are sure to evoke a deeper meaning, all in an effort to open our holiday hearts.
Whether you want tears, laughter, or good old-fashioned family entertainment, this year Hollywood is running the gamut on movies designed to tempt you away from the malls and into the theaters. But will you actually see any of them? Get the scoop on all the upcoming movies being released this holiday season.
Mr. Magorium's Wonder Emporium
I saw the trailer and immediately dismissed this movie out of hand. Never mind that it has Dustin Hoffman and Natalie Portman (a big star cast if ever there was one); this is a movie about a magic toy shop. HUH? Who actually got Hoffman and Portman to agree to this? Designed especially for kids and family, Magorium is about an inventor (Hoffman) and his manager's (Portman) attempts to keep the shop open, despite intervention from an accountant (Jason Bateman).
This one's for the little tykes, people. Mr. Magorium's Wonder Emporium comes to theaters November 16.
Click to continue reading 2007 Holiday Movie Guide
Read More

|
AOL Movies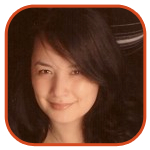 Posted by Veronica Santiago Categories: Paramount, Adaptation, Drama, Upcoming Releases,
As reported earlier, controversy surrounding a violent scene threatened the big-screen premiere of The Kite Runner. The adaptation of the popular Khaled Hosseini novel will now be delayed six weeks.
The family of the young Afghan actor raped in the film wanted the segment removed because it would be considered culturally offensive. They feared they would become victims of retaliation in their own country once the movie premiered. The family claims 12-year-old Ahmad Khan Mahmidzada would never have participated in the production had they been given a script and/or advance warning of the scene.
Although director Marc Forster (Monster's Ball, Finding Neverland) and the producers all insist Ahmad's father was briefed on the situation, they have expressed concern for those involved. In hopes of retaining the crucial scene—and because of increased violence in Kabul—Paramount Vantage is finalizing plans to temporarily move Ahmad and two other actors out of the country. The movie, originally slated for a Nov. 2nd release, will now be released on Dec. 14th…. several days after the boys finish school. It's believed they may return sometime in March—after their summer vacation ends and the movie dust clears. This decision appears to be something Ahmad's father is comfortable with.
The movie's new premiere date will now pit it against another highly-anticipated film, Will Smith's I Am Legend.
Read More

| USA Today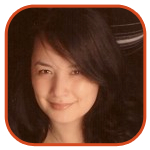 Posted by Veronica Santiago Categories: DreamWorks, Adaptation, Drama, Books, Upcoming Releases,
A best-selling novel's film adaptation is now facing trouble only one month away from its theatrical release. The Kite Runner, written by Khaled Hosseini (A Thousand Splendid Suns), tells the story of two friends who grew up together in Afghanistan. In one important scene, Amir, does nothing to help his friend, Hassan, who is being raped.
Unfortunately, the family of the young boy who filmed this crucial plot point wants those frames left on the cutting room floor. Rape is considered completely undignified and against Afghan culture. If the movie is seen in their country, they worry they'll be ostracized or harassed for making Afghans look poorly. They don't think people will be able to separate fact from fiction. According to 12-year-old Ahmad Khan Mahmidzada, the actor who was paid $10,000 for the role, he was never given a script and would not have accepted the job had he known about the violent scene. (Why he chose to shoot the scene anyway is not made clear. The family admits they did find out about the rape several days before it was filmed.)
Kite's producers, Bennett Walsh and Rebecca Yeldham, claim they've spoken to the family since the scene was filmed last year. According to Walsh and Yeldham, they were given the greenlight provided the content was portrayed in a sensitive manner. Conversely, Ahmad's father asserts the producers told him the scene would be cut when they were confronted about it. He also says the company has promised to 'take care of the family' if they became victims of any backlash.
At this point, the producers have not said whether the scene will stand. Meanwhile, the Marc Forster film is scheduled for release on Nov. 2nd.
Click here for an update on the now-delayed film.
Read More

| USA Today

© Gear Live Media, LLC. 2007 – User-posted content, unless source is quoted, is licensed under a Creative Commons Public Domain License. Gear Live graphics, logos, designs, page headers, button icons, videos, articles, blogs, forums, scripts and other service names are the trademarks of Gear Live Inc.