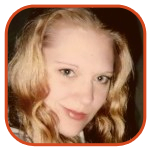 Posted by K.C. Morgan Categories: Biopics, Drama, Music, Trailers, Upcoming Releases,
John Lennon is known the world over as a prolific songwriter, a slightly mad genius whose musical gifts were, at times, far too heady for the public at large. We also know of his tragic end, which came much too soon.
What many do not know is the story that came before The Beatles and before the fame—the young John Lennon in his pre-musical giant days. Nowhere Boy, an ambitious new film, plans to paint that picture clearly for audiences.
Click to continue reading New Film Explores Life of Young John Lennon
Read More

| Yahoo! News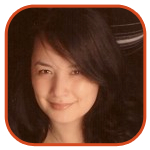 Posted by Veronica Santiago Categories: 20th Century Fox, Disney, New Line, Paramount, Sony, Animation, Classics, Documentary, Drama, Family, Horror, Music, Science Fiction, Comedy, Home Entertainment, Lists, New Releases,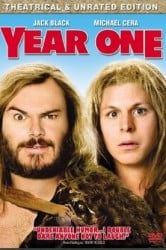 Here are some of the DVD and Blu-ray options available this Tuesday:
Anvil: The Story of Anvil: DVD
Assassination of a High School President: DVD
Audition: Collector's Edition: DVD, Blu-ray
Chinatown: DVD
Contact: Blu-ray
The Gate: Monstrous Special Edition: DVD
Ghost Ship: Blu-ray
A Hard Day's Night: Blu-ray
Imagine That: Blu-ray
Mary Shelley's Frankenstein: Blu-ray
Miracle on 34th Street: Blu-ray
My Fair Lady: DVD
Click to continue reading This Week on DVD and Blu-ray: October 6, 2009
Read More

| Amazon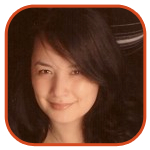 Posted by Veronica Santiago Categories: Disney, MGM, Lionsgate, Universal, Warner Bros, Action, Adaptation, Adventure, Drama, Horror, Musicals, Remakes, Romance, Science Fiction, Comedy, Thrillers, Filmmaking, Scripts, Technology, Upcoming Releases,
Yellow Submarine: Robert Zemeckis' experience using 3-D performance-capture technology (The Polar Express, Beowulf) will soon come in handy on his remake of Yellow Submarine. Disney is reportedly working to get clearance on a list of Beatles songs for the project. (The 1968 animated film followed "Old Fred" and the Beatles as they traveled in their yellow submersible to Pepperland.) The goal is to have the film produced in time for the 2012 Summer Olympics in London.
Click to continue reading Remake News: Yellow Submarine, Poltergeist, Gunsmoke and More

Posted by Shannon Bennett Categories: Classics, Music, Musicals, Home Entertainment,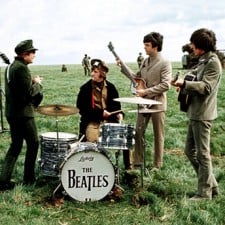 I'm pretty sure my local Blockbuster has committed artistic blasphemy. Allow me to explain:
About a week ago, I was in the mood for something fun and nostalgic, so I swung by Blockbuster to rent a copy of Help!, which, for anyone who doesn't know, is the second film The Beatles made.
Now, Blockbuster didn't carry it, and that doesn't shock me too much as it's not one of the more monumental of their films. But, upon further prying, I discovered that they didn't have A Hard Day's Night, Magical Mystery Tour, or Let It Be either. The very nice girl at the counter did tell me (with a degree of excitement), that they carried Across the Universe, which she thought was just ... awesome. At this point, I had to quickly excuse myself before I began to do my hostile re-education routine on a complete stranger.
Click to continue reading Blockbuster vs. The Beatles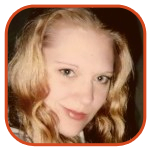 Posted by K.C. Morgan Categories: Adventure, Independent, Music, Musicals, Period, Political, Romance, Home Entertainment, New Releases,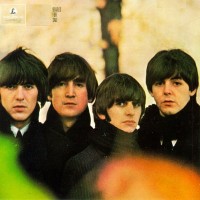 They helped unify a generation and defined what successful recording artists should aspire to…so maybe they can become alien ambassadors, too?
NASA will broadcast Across the Universe, a Beatles tune, literally across the universe next week. Or at least, some small portion of the universe. The song will be broadcast to Polaris, the North Star. This will be the first time a radio song is beamed into deep space, perfect timing as this marks the 40th anniversary of the song, the 45th anniversary of the NASA Deep Space Network, and the 50th anniversary of NASA itself. The Lennon/McCartney tune will take 431 years to reach the star Polaris. It will be broadcast at 7 pm (EST) on Monday from Madrid, Spain.
Personally, I'm a lifelong Beatles fan (What can I say? My dad turned me on to them) so I can't think of a better song to fill the universe. The big-screen version of last year's Across the Universe will also hit the DVD shelves just hours after the song's broadcast (Feb. 5th).
Read More

|
AOL News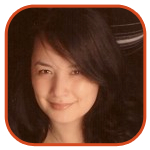 Posted by Veronica Santiago Categories: Disney, Lionsgate, New Line, Sony, Universal, Warner Bros, Action, Drama, Horror, Independent, Musicals, Political, Romance, Science Fiction, Sequels, Comedy, Thrillers, Box Office, Lists, New Releases,
The execs at Disney must be loving themselves this week. Not only are are they attached to one of hottest concert tours of the year, they have just taken a surprise win at the box office. Although many had predicted good things for the terrorism thriller, The Kingdom, a simple father/daughter bonding film moved theatergoers this weekend.
At $22.9 million, The Game Plan took in almost $6 million more than the Jamie Foxx/Jennifer Garner vehicle. The movie about a football player who meets the daughter he never knew he had (how exactly is that a Disney storyline?) gave "The Rock" Dwayne Johnson his second best opening (behind 2002's The Scorpion King).
Meanwhile, Julie Taymor's Across the Universe made its first entry into the Top 10. After several weeks in limited release, the musical—which uses 33 Beatles songs to tell its story—will expand into more theaters come October 12th.
Click to continue reading Box Office Breakdown: The Game Plan Scores the Win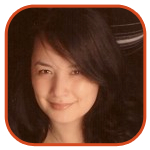 Posted by Veronica Santiago Categories: Adventure, Independent, Music, Musicals, Period, Political, Romance, New Releases, Theatrical Reviews,
When I first heard the words Julie Taymor, The Beatles and musical linked in the same sentence, I immediately etched the title Across the Universe into my brain. Without even glimpsing a trailer, I knew I had to see the film. I was raised on The Fab Four and was curious to see what Taymor, the award-winning director behind the stage production of The Lion King, would do with their library. After months of waiting, I knew from the minute I heard Jim Sturgess' haunting vocal on the opener ('Girl') that this would be a special event.
The movie centers around a dock worker from Liverpool, England (Jude) who travels to America in the early '60s to find the father he never met. He quickly befriends a rich college dropout (Max) and later falls in love with his younger sister (Lucy). All three eventually end up in New York where their lives become tied to the anti-war movement.
Click to continue reading REVIEW: 'Across the Universe'
© Gear Live Media, LLC. 2007 – User-posted content, unless source is quoted, is licensed under a Creative Commons Public Domain License. Gear Live graphics, logos, designs, page headers, button icons, videos, articles, blogs, forums, scripts and other service names are the trademarks of Gear Live Inc.