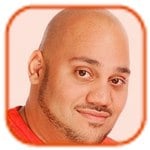 Posted by Andru Edwards Categories: Action, Celebrity Gossip,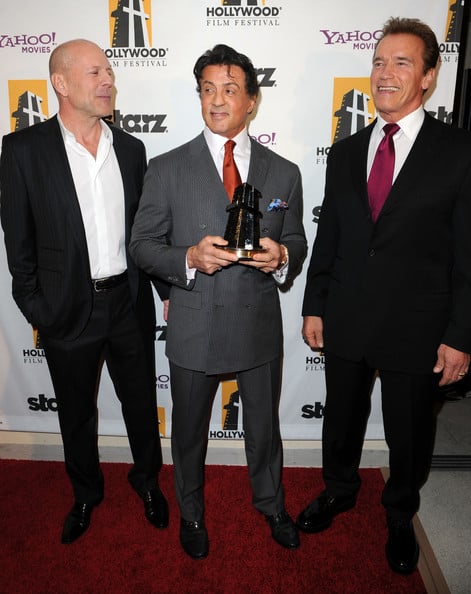 Sylvester Stallone can't spend too much time with Arnold Schwarzenegger and Bruce Willis because of they all have big egos.
The actor says when he and his fellow action movie veterans meet up, they quickly realize their hectic schedules aren't the sole reason why their reunions are so rare:
"People think Arnie and Bruce and me hang out all the time but because of our work projects we may not talk for a year. Then, all of a sudden, we get together and realize there is a reason we don't get together; too many egos in the room! So we say, 'See you in a year, have to go regroup.'"
Although the blockbuster trio might not train together as much as people may expect, Sylvester admitted he has had to teach himself how to "work out economically" to get in the best shape for his film roles. "Over the past 30 years I've learned how to work out economically. I would use the home gym and I would focus on what I call the movie body parts; instead of doing the whole body I would focus on what the cameras needed. No one cares what your ankles look like, right?" he admitted.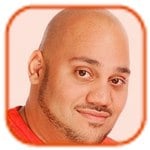 Posted by Andru Edwards Categories: Warner Bros, Comedy, Sports, Celebrity Gossip, Home Entertainment, New Releases,
Robert De Niro punched Sylvester Stallone "a couple of times" while filming Grudge Match.
The Rocky Balboa star admits he wanted to take the boxing scene in the comedy movie further than acting, so he allowed De Niro, who has two Oscar Awards under his belt, to smash him across the face and knock him to the floor to make it feel like a real fight.
"I told him [De Niro], 'In here, your Oscars are not going to help you pal, you're in Rockyland.' He was very feisty, he took a good shot. It was very, very hard, the training. He hit me a couple of times because, you know, you want to get that realism. But when I saw him take some falls and I took some falls I said, 'This is getting good, this is not a joke fight,'" Stallone said.
However, the 67-year-old actor admits jumping into the ring with De Niro, 70, was harder than he thought it would be because they couldn't pull off the same stunts they could during their younger years. Although, he believes the film - which follows a pair of ageing boxing rivals who are coaxed out of retirement to fight one last time - suited him down to the ground because it was very "age appropriate." Stallone explained, "We weren't jumping around like we were 22, even though I wanted to; I wasn't able to."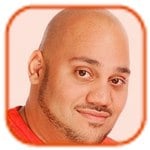 Posted by Andru Edwards Categories: Lionsgate, Action, Celebrity Gossip, New Releases,
Jean-Claude Van Damme gets "depressed" when he isn't working.
The Expendables 2 actor even hates having down time between scenes because it makes him "cranky and bored," but says the unhappiness is worth it because he comes alive in front of a camera.
"I get depressed between the shoots. When it's finished, when you are a bad guy in the movie, with that type of entity in your mind, you go back to your hotel and make faces. I'm very cranky, I get bored, I look at my table for hours and then when I get called for the movie I'm still bored in my trailer. But when the director says 'action' that's where I'm supposed to be. I want that experience. To be an actor it's hard unless you can come in and come out. I cannot do that, it's got to be all the way for me."
Jean-Claude credits the film, and its writer, Sylvester Stallone - who also stars in the movie - for resurrecting his career and helping him become a better actor.
Click to continue reading Jean-Claude Van Damme Hates Not Working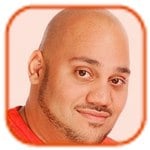 Posted by Andru Edwards Categories: Action, Comedy, Sports, Casting, Upcoming Releases,
Robert De Niro and Sylvester Stallone are officially in talks to star in Grudge Match.
The pair are favored by director Peter Segal for the boxing movie - which tells the tale of two rival boxers who are tempted back into the ring for one last bout despite neither of them having fought for years -and are currently negotiating their roles, according to entertainment website The Wrap.
The comedy, which was first announced in 2010, will see the pair go head-to-head in the ultimate boxing face-off. Doug Ellin, the creator of popular TV series Entourage, has been chosen by Warner Bros to write the script. The movie is expected to begin filming next year.
"Stallone and De Niro are expected to come on board as they're both fans of the director and have both sent themselves up in comedies in recent years. If they go head-to-head in the ring it will certainly be a little piece of Hollywood history," a Hollywood insider said.
Both actors are well known for portraying boxers in the past - Stallone, 64, has appeared in six Rocky movies while 67-year-old De Niro won an Oscar for his portrayal of Jake La Motta in Raging Bull.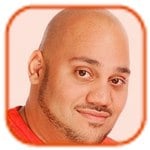 Posted by Andru Edwards Categories: Action, Thrillers, Casting, Celeb News,
Arnold Schwarzenegger thinks he tried "too hard" to work alongside Sylvester Stallone in the past.
The Terminator star and the Rocky actor - who teamed up for action movie The Expendables in 2010 - are reuniting for forthcoming action-thriller The Tomb, and Arnold believes it is now an ideal time to collaborate with Sylvester.
"We worked really well together. The funny thing is we have tried, I think, our entire careers to always work together. We have talked about it for three decades and it never happened. I think we tried maybe too hard ... But now after the governorship, somehow this just fell into place," the 64 year-old former Governor of California said.
Sylvester admits the pair were "competitive" when they started their respective acting careers, but they have both now realized that teaming up with one another is beneficial: "We're just a couple of old war horses talking about the oddest subjects on the planet. I think in the beginning we were competitive - there's no question about it. A little alpha territorial. And then we realized it was good for our careers [to work together]."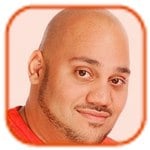 Posted by Andru Edwards Categories: Action, Adaptation, Sequels, Thrillers, Celeb News, Filmmaking,
Sylvester Stallone is "dying" to make another Rambo movie.
The action star is desperate to reprise the role of Vietnam war veteran turned mercenary John Rambo for a fifth time and already has some plot ideas to incorporate.
"I'm dying to do another Rambo. He's in Arizona on the border. It will involve him going into Mexico. I don't think Rambo likes Mexicans."
However, Sylvester admitted there may then not be another film in the series. Asked if he would kill the character off, he told Macleans.ca, "Yes."
While the original Rambo movie, First Blood, was based on the novel by David Morrell, the endings differed and Sylvester admitted he changed it partly to open up the possibilities of turning the story into a franchise: "In the book, Rambo gets killed. I thought it was not the proper message. There had been close to 200,000 suicides by returning Vietnam vets. I said, 'Why don't we take him right to the edge without annihilating him?' Quentin Tarantino said, 'You're a coward, you should have killed him!' I said, 'Quentin, you're a lunatic. I want to do some sequels, brother.'"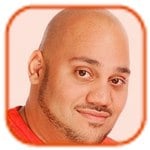 Posted by Andru Edwards Categories: Lionsgate, Action, Sequels, Casting, Celeb News, Celebrity Gossip, Rumors, Upcoming Releases,
Miley Cyrus' ex Actor Liam Hemsworth has joined the cast of The Expendables 2. The Hunger Games actor will play a sniper in the forthcoming blockbuster sequel, though no other details of his exact role in the film have yet been revealed.
Liam is the latest in a long line of stars to be confirmed for the cast of the action film, which will be directed by Simon West. Sylvester Stallone heads the movie, reprising his role as team leader Barney Ross, with Jason Statham, Mickey Rourke, Jet Li, Dolph Lundgren, Terry Crews and Randy Couture also returning. In addition, Arnold Schwarzenegger and Bruce Willis, who made cameo appearances in the original 2010 movie, will also return, but with their roles expanded.
Other newcomers to the series include Jean-Claude Van Damme, Nicolas Cage, John Travolta and Chuck Norris. "We'll have a big showdown between me and Van Damme, which has been anticipated for a long time, so it should be a good one. We've got Chuck Norris. I think Nic Cage. We're trying to work out different scenarios. I like using people that had a moment and then maybe have fallen on some hard times and give them another shot," Stallone said.
The Expendables 2 is due in cinemas in August 2012.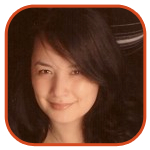 Posted by Veronica Santiago Categories: Disney, Magnolia, Miramax, Lionsgate, Sony, Weinstein Company, Action, Adaptation, Animation, Biopics, Classics, Drama, Family, Romance, Science Fiction, Sports, Thrillers, Home Entertainment, Lists, New Releases,
Here are some of the DVD and Blu-ray options available this week:
Beauty and the Beast (Two-Disc Diamond Edition): DVD
Diary of a Mad Black Woman: Blu-ray
The Disappearance of Alice Creed: DVD, Blu-ray
Eat Pray Love: DVD, Blu-ray
The Expendables: DVD, Blu-ray
The Family that Preys: Blu-ray
The Hunting Party: Blu-ray
I'm Still Here: DVD, Blu-ray
Metropolis: Blu-ray
Strictly Ballroom (Special Edition): DVD
Tyler Perry's Madea's Family Reunion: Blu-ray
Tyler Perry's Madea Goes to Jail: Blu-ray
Tyler Perry's Why Did I Get Married: Blu-ray
The Winning Season: DVD
Make sure to also check out the TV-on-DVD options for this week.
Read More

| Amazon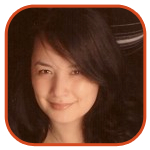 Posted by Veronica Santiago Categories: 20th Century Fox, FOCUS, Lionsgate, Sony, Warner Bros, Action, Adaptation, Documentary, Drama, Horror, Independent, Romance, Science Fiction, Sequels, Comedy, Thrillers, Box Office, Lists,
Who says the third time's the charm?
Resident Evil: Afterlife—the fourth movie in that sci-fi series—topped the box office this weekend with franchise-breaking numbers. The movie, which was offered in 3D, had the best Evil debut to date. (Yes - higher ticket prices did play into this.) Afterlife's $26.7 million take surpassed the bar set by Resident Evil: Extinction in 2007. (That outing opened to $23.7 million.)
Since Resident was the only new wide release, the other notable events occurred outside the Top Ten. The Romantics, starring Katie Holmes and Josh Duhamel, opened in limited release with a $45,527 debut. More importantly, the movie averaged $22,764 per theater—the best number for all films over the weekend. In comparison, I'm Still Here—featuring a disheveled Joaquin Phoenix—only had a $5,087 per screen average.
Click to continue reading Box Office Breakdown: Evil Takes Up Residence at Number One
Read More

| Box Office Mojo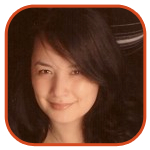 Posted by Veronica Santiago Categories: 20th Century Fox, FOCUS, Lionsgate, Sony, Universal, Warner Bros, Action, Adaptation, Drama, Family, Horror, Romance, Science Fiction, Sequels, Comedy, Thrillers, Box Office, Lists,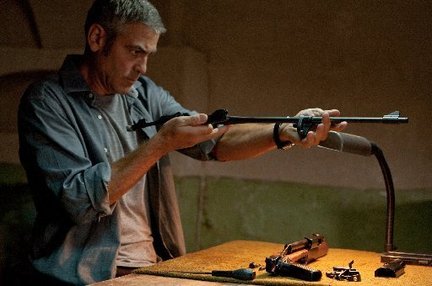 Although it lacked Jessica Alba, Lindsay Lohan and Robert De Niro, The American did have two things Machete didn't: George Clooney and a box office win.
Despite only grossing $13.2 million over the weekend ($16.3 million since Wednesday), the Focus Features entry hit its target. The movie - which was produced for approximately $20 million - managed to top the Robert Rodriguez-actioner by less than $2 million. The American also became Clooney's best opener - outside of any Brad Pitt-related project - since The Perfect Storm in 2000.
Machete, based on a trailer included in the film Grindhouse, came very close to matching the earlier movie. The Danny Trejo starrer debuted to a modest $11.4 million—about $200,000 short of Grindhouse's premiere in 2007.
Click to continue reading Box Office Breakdown: The American Defeats Machete
Read More

| Box Office Mojo

© Gear Live Media, LLC. 2007 – User-posted content, unless source is quoted, is licensed under a Creative Commons Public Domain License. Gear Live graphics, logos, designs, page headers, button icons, videos, articles, blogs, forums, scripts and other service names are the trademarks of Gear Live Inc.