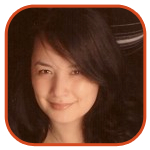 Posted by Veronica Santiago Categories: Weinstein Company, Adaptation, Drama, Musicals, Upcoming Releases,
Here's a snapshot of Penelope Cruz and Daniel Day-Lewis in Nine, Rob Marshall's (Chicago) latest contribution to the musical genre.
In the movie, Daniel plays a director (Guido Contini) who has to deal with the many women - a wife, a mistress, a deceased mother, a muse - in his life. The Broadway adaptation also features Nicole Kidman, Fergie, Kate Hudson, Marion Cotillard, Judi Dench and Sophia Loren in the supporting roles.
The Weinstein Company production is scheduled for release sometime in 2009.
Read More

| Bauer-Griffin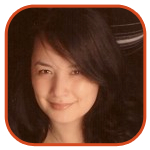 Posted by Veronica Santiago Categories: 20th Century Fox, Warner Bros, Action, Drama, Romance, Comedy, Casting, Celeb News, Upcoming Releases,
Here's a quick look at some of the casting announcements made recently:
Michael Douglas: Douglas - who hasn't been in a hit in quite some time - has had his name attached to two different projects in the past few weeks. For Solitary Man, the Oscar-winner will return to a subject he is quite familiar with: infidelity. Michael is set to play a car magnate whose life is affected by business and marital problems. Production on Solitary begins in November. Meanwhile, Douglas is also planning to reteam with his Traffic director (Steven Soderbergh) for a biopic on Liberace. Michael will tackle the role of the flamboyant character while Matt Damon is in discussions to play Scott Thorson, a man who sued the pianist for palimony.
Click to continue reading Casting Corner: Michael Douglas, Katherine Heigl, Sam Rockwell and More
Read More

|
The Hollywood Reporter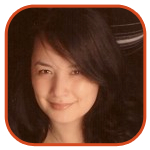 Posted by Veronica Santiago Categories: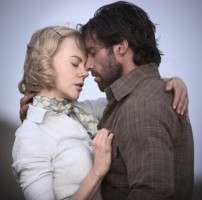 The post-Harry Potter shuffling still hasn't settled down.
Fox, probably realizing Australia would now be facing extremely stiff competition, has decided to push its release back a few weeks. The WWII-era romance starring Nicole Kidman and Hugh Jackman will now premiere on November 26.
This decision comes a week after Sony chose to move Quantum of Solace to November 14, Australia's original date.
The studio's strategic shift will not only the director more time to complete the film, it will pit the expensive drama against less threatening fare. Other films (currently) slated to open that day are Transporter 3 and Four Christmases.
Australia is Baz Luhrmann's first film since 2001's Moulin Rouge, a project also featuring Kidman.
Read More

|
Variety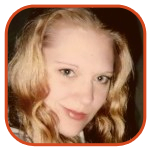 Posted by K.C. Morgan Categories: Adaptation, Classics, Family, Music, Musicals,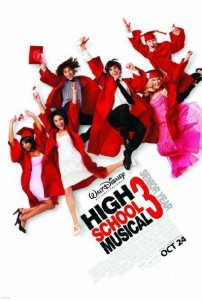 The High School Musical 3 trailer is out, Disney's Camp Rock enjoyed a successful debut, and musical movies are becoming Hollywood mainstream again. But this is by no means a new or cutting-edge movie genre.
The Hollywood musical celebrated its heyday in the 1960s, when all the biggest stars were singing and dancing as well as acting. But as years passed, they began to fall by the wayside, cropping up irregularly in-between standard comedies and dramas. New projects, like the remake of My Fair Lady that I've already summarily rejected, are in the till…and there's no doubt more new musical movies to come.
But before we accept these newcomers, let's take the time to give a bow to the old. What are the Best 5 Musical Movies of all time, in one humble blogger's opinion? I'm so glad you asked, because it just so happens I've prepared a list.
Click to continue reading Musical Movies That Made Us Sing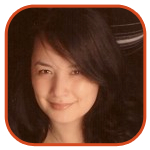 Posted by Veronica Santiago Categories: Sony, Weinstein Company, Adaptation, Musicals, Science Fiction, Comedy, Casting, Upcoming Releases,
Here's a quick look at some of the casting announcements made recently:
Assuming negotiations end well, Ed Helms will be temporarily setting aside his stapler to star in a new Todd Phillips (School for Scoundrels) film. The role would be The Office's star first lead in a motion picture.
In Hangover, Helms and Bradley Cooper (Alias) will play two of three friends who lose a groom-to-be during a Vegas bachelor party-outing. No actor has yet been cast as the third bud.
Although a release date hasn't been announced, the comedy is currently entering pre-production. In the meantime, fans of Helms should hurry up to see Meet Dave before it disappears from theaters.
Click to continue reading Casting Corner: Ed Helms, Kate Hudson, Woody Harrelson
Read More

|
MTV Movies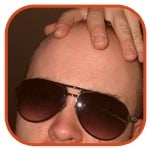 Posted by Johnny Mercedes Categories: Sony, Warner Bros, Adaptation, Classics, Drama, Foreign, Music, Musicals, Religious, Satire, Comedy, Thrillers, Home Entertainment, New Releases,
Happy Tuesday, all!
The big news this week is the release of Monty Python's Life of Brian on Blu-ray. The classic film, walking the hyper-sensitive line between important social issues and side-splitting comedy, is easily one of the best from the Python team, and should have a place on every movie lover's shelf. Why not own it in gorgeous 1080p resolution and Dolby 5.1 surround sound? The harmless religious satire is that much better.
On a side note, am I crazy, or has Warner started consistently releasing films on HD DVD weeks later than those released on Blu-ray? For instance, this week's Blu-ray release, The Invasion, won't come out on HD DVD until February 19. And it's not this one time either—the list of upcoming titles from High-Def Digest shows a serious lag in Warner HD DVD releases. I realize that Warner is phasing the format out, but have they officially put HD DVD on the back burner?
Check out the full list of high-def releases after the jump.
Click to continue reading This Week on HD DVD and Blu-ray: January 29, 2008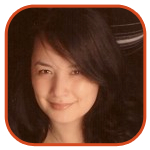 Posted by Veronica Santiago Categories: Weinstein Company, Adaptation, Period, Romance, Casting, Upcoming Releases,
Although an unexpected pregnancy is usually a producer's worst nightmare, Nicole Kidman's recent announcement couldn't have come at a better time. Her decision to drop out of The Reader, an adaptation of a 1995 novel, allowed the filmmakers to cast their original choice: Kate Winslet.
Winslet, who had expressed interest in Reader a while back, couldn't commit due to a scheduling conflict. (She was busy filming Revolutionary Road with her Titanic co-star, Leonardo DiCaprio, and director-husband, Sam Mendes.) That was when Nicole Kidman stepped in. Months down the road, their roles have reversed. With her work on Road now complete, Kate is free to star opposite Ralph Fiennes (The English Patient) as an older woman who has an affair with a teen in Post-WWII Germany.
Given Kidman's role in 2004's unsettling Birth, this whole thing may have worked out for the best. One movie about a relationship with a much younger man is really enough.
Read More

|
Variety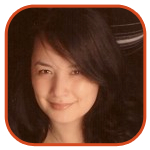 Posted by Veronica Santiago Categories: Celeb News, Celebrity Gossip,
After initially denying the rumors, Nicole Kidman's rep has now confirmed the actress is pregnant. This news comes after the New York Post reported she had dropped out of an upcoming film (presumably for the health of the baby).
Kidman revealed in Vanity Fair interview last year that a miscarriage during her marriage to Tom Cruise led them to adopt their first child, Bella, now 14. They later added Connor, now 12, to their family.
This will be first child for both the Oscar-winning actress and her husband, singer Keith Urban. The two have been married since last June.
Read More

|
People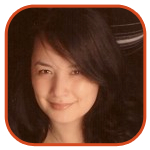 Posted by Veronica Santiago Categories: 20th Century Fox, DreamWorks, Disney, Fox Searchlight, New Line, Sony, Universal, Warner Bros, Action, Adaptation, Adventure, Animation, Drama, Family, Horror, Music, Musicals, Period, Political, Romance, Satire, Sequels, Comedy, Thrillers, Box Office, Lists, New Releases,
This holiday weekend introduced a slew of big-ticket features in our cineplexes. It also brought us a wide cast of former Oscar-winners competing for our theater dollars. By Monday, Tom Hanks, Julia Roberts, Philip Seymour Hoffman, Johnny Depp, Hilary Swank and Oscar-nominee John C. Reilly had all made entries into the Top Ten - but it was Nicolas Cage who wound up striking gold.
National Treasure: Book of Secrets earned $45 million, an increase of $10 million over the 2004 original. This was the second hit for Cage this year, following the critically-panned Ghost Rider. In addition to having the weekend's best gross, Secrets also had the best average of any movie over those three days. Although Charlie Wilson's War's fourth place was respectable (especially for a politically-based film these days), its $3760 per screen take clearly set it apart from this week's champ. In contrast, Juno earned an $11,184 average for an impressive 10th place finish.
Click to continue reading Box Office Breakdown: Book of Secrets a National Hit
Read More

|
Yahoo!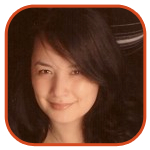 Posted by Veronica Santiago Categories: 20th Century Fox, Disney, New Line, Warner Bros, Yari Film Group Releasing, Adaptation, Adventure, Animation, Drama, Family, Period, Romance, Comedy, Thrillers, Box Office, Lists, New Releases,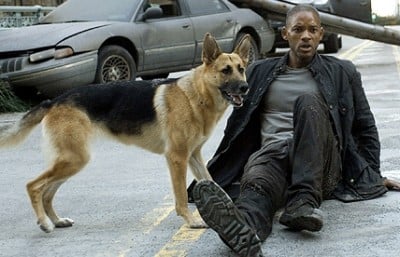 You have to wonder whether Tom Cruise is just a wee bit jealous of his friend's success…
This weekend, Will Smith not only smashed the box office debut of Cruise's Lions for Lambs, he pounded everything in his path. I Am Legend - the third adaptation of the 1954 Richard Matheson novel - nearly doubled the take of its nearest competitor while breaking the record for a December release. Legend's $77 million debut surpassed the bar set by Oscar-winner The Lord of the Rings: The Return of the King. The final installment in the Lords trilogy brought in $72.6 million back in 2003.
Although Alvin and the Chipmunks was far behind in second place, its $44 million weekend was nothing to sneeze at. The movie not only exceeded most expectations, it downright embarrassed third place finisher, The Golden Compass. How could anyone possibly explain freaky-looking chipmunks taking down a large polar bear? The latter film only added another $8.8 million to its total, putting it a smidge closer to its $180 million budget. (Granted, it has done better overseas.)
But let's not be fooled by the large numbers at the top of the charts, the weekend's most notable turnout was made by #11: Juno. The comedic charmer earned an impressive $35,686 per screen. Meanwhile, Legend (which opened in 3566 more theaters) averaged only $21,411. Take that, Fresh Prince!
Click to continue reading Box Office Breakdown: Will Smith a Legend in December
Read More

|
Yahoo!
© Gear Live Media, LLC. 2007 – User-posted content, unless source is quoted, is licensed under a Creative Commons Public Domain License. Gear Live graphics, logos, designs, page headers, button icons, videos, articles, blogs, forums, scripts and other service names are the trademarks of Gear Live Inc.