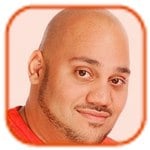 Posted by Andru Edwards Categories: Universal, Sequels, Comedy, Casting, Upcoming Releases,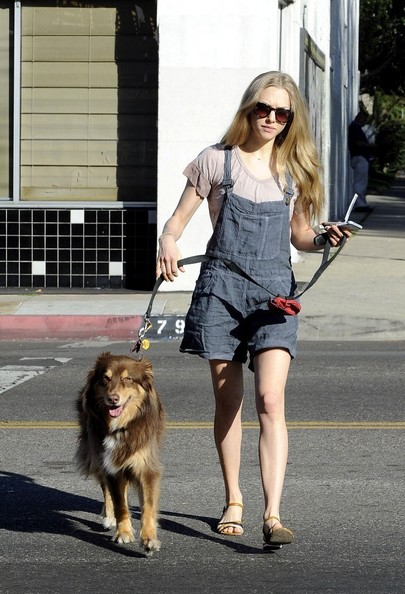 Amanda Seyfried will star in Ted 2.
The actress has been cast as the girlfriend of lead character John Bennett, played by Mark Wahlberg. The same role was taken by Mila Kunis in the first film - which saw her character, Lori, marry John at the end - but she will only have a small role, or will not appear at all in the sequel, according to Deadline.com.
The reason for the change of female lead has been put down to a creative decision by Seth MacFarlane, the movie's creator, who will produce, write and co-star in the sequel as the titular character, a foul-mouthed teddy bear who has been brought to life by John. Les Miserables star Amanda has previously said she will go to great lengths to get film roles, and is not above "begging" for a part she wants.
"Three years ago, a director told me I wasn't made for a certain role and he didn't want to meet me. I called up the casting director and begged him to let me have a trial. I went and he once again told me it was a no. I contacted an acting coach, which I never normally do, and went back in a different outfit and did the audition in a different accent, begging them to see me another time. They gave the role to someone else: but it didn't matter, I just wanted to be sure I had done my best. It's my biggest strength: not being scared of doing castings that some actresses think they're above. I had five auditions for Les Miserables! Of course, I would never go as far as getting undressed to land a role," she previously said.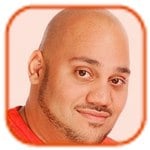 Posted by Andru Edwards Categories: FOCUS, Adaptation, Drama, Romance, Filmmaking, Upcoming Releases,
Mark Wahlberg was ''blown out'' of getting the Fifty Shades of Grey movie rights because it was too expensive.
The Ted actor was in talks to acquire E.L. James' best-selling trilogy for his production company, but a "bidding war" meant he lost out to Universal Pictures and Focus Features. "We had the early beat on it [the book] and we were close to getting it but it didn't happen. We were in contact through our agency with the writer. Then she got another agent and they realized what a valuable property it was, created a bidding war and it just blew us out of it," he explained on The Tonight Show with Jay Leno last night.
Though he is disappointed to have lost out on the series, Mark, 42, is "really excited" about another project he has in the pipeline - a movie version of Entourage, the comedy-drama series which starred Adrian Grenier and ran for eight seasons until 2011: "I'd been clawing and scratching and trying to convince everyone to do it and we finally agreed that it is the best thing. I'm really excited that the guys are coming back, I know fans have really missed the show, so to get those guys back, doing what they do, will be great for the fans."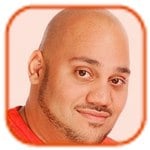 Posted by Andru Edwards Categories: Universal, Action, Drama, Thrillers, Celebrity Gossip, Filmmaking, New Releases,
Mark Wahlberg has hit back at actors who compare their work to being in the military.
The 42-year-old actor - who stars in new movie Lone Survivor, based on the memoirs of Navy SEAL officer Marcus Luttrell - takes offense to Hollywood stars who complain about the rigorous training they have to do for their movies and believes it's nothing compared to real warfare.
"For actors to sit there and talk about 'Oh, I went to SEAL training' ... I don't give a f**k what you did. You don't do what these guys did. For somebody to sit there and say my job was as difficult as being in the military? How f**king dare you, while you sit in a makeup chair for two hours. I don't give a s**t if you get your ass busted. You get to go home at the end of the day. You get to go to your hotel room. You get to order your f***ing chicken," the impassioned star ranted, speaking at his film's premiere on Tuesday.
Click to continue reading Mark Wahlberg: Acting Is Nothing Like the Military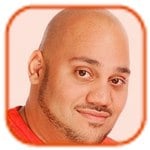 Posted by Andru Edwards Categories: Universal, Sequels, Comedy, Awards,
Mark Wahlberg and Ted will present an award together at the Oscars.
The 41-year-old actor will be joined on stage at the Academy Awards later this month by the teddy bear - his Ted co-star - and producers have joked Mark only got the job thanks to Ted.
"We are happy to make it possible for Mark and Ted to make their debut appearance on the Oscar stage. And we won't deny that Ted used his pull with our host to get himself the booking," said Telecast producers Craig Zadan and Neil Meron.
Ted added he was excited but worried about how to pronounce some of the names, such as Quvenzhane Wallis, the nine-year-old actress who has been nominated in the Best Actress category for her role in Beasts Of The Southern Wild: "I'm excited to present an Oscar with Mark Wahlberg. I'm spending the next month learning to pronounce 'Quvenzhane,'" he joked.
Click to continue reading Mark Wahlberg and Ted to Present at the Oscars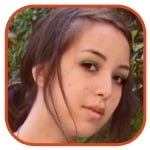 Posted by Robin Paulson Categories: Paramount, Action, Adaptation, Science Fiction, Sequels, Casting, Upcoming Releases,
Transformers director Michael Bay has revealed on his blog that Mark Wahlberg will be replacing Shia LaBeouf in the fourth installment of the alien robot franchise.
"Mark is awesome. We had a blast working on Pain and Gain and I'm so fired up to be back working with him. An actor of his caliber is the perfect guy to re-invigorate the franchise and carry on the Transformers legacy," Bay wrote.
Projected for a June 27, 2014 release, Transformers 4 is expected to take a new direction in the series.
Despite the tremendous boost the franchise gave to his career, LaBeouf is most likely not too sad about being replaced, as he has recently slammed the studio system and has sworn to only pursue independent features.
Read More

| Daily Mail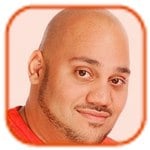 Posted by Andru Edwards Categories: Action, Drama, Sports, Casting, Celebrity Gossip,
Justin Bieber wants to pursue an acting career.
The "Boyfriend" singer has been bitten by the acting bug and hopes to be cast in more roles in the future following his appearance on CSI: Crime Scene Investigation in 2011.
"I hope to do some more acting. I have only done a few things like CSI, but I really want to do some more acting," Justin told E! News. The 18-year-old heartthrob played troubled teen Jason McCann on two episodes of CSI and most recently made a cameo appearance as an alien in Men In Black 3 alongside Will Smith and Tommy Lee Jones.
The teen sensation - who is currently dating Disney star Selena Gomez - thinks his big break could come in the shape of a basketball movie he is planning with Ted actor Mark Wahlberg: "Mark and I - we've been working on the script for a long time now," he said.
Click to continue reading Justin Bieber Wants to Act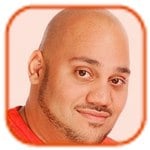 Posted by Andru Edwards Categories: Universal, Comedy, Scripts, Upcoming Releases,
Mark Wahlberg says his latest movie Ted is like "Seth MacFarlane on steroids."
The 41-year-old star plays John Bennett - a grown man whose teddy bear comes to life when he is younger and never leaves his side - in the comedy movie, and the actor admits the Family Guy creator, who wrote, produced and stars as the titular character in the film, "pushes the envelope" with the motion picture's comical content.
"I think with Ted, people will not be disappointed, it's like Seth MacFarlane on steroids. It really is. I saw Family Guy and I thought, 'Wow, he's getting away with some of that stuff in a cartoon.' But now a feature film, Rated R, he pushes the envelope - there's nobody he doesn't offend either, everyone is fair game. I was down with singing and dancing on something like that."
Click to continue reading Mark Wahlberg: Ted is 'Seth MacFarlane on Steroids'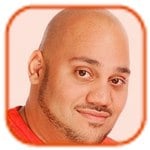 Posted by Andru Edwards Categories: Universal, Comedy, Casting, Filmmaking, Upcoming Releases,
Mark Wahlberg is an "extraordinarily versatile" actor, according to Ted director Seth MacFarlane.
The action star has taken on a comedy role in the new movie where he plays a grown man reunited with a life-size version of his treasured childhood teddy bear, Ted, who quickly starts to come between him and his girlfriend (Mila Kunis) and Seth was impressed with Mark's range.
"There's not much he can't do. He's extraordinarily versatile. It's always surprising because he's such a humble guy who's not showy about it. He'll just very quietly come onto the set and do anything you throw at him and do it brilliantly. Mark's character has to pull the audience into this reality in a way that makes it seem like not that big a deal. He has to be able to talk to an empty space with the comfort that would show he was talking to another live actor and Mark just knocked that out of the park," he told Empire.
Click to continue reading Seth MacFarlane: Mark Wahlberg is Versatile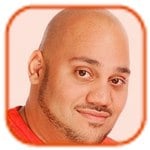 Posted by Andru Edwards Categories: Universal, Action, Drama, Thrillers, Celeb News, Filmmaking, New Releases,
Kate Beckinsale has been lucky with her movie co-stars.
The Contraband actress has starred alongside actors including Mark Wahlberg, Ben Affleck and Josh Hartnett in her career and says they have all helped to make things easier for her on set.
"I've been very lucky with my co-stars in my career. If you don't like your co-star it doesn't by any means follow that you can't do a good performance with them - co-stars who don't get along in real life quite often have really great on-screen chemistry. But it is much more pleasant and a great deal more fun if you do like them."
Kate also revealed she took on the part in Contraband because it is so different from her usual type of role: "Although it's an action movie, my character is different from those I usually play in those films. She's not a fighter, she's just a normal, nice working-class woman, a hairdresser from New Orleans, happily married with two children."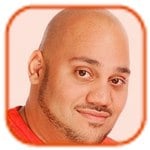 Posted by Andru Edwards Categories: Drama, Sports, Celeb News, Scripts, Upcoming Releases,
Justin Bieber's basketball movie will be "worth the wait."
The "Baby" singer is set to star in an as-yet-untitled picture alongside Mark Wahlberg, and although no script is yet in, Mark believes it will be a particularly good film.
"We're waiting for the script. Waiting for the script. Every time I see Bieber or Scooter Braun, I have to explain to them that it's a bit of a process having the script written. It certainly has to be something that's good enough to go and have green-lit and make right away. But I think it will be well worth the wait."
Mark previously said the movie would be in a similar vein to The Color of Money, with Bieber playing a young up-and-coming sports star. No schedule is yet known for when the film may be released.
Although it would be Justin's first feature, it would not be his debut in a movie theatre - he previously appeared in his own concert movie Never Say Never.
© Gear Live Media, LLC. 2007 – User-posted content, unless source is quoted, is licensed under a Creative Commons Public Domain License. Gear Live graphics, logos, designs, page headers, button icons, videos, articles, blogs, forums, scripts and other service names are the trademarks of Gear Live Inc.