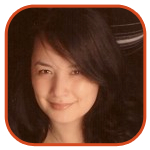 Posted by Veronica Santiago Categories: Disney, Action, Adaptation, Adventure, Sequels, Casting, Celeb News, Upcoming Releases,
Johnny Depp has just now officially sold his soul to the Mouse.
After starring in several blockbusters for Disney, the Oscar-nominated actor is ready to go back for more. The studio has just announced that the money maker will be starring in not one…not two…but three more projects for them.
In addition to reprising his role as Captain Jack Sparrow (yes, there will be a fourth Pirates of the Caribbean installment), Depp will be taking on the character of Tonto in an adaptation of The Lone Ranger.
Johnny will also - surprise! - appear in yet another Tim Burton film. Although it was already suspected that he would participate in Alice in Wonderland, his signature was only recently placed on the dotted line. Depp will now be joining Mia Wasikowska as the Mad Hatter.
Alice - which will use the same technology implemented in Beowulf - is slated to hit theaters in 2010.
Read More

|
Variety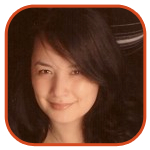 Posted by Veronica Santiago Categories: Warner Bros, Adaptation, Sequels, Casting, Celebrity Gossip, Rumors,
C'mon. Does anyone really believe the rumors are real?
Last month, Britain's Daily Telegraph reported that Britney Spears was being sought for a role in a Quentin Tarantino film. And while that story has since been shot down, the same newspaper is back at it again.
Over the past week, buzz has been spreading about the next installment in the Batman series. According to the Telegraph, director Christopher Nolan is currently talking to Cher about playing Catwoman. The paper cites a 'studio exec' who says Nolan has strong visions for the Vegas singer. "Cher is Nolan's first choice to play Catwoman. He wants to her to portray her like a vamp in her twilight years," said the source.
By the way - did I mention that Johnny Depp is supposedly on board to play The Riddler as well?
Click to continue reading Cher's Publicist Enjoys Catwoman Rumors
Read More

|
TV Guide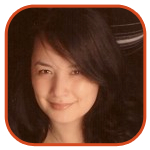 Posted by Veronica Santiago Categories: Adventure, Casting, Celeb News, Upcoming Releases,
Back in February, it was announced that Johnny Depp, Jude Law and Colin Farrell would all be chipping in to complete Heath Ledger's final project. Now we're learning the trio had more than their fellow thespian in mind when they agreed to help. They were also thinking of Ledger's daughter, Matilda.
Heath, who died of an accidental overdose back in January, had been working on The Imaginarium of Dr. Parnassus at the time of his passing. Although it was feared the magical movie would have to be scrapped, director Terry Gilliam was able to have other actors play different versions of Tim, Ledger's character.
According to Gilliam, the generosity of the fill-ins extended beyond the film's set. Out of concern for 2-year-old Matilda, the three fathers donated their paychecks to young girl.
Click to continue reading Actors Donate Paychecks to Heath Ledger's Daughter
Read More

|
The Sun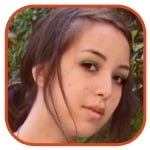 Posted by Robin Paulson Categories: Disney, Adventure, Animation, Classics, Family, Mystery, Books, Casting, Celebrity Gossip, Filmmaking, Rumors, Upcoming Releases,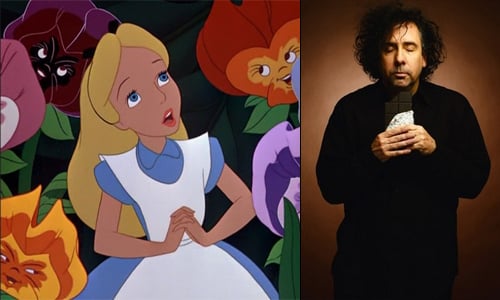 Disney's favorite eccentric director Tim Burton is at it again, and this time he's digging a bit older and traveling a bit further for his latest classic remake: Alice in Wonderland.
Burton is taking the cast and crew across the pond to Plymouth, where they will be holding auditions this week for the film's extras. Casting director Ilenka Jelowicki explains why the locale is perfect for production:
"It's a period movie, set in Victorian England, so we're very specific about the look we need. In an ideal world, out of the 125 women we need, they would all have long, naturally coloured hair. We'd love men with beards or facial hair – lamb chops or big sideburns, that sort of thing."
The only confirmed cast member is HBO's Australian actress Mia Wasikowska (In Treatment), who is set to play Alice. Take a wild guess who might be casted as one of the crazy Wonderland characters—I dare you!
Click to continue reading Tim Burton's Alice Is Off to England
Read More

|
The Independent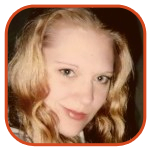 Posted by K.C. Morgan Categories: Documentary, New Releases,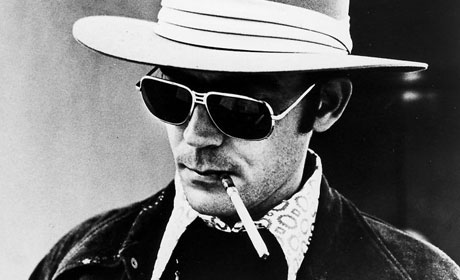 Unless you were well-read and politically savvy in the late 60s and early 70s, you might not have heard of Hunter S. Thompson until the somewhat obscure Johnny Depp film Fear and Loathing in Las Vegas helped push him back in the limelight. But if you think the documentary-style Gonzo: The Life and Work of Dr. Hunter S. Thompson will take you back into that drug-soaked world, you're wrong.
Known for his self-destructive ways, inebriated days and off-color behavior, Hunter S. Thompson was a larger-than-life character. But he was also a fantastic writer. It is to this side of Thompson that Gonzo pays homage.
Reviews of the film are full of praise. Variety says the flick "has a wealth of delightful archival footage to draw on, both directly involving Thompson and evoking the cultural landscape around him." The Associated Press critic called it "a remarkably balanced look at a man whose creativity sprang from his perpetual state of imbalance."
Click to continue reading Go Gonzo with Hunter S. Thompson
Read More

|
Yahoo! News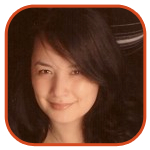 Posted by Veronica Santiago Categories: Columbia Pictures, IFC Films, Magnolia, Sony, Action, Adaptation, Adventure, Documentary, Drama, Family, Foreign, Independent, Romance, Comedy, Lists, New Releases,
Here are some possible suggestions for your three-day weekend: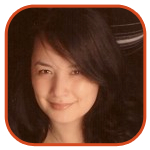 Posted by Veronica Santiago Categories: Adventure, Casting, Obituaries, Upcoming Releases,
Just last week we told you about the interesting plan devised for The Imaginarium of Doctor Parnassus, the movie Heath Ledger was working on when he died.
A trio of A-list actors - Jude Law, Colin Farrell and Johnny Depp - will be combining their efforts to fill the void left behind. Given the magical nature of the film, the substitutes would be able to appear as different versions of Ledger's character.
In an interview with Australia's Herald Sun, Farrell commented on his invitation and the unusual circumstances:
"It makes me feel uncomfortable to think about it too much and to get into it really here but it's an incredibly painful honour to have, you know, and an honour I wish wasn't bestowed but an honour nonetheless.




It's about getting Heath's work out there, get his work out there, he's too good for any of his work not to be seen, you know, and I'm really keen and looking forward to doing it and just doing the best job I can do."
Farrell's recent project, In Bruges, is still currently in theaters.
Read More

|
Herald Sun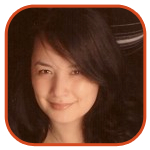 Posted by Veronica Santiago Categories: Adventure, Independent, Casting, Obituaries, Rumors, Upcoming Releases,
A few weeks ago, we said there was a chance Heath Ledger's last project might still go forward. Director Terry Gilliam - who also worked with Ledger on 2005's The Brothers Grimm - was doing his best to rework the uncompleted film.
Now a new report claims that Heath (and Terry) may be getting a little help from a group of friends. According to Ain't It Cool News, Jude Law, Colin Farrell and Johnny Depp will all be helping to fill the gaps in The Imaginarium of Doctor Parnassus.
Parnassus revolves around a theater troupe and their magical mirror. Audiences members are magically taken through the mirror to have their imaginations explored.
Click to continue reading Will Depp, Farrell and Law Fill in for Ledger?
Read More

|
Ain't It Cool News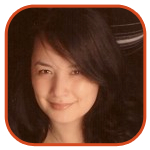 Posted by Veronica Santiago Categories: Picturehouse, DreamWorks, FOCUS, Disney, Fox Searchlight, MGM, Miramax, Lionsgate, Picturehouse, Paramount, Sony, Universal, Warner Bros, Warner Independant Films, Weinstein Company, Action, Adaptation, Animation, Drama, Family, Foreign, Independent, Period, Political, Romance, Comedy, Awards, Celeb News, Celebrity Gossip, Lists,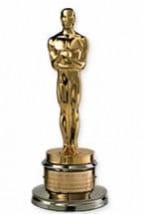 The nominations for the 80th Annual Academy Awards were announced bright and early Tuesday morning from the Samuel Goldwyn Theater in Beverly Hills. Assuming the ceremony goes on as scheduled, you can see the live broadcast Sunday, February 24th on ABC.
Notable additions/omissions from today's announcement: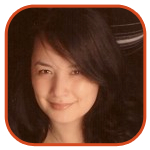 Posted by Veronica Santiago Categories: Universal, Adaptation, Drama, Period, Thrillers, Casting, Upcoming Releases,
Michael Mann, the director credited with bringing one of the most buzzed about matchups to the big screen, may be set to do it again. Thirteen years after Al Pacino and Robert DeNiro squared off (briefly) in 1995's Heat, another electrifying pair is in talks to do the same. With any luck, you may soon be seeing Christian Bale with Johnny Depp at a theater near you.
Bale, 33, and Depp, 44 - arguably two of the most respected and exciting actors working today - have been named as possibles for Public Enemies, the adaptation of a Brian Burrough's book. The film would pit Depp, as notorious bank robber John Dillinger, against Melvin Purvis (Bale). Purvis was the FBI agent who eventually brought the notorious bank robber down in 1934.
If all goes as planned, the two actors will begin production with Mann later this winter.
Read More

|
Hollywood Reporter
© Gear Live Media, LLC. 2007 – User-posted content, unless source is quoted, is licensed under a Creative Commons Public Domain License. Gear Live graphics, logos, designs, page headers, button icons, videos, articles, blogs, forums, scripts and other service names are the trademarks of Gear Live Inc.