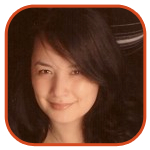 Posted by Veronica Santiago Categories: Horror, Comedy, Thrillers, Awards, Celeb News, Lists,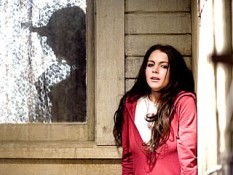 Lindsay Lohan - the recent focus of a nude pictorial - has just now earned a heap of awards for her turn as a stripper. Unfortunately, it's not the kind of merits she was hoping to achieve.
While Hollywood will be celebrating the Best of the Best today, Lohan will have to deal with being this year's Worst of the Worst. Her last completed film, I Know Who Killed Me, garnered a record eight statues at yesterday's 28th Annual Golden Raspberry Awards. Up until now, the most any film had attained was seven. (Both Showgirls and Battlefield Earth have reached that mark.)
Lohan, like Eddie Murphy, earned three awards yesterday for their acting work. Lohan tied herself for Worst Actress while also scoring one for Worst Screen Couple (since she played two characters). Murphy snagged his trophies for his three roles in Norbit. (Dreamgirls seems oh so long ago now.)
Congratulations to this year's winners…
Read More

|
Golden Raspberry Award Foundation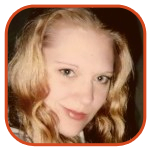 Posted by K.C. Morgan Categories: Awards, Celeb News, Celebrity Gossip,
The Razzies, which is sort of a tongue-in-cheek antithesis of the Oscars, recently released their nominations for the worst of the worst. Celebs who topped the list include recently wed - no wait, unwed - Eddie Murphy and Lindsay Lohan.
Alright. Lindsay has taken a lot of flak for her multiple roles in I Know Who Killed Me - the film which received a Razzie nom for Worst Movie in 2007 - but let me say again that I liked the film. (But then, I'm a Lohan fan.) Meanwhile, Murphy picked up several nominations (okay, eight) for his duplicity in Norbit, giving him a record-breaking number of Razzie nods for 2007. No one's ever received that many before.
Bratz, I Now Pronounce You Chuck & Larry and Daddy Day Camp also received nominations while Jessica Alba was included in the Worst Actress category for three movies (though rumor has it Lohan will give her stiff competition for that particular award).
Winners will be announced February 23, a day before the Academy Awards.
Read More

|
Yahoo! News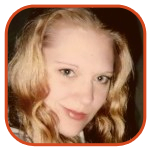 Posted by K.C. Morgan Categories: Celeb News, Celebrity Gossip, Rumors,
Since her stint in rehab, Lindsay Lohan has been keeping her nose clean - and for the most part, keeping herself out of nightclubs. But during a recent trip to Italy, the actress let it all hang out - or at least, her tongue. According to reports, the celeb made out with no less than 3 different Joes in only 24 hours. Only one of these, Dario Faiella, allegedly made it back to Lindsay's hotel room where she was spotted with him in a state of undress the next morning.
Lindsay is also grabbing headlines by virtue of a recent AOL poll, which named Lohan's role in I Know Who Killed Me the worst performance of the year. Personally, I disagree, but only because I was forced to deal with Keira Knightley in Pirates of the Caribbean: At World's End. Gak!
Read More

|
E! Online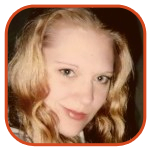 Posted by K.C. Morgan Categories: Celebrity Gossip,
Riley Giles, who dated megastar Lindsay Lohan, talked sex, drugs, and rehab in a recent tell-all interview with News of the World, a British mag. His candid comments covered a sexually-explicit mountain retreat from rehab and her cocaine habit. The tenor of remarks - which Riley was allegedly paid for - suggests that Lohan has an addictive personality and that she craved sex with him in lieu of cocaine. (Okay, his statements don't suggest that - they outright say that, but I'm paraphrasing.)
Giles goes on to call his ex "insatiable" and also describes the actress naked (and in loving detail). The star did bare it all (or, at least, most of it) in I Know Who Killed Me, so most of the men who have seen her movies could no doubt do the same.
Read More

|
MSNBC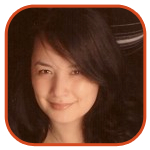 Posted by Veronica Santiago Categories: Action, Adventure, Drama, Family, Period, Romance, Sequels, Comedy, Lists,
This weekend's Joaquin Phoenix/Mark Wahlberg flick has been driving me batty for weeks—and I haven't yet seen the film. I don't even have a problem with the trailer. The movie simply suffers from a horrible case of crap-title-itus.
We Own the Night? Could that be more vague? Instead of envisioning a cops vs. mafia film, all I can see is the now-defunct (yet great) soap opera Edge of Night. And while I understand the film's title would be explained if I actually watched it, that doesn't excuse it's existence. The box office shelf life for movies is extremely short these days; more attention should be paid to the little things. I'm an extremely shallow person who often judges books by their cover. I need a proper teaser.
And believe me—'craptitleitus' does not discriminate. Great movies, movies actually worthy of attention, often become victims of this affliction. Poor marketing can affect anything and everyone.
So to honor We Own the Night's crap-status, I'm going to list my Worst Titles of 2007 (thus far).
Click to continue reading Worst Movie Titles of 2007 (So Far)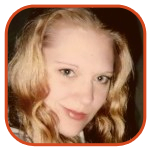 Posted by K.C. Morgan Categories: Casting, Celeb News, Celebrity Gossip,
Hollywood and the media glorify scandal – the worse the celebs look in the pictures, the better. But at what point does the industry throw up its hands and say "enough is enough, already?" Insiders are already speculating that Lindsay Lohan, former Disney child actress-turned sultry party girl, has seen the last of her big screen days…at least as far as A-list movies are concerned. The poster for I Know Who Killed Me, a movie that appeared on the scene just as the news broke that Lindsay was arrested, didn't even feature Lohan's image. Now, another Lohan movie – Georgia Rule – is out on DVD. The commercials don't feature much of Lohan, a clear ploy by the advertisers to distance themselves from the turbulent young star. Lindsay is currently appearing on the cover of Maxim magazine, however, wearing a bedroom expression and not much else, showing that at least some aspects of Lohan's star continue to shine. Stars like Drew Barrymore (who struggled with her own drug problems) managed to come back from the brink of Hollywood blacklisting, while other substance-abusing stars (like Corey Haim, who disappeared into complete obscurity before reality TV saved him from complete anonymity) were kicked quickly to the curb and off the red carpet. Will Lohan manage to re-establish her screen success, or will we see her in ten years on a little-known cable TV program, struggling to find some sort of fame once more?
Read More

| LA Times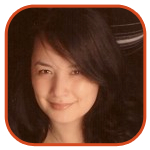 Posted by Veronica Santiago Categories: 20th Century Fox, Disney, MGM, New Line, Paramount, Sony, Universal, Warner Bros, Animation, Drama, Family, Horror, Musicals, Period, Political, Romance, Science Fiction, Sequels, Comedy, Thrillers, Box Office, Lists, New Releases,
Looks like Homer ain't gonna be needing a deal on donuts anymore….
With a $74 million opening weekend, The Simpsons Movie debuted higher than most of the animated features released…ever. Only the two Shrek sequels did better. Quite a head-shaking number since we can still see the series for free on television. But viewers from every single Springfield in the US—plus a thousand other cities out there—love the family so much, they were willing to pay for more. Especially when it comes with nudity.
What theatergoers aren't willing to pay for is more Lindsay Lohan. I Know Who Killed Me placed a dismal 9th, possibly due to lack of promotional work by the star. How ironic that in the end it was Lindsay who was responsible for killing the movie and possibly her career.
Click to continue reading Box Office Breakdown: A Homerun For Homer
Read More

| Variety

© Gear Live Media, LLC. 2007 – User-posted content, unless source is quoted, is licensed under a Creative Commons Public Domain License. Gear Live graphics, logos, designs, page headers, button icons, videos, articles, blogs, forums, scripts and other service names are the trademarks of Gear Live Inc.