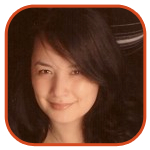 Posted by Veronica Santiago Categories: Disney, Musicals, Sequels, Upcoming Releases,
In just a few short weeks, students everywhere will be heading back to school. And in just about 3 more months, Zac Efron and friends will be returning to East High.
Earlier this month, we got our first glimpse of the trailer for High School Musical 3. Now here are some of the posters teens will be hanging up on their walls shortly. (You can see a few more after the jump.)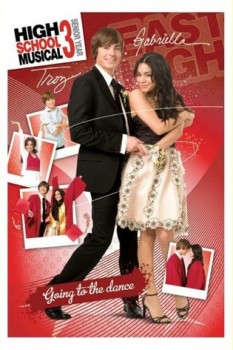 Click to continue reading High School Musical 3 Posters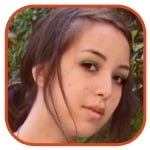 Posted by Robin Paulson Categories: 20th Century Fox, Classics, Horror, Music, Musicals, Romance, Science Fiction, Comedy, Casting, Filmmaking, Rumors, Scripts, Upcoming Releases,
Yes, you unfortunately read that title correctly: MTV is seriously planning to remake the 1975 cult classic The Rocky Horror Picture Show.
While I cannot deny how popular musicals have become (i.e. Mamma Mia!, High School Musical, Hairspray), are there not already tons of other musicals to tamper with other than this one? Can producers possibly more cold-hearted than I thought?
On the upside (yes, there's actually an upside) to this, the executive producer of the original, Lou Adler, is attached to the project, along with BermanBraun and Fox Television Studios. They also plan on using the original screenplay (thankfully!); however, they may incorporate songs not included in the original (what?).
Click to continue reading MTV Seeks Rocky Horror Remake
Read More

|
Variety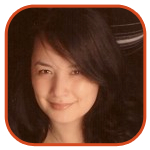 Posted by Veronica Santiago Categories: Disney, Family, Music, Musicals, Sequels, Trailers, Upcoming Releases,
Okay Wildcats fans, here it is. We're now getting our first look at High School Musical 3: Senior Year.
The sequel - the first in the series to debut on the big screen - comes packed with choreography and 10 new songs to occupy your brain.
Will Troy and Gabriella's relationship survive graduation? Find out when HSM3 hits theaters on October 24.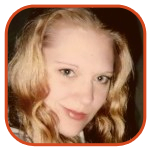 Posted by K.C. Morgan Categories: Classics, Drama, Musicals, Comedy, Home Entertainment,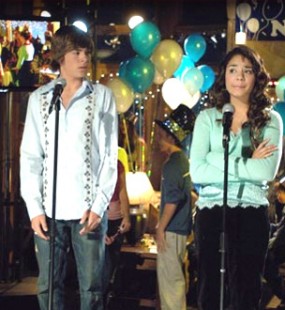 Disney's Camp Rock will soon delight tweens and teens with tuneful summer fun. The cable network hopes to re-capture the success of High School Musical…but is this movie truly the pinnacle of cinematic high school fun? Isn't it possible to strive for higher in the high school movie genre? Check out my list of the Top 5 High School Movies, and find out if your favorite made the cut.
Fast Times at Ridgemont High
Sean Penn as a stoner and Jennifer Jason Leigh as a budding young slut - what says high school quite like that? This uproariously funny cult classic will absolutely never go out of style (I think it has something to with Judge Reinhold). The music and fashion might be dated, sure, but certain truths always remain despite the years that pass.
Click to continue reading Top 5 High School Movies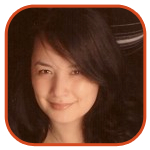 Posted by Veronica Santiago Categories: Disney, Family, Music, Musicals, Sequels, Upcoming Releases,
Here it is: Your first official look at High School Musical 3. (You can view a larger version of the poster after the jump.)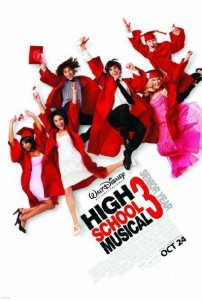 As you can see, the made-for-big screen sequel is apparently set to hit theaters on Oct. 24th. (Parents - start preparing yourself for the endless viewing parties now.)
BTW—is it just me, or is Corbin Bleu completely unrecognizable in this photo? He's almost as white as Zac Efron!
Click to continue reading High School Musical 3 Poster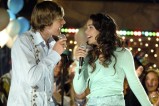 More than one thousand kids from around the world tried out for High School Musical 3: Senior Year, and after an extensive search Disney has picked three of them to become the stars of tomorrow. The three new talents will play sophomores at East High, bringing some much-needed fresh blood to the set. Avid Disney watchers will recognize Matt Prokop from Hannah Montana, but British-born Jemma McKenzie-Brown is a little harder to place (her acting creds include work on BBC). Justin Martin, the third addition to the cast, was seen in ABC's A Raisin in the Sun.
Director Kenny Ortega says the three newbies will bring a lot of "musical fun" to the film, claiming that Jemma offers impressive singing and dancing. Ortega boasted of Matt's comedy skills and Justin's "presence and charisma." The movie will hit the big screen in October, with filming set to being in Utah within the next few weeks.
Read More

|
TV Guide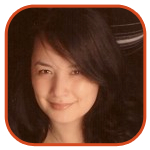 Posted by Veronica Santiago Categories: Disney, Adaptation, Family, Music, Comedy, Upcoming Releases,
Now that Miley Cyrus has become a solidified box office success, the execs at Disney can move on to Phase #15 of Montana World Domination.
Months after announcing a big-screen version of High School Musical, the Mouse bigwigs have decided to adapt another one of their shows. Starting this April, production on a Hannah Montana movie (not a concert tour) will begin. (Musical starts its filming in March.)
While casting for the pic has not yet been announced, Miley's father will also be along for the ride. (How Billy Ray went from Mulholland Drive to this, I don't know.)
Based on what is being reported, we should be expecting cameos galore. Can we say Spice World?
Read More

|
TV Guide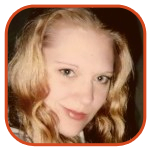 Posted by K.C. Morgan Categories: Disney, Music, Musicals, Casting, Celeb News, Celebrity Gossip, Upcoming Releases,
With some stars, it's all over once Disney gets their hooks into you. Just take a look at Tim Allen, who once had a highly promising comedy career. But High School Musical star Vanessa Hudgens won't fall victim to the teen trap - at least, not yet. The songbird is slated to star in Will, a movie about two very different high school students who form a bond because of a shared love of music.
Wait a minute. That sounds a little familiar…isn't that the exact plot of the High School Musical movies? Maybe Hudgens isn't breaking out of her teen queen role after all. In this version, Hudgens plays the popular girl (Sam) who falls for the school outcast. Together with others who don't quite fit in, they form a rock band.
Shooting for the flick is slated to begin in February, and I'm already bored with the whole project.
Read More

|
Hollywood Reporter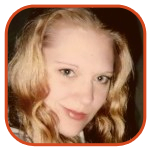 Posted by K.C. Morgan Categories: Action, Adventure, Drama, Family, Musicals, Period, Science Fiction, Comedy,
What's hot this Halloween? Hollywood is always hot, and this year the costume ideas are churning right out of LA. Will you have the popular look this October 31st?
Britney is in…at least, she's in if you're trying to make her look bad. This Halloween, plenty of men are dressing drag and letting beer bellies hang. The look? Britney Spears, a la the VMAs. The costume? Extremely skimpy – so don't wear it unless you plan to stay indoors.
Little boys are gearing up as mini Transformers and suiting up in the black Spidey costume, so be prepared to meet pint-sized heroes at the door this year. Pirates of the Caribbean outfits are still in; it's the Halloween look that just won't go away (like the movies).
Spartans sporting the 300 look will be appearing at parties this year, as will the more comedic look of Will Ferrell's Ricky Bobby. Though the movie is old (over a year, now), the look is not – elaborate and over-the-top Marie Antoinette costumes are all the rage for those who want to go all out.
TV is getting attention from Halloween revelers as well. This year, Ugly Betty kits and High School Musical-esque outfits are flying off novelty shelves.
Read More

| LA Times

© Gear Live Media, LLC. 2007 – User-posted content, unless source is quoted, is licensed under a Creative Commons Public Domain License. Gear Live graphics, logos, designs, page headers, button icons, videos, articles, blogs, forums, scripts and other service names are the trademarks of Gear Live Inc.