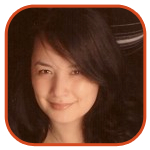 Posted by Veronica Santiago Categories: 20th Century Fox, FOCUS, Disney, Fox Searchlight, Paramount, Sony, Warner Bros, Action, Adaptation, Adventure, Animation, Drama, Family, Horror, Independent, Period, Romance, Sequels, Comedy, Books, Lists, New Releases,
Final numbers for the three-day weekend revealed what many had suspected: Cloverfield toppled New York and the competition. The strong numbers were a result of Paramount's smart marketing. In addition to the eerie trailers, the film debuted in January - usually a fairly quiet month for decent films. Cloverfield's $46 million take has already covered the movie's budget (estimated at around $25 million). That dollar amount also earned the Matt Reeves flick the title for best MLK and January opener ever.
Although 27 Dresses raked in $20 million less than the horror flick, Katherine Heigl had nothing to cry about. Thanks to more strategic marketing - this time by Fox - the film was able to take advantage of those looking for something less dark. Dresses was originally scheduled to debut last week but was repositioned so it could open during the busy weekend.
Unfortunately, female focus on the romantic comedy didn't help the female-filled Mad Money. The movie - co-starring Queen Latifah, Diane Keaton and Katie Holmes - cashed out in 8th place. This makes two disappointing debuts in a row for the Cruise Clan (the first being Tom's Lions for Lambs). Let us not forget that Katie opted to do this film instead of the Batman sequel for her post-Tom movie return. Come to think of it, maybe it was for the best. I could just hear Tom telling us now that if he had known Heath was doing drugs, he would have cured Ledger himself.
Click to continue reading Box Office Breakdown: Cloverfield Attacks the Charts
Read More

|
Yahoo! Movies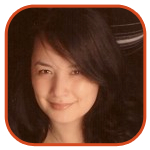 Posted by Veronica Santiago Categories: Paramount, Action, Drama, Horror, Thrillers, Filmmaking,
Tonight, I was really looking forward for my chance to see Cloverfield. Not only was I intrigued by the trailers, I was relieved to watch a movie that was only 1.5 hours long. A short run time basically guaranteed the action would start quickly. Unfortunately, the J.J. Abrams production ended up feeling like the longest 85 minutes of my life. (And that wasn't because it was necessarily a bad film.) It was also the most nauseating experience I had had in quite some time. (And that wasn't because it was a particularly gory film. In fact, it was fairly tame.) Cloverfield just happened to be the shakiest piece of film I can recall having to endure. Period.
Had this been any other movie, I might have walked out on it. The problem was that I wanted to sit through the whole thing. (I needed to see that bad-ass monster for myself.) If that meant averting my gaze through a third of the film, I figured that would still be better than completely leaving halfway through it. I refused to wimp out.
But if any of you out there have a problem with motion sickness, heed my advice: Take Your Dramamine! Envision the shaky home video your friend took at your wedding. Then imagine them running with the camera. Then extend that same piece of film (with no pauses) to movie-length. I like to think that I can stomach a lot, but this was The Blair Witch Project x 10. (Though when compared to the sickening feeling I felt on a casino boat once, this was about half as bad.)
Click to continue reading 'Cloverfield' Warning: Take Your Motion Sickness Pills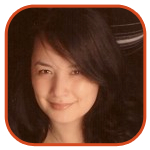 Posted by Veronica Santiago Categories: 20th Century Fox, Paramount, Weinstein Company, Documentary, Drama, Foreign, Foreign Language, Horror, Independent, Period, Political, Romance, Comedy, Thrillers, Lists, New Releases,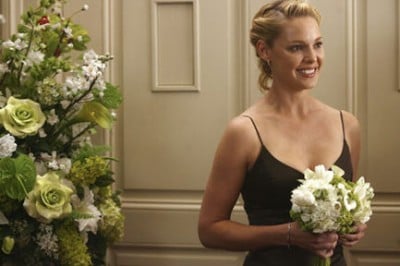 Here are some possible suggestions for your upcoming weekend:
27 Dresses (PG-13): starring Katherine Heigl, James Marsden, Malin Akerman (directed by Anne Fletcher)
Cloverfield (PG-13): starring Michael Stahl-David, Mike Vogel, Odette Yustman (directed by Matt Reeves)
Mad Money (PG-13): starring Diane Keaton, Queen Latifah, Katie Holmes (directed by Callie Khouri)
Click to continue reading In Theaters This Weekend (1/18)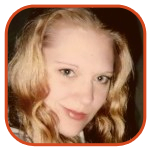 Posted by K.C. Morgan Categories: Paramount, Horror, Thrillers, Box Office, New Releases,
Scheduled to open January 18, the big-budget sci-fi thriller Cloverfield stands to make a box office killing. At least, that's the hope. The Paramount release doesn't have a lot of big-name stars, but teaser trailers have been running for months now and strong promotion generally creates ticket holders. Unique shooting techniques and hard-core action make Cloverfield compelling and serve to give viewers the feeling of being in the story - something that worked well for movies using similar techniques (like The Blair Witch Project).
The movie sets the stage by introducing all the characters while putting viewers right in the mix. One friend plans a journey to Japan to find his own identity and way in the world, as others make a tape for him so he can hold happy memories close. But Cloverfield is about no happy party - for soon enough, terror strikes. In this way, this film is very much like any other horror movie ever made.
What's different about Cloverfield? Lots of money, slick production, and in-your-face glimpses of the monster give this film a polished feel often lacking in other horror flicks. The movie strives for a natural, authentic feeling sure to keep viewers right on the edge. And the monster, it's said, is well worth the wait.
Read More

|
Hollywood Reporter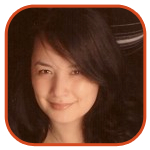 Posted by Veronica Santiago Categories: 20th Century Fox, Romance, Comedy, Upcoming Releases,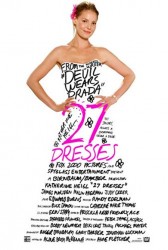 Even though its not even up for an award, 20th Century Fox has chosen to make a strategic move with 27 Dresses. The movie, starring Katherine Heigl, was originally scheduled to hit theaters on January 11. Now the romantic comedy's debut will be pushed back a week to January 18th.
Although a rescheduled date often indicates a less than quality product, Fox claims the change was actually a vote of confidence. Preview audiences have apparently been delighted with the test screenings. The execs are hoping the mid-January open will allow the film to take advantage of the MLK Jr. Holiday weekend. It would also serve as counterprogramming to the action-filled Cloverfield.
Read More

|
Hollywood Reporter

Posted by David Onda Categories: Paramount, Action, Adventure, Horror, Science Fiction, Thrillers, New Releases, Rumors, Trailers, Upcoming Releases,
It has been a fiery topic among entertainment blogs and movie sites for months, and now the J.J. Abrams project previously known only by it's release date - 1.18.08 - has finally got an official name: Cloverfield.
The Paramount film's first trailer debuted prior to this summer's smash-hit, Transformers, and has sparked speculation ever since. The rumors involved everything from the film's poster and title to its plot and mysterious city-ravaging "monster." And although many rumor mills figured out the film's title some time ago, the second 1.18.08 trailer, which debuts this weekend before Paramount's Beowulf, makes the sci-fi thriller's title official.
But with another two minutes of footage to scrutinize, I'm sure the fanboys will find no shortage of more things to ask questions about.
Read More

|
ComingSoon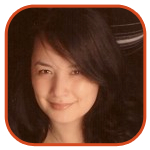 Posted by Veronica Santiago Categories: Paramount, Science Fiction, Thrillers, Trailers, Upcoming Releases,
For the millions of you who stepped out to see Transformers this past week—you probably walked away with one plaguing question: What was the name of the movie for that trailer I saw?
Despite having seen the production logos, for a moment I wasn't entirely sure I was watching a film teaser. It almost seemed like a cheap commercial. There were shots from a hand-held camera at some type of going-away party….flashes of lights in the sky….then building pieces (including the Statue of Liberty's head) hurtling around. Then nothing. About the only thing indicating that it was a movie was a mention of the release date. Then when I saw J.J. Abrams' name—it all seemed quite fitting.
Click to continue reading The Mysterious Trailer Preceding 'Transformers'
Read More

| Reuters

© Gear Live Media, LLC. 2007 – User-posted content, unless source is quoted, is licensed under a Creative Commons Public Domain License. Gear Live graphics, logos, designs, page headers, button icons, videos, articles, blogs, forums, scripts and other service names are the trademarks of Gear Live Inc.