As strange as the Golden Globes are (why are all the Best Supporting actors lumped into one category?), there are several reasons why that ceremony trumps the Oscars. In addition to the laid-back feel (an endless flow of alcohol helps), the ceremony annually gives ten movies a chance to shine. That's five more than the Academy Awards does! That is, until now
Beginning in 2010, the Academy Motion Picture Arts and Sciences will do something it hasn't done in nearly seven decades. At the 82nd Annual Academy Awards, ten nominees will all be lumped into one Best Picture category. (That's one less than the Globes.) The last time the category was that broad, Casablanca emerged as the winner. (That year was 1943.)
Low broadcast ratings (artsy projects in limited release tend to alienate viewers) and backlash from angry Dark Knight fans (a film can be #1 and be worthy too) were likely factors in the decision.
"Having 10 Best Picture nominees is going allow Academy voters to recognize and include some of the fantastic movies that often show up in the other Oscar categories but have been squeezed out of the race for the top prize," Academy president Sid Ganis said.
The 2010 Academy Awards airs Sunday, March 7, 2010 on ABC.
Read More

| Futon Critic

After a year away from live Oscars coverage, I'm thrilled to be back for the 2009 Academy Awards.
Even though Dark Knight's snub will probably keep a number of viewers away (how many can honestly say they've seen The Reader?), I'm eagerly anticipating several moments from this evening's broadcast.
Will Heath Ledger's family bring the house to tears? Is Mickey Rourke going to make the producers wince? Will the cameras pan to Brangelina after Jennifer Aniston's presentation? Are Vanessa Hudgens and Zac Efron really (really?) going to do a song and dance number?
To find out if this will be the year of the Slumdog or the underdog, stay tuned here for the live results!
Click to continue reading The 2009 Academy Awards: Live Commentary
Read More

| Oscars


Despite no major wins for The Curious Case of Benjamin Button at Jan. 11's Golden Globes, the film lead all entries at this morning's Academy Award nominations. The Brad Pitt feature will go into next month's ceremony with 13 opportunities to walk away with at least one statue. (Slumdog Millionaire will have 10 chances.)
Here are some of the noteworthy mentions from today's press conference:
Kate Winslet (The Reader) - a double-winner just a few weeks ago - only received one nomination this morning. Meryl Streep will only get one chance as well for her role in Doubt.
Although it wasn't represented at the Globes, Frozen River was recognized several times today.
Heath Ledger's nomination (on the anniversary of his death!) was expected; The Dark Knight's omission was a disappointment.
Four acting nods for Doubt didn't equate to an honor for the film.
Several pleasant announcements in the Best Actor/Supporting Actor categories: Richard Jenkins (The Visitor), Michael Shannon (Revolutionary Road) and Robert Downey Jr. (Tropic Thunder). Shannon got the only major nom for his picture.
Click to continue reading 2009 Academy Award Nominations
Read More

| Oscars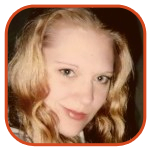 Posted by K.C. Morgan Categories: Romance, Celeb News, Celebrity Gossip, New Releases,
UPDATE: Several sources are now claiming that Phoenix's new rapping career is an elaborate hoax.
Joaquin Phoenix, who appeared in Signs and Ladder 49, among other films, is going to stop being an actor.
The brother to River Phoenix made the shocking announcement to the press Tuesday while promoting his new film Two Lovers. In the film, Phoenix, 34, plays opposite actress Gwyneth Paltrow. "I'm not doing films anymore," he told Extra during an interview. "This will be my last performance as an actor."
This is either a very surprising development in a highly celebrated film career, or one helluva way to promote a flick. Without going into detail, Phoenix said he will now be devoting his time to music. In what capacity remains unclear.
Phoenix has been nominated for the Academy Award twice, once for the leading role in Walk the Line and once for his supporting role in Gladiator.
Read More

| Yahoo News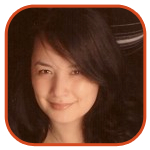 Posted by Veronica Santiago Categories: Fox Searchlight, Drama, Music, Romance,
Those of you who felt all warm inside when Marketa Irglova and Glen Hansard won their Oscars might just feel giddy about this news. Once - the small film Marketa and Glen received their Academy Award for - is now being turned into a Broadway musical.
John N. Hart Jr., Jeffrey Sine and Frederick Zollo,, the producers who smartly optioned the film before this year's awards ceremony, are aiming to bring the Once to the stage by 2010. It's their hope that Hansard and Irglova - along with the movie's director (John Carney) - will have also background roles in the production.
The stage version, which will most likely play in theaters with about 1,000 seats, is expected to feature songs from the movie including Oscar-winner "Falling Slowly." Other songs that didn't make the theatrical cut may be included as well.
Read More

|
Variety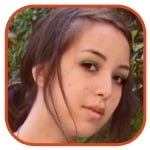 Posted by Robin Paulson Categories: Warner Bros, Action, Adaptation, Adventure, Classics, Mystery, Sequels, Thrillers, Awards, Box Office, Distribution,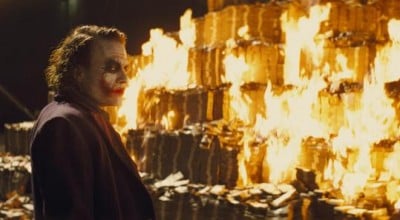 Warner Bros. now has plans to re-release Christopher Nolan's record-breaking Batman sequel this January.
While I initially heard the news of The Dark Knight's re-release plan, I was excited to see that it may have a second chance to break Titanic's record; however, I was met with disappointment to discover that their motives linked to more materialistic goal named Oscar.
January is the prime voting season for the Academy Awards, and those determined folks at Warner Bros. don't want anyone over there to forget about that impressive summer blockbuster of theirs.
Click to continue reading Dark Knight Set to Re-Release in January
Read More

|
The Hollywood Reporter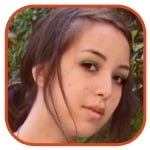 Posted by Robin Paulson Categories: Paramount, Action, Adventure, Drama, Noir, Thrillers, Box Office, Celebrity Gossip, Celebrity Controversy, Corporate Shakeups, Rumors,
While Fox and Warner Bros. are dealing with their battles, Paramount now has to deal with one of their own, thanks to a $10 million dollar lawsuit compliments of Tommy Lee Jones.
The veteran actor is seeking payment that he claims is rightfully owed to him for the services he provided for the 2007 Coen Brothers' hit, No Country For Old Men.
Although both Paramount and Jones declined to comment, the actor's publicist simply pointed to the lawsuit, which notes a contract N.M. Classics (a subsidiary of Paramount's) that promises Jones "significant box-office bonuses and 'back-end' compensation."
Click to continue reading Tommy Lee Jones Sues Paramount For $10 Million
Read More

|
San Antonio Express-News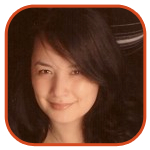 Posted by Veronica Santiago Categories: Obituaries,
Sydney Pollack, the award-winning director behind 1985's Out of Africa, died today at his California home. The 73-year-old, who was also a well-known producer and actor, had been suffering from cancer.
In addition to his work on Africa, Pollack will most likely be remembered for 1973's The Way We Were and 1982's Tootsie. In total, his projects have earned 48 Oscar nominations and two Academy Award wins for himself. He was last behind the camera in 2005 when he helmed Sketches of Frank Gehry and The Interpreter, starring Nicole Kidman and Sean Penn.
Sydney's skills, as mentioned, were often spotted on-screen as well. In addition to Tootsie, his mug was seen in Death Becomes Her, Eyes Wide Shut and Changing Lanes. His most recent appearances were made in last year's Michael Clayton and the romantic comedy Made of Honor (still in theaters).
Pollack - whose son died in a 1993 plane crash - is survived by his wife and two daughters.
Read More

|
Variety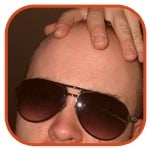 Posted by Johnny Mercedes Categories: Awards,

Listen up, you entertainment junkies. Once again, the real world has encroached upon our precious escapist media.
The Hollywood Reporter is (aptly) reporting that the Academy of Motion Picture Arts and Sciences will shirk tradition next year and announce its nominations a full two days later than usual. Since 2004, when the Oscars were moved from March to February, the nominations have been revealed on a Tuesday in the middle of January. However, the planned date conflicts with the upcoming Presidential Inauguration and has been rescheduled.
I personally applaud the Academy for having the foresight to avoid such a conflict of attention—some would likely have trouble deciding which to watch live and which to read in the following day's paper. One can only imagine, though, a future in which a newly sworn-in president, filled with pride and hope for the future, would turn to his or her constituents and say: "And now, the nominees for best actor."
Come on, think of the ratings!
Click to continue reading Presidential Inauguration to Delay Oscar Noms
Read More

|
Hollywood Reporter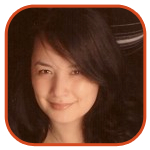 Posted by Veronica Santiago Categories: Awards, Celeb News,
Last night's Best Actor categories were as predictable as the Best Actress races were surprising. Yesterday's ceremony was also as disappointing as it was routine.
For months now, we'd been hearing about several plans being orchestrated for the Academy Awards. If the writers' strike was still in effect, the producers swore the telecast would continue with packages that celebrated Oscar's 80-year history. Interestingly enough, even with the scribes back at work, the show was still horribly written and crammed with unnecessary fillers. (Even I could have penned 'the always Fantastic…Jessica Alba'.)
As it was, the winners appeared to have been given less time last night to accept their awards than ever. (Which may or may not have been a good thing.) But did Javier Bardem really need to rush his lovely speech to his mother? Did the organizers have to reshow the previous awards presentations? Did the AMPAS President really need to waste time explaining how the selection process is done??
Click to continue reading Memorable Moments from the Unmemorable Academy Awards
Read More

|
Academy of Motion Picture Arts and Sciences
© Gear Live Media, LLC. 2007 – User-posted content, unless source is quoted, is licensed under a Creative Commons Public Domain License. Gear Live graphics, logos, designs, page headers, button icons, videos, articles, blogs, forums, scripts and other service names are the trademarks of Gear Live Inc.