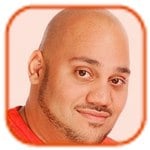 Posted by Andru Edwards Categories: FOCUS, Adaptation, Drama, Romance, Trailers, Upcoming Releases, Videos,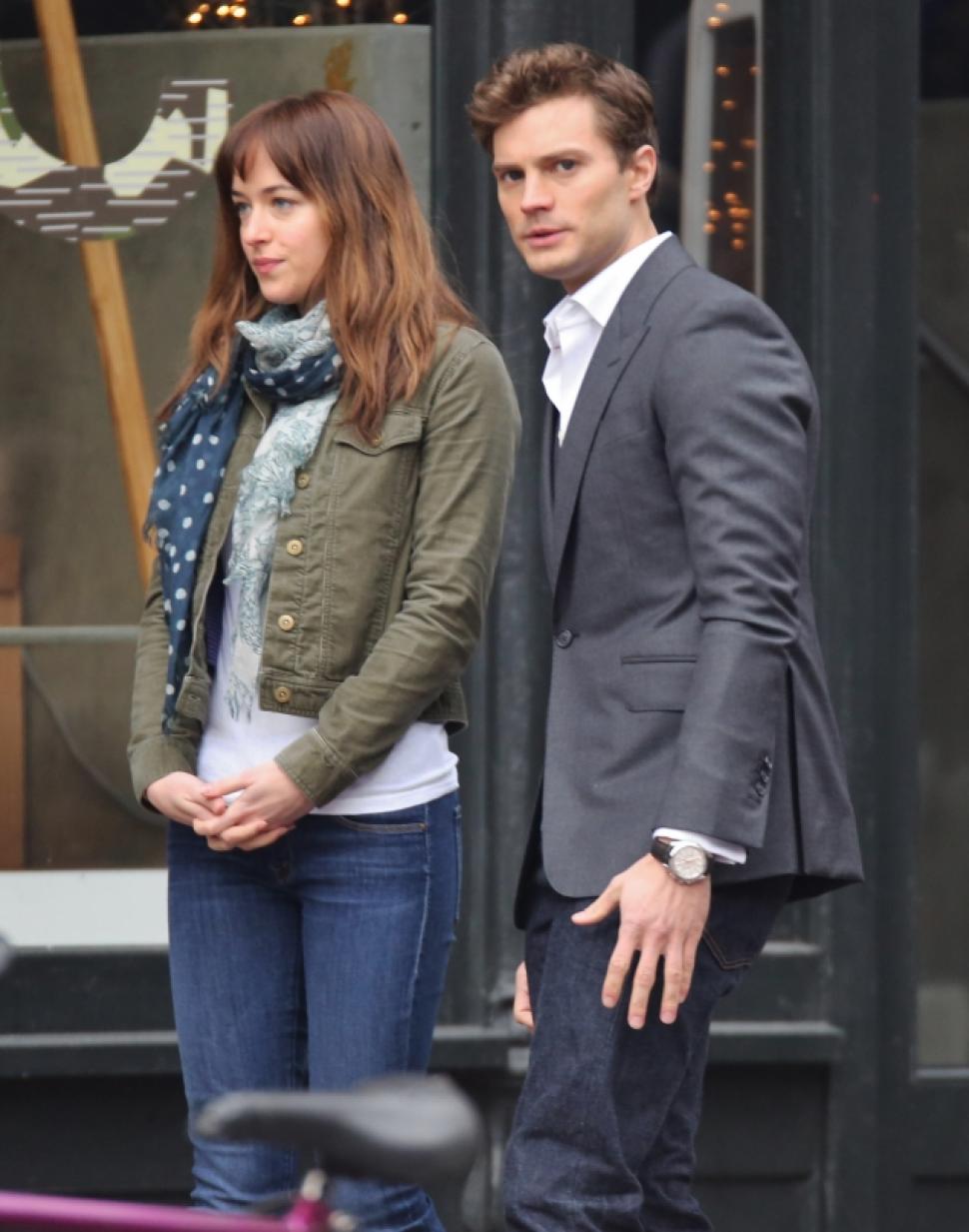 Boots says Beyonce's "Crazy In Love" was the perfect fit for the 50 Shades Of Grey trailer.
The producer - who created the trailer's soundtrack (seen after the jump) - chose to rework the singer's hi-tempo anthem into a slower, more sultry tune and says it was the best choice for the S&M movie.
"It just fits. I like to think of myself as more than just a producer. I look at what we did for the trailer and this version of the song is, very much in my opinion, a score. It was something that I consciously scored. Whenever it comes to the stuff that Bey and I do, I'll never speak for her, but I think that she killed it. She just absolutely killed it. The acapellas that she did gives me chills, so it's really dope," he said.
Boots also believes Beyonce's song is the perfect accompaniment to the raunchy movie which tells the story of how virginal Anastasia Steele falls for bondage-loving billionaire Christian Grey: "I think falling in love can make you do crazy s**t. That was the spirit of the original song in the first place, we flipped it and it kind of became a whole thing. This is the first time I've ever worked on a trailer."
Click to continue reading "Crazy In Love" Was the "Perfect Fit" for '50 Shades' Trailer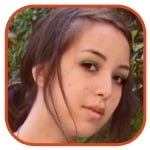 Posted by Robin Paulson Categories: FOCUS, Adaptation, Drama, Romance, Casting, Celeb News, Upcoming Releases,
Director Sam Taylor-Wood has revealed that her husband, Kick-Ass star Aaron Johnson-Wood, will be making an apperance in Fifty Shades of Grey.
When asked at a recent Godzilla premiere about whether or not she was able to fit Johnson-Wood into the much-anticipated film - which is currently in post-production - the 47-year-old hesistated a moment before answering, "Actually, I have."
Taylor-Wood (unfortunately!) didn't divulge anything aside from admitting that the 23-year-old - to whom she's been married for 2 years now - will have a role in the film adaptation of the best-selling novel. Fans will have to wait to see just which role she gave him!
The film, which stars Jamie Dornan as Christian Grey and Dakota Johnson as Anastasia Steele, is slated to be released around Valentine's Day next year.
Read More

| The Daily Mail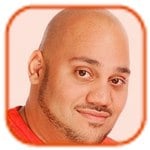 Posted by Andru Edwards Categories: FOCUS, Adaptation, Drama, Romance, Celeb News, Filmmaking, Upcoming Releases,
Jamie Dornan changed the way he walks while filming Fifty Shades of Grey.
The Northern Irish actor decided to improve his strut after a dancing instructor on the set informed he looked awkward and was "quite bouncy," and applies his new heel-to-toe technique every day.
"So basically, I've always had a complex with the way I walk. I've not always been told I've got a bad walk, but someone's always commented on my walk. It's always been a bit like, 'alright. That's how you walk?'" the 31-year-old former model said.
The actor, who welcomed his first child, a baby girl, with wife Amelia Warner in December, made the discovering while taking dancing classes before shooting a scene for the film, during which his character Christian Grey twirls Anastasia Steele, played by Dakota Johnson, around the dance floor:
Click to continue reading Jamie Dornan's Christian Grey Walk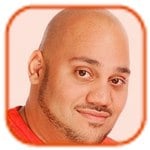 Posted by Andru Edwards Categories: FOCUS, Adaptation, Romance, Celeb News, Filmmaking, Upcoming Releases,
Dakota Johnson has "no shame."
The 24-year-old actress is to portray Anasasia Steele opposite Jamie Dornan as Christian Grey in the big-screen adaptation of E. L. James' Fifty Shades of Grey trilogy and she insists he has no concerns about shooting any of the raunchy scenes: "I don't have any problem doing anything. The secret is I have no shame."
And Dakota insists she was more interested in the "emotional" aspects of the story than any of the sexy scenes. When asked what intrigued her about the books, she told the new issue of America's Elle magazine, "Reading the book, I found myself more interested in the ways they were breaking each other down emotionally than the sex scenes. I think there's a part of a woman that wants to be the thing that breaks a man down."
The actress is the daughter of actor Don Johnson and his ex-wife Melanie Griffith and she claimed she used to get "picked on" for having famous parents by people who didn't even know her: "I think people, especially the press, like to pick on children of famous people and I think that's f***ing awful. Things get made up. It's so, so sad. And there's absolutely nothing you can do about it as a 16 year old. You're like....Why? What did I do?"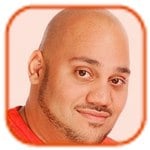 Posted by Andru Edwards Categories: FOCUS, Adaptation, Romance, Casting, Celeb News, Upcoming Releases,
Rita Ora's part in 50 Shades of Grey will be "shocking."
The "R.I.P." singer has her first big-screen speaking part as lead character Christian Grey's sister, Mia, in the hotly anticipated erotic thriller, and promises audiences they will be surprised by the content of the movie. "It's gonna be the biggest and most amazing shock ever," she told MTV.
Rita has previously had acting roles in 2004 independent film Spivs and a small part in Fast and Furious 6, but this is the first time she is to appear in a major production with a full role, and admits she was nervous: "I was nervous because it was the first time I ever did a movie with words. But it was so nice. The director, Sam Taylor Johnson, she was incredible, so it was all love."
Rita beat Rihanna to claim the part in Fast and Furious 6 which could be one of the reasons the "Bottom's Up" singer reportedly snubbed her at various Grammy Awards parties over the weekend but spoke to her boyfriend, Calvin Harris. "Rihanna deliberately kept her distance. She talked with Calvin at length but didn't acknowledge Rita. It was awkward because they have the same management team and move in exactly the same circles. Rihanna's never been much of a fan of Rita because her style is so similar and they compete over songs," a source said.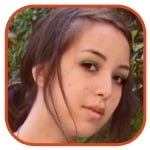 Posted by Robin Paulson Categories: Columbia Pictures, FOCUS, IFC Films, Lionsgate, Action, Adaptation, Documentary, Drama, Romance, Science Fiction, Sequels, Comedy, Celeb News, Celebrity Gossip, Distribution, Filmmaking, New Releases, Trailers, Upcoming Releases,
+ Ocean's Eleven director Steven Soderbergh is set to make his debut as a theater director for an off-Broadway play starring Chloe Moretz. Titled The Library, the play - which was penned by Side Effects writer Scott Z. Burns - centers on the subject of gun violence.
+ Staying true to his previous Twitter announcement about retiring, Shia LaBeouf has now exclaimed on the social networking site that he's no longer famous.
+ The upcoming Roger Ebert documentary, Life Itself, is set to debut at Sundance this Sunday.
+ Filming Fifty Shades of Grey continues in Vancouver as new photos of Dakota Johnson and Jamie Dornan on set have been released.
+ You might hate her on American Horror Story, but the new trailer for Adult World might make you fall for Emma Roberts, who plays an aspiring poet trying to "cut the umbilical cord" by getting a job at an adult bookstore.
Click to continue reading Cinecast: Soderbergh to Direct a Play, Shia Isn't Famous, Ebert Doc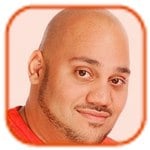 Posted by Andru Edwards Categories: FOCUS, Adaptation, Drama, Romance, Filmmaking, Upcoming Releases,
Mark Wahlberg was ''blown out'' of getting the Fifty Shades of Grey movie rights because it was too expensive.
The Ted actor was in talks to acquire E.L. James' best-selling trilogy for his production company, but a "bidding war" meant he lost out to Universal Pictures and Focus Features. "We had the early beat on it [the book] and we were close to getting it but it didn't happen. We were in contact through our agency with the writer. Then she got another agent and they realized what a valuable property it was, created a bidding war and it just blew us out of it," he explained on The Tonight Show with Jay Leno last night.
Though he is disappointed to have lost out on the series, Mark, 42, is "really excited" about another project he has in the pipeline - a movie version of Entourage, the comedy-drama series which starred Adrian Grenier and ran for eight seasons until 2011: "I'd been clawing and scratching and trying to convince everyone to do it and we finally agreed that it is the best thing. I'm really excited that the guys are coming back, I know fans have really missed the show, so to get those guys back, doing what they do, will be great for the fans."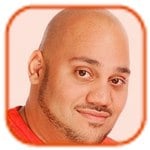 Posted by Andru Edwards Categories: Universal, Adaptation, Drama, Romance, Casting, Celebrity Gossip, Upcoming Releases,
Dakota Johnson burst into tears when she was told she had the role in Fifty Shades of Grey.
The actress, who has been cast as Anastasia Steele in the adaptation of E.L. James' erotic novel, said she was thinking about sex the moment she was offered the life-changing part.
"The phone rang and I remember looking out of this apartment to an apartment across the street. And I was looking at all of these people in their windows. And I thought, 'How funny would it be if I were watching people having sex right now?' They [management] said 'You got the offer' and I couldn't speak. I was just so relieved. I was crying and crying. Water was literally squirting out of my eyes because I had been so stressed out. And there's this giant Doberman Pincher laying on the bed next to me. And he just slowly fell asleep. It was so special and [this dog] didn't give a f*** about me and what I was going through."
Click to continue reading Dakota Johnson: I Burst Into Tears When I Won 'Fifty Shades' Role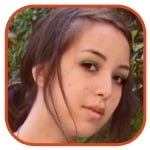 Posted by Robin Paulson Categories: Universal, Adaptation, Drama, Romance, Upcoming Releases,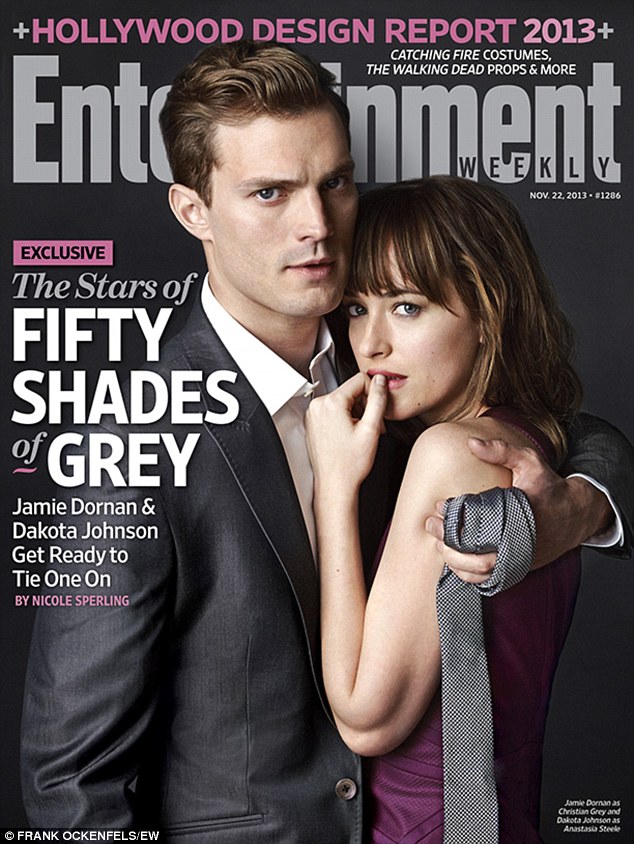 Does Jamie Dornan get into character faster than you can say, "Tie me up," or what?
Less than a month has passed by since Dornan was cast as Charlie Hunnam's replacement for the role of Christian Grey in the film adaptation of Fifty Shades of Grey, and Entertainment Weekly is already showcasing him and co-star Dakota Johnson in character (as if the film even needs that much promotional work ahead of its release!).
Dornan is seen giving one of the most intense, sexual stares probably to ever grace an entertainment magazine while Johnson - in her recently darkened locks - looks unsurprisingly innocent, wide-eyed, and Lolita-like. The infamous silver tie featured on the cover of the book also makes an appearance, tied tightly around Dornan's fist.
Despite the apparent rush to begin promotional work for the film, fans will have to wait until February of 2015 to see it hit theaters. Talk about torture!
Read More

| Entertainment Weekly via Daily Mail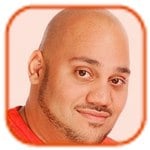 Posted by Andru Edwards Categories: Universal, Adaptation, Romance, Casting, Celebrity Gossip, Rumors, Upcoming Releases,
Robert Pattinson has been asking his ex-girlfriend Kristen Stewart for career advice.
The actor is still in regular contact with Kristen, despite splitting from his Twilight co-star earlier this year because he was unable to get over her fling with married director Rupert Sanders. Rob, 27, even asked the Snow White and the Huntsman star whether he should take on the role of Christian Grey in the upcoming adaptation of Fifty Shades of Grey.
After being approached by the production company, he asked for advice from the 23-year-old starlet and she told him she thought it would be a "disaster." A source told Yahoo! omg!, "Kristen told him Fifty Shades would be a disaster for him. He's haunted by Twilight and being too identified with that role, taking Fifty Shades... would mean a worse label for the rest of his career. Kristen told him that, creatively, he shouldn't do it, but if it's about fame and money, he should. She told him he had to make the choice between the two, but warned that it would stick with him."
Click to continue reading Robert Pattinson Gets Career Tips from Kristen Stewart
© Gear Live Media, LLC. 2007 – User-posted content, unless source is quoted, is licensed under a Creative Commons Public Domain License. Gear Live graphics, logos, designs, page headers, button icons, videos, articles, blogs, forums, scripts and other service names are the trademarks of Gear Live Inc.