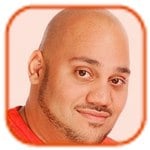 Posted by Andru Edwards Categories: Lionsgate, Action, Adaptation, Science Fiction, Thrillers, Celebrity Gossip, New Releases, Technology,
Simon Pegg is not a fan of 3D. The Shaun of the Dead star doesn't like to see movies with computer imagery as he feels like it is an "intrusion."
"I'm not a fan of 3D, it generally feels like an intrusion," he said.
However, Simon has quite eclectic taste in films and enjoys everything from comedy to zombie classics.
"The last thing I saw was 21 Jump Street, which was very funny. And I was delighted to see The Artist do so well. My all time favorite films include George A. Romero's zombie classics which have been a huge influence and Young Frankenstein which I first watched on 16mm film. I had dinner with Mel Brooks recently and he said he enjoyed Shaun of the Dead, which was a delight."
Simon is also secretly a fan of The Hunger Games: "I'll confess to currently reading The Hunger Games to see what the fuss is about. I've enjoyed it, actually. I think people assume it's going to be like Twilight, which is like reading the diary of a teenage girl - but it's pretty compelling."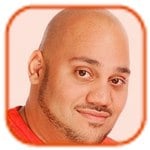 Posted by Andru Edwards Categories: Music, Celeb News, Upcoming Releases,
Katy Perry's 3-D movie will be released this summer.
The "California Gurls" singer is following in the footsteps of Michael Jackson and Justin Bieber by releasing a concert movie, which will be entitled Katy Perry: Part of Me.
"READY FOR HUGE NEWS?! FINALLY, my MOVIE is coming out with Paramount this summer! It's called ''KATY PERRY: PART OF ME'' Presented In 3D!(sic)" she wrote on Twitter.
Producers Dan Cutforth and Jane Lipsitz are in negotiations to direct the project, which will feature footage from Katy both on and off stage. Their production company Magical Elves have previously worked on Project Runway and created Top Chef.
(FYI - You can also follow FilmCrunch on Twitter.)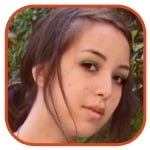 Posted by Robin Paulson Categories: 20th Century Fox, Buena Vista, Disney, Sony, Action, Adventure, Drama, Family, Romance, Science Fiction, Sequels, Comedy, Thrillers, Box Office,
Well, it looks like the guys had to restore their movie-going masculinity this weekend for taking their women to see The Vow before Valentine's Day: action thriller Safe House has taken the number one spot with $23.8 million from the romantic drama, which came close with $23.1 million.
Nicolas Cage's return as the dark, motorcycle-loving superhero in Ghost Rider: Spirit of Vengeance took the number three spot in its debut with $22.1 million. Dropping down one more spot from last week, Journey 2: The Mysterious Island took #4 with $19.9 million, and the action-packed romantic comedy This Means War rounded out the top 5 in its first week with $17.4 million.
Click to continue reading Safe House Overthrows The Vow
Read More

| Box Office Mojo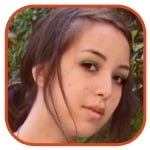 Posted by Robin Paulson Categories: Buena Vista, Disney, Paramount, Warner Bros, Weinstein Company, Action, Adaptation, Adventure, Animation, Classics, Drama, Family, Horror, Period, Political, Science Fiction, Sequels, Thrillers, Box Office, New Releases,
Vampire films are still proving to be winning box office material, as Underworld Awakening raked in $25.3 million this past weekend, bumping Kate Beckinsale's other film, Contraband, from its number 1 spot.
Not too far behind was the Cuba Gooding, Jr. and Terrence Howard WWII film, Red Tails, which debuted at number 2 for $18.7 million. Last week's top film, Contraband, was bumped down to number 3 with $12 million while Extremely Loud & Incredibly Close jumped from 36th last week to the number 4 spot -- thanks to the addition of more than 2,000 screens. Lastly, the 3D version of Beauty and the Beast, which came in second last week, secured the number 5 spot with $8.8 million.
Click to continue reading Box Office Breakdown: Underworld Takes Over Box Office
Read More

| Box Office Mojo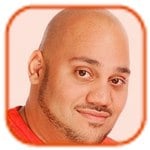 Posted by Andru Edwards Categories: Disney, Action, Adaptation, Science Fiction, Sequels, Thrillers, Celeb News, Technology, Upcoming Releases,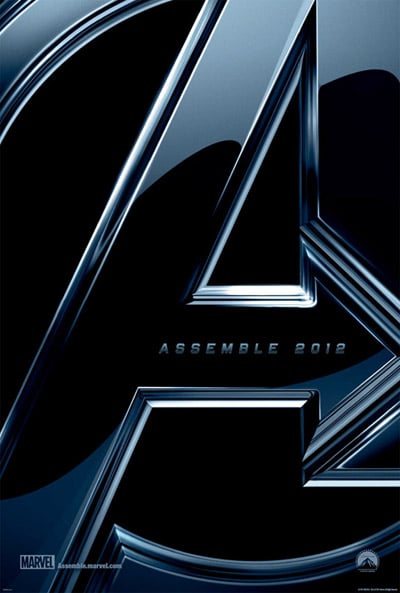 The Avengers will be released in 3-D. The Marvel movie - starring a huge cast including Robert Downey Jr, Chris Evans, Scarlett Johansson and Chris Hemsworth - is now to be released in the special format alongside a 2-D version.
In the same release, Disney also confirmed another as-yet-untitled film has been moved from a release date of June 2014 to April 2014, with many speculating it may be the follow-up to Captain America: The First Avenger.
Joss Whedon has directed The Avengers, and Disney's distribution chief Dave Hollis has predicted it will be huge upon its release in 2012: "I don't know who doesn't know about The Avengers at this point. It will be an absolute phenomenon."
Jeremy Renner - who stars as Hawkeye in the movie - previously joked he had no idea how the final movie would look after it had been edited: "Someone's in the air, flying around. I'm on the ground, shooting a bow and arrow. There are a lot of things happening. I have no idea what that movie looks like. Zero idea. Most of the time, I have a good idea of how it's going to turn out because I've seen so much of it, but I have no idea. I feel like I might be an extra in it. I'm not sure."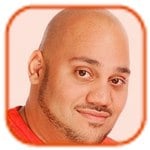 Posted by Andru Edwards Categories: Paramount, Action, Adventure, Classics, Science Fiction, Sequels, Thrillers, Filmmaking, Scripts, Technology, Upcoming Releases,
J.J. Abrams believes it will be his fault if Star Trek 2 is not a success. The director - who returns to the sci-fi franchise for the follow-up to the hugely successful 2009 film - admits the script by Damon Lindelof, Robert Orci and Alex Kurtzman is "amazing" and it is up to him to make it into a decent movie.
"It's a little early to be talking about Star Trek, but I will say that they wrote, the three writers Damon, Bob and Alex, they wrote the most amazing script and I'm thrilled to get a chance to direct it. It's totally mine to screw up, so if you don't like it, it's completely on me. Our sets are almost done, so we're going to go back and start shooting next month."
He also revealed the movie will not be shot with special 3-D cameras but instead converted in post-production. "We're shooting on film, 2-D, and then we'll do a good high-end conversion like the Harry Potter movie and all that. Luckily, with our release date now we have the months needed to do it right because if you rush it, it never looks good."
Chris Pine, Zachary Quinto and Zoe Saldana are all returning to the film, which is set for release in 2013.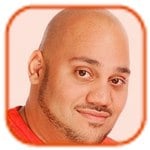 Posted by Andru Edwards Categories: Universal, Adaptation, Classics, Drama, Musicals, Period, Filmmaking, Technology, Upcoming Releases,
Les Miserables will be shot in 2-D so viewers don't "physically struggle."
Director Tom Hooper - who won an Oscar for his work on The King's Speech - was "tempted" to use 3-D technology in the forthcoming blockbuster but decided against it because he wanted to make a film that would "connect with everyone."
"I can definitely announce it's good old-fashioned 2-D. I did test 3-D and I was very tempted - I think it is a very interesting new form. One of the things I'm most proud of with The King's Speech is how it managed to connect with everyone, whether you're eight or 80 years old. So I slightly worry with 3-D that some people will physically struggle with it. If you have a certain type of eyesight it can be more demanding than watching a normal movie. With a two-and-a-half hour film, I didn't want to make something that anyone might think 'That's not for me, because I don't like the medium.'"
Click to continue reading Les Miserables to Be 2-D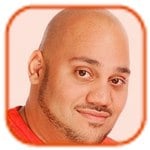 Posted by Andru Edwards Categories: Action, Thrillers, Celeb News, Celebrity Gossip, Filmmaking, Technology,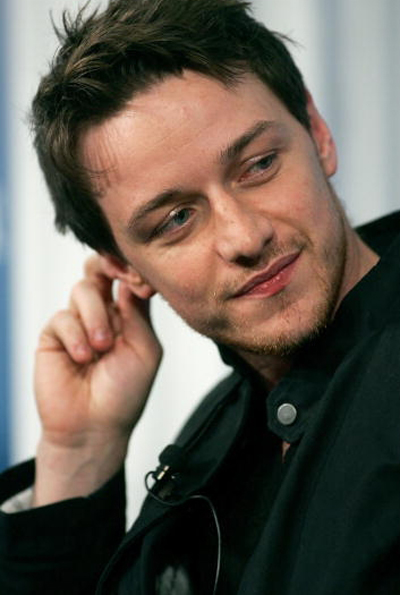 X-Men: First Class star James McAvoy thinks that 3D movies are a "waste of money."
The actor - who plays Professor X in the movie prequel - believes the technology is simply an excuse to get more money out of the cinema going public for a product that is not significantly better than normal films
"I think it's good thing X-Men is not 3D. In fact, thank God this movie is not in 3D. 3D is just an excuse to charge you an extra 10 bucks at the theater. And then in the end it's not 3D at all, it's just a waste of money. The idea of things coming out of the screen and making you jump out your seat are done very well but I think it's a waste of time and money and I wouldn't pay for a ticket to go to one of those films."
James cites the widely panned Clash of the Titans as an example of how not to do 3D movies, slamming the decision to add in the special effects in just a few weeks after production. "I maintain you can't do a good conversion of a two-hour movie with high quality in a few weeks like they tried to do with Clash of the Titans. I don't mean to throw that movie under the bus because my buddy Sam [Worthington] is in it, but I think everybody realized that this was a point at which people had gone too far."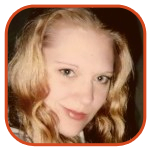 Posted by K.C. Morgan Categories: Disney, Animation, Family, Upcoming Releases,
Will baby animated lions look even more precious in 3D? Disney thinks so. The mega-corporation announced at the beginning of the year that new 3D Blu-rays of their biggest hits (Beauty and the Beast, The Nightmare Before Christmas and The Lion King) would be released. Now, they've upped the ante: they're brining at least one animated favorite back to the theaters, too.
First up, The Lion King (so dig out your old "hakuna matata" T-shirt). It'll come back to theaters, in full 3D, in September. If it makes any money at all, you can expect that Disney will trot out the entire vault.
Read More

| Entertainment News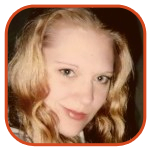 Posted by K.C. Morgan Categories: Adaptation, Drama, Period, Casting, Celebrity Gossip, Technology, Upcoming Releases,
Now it's just getting ridiculous.
The oft-adapted F. Scott Fitzgerald book The Great Gatsby is coming back to the big screen . . . and Leonardo DiCaprio is going to be in 3D.
The new film, which co-stars Tobey Maguire and Carey Mulligan (she reportedly beat out Blake Lively, Scarlett Johansson and Keira Knightley for the role of Daisy Buchanan), is one of many in a long line of adaptations.
The Great Gatsby was formerly a movie in 1926, 1949, 1974, 2000 and 2002 (if you want to count the loosely-adapted G). Set in the early 1920s, the story revolves around recent Yale graduate Nick Carraway (Maguire), who becomes the next-door-neighbor to the very wealthy Jay Gatsby (DiCaprio).
And, it's going to be in 3D. The 3D treatment is fine for your effects-driven action films and kid-friendly comedies, but a dramatic period piece based on famous literature? We're trying hard to reserve judgment -- after all, Leo DiCaprio is in the lead.
Read More

| CNN

© Gear Live Media, LLC. 2007 – User-posted content, unless source is quoted, is licensed under a Creative Commons Public Domain License. Gear Live graphics, logos, designs, page headers, button icons, videos, articles, blogs, forums, scripts and other service names are the trademarks of Gear Live Inc.