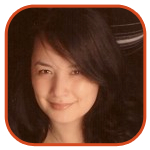 Posted by Veronica Santiago Categories: Disney, Touchstone, Warner Bros, Action, Adventure, Animation, Drama, Family, Period, Science Fiction, Sequels, Comedy, Filmmaking, Rumors, Scripts, Upcoming Releases,
Wild Hogs: The ride has just come to an end for John Travolta, Tim Allen, Martin Lawrence and William H. Macy. Wild Hogs 2: Bachelor Ride, a sequel to the 2007 comedy, has just been scrapped by Disney. Although it's unclear why the Touchstone project was pulled, the film is just one of several canned since Rich Ross became the new studio chief.
Click to continue reading Sequel News: Wild Hogs, Happy Feet and More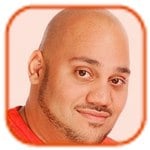 Posted by Andru Edwards Categories: Celeb News, Celebrity Gossip,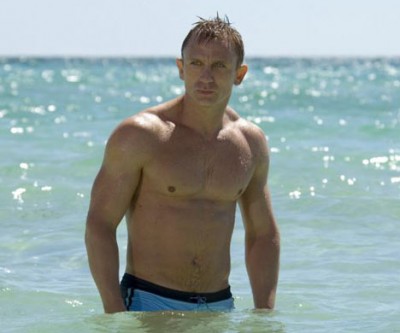 Daniel Craig has been voted Hollywood's Hottest Torso.
The 41-year-old actor topped a Lovefilm.com poll for the scene in Casino Royale where James Bond emerges from the ocean wearing a pair of tiny blue swimming shorts. He won 34% of the vote, while Gerard Butler came second with 21% for his shirtless scenes as Spartan king Leonidas in 300. Brad Pitt's sculpted chest and abdomen in Troy secured third place with 13% of the vote.
Sacha Baron Cohen came an unlikely fourth for his "mankini" scene in Borat, followed by Sean Connery in 1965 Bond adventure Thunderball and Leonardo DiCaprio in The Beach.
Click to continue reading Daniel Craig Praised for His Torso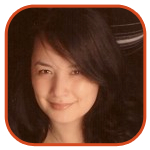 Posted by Veronica Santiago Categories: Warner Bros, Action, Adaptation, Adventure, Horror, Period, Sequels, Comedy, Rumors, Scripts, Upcoming Releases,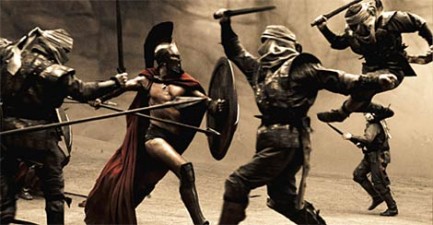 300: It appears progress has finally been made on a possible 300 follow-up. Frank Miller has already completed a draft of the next graphic novel which may or may not be adapted. At this time, no director or screenwriter have even been attached to the project. It's also not known whether the storyline would serve as a prequel or a sequel. (Since death played heavily in the first.) The 2007 feature earned $107 million domestically.
Click to continue reading Sequel News: 300, Scream and More
Read More

| Risky Biz Blog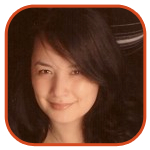 Posted by Veronica Santiago Categories: Magnolia, Paramount, Sony, Universal, Warner Bros, Action, Adaptation, Adventure, Animation, Drama, Family, Foreign, Comedy, Home Entertainment,
Here are some of the DVD and Blu-ray options available this Tuesday:
300: The Complete Experience: Blu-ray
Coraline: DVD, Blu-ray
Echelon Conspiracy: DVD, Blu-ray
The Great Buck Howard: DVD, Blu-ray
I Now Pronounce You Chuck and Larry: Blu-ray
Made in U.S.A.: DVD
Midnight Express: Blu-ray
Sherman's Way: DVD
Visioneers: DVD
Watchmen: DVD, Blu-ray
Click here to see the TV-on-DVD options for this week.
Read More

| Amazon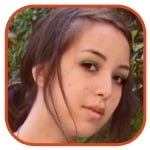 Posted by Robin Paulson Categories: Paramount, Warner Bros, Action, Adaptation, Adventure, Classics, Horror, Noir, Political, Romance, Science Fiction, Thrillers, Distribution, Filmmaking, Rumors, Trailers, Upcoming Releases,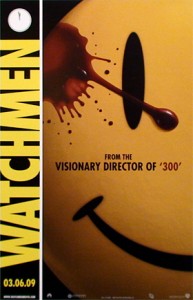 Continuing to update you on everything Watchmen related, we've got the news from San Diego this past weekend.
Absolutely everyone and their mother were talking about Watchmen after Comic-Con, drooling over the eight new posters revealed, as well as an extended trailer.
One of the last shots of the trailer, that which depicts Mr. Manhattan (Billy Crudup) blowing up enemy soldiers, is more gore-happy detailed. The trailer also included quick shots of the Comedian's (Jeffrey Dean Morgan) scar origins as well as Laurie (Malin Akerman) unzipping her costume…
"People are starting to realize that superhero movies don't just exist as mindless entertainment. They talk about stuff that's serious," director Zack Snyder commented in reference to The Dark Knight. And that's exactly why we love you and Nolan, Mr. Snyder!
Click to continue reading Snyder Pleases Fans at Comic-Con With Additional Watchmen Footage
Read More

|
E! Online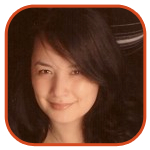 Posted by Veronica Santiago Categories: Warner Bros, Action, Adaptation, Adventure, Period, Scripts,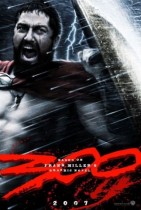 Death, schmeath. If a sequel needs to be made, Hollywood is willing to overlook a few technicalities.
Although most of the characters in the epic 300 were killed off, Legendary Pictures is going on with plans to produce a follow-up. How could that possibly happen? Good question. But that's Frank Miller's job to figure out. Miller, who wrote the original graphic novel the first movie was adapted from, could elect to craft a prequel to the 2007 smash.
Assuming he is pleased with the final concept, Zack Snyder does intend to helm the second installment. In the meantime, he still has to wrap production on Watchmen. No target date for the next 300 saga has yet been announced.
Read More

|
Variety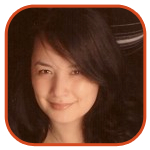 Posted by Veronica Santiago Categories: Picturehouse, FOCUS, Fox Searchlight, Miramax, Lionsgate, Picturehouse, Universal, Warner Bros, Weinstein Company, Action, Adaptation, Adventure, Drama, Foreign, Foreign Language, Independent, Music, Musicals, Period, Romance, Science Fiction, Sequels, Comedy, Thrillers, Awards, Lists,
Thanks to an interim waiver granted by the WGA, the 14th Annual SAG Awards telecast will air as scheduled on Sunday, January 27. Since plans for the Golden Globes and the Academy Awards are still up in the air, this could be TNT's most viewed awards show in quite some time.
This year's film nominees are:
OUTSTANDING LEADING MALE PERFORMANCE
George Clooney, Michael Clayton
Daniel Day-Lewis, There Will Be Blood
Ryan Gosling, Lars And The Real Girl
Emile Hirsch, Into The Wild
Viggo Mortensen, Eastern Promises
OUTSTANDING LEADING FEMALE PERFORMANCE
Cate Blanchett, Elizabeth: The Golden Age
Julie Christie, Away From Her
Marion Cotillard, La Vie En Rose
Angelina Jolie, A Mighty Heart
Ellen Page, Juno
Click to continue reading 2008 Screen Actors Guild Award Nominations (Film)
Read More

|
Screen Actors Guild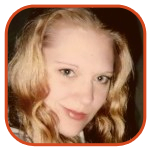 Posted by K.C. Morgan Categories: Action, Adventure, Drama, Family, Musicals, Period, Science Fiction, Comedy,
What's hot this Halloween? Hollywood is always hot, and this year the costume ideas are churning right out of LA. Will you have the popular look this October 31st?
Britney is in…at least, she's in if you're trying to make her look bad. This Halloween, plenty of men are dressing drag and letting beer bellies hang. The look? Britney Spears, a la the VMAs. The costume? Extremely skimpy – so don't wear it unless you plan to stay indoors.
Little boys are gearing up as mini Transformers and suiting up in the black Spidey costume, so be prepared to meet pint-sized heroes at the door this year. Pirates of the Caribbean outfits are still in; it's the Halloween look that just won't go away (like the movies).
Spartans sporting the 300 look will be appearing at parties this year, as will the more comedic look of Will Ferrell's Ricky Bobby. Though the movie is old (over a year, now), the look is not – elaborate and over-the-top Marie Antoinette costumes are all the rage for those who want to go all out.
TV is getting attention from Halloween revelers as well. This year, Ugly Betty kits and High School Musical-esque outfits are flying off novelty shelves.
Read More

| LA Times

Call it a humorous example of life imitating art. HBO star Kevin Dillon has just landed a big screen role in National Lampoon's 301: The Legend of Awesomest Maximus Wallace Leonidas. The comedy will spoof a myriad of testosterone-laden movies including 300, Troy, Braveheart and Gladiator.
Fans of Entourage know that Dillon's character (struggling actor Johnny Chase) rose to fame in the short-lived series, 'Viking Quest'. (The tagline for the fake series being: "From the past… comes a warrior of the future.") Now in 301, Dillon will get to add his special twist to the Spartan general role.
I'm really hoping the producers of Entourage can somehow find a way to tie in Dillon's real life role into their show. The fans of Viking Quest would want them to do it for Johnny.
Read More

| Variety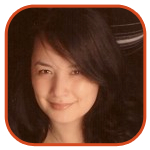 Posted by Veronica Santiago Categories: Warner Bros, Adaptation, Drama, Period, Casting,
I kid you not. My husband loved the Watchmen comic book series so much he actually read the whole thing to me right after we started dating. Luckily, I had the pictures to distract me. And luckily for him—I married him anyway. Now, I'm not saying I didn't enjoy the story….it was just weird having a comic book dictated to me.
For those who are equally enthusiastic about the 1980's Alan Moore series, you may be happy to know that casting has finally been announced for a film adaptation. Whether you agree with the choices in an entirely different matter.
Billy Crudup (Almost Famous) = Dr. Manhattan
Patrick Wilson (Little Children) = Night Owl
Matthew Goode (The Lookout) = Ozymandias
Jeffrey Dean Morgan (Weeds, Grey's Anatomy) = the Comedian
Jackie Earle Haley (Little Children) = Rorschach
Malin Akerman (Harold and Kumar..) = Silk Spectre
The Cold War-set movie will be directed by 300's Zack Snyder. While I may have feigned interest six years ago, I'm sure I will be there on opening day (assuming the production ever gets started). Meanwhile, there is one casting announcement piquing my catty alter-ego. Billy Crudup (the man who abandoned a pregnant Mary-Louise Parker) and Jeffrey Dean Morgan (the man who just dated Mary-Louise Parker) are in the same movie together??? Muy interesante!
Read More

| Variety

© Gear Live Media, LLC. 2007 – User-posted content, unless source is quoted, is licensed under a Creative Commons Public Domain License. Gear Live graphics, logos, designs, page headers, button icons, videos, articles, blogs, forums, scripts and other service names are the trademarks of Gear Live Inc.