Tuesday October 23, 2007 2:20 am
This Week on HD DVD and Blu-ray: October 23, 2007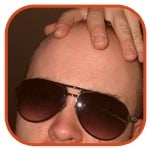 Tweet
Posted by Johnny Mercedes Categories: 20th Century Fox, MGM, Lionsgate, Sony, Universal, Warner Bros, Action, Adaptation, Adventure, Animation, Classics, Documentary, Drama, Family, Horror, Independent, Music, Mystery, Romance, Satire, Science Fiction, Sequels, Comedy, Thrillers, Distribution, Home Entertainment, Lists, New Releases,
Whether you've made the choice and actually picked a side in this format war, one thing can be agreed upon by all sides—this is a good week for high-definition.
It so happens that Warner Home Entertainment has yet to pick a side in this battle of video/audio quality—a decision that, when the time comes, could end the war for good. For now, however, they are throwing down some pretty good releases to please everyone, and this week is no exception.
The late Stanley Kubrick, idiosyncratic director of some of America's most cherished cinema, is honored this week with the release of a few classics in dual format—finally, we can all see Jack Torrance's nose hairs as he axes the hotel door and screams his classic "Here's Johnny!" After all, Halloween is quick approaching, and a high-def copy of The Shining might make the perfect late-night creepfest. And if horror is your bag, both formats have some decent titles this week. Check the full list after the jump.
Blu-ray:
HD DVD:
2001: A Space Odyssey (Warner)—starring Keir Dullea, directed by Stanley Kubrick
Carlito's Way (Universal)—starring Penelope Ann Miller, Sean Penn and Al Pacino; directed by Brian DePalma
Carlito's Way: Rise to Power—starring Luis Guzman, Mario Van Peebles and Jay Hernandez; directed by Michael Bregman
A Clockwork Orange (Warner)—starring Malcolm McDowell, directed by Stanley Kubrick
Eyes Wide Shut (Warner)—starring Tom Cruise, Nicole Kidman and Sydney Pollack; directed by Stanley Kubrick
Full Metal Jacket: Deluxe Edition (Warner)—starring Mathew Modine, Vincent D'Onofrio, Adam Baldwin and R. Lee Ermey; directed by Stanley Kubrick
Inside Man (Universal)—starring Denzel Washington, Clive Owen and Jodie Foster; directed by Spike Lee
Keali'i Reichel - Live in Concert (Alternative Distribution Alliance)—directed by Dennis Mahaffay
Motorhead: Stage Fright (SPV Records)—directed by Sven Offen
Seed of Chucky (Universal)—starring Brad Dourif, John Waters, Redman and Jennifer Tilly; directed by Don Mancini
The Shining (1980) (Warner)—starring Jack Nicholson, Shelley Duvall and Scatman Crothers; directed by Stanley Kubrick
The Sopranos: Season Six, Part Two (Warner)—starring Michael Imperioli, Edie Falco and James Gandolfini; created by David Chase
Related Tags:
2001 a space odyssey, 2001: a space odyssey, a clockwork orange, abel ferrera, adam baldwin, al pacino, alfred molina, angela bassett, anna faris, bijou phillips, blu ray, blu-ray, brad dourif, brian depalma, bruce a evans, bruce a. evans, carlito's way, carlitos way, chad michael murray, chris o'donnell, christopher walken, clive owen, daniella alonso, david caruso, david chase, demi moore, dennis mahaffay, denzel washington, derek richardson, don mancini, dvd, edie falco, eli roth, eyes wide shut, eythor gudjonsson, format war, full metal jacket, hd dvd, heather matarazzo, home of the brave, hostel, hostel 2, hostel: part ii, inside man, irwin winkler, jack nicholson, jacob vargas, james gandolfini, jay hernandez, jennifer tilly, jessica biel, jessica stroup, jodie foster, john waters, jordan fry, keali'i reichel, keenan ivory wayans, keir dullea, kevin costner, king of new york, lauren german, laurence fishburne, laurie metcalf, lochlyn munro, luis guzman, malcolm mcdowell, mario van peebles, marlon wayans, martin weisz, mathew modine, meet the robinsons, michael bregman, michael imperioli, michael keaton, mikail solomon, motorhead: stage fright, mr brooks, mr. brooks, new releases, nicole kidman, penelope ann miller, r lee ermey, r. lee ermey, redman, rise to power, roger bart, samuel l jackson, samuel l. jackson, scary move, scatman crothers, sean penn, seed of chucky, shelley duvall, spike lee, stanley kubrick, stephen j anderson, stephen j. anderson, sven owen, sydney pollack, the company, the hills have eyes 2, the shining, the sopranos, this week on hd dvd and blu ray, this week on hd dvd and blu ray, this week on hd dvd and blu ray, this week on hd dvd and blu-ray, tom cruise, vincent d'onofrio, vincent donofrio, william hurt
© Gear Live Media, LLC. 2007 – User-posted content, unless source is quoted, is licensed under a Creative Commons Public Domain License. Gear Live graphics, logos, designs, page headers, button icons, videos, articles, blogs, forums, scripts and other service names are the trademarks of Gear Live Inc.