Sunday March 7, 2010 6:56 pm
The 2010 Academy Awards: Live Commentary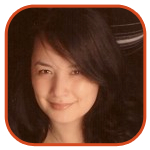 Tweet
Posted by Veronica Santiago Categories: Awards,
When you throw in an extra host, add five more Best Picture nominees, take away the Best Song performances and nominate two formerly married directors—what do you get? A night that will surely be talked about.
Although many believe the 82nd Annual Academy Awards will end with very few surprises, the possibility of an upset is still too great to ignore. Will the box office champ (Avatar) win Best Film as well? Or will The Hurt Locker - or even Inglourious Basterds - take the prize? Is Jeff Bridges a shoo-in for Best Actor…or could BAFTA winner Colin Firth sneak past him? Will Sandra Bullock have to deliver another acceptance speech, or will Meryl Streep take home her first Oscar since 1983?
To find out if the ceremony ends in a world of Hurt or Up in the Air, stay tuned here for the live results!
Read More

| Academy of Motion Picture Arts and Sciences
5:02 pm: Did the Best Supporting Actresses coordinate their outfits? Their colors complement nicely like a Crayola rainbow.
5:03 pm: How did Kathy Ireland earn this job on the red carpet? At least she's not attempting to ballroom dance again.
5:05 pm: I wonder if George Clooney's girlfriend realizes she isn't the first - and probably won't be the last - beauty he escorts down that red carpet.
5:06 pm: Love, love, love Sandra Bullock's gown. She wisely anticipated how it would look with a golden statue in her hand.
5:10 pm: Helen Mirren looks absolutely fantastic in her lavender dress. She just gets classier with age.
5:11 pm: Morgan Freeman is nicely staged so that you don't see the black glove on his injured hand. Fortunately, his gum chewing (and Ireland's a** kissing) also provide a distraction.
5:13 pm: I'm convinced the Oscar producers have to find a new reason every year to invite Jennifer Lopez to the event. Her acting will never be one of them.
5:15 pm: Still not sure how I feel about Sarah Jessica Parker's dress…or hair. Hasn't she tired out the bun already?
5:21 pm: Tina Fey and Steve Carell promote their upcoming movie Date Night. I'm surprised ABC is giving these NBC folks so much air time.
5:22 pm: Jeff Bridges looks incredibly relaxed. (Maybe he just knows he'll win?) I can't help but think of Colonel Sanders when I see his beard.
5:25 pm: Is Taylor Lautner really the "most famous werewolf" in motion picture history? I love ya, Sherri—but really.
5:26 pm: Meryl Streep is hot, hot, hot. I never thought I would see her with such a daring neckline. Her best red carpet gown in recent memory.
5:30 pm: All the Best Actor and Best Actress nominees walk out on stage at the same time. Carey Mulligan looks scared, but a fabulous Gabourey Sidibe is stealing the show! That's what you call milking the moment!
5:32 pm: Neil Patrick Harris - who has now officially put his stamp on every single awards show - steps in a sequined tuxedo jacket. I believe he will now kick off every program with a musical number.
5:35 pm: Alec Baldwin and Steve Martin begin their comedy routine. So far the jokes sound like something we'd hear on The Tonight Show. Loved that crack about "Damn" Helen Mirren though.
5:38 pm: Uh, sorry - didn't get the "Precious" video game comment.
5:43 pm: Why does this whole thing feel pre-taped? And why does it feel like the producers used a Sarah Palin laugh track?
5:44 pm: Penelope Cruz presents the first award of the night. "Oscar and Penelope - that's an uber Bingo," Christoph Waltz said as he accepted the much-deserved prize for Best Supporting Actor. I'm secretly hoping he'll change things up and speak in a different language.
5:50 pm: Ryan Reynolds formally presents The Blind Side. I'm now convinced he should set aside the Green Lantern and play Rod Serling in a new Twilight Zone movie.
5:54 pm: I laughed more at Jimmy Kimmel's 10-second spot than I did at the opening act. More Ben and Jimmy - and Jennifer! - please.
5:58 pm: Cameron Diaz and Steve Carell present the award for Best Animated Feature to Up. Just hearing the film's score makes me giddy.
6:00 pm: Ouch - that Hangover joke was painful.
6:01 pm: Miley Cyrus and Amanda Seyfried introduce the Best Original Song category. I'm happy for "The Weary Kind" (Crazy Heart) but sad Ryan Bingham wasn't allowed to perform it live.
6:06 pm: Poor Chris Pine. He has to settle for presenting a science fiction movie (District 9) that isn't Star Trek.
6:12 pm: Tina Fey and Robert Downey Jr. - please clear your calendars. You have now earned your roles as next year's presenters.
6:15 pm: Mark Boal wins Best Original Screenplay for The Hurt Locker. Have we officially seen the start of a sweep? *cross fingers*
6:17 pm: Just seeing Molly Ringwald and Matthew Broderick on stage has made me weepy. Cueing husband to get me Kleenex before the John Hughes tribute begins.
6:22 pm: Jon Cryer, Macaulay Culkin, Anthony Michael Hall, Judd Nelson, and Ally Sheedy join the tribute. This may be the last time we see them on that stage.
6:27 pm: I was a little scared Zoe Saldana was going to expose a bit too much during her walk to the microphone. Tip #1: Don't wear things that split in front if you're walking down the stairs.
6:31 pm: Logorama wins for Best Animated Short. "No logos were harmed during the making of this project," the film's producer claimed. Funny men with French accents are always welcome.
6:33 pm: Best Documentary Short goes to Music by Prudence. Who is this annoying woman that just interrupted that poor guy's speech? For a second, I was sure security would escort her off the stage.
6:36 pm: Best Live Action Short goes to The New Tenants. Oh - I hate to see short old men have their speeches cut off.
6:38 pm: Ben Stiller - dressed like a Na'vi member - comes out to present Best Makeup. "This seemed like a better idea in rehearsal," he said. (Can't help but wonder how much skin would have been involved if Sacha Baron Cohen wasn't cut.) After the long bit, Star Trek collects a win.
6:47 pm: Rachel McAdams and Jake Gyllenhaal (ooh - are they both single right now?) present Best Adapted Screenplay to Geoffrey Fletcher for Precious. Wow - everyone is so moved to witness the first screenplay win by an African American writer.
6:55 pm: Was initially shocked that Robin Williams was presenting the Best Supporting Actress award, but forgot that Heath Ledger can't. Feeling bad…
7:00 pm:...then happy to see Mo'Nique win. Her speech - which referenced Hattie McDaniel - was short, yet powerful.
7:07 pm: Sigourney Weaver - in a gorgeous red dress - presents the Best Art Direction award to the Avatar team. I can't believe it's taken that movie 90 minutes to rack up its first win.
7:09 pm: Tom Ford and Sarah Jessica Parker appropriately announce the winner for Best Costume Design. Recipient Sandy Powell (The Young Victoria) brags that she already has two of them. (Tip #2: That isn't how you should open any speech.)
7:11 pm: Charlize Theron - in her "my dress is grabbing my breasts" number - formally presents Precious. The wide shot doesn't do the gown justice.
7:17 pm: Alec and Steve are the subjects of a Paranormal Activity-themed video. Started off well…then…just…ended.
7:22 pm: Morgan Freeman provides us an interesting lesson on the difference between Best Sound Editing and Best Sound Mixing. All I know is that The Hurt Locker collected statues for both.
7:34 pm: Sandra Bullock presents Avatar the trophy for Best Cinematography. Funny - when I think cinematography, I don't think Avatar.
7:37 pm: I now know how they managed to incorporate the shockingly thin Demi Moore into the broadcast. RIP Patrick Swayze.
7:45 pm: So please explain to me why the Best Song category was shortened but the Best Score category was lengthened? Let me guess - did producer Adam Shankman choreograph this segment?
7:52 pm: Jennifer Lopez and Sam Worthington - possibly the most beautiful pairing of the night - present the Best Score award to Up. Giddy once again.
7:54 pm: Yum alert! Gerard Butler and Bradley Cooper announce the Best Visual Effects category. Avatar takes the no-duh win.
7:57 pm: Why is Jason Bateman presenting his own movie (Up in the Air)? He was a bit biased don't you think?
8:01 pm: Matt Damon announces The Cove as Best Documentary Feature. This is Fisher Stevens' proudest moment since he landed Michelle Pfeiffer.
8:05 pm: Announcer Tyler Perry jokes that this may be the last time he hears his name at the Oscars. Madea on the other hand…
8:07 pm: With its Best Editing win, The Hurt Locker has once again moved out in front of Avatar. (FYI - the score is now 4-to-3.)
8:14 pm: Pedro Almodovar and Quentin Tarantino present the award for Best Foreign Language Film to El Secreto de Sus Ojos. Any title I can translate is usually fine by me.
8:24 pm: Michelle Pfeiffer, Julianne Moore, Vera Farmiga, Colin Farrell and Tim Robbins take the stage to present the Best Actor category. Pfeiffer - in a stunning red dress - reminisces about her Fabulous Baker Boys co-star (Bridges); Julianne honors a Single Man's Firth; Vera Farmiga talks about working with Up in the Air's Clooney; Robbins claims his fellow Shawshank Redemption inmate once messed up his name; and Farrell admits that he once spooned Renner while filming S.W.A.T. (I would have liked to see that one.)
8:32 pm: Kate Winslet hands the Academy Award to Jeff Bridges (Crazy Heart). It's hard not to feel as tickled about the win as he is. Fans everywhere are celebrating with White Russians.
8:40 pm: Forest Whitaker, Michael Sheen, Peter Sarsgaard, Oprah Winfrey and Stanley Tucci take the stage for the Best Actress presentation. Whitaker talks about directing Bullock in Hope Floats; Sheen admits being attracted to Mirren, his former Queen; Sarsgaard reveals An Education's Mulligan has been in love with him several times; Oprah gets acting newbie Gabourey Sidibe to tear up; Tucci insists Julie & Julia's Streep should have her nominations capped.
8:47 pm: Sean Penn officially awards the statue to Sandra Bullock (The Blind Side). "Did I really earn this, or did I just wear you all down?" the recent Razzie winner asked before specifically applauding her fellow nominees. She then thanked her deceased mother for not allowing her to ride in cars with boys until she was 18. Awesome.
8:53 pm: Barbra Streisand hits the stage for the Best Director segment. (Gee - I wonder who she's rooting for.) Kathryn Bigelow officially does what no other woman has ever done before. (And why did Cameron ever let her go?)
8:58 pm: Tom Hanks blurted out The Hurt Locker as the Best Film winner so quickly, I didn't even see it coming. And I don't think James Cameron did either. (I know Bigelow didn't!) Woo hoo!
Related Tags:
2009-10 awards season, 2010 academy awards, 2010 oscars, 82nd annual academy awards, 82nd annual oscars, academy award, academy awards, adam shankman, alec baldwin, ally sheedy, amanda seyfried, anthony michael hall, avatar, awards season, barbra streisand, ben stiller, best score, blind side, bradley cooper, cameron diaz, carey mulligan, charlize theron, chris pine, christoph waltz, colin farrell, colin firth, cove, crazy heart, demi moore, district 9, el secreto de sus ojos, fisher stevens, forest whitaker, gabourey sidibe, geoffrey fletcher, george clooney, gerard butler, helen mirren, hurt locker, jake gyllenhaal, jason bateman, jeff bridges, jennifer lopez, jeremy renner, jimmy kimmel, john hughes, john hughes tribute, jon cryer, judd nelson, julianne moore, kate winslet, katherine bigelow, kathryn bigelow, kathy ireland, laugh track, laugh tracks, logorama, macaulay culkin, mark boal, matthew broderick, meryl streep, michael sheen, michelle pfeiffer, miley cyrus, molly ringwald, monique, morgan freeman, music by prudence, neil patrick harris, new tenants, nominations, nominees, oprah, oprah winfrey, oscars, pedro almod, pedro almodovar, pen, penelope cruz, peter sarsgaard, quentin tarantino, rachel mcadams, robert downey jr, robert downey jr, robert downey jr, robert downey jr., robin williams, ryan bingham, ryan reynolds, sam worthington, sandra bullock, sandy powell, sarah jessica parker, sean penn, sidefeatured, sigourney weaver, stanley tucci, star trek, steve carell, steve martin, taylor lautner, the blind side, the cove, the hurt locker, the new tenants, the weary kind, the young victoria, tim robbins, tina fey, tom ford, tom hanks, tyler perry, up, up in the air, vera farmiga, weary kind, young victoria, zoe saldana
© Gear Live Media, LLC. 2007 – User-posted content, unless source is quoted, is licensed under a Creative Commons Public Domain License. Gear Live graphics, logos, designs, page headers, button icons, videos, articles, blogs, forums, scripts and other service names are the trademarks of Gear Live Inc.