Monday April 6, 2009 1:40 pm
Star Trek: New Cast, New Crew…Not for You?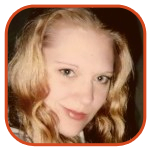 Tweet
Posted by K.C. Morgan Categories: Paramount, Action, Adaptation, Science Fiction, Upcoming Releases,
It's impossible to compare actor Chris Pine with William Shatner…but sadly, neither actor will escape the inevitable. When Pine steps into the space suit made famous by Shatner's quintessential Kirk, how can fans help but to notice marked changes in the character, the story and the Star Trek universe itself?
Star Trek, which is scheduled to beam into theaters on May 8, will focus on the younger years of the crew aboard the U.S.S. Enterprise. For the first time, fans will see the formative first meeting between Captain James T. Kirk and Lt. Spock (whose first name, a Vulcan conglomeration, is unpronounceable). The flick will also detail Kirk's rise to Captain, a role that the character held for many, many, many years.
Read More

| MSNBC
Familiar characters will join these two. Sulu, Scotty, Uhura, McCoy and Chekov will all be featured - though all will no doubt look very unfamiliar to Trek watchers. How hard is it going to be to see a young Scotty that doesn't look a thing like James Doohan?
For most Trekkies, it's going to be all but impossible. After three extremely re-run seasons, seven movies and countless conventions, the faces of the actors have become very much a part of the characters themselves. Can fans embrace a whole new cast, this far into the franchise?
If old-time Trekkers can't warm up to the faces, perhaps they can find something to love in the script. In the flick, the young and untried crew will find themselves battling a Romulan, called Nero, who seeks to unseat the Federation (that's the United Federation of Planets, headquartered on Earth). Kirk will, it is assumed, emerge as a feckless young man turned leader. It's a foregone conclusion that he'll manage to save the day - probably amidst spectacular explosions in space.
Trek script writers Robert Orci and Alex Kurtzman call themselves Trekkies. Orci, himself, is a TNG fan (for non-Trekkies, that refers to Star Trek: The Next Generation). His favorite Trek movie? Star Trek II: The Wrath of Khan. I can't watch that movie, even after more than a dozen viewings, without crying as soon as Scotty starts to play the bagpipes. J.J. Abrams, director of the flick, is an admitted Star Wars fan above Star Trek (for generations, the sci-fi community has been in a gridlocked debate over which high-grossing franchise is, overall, "better" than the other). But Abrams isn't too worried about public opinion. "They're going to find something they hate, no matter what I do," he commented to the LA Times. "This story is ultimately about a guy who is full of unbelievable potential but he is aimless, he is lost. He ends up finding a path that takes him beyond his wildest dreams."
I hate to admit it, but as a Trekkie (who admittedly wasn't born until well after the original Star Trek series had long since seen its heyday), my knee-jerk reaction is to say it sounds like crap - not to put too find a point on it. Give me a full-of-confidence, somewhat reckless, thrill-seeking and womanizing James T. Kirk in every single movie - or don't give me one at all. It's also interesting to note that very, very little has been said about the particular dynamic which always existed amongst Kirk, Spock and Dr. McCoy (who is, as it happens, my favorite Trek character in the long and esteemed history of all Trek characters). Dr. Leonard Horatio McCoy's emotional reactions and responses always clashed - sometimes quite amusingly - with Spock's much more unaffected and logical reasoning. To have this character reduced to little more than an extra who gets (perhaps) a chance to say "dammit, Jim" every once in a while does no justice to the three seasons and seven movies which have come before this new, somewhat lofty, Trek project. The focus very much seems to be on the Kirk-Spock relationship, which, while interesting, still leaves something to be desired when it comes to the rest of the crew of the star ship Enterprise.
© Gear Live Media, LLC. 2007 – User-posted content, unless source is quoted, is licensed under a Creative Commons Public Domain License. Gear Live graphics, logos, designs, page headers, button icons, videos, articles, blogs, forums, scripts and other service names are the trademarks of Gear Live Inc.