Sunday October 11, 2009 7:14 pm
Sequel News: X-Men, Vacation, Kill Bill and More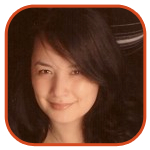 Tweet
Posted by Veronica Santiago Categories: 20th Century Fox, Columbia Pictures, Disney, Miramax, New Line, Paramount, Warner Bros, Weinstein Company, Action, Adaptation, Adventure, Family, Horror, Science Fiction, Sequels, Comedy, Rumors, Scripts, Technology, Upcoming Releases,
X-Men: Although it's been six years since X2, Bryan Singer says he may not be done with the comic book franchise. The director recently revealed that he's entertaining the thought of another installment. "I'm still looking to possibly returning to the X-Men franchise. I've been talking to Fox about it," Singer said. "I love Hugh Jackman. I love the cast," he admitted. Brett Ratner was at the helm for 2006's X-Men: The Last Stand while Gavin Hood directed 2009's Wolverine.
Vacation: Is NBC's Great American Road Trip to blame for this? Twelve years after Vegas Vacation comes word of another trip for the Griswold family. New Line is currently working on a Vacation adventure that would involve Rusty Griswold, the son of Chevy Chase's character. While it's possible Chase and Beverly D'Angelo (Ellen Griswold) could also make cameos, the project is still in the early stages.
Blair Witch: Paranormal Activity may be considered the new Blair Witch Project, but that doesn't mean there isn't room for a third Blair outing. The original's co-writers/co-directors are reportedly "about as far along on a sequel" as they've ever been. "This is the first idea that Dan [Myrick] and I have really latched onto that we thought, 'It would be cool.' It's a completely different kind of film, but we think it's in the original spirit of the first one," Eduardo Sanchez said.
Transformers: I guess those rumors about Michael Bay being done were wrong. The director - along with stars Shia LaBeouf and Megan Fox - are now officially confirmed for Transformers 3. Co-writer Ehren Kruger and executive producer Steven Spielberg will also return as well. The film is slated for a July 1, 2011 debut.
Kill Bill: I hope you can hold out another five years, because 2014 is the projected release date for Kill Bill 3. Director Quentin Tarantino, who recently promised a third installment in the franchise, said he would like to give Uma Thurman's character (Beatrix Kiddo) and her daughter (Beebe) a 10-year break. No other possible plot details have been revealed.
Scream: You knew it was only a matter of time before Neve Campbell looked at her checkbook. The actress has finally agreed to star alongside former coworkers Courteney Cox Arquette and David Arquette in Scream 4. The 3-D film, which will begin production sometime next spring, may kick off the start of a whole new trilogy. Wes Craven is still not confirmed to direct.
Spy Kids: He may no longer be engaged to Rose McGowan, but Robert Rodriguez isn't without something to keep him busy. According to Bob Weinstein, the director is currently penning a script for Spy Kids 4. Shooting on the 3-D project will start in March.
The Hangover: Even though a follow-up is already in the works, actor Zach Galifianakis isn't exactly thrilled about The Hangover 2. "I haven't seen the script. I'm not running to do The Hangover 2...The movie's really good, why bother with a sequel? And I'm not saying that I'm not going to do it. I'm just posing these questions. These are things I ask Todd. Obviously, the reason is executives have Bentleys to pay for. I would love, love, love to work with those guys again. The script has to be good!" The laughs will (hopefully) resume in 2011 over Memorial Day weekend.
Ghost Rider: Could this film help pay off Nicolas Cage's taxes? Columbia Pictures is currently firing up Ghost Rider 2, a follow to the 2007 comic book adaptation. A script a while back by David Goyer (Batman Begins) will reportedly serve as the screenplay.
Related Tags:
2011, 2014, 20th century fox, 3-d, 3d, beatrix kiddo, beverly d'angelo, beverly dangelo, blair witch, blair witch project, blair witch project 3, bryan singer, chevy chase, comic books, courteney cox, courteney cox arquette, dan myrick, daniel myrick, david arquette, david goyer, dimension, dimension films, eduardo sanchez, ehren kruger, ghost rider, ghost rider 2, hangover, hangover 2, kill bill, kill bill 3, megan fox, michael bay, neve campbell, nicholas cage, nicolas cage, quentin tarantino, roberto rodriguez, scream, scream 4, sequel, sequel news, sequels, shia labeouf, sidefeatured, spy kids, spy kids 4, steven spielberg, the blair witch project, the blair witch project 3, the hangover, the hangover 2, transformers, transformers 3, trilogies, trilogy, uma thurman, vacation, wes craven, x-men, x-men 4, x2, xmen, xmen 4, zach galifianakis
© Gear Live Media, LLC. 2007 – User-posted content, unless source is quoted, is licensed under a Creative Commons Public Domain License. Gear Live graphics, logos, designs, page headers, button icons, videos, articles, blogs, forums, scripts and other service names are the trademarks of Gear Live Inc.