Wednesday May 19, 2010 2:51 am
Sequel News: Romy and Michele, Planet of the Apes and More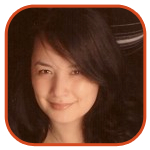 Tweet
Posted by Veronica Santiago Categories: 20th Century Fox, Columbia Pictures, DreamWorks, New Line, Universal, Warner Bros, Action, Adaptation, Adventure, Animation, Drama, Horror, Romance, Science Fiction, Sequels, Comedy, Thrillers, Casting, Celeb News, Filmmaking, Rumors, Scripts, Upcoming Releases, Videos,
Planet of the Apes: The apes will rise again in 2011 when Fox delivers a Planet of the Apes prequel. The movie - currently titled Rise of the Apes - will have photo-realistic apes incorporated into the cautionary tale. The story, written by The Relic's Amanda Silver and Rick Jaffa, will explain how genetic engineering experimentation lead to the apes' development. The Rupert Wyatt-directed film will be set in present-day San Francisco.
The Hangover: Although he seemed less than enthusiastic about a second film before, Zach Galifianakis seems happier about The Hangover 2 now. When asked about the script, Zach - who had to be careful about what he could reveal - told MTV: "Well I'm certainly not going to say it's not good. I think it'll be up there with the first one. So far, of what I've read." Filming is expected to begin this fall.
The Nutty Professor: Is Universal feeling nutty enough to do it all over again? Eddie Murphy recently told Access Hollywood that a third Nutty Professor film is a definite possibility. "We kind of wrote something that might be kind of funny," he revealed. "If the studios want to do it, we'll do it," he added. "If you don't see it, the studio was like, 'This isn't funny.'" I'd like to think that's a barometer Hollywood uses for all comedies.
Pirates of the Caribbean: File this one in the "I Never Saw That Coming" pile: Disney has just announced that Pirates of the Caribbean: On Stranger Tides will be in 3-D. (I hope they didn't waste any paper to tell us that.) The movie will set sail on May 20, 2011.
Alien: Not only has director Ridley scott confirmed an Alien prequel, he's confirmed that the lead will be another woman. The movie, which will be set 30 years before the 1979 original, will focus on the "space jockey" aliens seen in the first feature. Scott says they are "hoping to have it in theaters in late 2011, or maybe the best date in 2012."
Final Destination 5: Thinking of getting laser eye surgery? Then you might want to avoid Final Destination 5. Eric Heisserer (The Thing) has been put in charge of the script, and word is, there's going to be a scene that will make you wince. A director has not yet been selected.
Men in Black: Will Smith has signed on to play a galaxy defender once again in Men in Black III, a May 25, 2012 release. Director Barry Sonnenfeld will once again return to the series while Tommy Lee Jones is close to completing a deal. Meanwhile, Josh Brolin is in talks to play a younger version of Jones' character (Agent Kay).
Clash of the Titans: Prepare for another mythological battle when a sequel to Clash of the Titans unfolds in 2012. The movie, which will once again feature Sam Worthington, will have a new director behind the camera. Louis Leterrier has decided to stay on as an executive producer only.
Breaking Dawn: Bill Condon's worked with Dreamgirls, and now he'll be working with the dreamy Robert Pattinson. The Oscar winner has been tapped to direct Breaking Dawn, the last book in the Twilight series. Although it's not yet known whether the last story will be divided into two movies, at least the first half will premiere on November 18, 2011.
A Nightmare on Elm Street: Warner Bros. didn't wait for the bleeding to stop before announcing plans for an additional Nightmare on Elm Street. "We don't have a story yet, but this is the largest horror opening in the April-May corridor, and it just proves there's a lot left in the franchise," Dan Fellman, the studio's distribution president said.
Friday the 13th: A rumored follow to 2009's Friday the 13th outing is apparently not going to happen. Producer Brad Fuller tweeted "it is dead- not happening" when an interested fan asked about the project's status. (It had previously been scheduled to premiere in August 2010.)
The Hobbit: Release dates have finally - finally - been announced for the Lord of the Rings prequels. Part 1 of The Hobbit will unfold in December 2012 while the second half will hit screens in December 2013. Both halves will be directed by Guillermo del Toro.
Romy and Michele: Is it already time for another reunion? According to Oscar winner Mira Sorvino, it's possible she might be getting back together with Lisa Kudrow for a follow to Romy and Michele's High School Reunion. "Yeah, we've talked about doing another reunion movie", Mira revealed. "I don't know. Yes, it would be 15 [years] now, but we'll see if it ever happens." Heck, reunions happen all the time - so why not? "It's just so silly and fun and it really has resonance with various audiences. It's just a fun underdog buddy comedy of two very stupid people who have good hearts eventually, so I like that movie," Sorvino added.
The Dark Knight: Pencil - no pen - in July 20, 2012 on your calendar. That's the date Christopher Nolan's sequel to The Dark Knight will debut. The production does not yet have a title, but it will have David Goyer (Batman Begins) to help out with the story.
Ghostbusters: Writer/actor Harold Ramis recently revealed that Ghostbusters III will be completed in the not too distant future. "Well, there's been a lot of talk about a third Ghostbusters film, which has now become real. It's… I can say with some certainty that there will be a third movie. It won't be out until Christmas 2012, but the work is going on now," Ramis claimed.
Universal Soldier: Dolph Lundgren will be reuniting with the "Muscles from Brussels" (a.k.a. Jean-Claude Van Damme) for Universal Soldier IV. (Yeah - I had no idea there was a third version either.) Universal Soldier: Regeneration's John Hyams will return to direct this one.
Robin Hood: According to star Russell Crowe, a sequel to Robin Hood could be greenlighted if Universal likes the film's numbers. "Obviously there's a figure in the studio heads' mind, if we pass a certain figure then they'll give us a call and say, 'well, tell the second part of the story', but there's no grand plan in that regard," Crowe said. "It's theater on a grand scale and it's an experience second to none, and if I had the opportunity to address what happens next with Ridley and Cate, then great, let's do it."
Ice Age: Not even global warming can keep another Ice Age movie from being made. Ice Age: Continental Drift, the fourth film in the series, is scheduled for a 3-Deep freeze on July 13, 2012.
Iron Man: In case you, for some reason, were wondering if an Iron Man 3 was going to happen, Robert Downey Jr. has this to say: "I think it's going to go down." The star also told MTV that he has some thoughts about what should happen in the third installment. "I have some pretty strong ideas, but they never seem to be too discordant with what the creative execs at Marvel are thinking anyway," Downey admitted.
Related Tags:
3-d, 3d, a nightmare on elm street, agent kay, alien, alien prequel, aliens, aliens prequel, amanda silver, barry sonnenfeld, batman, bill condon, brad fuller, bradley fuller, breaking dawn, christopher nolan, clash of the titans, clash of the titans 2, dan fellman, dark knight, david goyer, disney digital 3d, dolph lundgren, eric heisserer, final destination, final destination 5, friday the 13th, friday the 13th part 2, ghostbusters, ghostbusters 3, ghostbusters iii, guillermo del toro, hangover 2, harold ramis, hobbit, ice age, ice age continental drift, ice age: continental drift, iron man, iron man 3, jean claude van damme, jean-claude van damme, josh brolin, lisa kudrow, louis leterrier, marvel, men in black, men in black 3, men in black iii, mib, mib 3, mib iii, mira sorvino, nightmare on elm street, nutty professor, nutty professor 3, nutty professor iii, pirates of the caribbean, pirates of the caribbean 4, pirates of the caribbean on stranger tides, pirates of the caribbean: on stranger tides, planet of the apes, prequel, prequels, rick jaffa, ridley scott, rise of the apes, robert downey jr, robert downey jr, robert downey jr, robert downey jr., robin hood, romy and michele, romy and michele's high school reunion, romy and michele's high school reunion, romy and micheles high school reunion, romy and michelle, romy and michelle's high school reunion, romy and michelle's high school reunion, romy and michelles high school reunion, rupert wyatt, russell crowe, sam worthington, sequel news, sequels, sidefeatured, the dark knight, the hangover, the hangover 2, the hobbit, the hobbit part 1, the hobbit part 2, the hobbit: part 1, the hobbit: part 2, the nutty professor, the twilight saga breaking dawn, the twilight saga: breaking dawn, tommy lee jones, twilight, twitter, universal soldier, universal soldier 4, universal soldier iv, will smith, zach galifianakis
© Gear Live Media, LLC. 2007 – User-posted content, unless source is quoted, is licensed under a Creative Commons Public Domain License. Gear Live graphics, logos, designs, page headers, button icons, videos, articles, blogs, forums, scripts and other service names are the trademarks of Gear Live Inc.