Tuesday March 23, 2010 8:53 pm
Sequel News: Austin Powers, Final Destination and More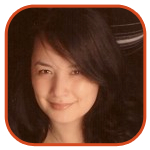 Tweet
Posted by Veronica Santiago Categories: 20th Century Fox, MGM, New Line, Paramount, Warner Bros, Action, Adaptation, Adventure, Drama, Family, Horror, Science Fiction, Sequels, Comedy, Casting, Celeb News, Celebrity Gossip, Rumors, Scripts, Technology, Upcoming Releases,
Austin Powers: The Shrek films may be coming to an end, but that doesn't mean Mike Myers can't tread into familiar territory. According to director Jay Roach, it's quite possible we'll be seeing another Austin Powers film. "You know, I hope so," Roach said when asked about a sequel. "Mike's working on ideas for it, people are definitely talking about it and I'm always good for it. I love those characters."
Transformers 3: Although I've been in complete denial about this, the reports are true: Oscar nominee John Malkovich and Oscar winner Frances McDormand have both signed on to Transformers 3. Why?? The two will also be joined by Ken Jeong (The Hangover) in the July 1, 2011 release. Their roles in the Ehren Kruger story have not yet been revealed.
Final Destination: Doesn't anyone know what the word "final" means? During the recent ShoWest convention, Warner Bros.' President & COO, Alan Horn, revealed that there will be a fifth chapter in the Final Destination series. Maybe they should title this one The Penultimate Destination?
The Hobbit: Depending on whom you believe, filming on the Lord of the Rings prequels will either begin this July or not. According to actor Ian McKellen (Gandalf), two films will be shot over the course of a year. "The first draft is crammed with old and new friends, again on a quest in Middle Earth. The director Guillermo del Toro is now living in Wellington, close to the Jacksons' and the studio in Miramar," he wrote on his website. New Line claims they have not yet set a start date.
Bourne Identity: Even if Paul Greengrass could agree with the studio on a script, it appears Matt Damon has washed his hands of the Bourne series. "I think there's a good way to do a prequel with someone else, but not me.. But you could do a prequel with another actor being the first Bourne before his identity gets passed on to me. In fact, why not two or three? As for me coming back to do him again, I'm just saying no," Damon told Parade.
The Muppets: He helped write the thing—the least he could do is put himself in the movie. Jason Segel (Forgetting Sarah Marshall), who co-penned the new Muppet movie with Nicholas Stoller (Get Him to the Greek), will now star as the comedy's main human character. In the film, Jason will be the one responsible for hunting down and reuniting his colorful co-stars.
Avatar: WARNING: POSSIBLE SPOILER AHEAD! Although it seemed unlikely that Sigourney Weaver could possibly appear in an Avatar sequel, the Oscar nominee said we shouldn't underestimate James Cameron's imagination. According to Weaver, Dr. Grace Augustine's fate may have been hinted at when Mo'at declared that "she is with Eywa now."
Big Momma's House: This is for the fans who actually found themselves thinking: "I wonder what the plot for Big Momma's House 3 will be?" Well, in this installment, Martin Lawrence's FBI character (Malcolm Turner) will once again disguise himself, this time to go undercover at an all-girls school. His 17-year-old nephew will also be in disguise as he was a witness to a murder. Shooting is expected to begin next month.
Ghostbusters 3: I believe he could just say "no," right? Although he'll reportedly appear in Ghostbusters 3, Bill Murray doesn't seem to be thrilled by the whole thing. During an interview with Dave Letterman, the comedian claimed that he would only cameo if his character was promptly killed off. "This is my nightmare…. I told them if they killed me off in the first reel, I'd do it. So now they've figured out a way to kill me off." Does this mean he could later appear in the fourth film as a ghost?
Wall Street 2: Money might never sleep, but it sure takes a while in coming. Oliver Stone's Wall Street 2: Money Never Sleeps has now been pushed back from its original April 23 release date. The movie will now debut on September 24.
Alvin and the Chipmunks 3D: Speaking of release dates, Twentieth Century Fox has also established one for Alvin and the Chipmunks 3D. The movie - which will obviously be in 3D - will open on December 16, 2011. Hopefully by that time, we'll finally have "Single Ladies" out of our heads.
Scream 4: You can also mark off April 15, 2011 on your calendar—that's the date Scream 4 is set to hit theaters. The movie, which will once again reunite Neve Campbell, David Arquette and Courteney Cox Arquette, will be helmed by their usual director: Wes Craven.
Related Tags:
alan horn, alvin and the chipmunks, alvin and the chipmunks 3, alvin and the chipmunks 3d, avatar, big momma's house, big momma's house, big momma's house, big momma's house, big momma's house 3, big momma's house 3, big momma's house 3, big momma's house 3, big mommas house, big mommas house 3, bill murray, bourne, bourne identity, courteney cox, courteney cox arquette, courtney cox, courtney cox arquette, david arquette, dr grace augustine, dr. grace augustine, final destination, final destination 5, frances mcdormand, gandalf, ghostbusters, ghostbusters 3, grace augustine, ian mckellen, jason bourne, jason segel, john malkovich, john malkovich, john malkovich, lord of the rings, malcolm turner, martin lawrence, matt damon, muppet movie, muppets, neve campbell, nicholas stoller, prequel, prequels, release date, release dates, scream, scream 4, sequel news, sequels, showest, sidefeatured, sigourney weaver, the hobbit, transformers, transformers 3, wall street 2, wall street 2 money never sleeps, wall street 2: money never sleeps, warner bros, warner bros., wes craven
© Gear Live Media, LLC. 2007 – User-posted content, unless source is quoted, is licensed under a Creative Commons Public Domain License. Gear Live graphics, logos, designs, page headers, button icons, videos, articles, blogs, forums, scripts and other service names are the trademarks of Gear Live Inc.