Saturday September 1, 2007 7:54 pm
Review: 3:10 to Yuma (2007)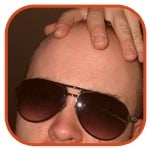 Tweet
Posted by Johnny Mercedes Categories: Lionsgate, Action, Adaptation, Adventure, Drama, Thrillers, New Releases, Upcoming Releases, Theatrical Reviews,
When struggling Arizona rancher Dan Evans (Christian Bale) sets out one morning to find his lost cattle, he happens upon a stagecoach robbery and a gang of thieves led by infamous outlaw Ben Wade (Russell Crowe). In need of money, Evans volunteers to help capture Wade in a nearby town, escort him to a railroad stop, and put him on the "3:10 to Yuma", a train that takes prisoners to trial. There's only one problem: Wade's gang is looking for their boss, and they'll kill anyone who gets in the way. 3:10 to Yuma is based on the classic 1957 western of the same name.
I had a chance to see the film a week early (thanks, Warren Report); here is an in-depth review of the action-packed western.
The original 3:10 to Yuma is indeed a unique film, deviating from some of the more formulaic westerns of its time and opting for a character and story-driven drama, pitting the egomaniacal outlaw against the unlikely hero and seasoning it all with great gunfights. The new version is certainly a far cry from the original—not a surprise considering the blockbuster-centric Hollywood of late—but the film retains the endearing elements from the 1957 version and raises the stakes with a little cursing, lots of violence and a few new plot twists.
Although we get to see the same skeleton of a plot on the screen, the necessary evil of 21st-century Hollywood embellishment is continually apparent—at one point, Peter Fonda's character, sitting atop a speeding carriage and shooting pursuers on horseback with a sawed-off shotgun, opts to fire at the rider's bag of gun powder rather than the more obvious target, resulting in an explosion worthy of a bad on-screen car chase. But director James Mangold (Walk the Line, Identity) seems to be aware of these contrivances and offsets them with enough realistic situations to make them excusable.
Though the film boasts an admirable cast, I'll admit that all of the characters were bothering me at the start—it just felt like actors scrambling to affect some defining nuance, and I couldn't stomach it. Ben Foster's performance as Wade's destructive henchman Charlie Prince is particularly gleaming, complete with facial twitches and whiny-tough voice. And Logan Lerman, the talented young actor portraying Evans's eldest son, spends nearly the entire film yelling and screaming at his hard-working, caring father for reasons that never become clear. But when the story begins to move at a more fervent pace, the characters' strange intensity is matched by an equally compelling plot, allowing the character choices to complement—not hinder—the film.
The classic western idiosyncrasies are not entirely washed away in Yuma. Luckily, the film features one element worth keeping—horribly questionable gunfights. At various moments of confrontation, bullets whizz by in ridiculous abundance, yet only a few actually connect with a human being. In one scene, Evans is trying to take the manacled Wade from a hotel room to a train station, facing upwards of 40 armed men. That's 40 guns against one. And this is turn-of-the-century America – we're talking about high-caliber revolvers, sawed-off shotguns and rifles with scopes. After running for blocks—ducking behind flimsy wooden objects along the way, of course—the men have nary a scratch save for Evans's false leg full of bullets. This isn't different from most action film in general, but it's nice to see the heart-pounding, if not totally silly, old west-style gunfights retain their implausibility.
In short, 3:10 to Yuma is a pretty good remake and just a fun, thrilling film stand-alone. Fans of the original will likely nod their head in satisfaction at the interesting avenue that Mangold and the screenwriters take, and moviegoers new to the story will come away with a desire to see the original. Compared with some of the action fluff in the preceding months, Yuma is a fitting way to end the summer and ease into the comparatively mild fall—eye-catching and intense, but with some depth.
*




Cast:
Russell Crowe
Christian Bale
Peter Fonda
Gretchen Mol
Ben Foster
Logan Lerman
Director:
Rated R
*ratings based on a scale from one to five reels
© Gear Live Media, LLC. 2007 – User-posted content, unless source is quoted, is licensed under a Creative Commons Public Domain License. Gear Live graphics, logos, designs, page headers, button icons, videos, articles, blogs, forums, scripts and other service names are the trademarks of Gear Live Inc.