Thursday September 17, 2009 3:17 am
Lone Transformers Crew Member Defends Megan Fox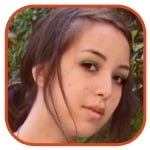 Tweet
Posted by Robin Paulson Categories: Celebrity Gossip, Celebrity Controversy, Corporate Shakeups, Rumors,
Apparently there are people who love Megan Fox!
Shortly after a trio of anonymous Transformers workers blasted Megan over her comments made about director Michael Bay, a lone production assistant named Anthony Steinhart has thrown his hat into the fiery ring.
Considering that IMDB exists, it isn't hard to figure out who the anonymous Megan-haters are—Steinhart just wants to clear his name for the record.
Check out his letter, in full, after the jump.
Read More

| Just Jared
"First of all, I would like people to know (for those who are interested) the reason why I am writing this letter is to clear my name in any of this Ms. Fox bashing. As someone pointed out in one of the responses, you could narrow down the list of potential writers of the letter by looking on IMDB. I have received a few phone calls from people who have read the letter and they know that I have worked closely with the actors/actresses on the film, so I felt I should at least clear my name.

"My name is Anthony Steinhart and I have worked on both Transformers movies and have had the pleasure of working with Ms. Fox.

"I read the letter by the three unnamed crew people and was blown away by their description of Ms. Fox. Especially, since I am the one usually getting Ms. Fox at her trailer. I have personally never been nor ever witnessed Ms. Fox being rude or inconsiderate of people's feelings or the work to be done. Everyone is entitled to their good days and bad. Contrary to popular belief, she is like us (human) and has both good and bad days as well. Working on the Transformers movies can be intense at times and sometimes intense situations cause intense moments.

"Some of the examples the three unnamed writers give as evidence of Ms. Fox and her horrible attitude are so ridiculous.

"It's unfortunate the grip didn't want to bring his daughter to set because Megan Fox wasn't nice and not the fact that we had a closed to set. No visitors unless approved by the UPM [unit production manager]. That is what the call sheets have always said. By the way, Ms. Fox wished my 12-year-old brother a happy birthday over the phone while we were shooting in New Mexico. Not so heartless…

"It's also unfortunate that she didn't attend any of the '15? parties, but I clearly remember her hanging out in New Mexico with some of the crew and watching her get hounded by passers-by as she walked through the hotel lobby and being nothing but gracious to her fans. Also isn't it refreshing to hear that she doesn't need to be a part of the party machine that sometimes swallows people whole, only to spit them out on the front page of every magazine. And incidentally, if these crew members were at the wrap party, I only saw 2 cast members there. Granted I wasn't there the whole night, but I was there long enough to know that the others probably weren't going to show.

"I also remember walking with her through the hordes of people lined up, while we shot at Princeton and she signed autograph after autograph. She signed many publicity photos, magazines, pieces of white paper for crew members and their families. Now I know that isn't the same as curing a disease, but if we are to take anything an actor/actress says or does to personally, then I fear we have far greater problems on our hands.

"Unfortunately, I don't always keep up with or hang on to quotes and/or quips 'actresses' say, so I wasn't familiar with the incident that incited the tasteless letter, but none-the-less leave the war of words to those involved. No need to drag her name through the mud and at the same time, unknowingly, bring others down."
© Gear Live Media, LLC. 2007 – User-posted content, unless source is quoted, is licensed under a Creative Commons Public Domain License. Gear Live graphics, logos, designs, page headers, button icons, videos, articles, blogs, forums, scripts and other service names are the trademarks of Gear Live Inc.