Friday September 26, 2008 1:21 am
Gregg, Rockwell, and Huston Bring Choke to Silver Screen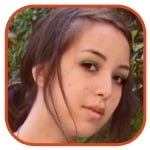 Tweet
Posted by Robin Paulson Categories: 20th Century Fox, Adaptation, Independent, Romance, Satire, Comedy, Casting, New Releases, Scripts,
What do you get when you mix an elderly, female Tyler Durden with a choking con artist and a recovering compulsive masturbator? Clark Gregg's dark, vulgar comedy with a surprisingly big heart, Choke.
Being a fan of the novel from which the film is based (written by Fight Club author Chuck Palahniuk), I was overwhelmed with geeky fan-girl joy when I read that Choke was to be translated into film. That was three years ago. After nearly waiting an excruciating year after hearing about its premiere at Sundance, the indie film with an all-star cast helmed by writer/director/actor Clark Gregg is finally hitting theaters this weekend, and it certainly will not disappoint movie-goers. That is, unless, the trailer fooled you into believing that the film is a romantic comedy.
Romantic? In a punk rock way. Comedic? Most definitely. Chick flick? Far from.
Regardless of whether or not you're a fan of the novel, Sam Rockwell (Confessions of a Dangerous Mind) wonderfully brings Victor Mancini to life as the med school drop-out sex addict who pays for his mother's hospital bill by choking in restaurants. Anjelica Huston (The Royal Tenenbaums) and Kelly MacDonald (No Country for Old Men) round off the supporting actresses as Mancini's mother and the new, attractive doctor who assumes care for her. Clark himself makes an appearance as High Lord Charlie, Mancini's anal-retentive boss at a colonial theme park, where Mancini works as a historical interpreter (a job, as we're reminded in the film, which is not to be confused with a tour guide).
The story follows Victor's deranged life, beginning with an all too familiar Fight Club-esque support group that introduces us to fellow sex addicts, including his best friend Denny, the convalescing chronic masturbator. As we catch a glimpse and quick previews into his sexual escapades, we also see his world turn upside down when he finally meets someone he cannot conquer – the new doctor placed in charge of his dying mother's care, Paige Marshall (McDonald). As his mother becomes increasingly ill, the film introduces us to Victor's traumatic childhood, uncovering the root of his sexual addiction.
The title itself comes from Victor's part-time job as a professional con artist, dining at various restaurants around town and purposely choking on his food to make heroes out of Good Samaritans. His heroes, in turn, continuously support him by offering monetary gifts to continue living as his hero.
Victor's masturbating companion (Brad William Henke) and his stripper girlfriend Cherry Daiquiri (Gillian Jacobs) first appear as two-dimensional characters easily poked fun of. Through a turn of events and thought-provoking dialogue, the two quickly find their way into your heart, yet never allowing the film to grow sappy and lose its rakish speed.
A cocktail of racy and base comedy with a touch of blasphemy and plenty of heart, Gregg's dark satire will definitely leave you demanding more of these eclectic and obscene characters. Although it took Gregg years to faithfully adapt the novel, the finished product clearly reveals that the time spent has paid off, given that many of Palahniuk's cult followers have already lavished the film with generous praise and approval. He has mastered the adaptation beautifully, seamlessly sculpting Palahniuk's story and words with his own vision, choosing to emphasize the Mancini mother-son relationship, which artistically acts as the compassionate centerpiece of the film.
If the great actors and the witty humor fail to tickle your fancy, the soundtrack sure will. As if the nice indie mix of Clap Your Hands Say Yeah!, The Twilight Singers, Rogue Wave, and Ben Kweller would not do the Special Jury Prize winner justice, the film also features a newly released Radiohead song to top off the list. As if that weren't enough, indie rocker of Shudder to Think, Nathan Larson, composed the score!
In any case, Gregg's directorial debut is definitely at par with its cultic predecessor, leaving one to wonder if he will be the next one to feed us our insatiable craving for a peek into the next in Palahniuk's line of dark, satirical worlds.
Related Tags:
anjelica huston, black comedy, brad william henke, choke, chuck palahniuk, clark gregg, comedy, confessions of a dangerous mind, fight club, gillian jacobs, kelly macdonald, no country for old men, punk, radiohead, romantic, romantic comedy, sam rockwell, satire, satirical, sidefeatured, special jury prize, sundance, sundance film festival, the royal tenenbaums, tyler durden
© Gear Live Media, LLC. 2007 – User-posted content, unless source is quoted, is licensed under a Creative Commons Public Domain License. Gear Live graphics, logos, designs, page headers, button icons, videos, articles, blogs, forums, scripts and other service names are the trademarks of Gear Live Inc.