Wednesday May 6, 2009 4:16 am
Film Academy Pays Tribute to 1939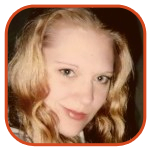 Tweet
Posted by K.C. Morgan Categories: Action, Adaptation, Drama, Period, Political, Comedy, Awards,
The Academy of Motion Picture Arts and Sciences has decided to pay homage to one of the greatest years for movies by honoring ten legendary films from 1939. The Goldwyn Theater will offer up one of these treats every single week.
The tribute starts with what I believe to be the greatest of all stories told in book or cinema, Gone With the Wind. This Oscar-sweeping hit won most all the big awards in '39 and features the amazing pairing up Vivien Leigh and Clark Gable. Gable's famous exit line remains the greatest in film history, as named by the American Film Institute. Scarlett O'Hara's last spoken line - "tomorrow is another day" - is ranked twelfth by the AFI.
Read More

| LA Times
Stagecoach, starring film legend John Wayne, will also be featured. The movie helped make Wayne a lasting star, and it's widely considered to be among the most exceptional of western flicks. Orson Welles was reportedly so impressed with this film, he once stated he watched it at least forty times while he worked on Citizen Kane, still named by AFI as the greatest film ever made.
Wuthering Heights, based on that tragic book of lost love by the same name, stars Laurence Olivier and Merle Oberon. This film was nominated for eight statues in '39, but Gone With the Wind took almost every single award. Olivier very much wanted his future wife, Vivien Leigh, to play opposite him in the role of Emily. Lucky for film fans, Leigh became the leading lady of GWTW instead.
Bette Davis, one of the most legendary queens of the silver screen, will be featured in Dark Victory. The flick was nominated for three Oscars and features Davis in one of her more memorable roles. Notably, Humphrey Bogart's stable hand character becomes the impetus that sends Bette's character back into the arms of true love. Her final, very moving scene makes Dark Victory one of her many exceptional films. The movie is one of the many which landed Davis a Best Actress nomination; she lost in '39, of course, to Vivien Leigh in the latter's American film debut.
Love Affair, starring two greats - Irene Dunne and Charles Boyer - offers a very familiar story to cinema fans. This 1939 flick is perhaps better known for its 1950s remake, An Affair to Remember, starring the unforgettable Cary Grant and Deborah Kerr. To say the second Affair is better than the first is a great disservice to Dunne and Boyer, who positively light up the screen in this original version of the flick.
Goodbye Mr. Chips, one of my personal favorites, features the big screen introduction of Greer Garson, an actress whose quiet beauty is hard to forget. Leading man Robert Donat was not extremely well-known to US movie going audiences, but in Mr. Chips he created a very memorable character. This story of an English schoolmaster flew under the radar in 1939, but Donat managed the most startling Oscar upset on the year when he took Best Actor over Clark Gable as Rhett Butler. If that's not enough reason to watch this movie, then I don't know what is.
Greta Garbo, who remains one of the screen's most mysterious and beautiful stars of all time, took on her first comedy in the role of Ninotchka. Opposite Melvyn Douglas, Garbo is charming, funny and wildly entertaining as a Russian who finds the love of her life. The flick garnered four Oscar nominations in 1939.
Mr. Smith Goes to Washington features the unbelievably magical pairing of Frank Capra and Jimmy Stewart - Capra the feelgood director and Stewart the charming and clumsy leading man. Capra would direct Stewart twice more after this first film adventure together, though the most famous of their three flicks is undoubtedly It's a Wonderful Life. In Smith, Stewart became one of film's biggest stars - and he held the honor for decades afterward. This tale of dirty politics, boyish enthusiasm and first love is one of my personal favorites and the perfect remedy for any bad day. In my mind, Stewart is the greatest actor of all time - or at the very least, the most charming. Jean Arthur, opposite him, is truly one of cinema's most memorable leading ladies. Will good triumph over evil in this tale of crooked political games? You're not familiar enough with Capra if you're asking the question, and this film is a great place to start brushing up on your directorial knowledge. Smith was nominated for a staggering 11 Oscars, won Best Original Screenplay, and remains one of the greatest things ever produced in film.
Adapted from the popular novel, Of Mice and Men shows the stark reality of life during the Great Depression - an era that was only just winding down in 1939. Burgess Meredith and Lon Chaney Jr. play the leading roles. The film was nominated for four Academy Awards.
The Wizard of Oz closes out the tribute. Starring Judy Garland and her unbelievably gorgeous singing voice, this adaptation of the L. Frank Baum novel remains one of the most-loved movies of all time. At its opening, the film dedicates itself to the young at heart…and everyone who watches this one is sure to feel as if that message truly speaks to them.
Can't make it to the Samuel Goldwyn Theater every week of the summer to view these ten amazing films? You can catch many of them on TCM, and all are available on DVD and/or VHS.
Related Tags:
1939, 1939 movies tribute, academy awards, academy of motion picture arts and sciences, afi, american film institute, bette davis, burgess meredith, charles boyer, clark gable, dark victory, frank capra, gone with the wind, goodbye mr chips, goodbye mr. chips, greer garson, greta garbo, humphrey bogart, irene dunne, jimmy stewart, john wayne, judy garland, lon chaney jr, lon chaney jr., love affair, melvyn douglas, mr. smith goes to washington, mrs smith goes to washington, ninotchka, of mice and men, orson welles, oscars, sidefeatured, stagecoach, tcm, the wizard of oz, vivien leigh, wizard of oz, wuthering heights
© Gear Live Media, LLC. 2007 – User-posted content, unless source is quoted, is licensed under a Creative Commons Public Domain License. Gear Live graphics, logos, designs, page headers, button icons, videos, articles, blogs, forums, scripts and other service names are the trademarks of Gear Live Inc.