Sunday October 25, 2009 3:36 am
Antichrist Lacks Scares, Boasts Biblical Allegory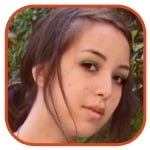 Tweet
Posted by Robin Paulson Categories: IFC Films, Foreign, Horror, Independent, Religious, Thrillers, Casting, New Releases, Trailers,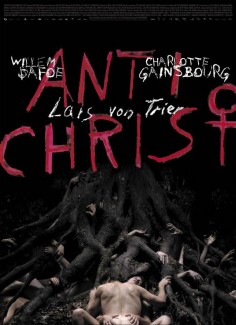 For a film whose trailer advertises a critic hailing it as "The most shocking film in the history of Cannes Film Festival," you've at least got to wonder—if not for a mere moment—what a movie like that has to offer. While some remarkable trailers go on to pull back the curtains on so-so films (Where the Wild Things Are, anyone?), a plethora of descriptive words come to mind as I write about Antichrist and "so-so" is hardly one of them.
Opening on a handful of screens in the midst of Halloween season, Lars Von Trier's latest achievement seemed the perfect pick for the indie lover (or at least those sick of the Saw franchise and/or already viewed Paranormal Activity, the little horror film that could). A fan of the ever-adroit Willem Dafoe and alluring French singer/actress Charlotte Gainsbourg, I find myself drawn to limited casts (Hard Candy); with that, I cannot imagine that Von Trier's history with Dogme 95 had little to do with this. There was also the slight fact that the director himself was clinically depressed during the writing and some of the production process. Here marks more of an appeal and effort to view the film—did Von Trier meet the challenge of a two-person cast?
Aside from the slight deceit of its "scary movie" marketing poised for shocks (i.e. the bombarding, sanguine title atop corpses intertwined with a tree on the film's poster), I believe that Von Trier does just that.
Structurally set in chapter format, the movie's monochromatic Prologue has no dialogue. The audience bears witness to the death of the couple's toddler, Nic, as they engage in sex while the the opera song "Lascia Ch'io Pianga" (the music from the trailer) hauntingly advances the slow-motion images. The death of their son commences She's (Gainsbourg) preternatural descent, prompting He (Dafoe) to imprudently treat her himself. He's exercises at home reap little success, cuing their ill-boding retreat to their cabin in the woods (aptly named Eden).
While I do not view this as a scary movie, I shall admit that I was holding my breath for a few scenes and cringing quite childishly for a couple others. Overall, however, this is not a horror film so much as a highly-stylized and beautiful revenge movie between Adam and Eve—perhaps horror in the traditional sense. Meshing exquisite frames and brilliant performances, the story upholds an attempt to experience Adam's pain and strength (causing some critics to view it as misogynistic*) as nature possesses Eve to perform Satan's bidding. The pace goes largely unnoticed as a few humorous scenes, mostly with He (i.e. a self-cannibalizing fox looks at He and remarks, "Chaos reigns" in a very death metal-like voice), are sprinkled throughout.
Now I finally address what everyone talks about in regard to this film, despite its engaging concept: the genital mutilation. When early reviews compared He's injury to notable castration scenes, I had expected the worst walking into the theater—it is far less graphic than my presumption (trust me, my imagination is brutal). As for She, yes, I will admit that this scene got to me; this was one of the scenes I noted earlier where I found myself squirming in my chair. Then again, my gender probably has a lot to do with that. Either way, I still think that both of the scenes were hyped—most likely due to gain that scare factor edge—so much that it pushed too many potential viewers away from the film.
In other words, go out there and support a foreign film called Antichrist!
*You know what's more misogynistic than this film? The Bible.
© Gear Live Media, LLC. 2007 – User-posted content, unless source is quoted, is licensed under a Creative Commons Public Domain License. Gear Live graphics, logos, designs, page headers, button icons, videos, articles, blogs, forums, scripts and other service names are the trademarks of Gear Live Inc.