Tuesday December 9, 2008 3:30 pm
A Christmas Carol Medley: The Many Ways You Can Enjoy Dickens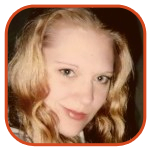 Tweet
Posted by K.C. Morgan Categories: Adaptation, Animation, Short Films, Drama, Family, Musicals, Period, Comedy,
It's that time of year when it's unsafe to enter a department store, when televised specials are vying to offer you the biggest stars and most touching moments. When ancient movies get dredged up for our entertainment. There is one holiday-themed tale which is so predominant, no winter season would be complete without it. This only begs one question: which version will you watch?
A Christmas Carol is one of the most re-made movies in cinematic history - even Disney is in on the action. But the story itself is even older than Hollywood. A Christmas Carol was originally written by Charles Dickens, and first hit the scene way back in 1843. More than one hundred years later, it's still one of the most widely-recognized holiday stories in history.
And if you want to enjoy this time-honored tale of redemption, you'll have more than your fair share of opportunity. How many ways can you enjoy Dickens this year?
The book was put into film as early as 1901 in Britain, a short clip that made the story come to life. Similar shorts followed in 1908, 1910 and 1913. The story became a feature-length silent film in 1916, titled The Right to be Happy. It resurfaced again in 1923 under its better-known title, A Christmas Carol.
You won't find any of these versions, unless you're a die-hard collector or employee of an historical film society. You can, however, view the very first full-length motion picture made with sound to depict the tale. PBS will air 1935's Scrooge on December 13 at 9 pm. This version stars Seymour Hicks as the title character. TCM will show 1938's A Christmas Carol on December 20 at 4:45 pm. This version stars Reginald Owen as Scrooge, and is re-run on TV every single year. This black-and-white adaptation is still one of the most well-known among all the many adaptations of Dickens' work.
The 1951 version of the story, again titled Scrooge, stars Alistair Sim as the penny-pinching miser. This adaptation, my personal favorite, can be viewed in original black and white or in full color…just not necessarily on television. Though is was TV which gave rise to new found popularity for this once-forgotten version of the tale, this particular adaptation has not aired and will not air until at least December 24 - if it airs at all.
You can, however, tune into TCM again on December 20 at 6 pm to see a less well-known and somewhat different version of the story. Set to music and produced with all the lavish style of any song-and-dance film, Scrooge (1970) stars Albert Finney in the title role. Cinema fans will delight in seeing Alec Guiness as Scrooge's deceased partner, Bob Marley.
The holidays would hardly be complete, however, without Disney's definitive version of the tale. Featuring well-loved animated characters from the company's large pantheon of favorites, this twenty-four minute film short was made for younger television viewers (but still warms the cockles of even the older, adult watchers). Mickey's Christmas Carol, originally released in 1983, will next air on ABC Family (one of the many Disney-owned networks) on Wednesday at 7 pm.
The 1984 made-for-TV-movie is the most oft-run of all the adaptations, and is being shown all month long to help you maintain a holiday spirit. Starring George C. Scott (who was nominated for an Emmy in the role), this full-color version airs next on AMC. You can catch it on December 15 at 8 pm, as well as other days throughout the month.
For a slightly different take on the classic tale, you can always watch the 1988 film Scrooged. With Bill Murray as a cold-hearted TV exec, this remains one of the funniest when it comes to re-telling the tale. The Muppets version of the story was made in 1992, and while this movie isn't airing on TV this year, Muppets fans can see a brand-new holiday special on CBS. This new holiday delight airs on the 17th at 8pm. Animated, kid-friendly film versions of A Christmas Carol were made in 1997, 2001 and 2006. All three films boast some very famous voices.
Countless television versions of the tale will also make the season bright. This very famous Christmas theme is often re-told in television episodes, shorts and specials that help bring the story to life even all these years after the words were first put to the page.
Legend has it that Dickens originally wrote the story to help pay off a debt. It's safe to say the author met his goal - A Christmas Carol sold six thousand copies in its first week. A morality tale, the theme of redemption and reformation was common enough for the day, yet this particular story remains one of the most enduring of all time. An excerpt from this book was the material used for the first public reading ever given by Charles Dickens. The book can currently be purchased through any number of stores or online buying sites.
© Gear Live Media, LLC. 2007 – User-posted content, unless source is quoted, is licensed under a Creative Commons Public Domain License. Gear Live graphics, logos, designs, page headers, button icons, videos, articles, blogs, forums, scripts and other service names are the trademarks of Gear Live Inc.