Tuesday December 14, 2010 11:46 pm
2011 Golden Globe Nominations (Film)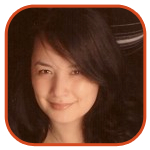 Tweet
Posted by Veronica Santiago Categories: 20th Century Fox, FOCUS, Disney, Fox Searchlight, Lionsgate, Paramount, Sony, Warner Bros, Weinstein Company, Action, Adaptation, Adventure, Animation, Biopics, Drama, Family, Foreign, Foreign Language, Musicals, Period, Romance, Sequels, Comedy, Sports, Thrillers, Awards,
Katie Holmes, Josh Duhamel and Blair Underwood helped kick off the 2010-11 awards season Tuesday morning by formally announcing the latest round of Golden Globe contenders.
In the film category, The King's Speech -- starring Colin Firth, Helena Bonham Carter and Geoffrey Rush -- lead all nominees with a total of six nods. (The Fighter and The Social Network tied for second with six each.)
Although the Academy Awards will not necessarily mirror the choices made by the Hollywood Foreign Press Association, there were some notable inclusions/omissions in this year's list of Globe nominees:
Justin Timberlake did not earn an acting nomination for The Social Network.
Angelina Jolie and Johnny Depp were both recognized for their work in The Tourist, a movie that has been panned by critics. (BTW - they were nominated in the "Comedy" category.)
Speaking of Depp, he will be running against himself. (He was also nominated for Alice in Wonderland.)
Wall Street's Michael Douglas has now received another Golden Globe nod for his role as Gordon Gekko. (He won for Best Actor in 1987.)
Gwyneth Paltrow did not earn a nomination for her role in Country Strong.
127 Hours was left out of the Best Movie category -- so was True Grit. (The Coen Brothers western received zero nominations.)
The 68th Annual Golden Globe Awards -- hosted again by Ricky Gervais -- will air Jan. 16 on NBC.
(You can find the full list of nominees after the jump. Click here for the TV nominations.)
Read More

| Golden Globes
BEST MOTION PICTURE - DRAMA
Black Swan
The Fighter
Inception
The King's Speech
The Social Network
BEST MOTION PICTURE - COMEDY OR MUSICAL
Alice in Wonderland
Burlesque
The Kids are All Right
Red
The Tourist
BEST DIRECTOR
Darren Aronofsky, Black Swan
David Fincher, The Social Network
Tom Hooper, The King's Speech
Christopher Nolan, Inception
David O. Russell, The Fighter
BEST ACTRESS - DRAMA
Halle Berry, Frankie & Alice
Nicole Kidman, Rabbit Hole
Jennifer Lawrence, Winter's Bone
Natalie Portman, Black Swan
Michelle Williams, Blue Valentine
BEST ACTOR - DRAMA
Jesse Eisenberg, The Social Network
Colin Firth, The King's Speech
James Franco, 127 Hours
Ryan Gosling, Blue Valentine
Mark Wahlberg, The Fighter
BEST ACTRESS - COMEDY OR MUSICAL
Annette Bening, The Kids are All Right
Anne Hathaway, Love and Other Drugs
Angelina Jolie, The Tourist
Julianne Moore, The Kids are All Right
Emma Stone, Easy A
BEST ACTOR - COMEDY OR MUSICAL
Johnny Depp, Alice in Wonderland
Johnny Depp, The Tourist
Paul Giamatti, Barney's Version
Jake Gyllenhaal, Love and Other Drugs
Kevin Spacey, Casino Jack
BEST SUPPORTING ACTRESS
Amy Adams, The Fighter
Helena Bonham Carter, The King's Speech
Mila Kunis, Black Swan
Melissa Leo, The Fighter
Jacki Weaver, Animal Kingdom
BEST SUPPORTING ACTOR
Christian Bale, The Fighter
Michael Douglas, Wall Street: Money Never Sleeps
Andrew Garfield, The Social Network
Jeremy Renner, The Town
Geoffrey Rush, The King's Speech
BEST ANIMATED FILM
Despicable Me
How to Train Your Dragon
The Illusionist
Tangled
Toy Story 3
BEST FOREIGN LANGUAGE FILM
Biutiful (Mexico, Spain)
The Concert (France)
The Edge (Russia)
I Am Love (Italy)
In a Better World (Denmark)
BEST SCREENPLAY
127 Hours (Simon Beaufoy, Danny Boyle)
Inception (Christopher Nolan)
The Kids are All Right (Stuart Blumberg, Lisa Cholodenko)
The King's Speech (David Seidler)
The Social Network (Aaron Sorkin)
BEST ORIGINAL SCORE
127 Hours (A.R. Rahman)
Alice in Wonderland (Danny Elfman)
Inception (Hans Zimmer)
Alexandre Desplat (The King's Speech)
The Social Network (Trent Reznor, Atticus Ross)
BEST ORIGINAL SONG
"Bound to You," Burlesque
"Coming Home," Country Strong
"I See the Light," Tangled
"There's a Place for Us," Chronicles of Narnia: The Voyage of the Dawn Treader
"You Haven't Seen the Last of Me," Burlesque
Related Tags:
127 hours, 2010-11 awards season, 68th annual golden globe award, 68th annual golden globe awards, 68th annual golden globes, a.r. rahman, aaron sorkin, alexandre desplat, alice in wonderland, amy adams, andrew garfield, angelina jolie, animal kingdom, anne hathaway, annette bening, ar rahman, atticus ross, awards, awards season, barney, barneys version, best actor, best actress, best animated film, best director, best foreign language film, best most picture, best original score, best original song, best screenplay, biutiful, black swan, blue valentine, bound to you, burlesque, casino jack, chris nolan, christian bale, christopher nolan, chronicles of narnia, colin firth, comedy, coming home, country strong, danny elfman, darren aronofsky, david fincher, david o russell, david o. russell, david seidler, dawn treader, despicable me, drama, easy a, emma stone, frankie & alice, frankie and alice, geoffrey rush, golden globe, golden globe award, golden globe awards, golden globe nominations, golden globes, halle berry, hans zimmer, helena bonham carter, hfpa, hollywood foreign press association, how to train your dragon, i am love, i see the light, illusionist, in a better world, inception, jacki weaver, jake gyllenhaal, james franco, jennifer lawrence, jeremy renner, jesse eisenberg, johnny depp, juliann moore, kevin spacey, kids are all right, king, kings speech, lisa cholodenko, love and other drugs, mark wahlberg, melissa leo, michael douglas, michelle williams, mila kunis, musical, natalie portman, nicole kidman, nominations, original score, original song, paul giamatti, rabbit hole, red, ryan gosling, score, sidefeatured, simon beaufoy, social network, songs, stuart blumberg, supporting actor, supporting actress, tangled, the chronicles of narnia, the chronicles of narnia voyage of the dawn treader, the chronicles of narnia: voyage of the dawn treader, the concert, the edge, the fighter, the illusionist, the kids are all right, the king, the kings speech, the social network, the tourist, the town, there, tom hooper, tourist, toy story, toy story 3, trent resnor, voyage of the dawn treader, wall street, wall street 2, wall street money never sleeps, wall street: money never sleeps, winter, winters bone, you haven
© Gear Live Media, LLC. 2007 – User-posted content, unless source is quoted, is licensed under a Creative Commons Public Domain License. Gear Live graphics, logos, designs, page headers, button icons, videos, articles, blogs, forums, scripts and other service names are the trademarks of Gear Live Inc.