Wednesday November 14, 2007 3:34 pm
2007 Holiday Movie Guide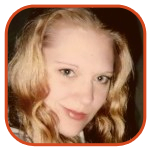 Tweet
Posted by K.C. Morgan Categories: 20th Century Fox, Columbia Pictures, DreamWorks, Disney, Yari Film Group Releasing, Animation, Drama, Family, Romance, Comedy, Box Office, Casting, Upcoming Releases,
The music, the décor, the treats…the weather. The holidays are drawing near, and that can only mean one thing: lots of sappy heart-wrenchers are going to start appearing in our movie theaters. Even the films couched as comedies are sure to evoke a deeper meaning, all in an effort to open our holiday hearts.
Whether you want tears, laughter, or good old-fashioned family entertainment, this year Hollywood is running the gamut on movies designed to tempt you away from the malls and into the theaters. But will you actually see any of them? Get the scoop on all the upcoming movies being released this holiday season.
Mr. Magorium's Wonder Emporium
I saw the trailer and immediately dismissed this movie out of hand. Never mind that it has Dustin Hoffman and Natalie Portman (a big star cast if ever there was one); this is a movie about a magic toy shop. HUH? Who actually got Hoffman and Portman to agree to this? Designed especially for kids and family, Magorium is about an inventor (Hoffman) and his manager's (Portman) attempts to keep the shop open, despite intervention from an accountant (Jason Bateman).
This one's for the little tykes, people. Mr. Magorium's Wonder Emporium comes to theaters November 16.
Read More

|
AOL Movies
Enchanted
Disney has been promoting this one as hard as they can, and for good reason. The animation-mixed-with-real-life setup is generally an unsuccessful one, and Enchanted seems to be no exception (judging from the over-the-top trailers). In Enchanted, a princess (Amy Adams) finds that her Prince Charming is a modern-day man living in New York. Get this, he's also a divorce lawyer. The role is played by Patrick Dempsey.
The movie opens November 21. Please, try to wait at least that long before you go running to the theaters to see this.
Christmas in Wonderland
Scheduled for a release date of November 21, Christmas in Wonderland boasts a big cast that includes Patrick Swayze (he's still around?), Carmen Electra, Chris Kattan and Matthew Knight.
Your basic holiday family comedy, Christmas in Wonderland is about a dad and his two kids attempting a cross-country trip on Christmas Eve. That's likely. The movie begins when the family finds themselves running into trouble at the mall. How very American. Just another cookie-cutter family flick for you during the holiday season.
This Christmas
Another holiday family flick boasting a large cast, This Christmas features a family getting together in the name of the season for the first time in 4 years. There's lots of comedy, tongue-in-cheek jokes, and enough racy material to make this one enjoyable for adults, too. Mekhi Phifer and Regina King are among the cast.
This Christmas opens in theaters November 21.
Grace is Gone
This serious drama comes to the theaters December 7 and shows leading star John Cusack in a role unfamiliar to fans. In this tear-jerker, Cusack must try to find a way to tell his young daughter that her mother (his wife) has been killed in Iraq. Heady subject matter for the holiday season, and quite different from the lighthearted comedies that will have moviegoers packing in to enjoy laughs. If you'd rather cry instead, Grace is Gone is the movie for you.
The Kite Runner
Filled with a bunch of stars I've never before heard of, this DreamWorks drama is about family and friendship. Sure to take viewers on an emotional roller coaster ride, The Kite Runner could surprise a few people with its box office results. I smell a holiday sleeper. There's nothing like feeling bad when most other movies are trying to make you feel good.
The Kite Runner hits theaters December 14.
The Perfect Holiday
This romantic comedy has one thing all the other holiday comedies do not: Queen Latifah. SOLD! Gabrielle Union and Morris Chestnut are also among the cast. Union plays a divorced mother who will no doubt find love, romance, and the answer to all her troubles by the time the movie is over. It's just what moviegoing audiences want to see, and once again it's got the Queen of comedy.
The Perfect Holiday comes to theaters December 12.
Walk Hard: The Dewey Cox Story
Want ribald comedy that has nothing whatsoever to do with the season? Then you'll want to check out The Dewey Cox Story. This one comes to theaters December 21 and stars the hilarious John C. Reilly as, of course, Dewey Cox. Jenna Fischer and Tim Meadows also have roles in the comedy about the fictional rock legend.
This already looks fabulous, and it isn't even in keeping with the season. Thank goodness.
Related Tags:
adaptation, afghanistan, amy adams, animation, carmen electra, chris kattan, christmas in wonderland, dewey cox, disney, drama, dreamworks, dustin hoffman, enchanted, family, gabrielle union, grace is gone, holiday movie guide, holiday movies, iraq, jason bateman, jenna fischer, jenna fisher, john c reilly, john c. reilly, john cusack, matthew knight, mekhi phifer, morris chestnut, mr magoriums wonder emporium, mr. magorium's wonder emporium, mr. magoriums wonder emporium, natalie portman, patrick dempsey, patrick swayze, queen latifah, regina king, susan sarandon, the kite runner, the perfect holiday, this christmas, tim meadows, walk hard the dewey cox story, walk hard: the dewey cox story
© Gear Live Media, LLC. 2007 – User-posted content, unless source is quoted, is licensed under a Creative Commons Public Domain License. Gear Live graphics, logos, designs, page headers, button icons, videos, articles, blogs, forums, scripts and other service names are the trademarks of Gear Live Inc.