Monday February 25, 2008 3:04 pm
Memorable Moments from the Unmemorable Academy Awards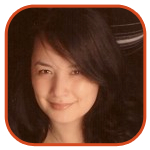 Tweet
Posted by Veronica Santiago Categories: Awards, Celeb News,
Last night's Best Actor categories were as predictable as the Best Actress races were surprising. Yesterday's ceremony was also as disappointing as it was routine.
For months now, we'd been hearing about several plans being orchestrated for the Academy Awards. If the writers' strike was still in effect, the producers swore the telecast would continue with packages that celebrated Oscar's 80-year history. Interestingly enough, even with the scribes back at work, the show was still horribly written and crammed with unnecessary fillers. (Even I could have penned 'the always Fantastic…Jessica Alba'.)
As it was, the winners appeared to have been given less time last night to accept their awards than ever. (Which may or may not have been a good thing.) But did Javier Bardem really need to rush his lovely speech to his mother? Did the organizers have to reshow the previous awards presentations? Did the AMPAS President really need to waste time explaining how the selection process is done??
Read More

|
Academy of Motion Picture Arts and Sciences
Sadly, even Jon Stewart felt a bit stiff and off his mark last night. Although I would have liked to see a more creative open (No singing? No movie cameos?), I'm assuming that fell to the waste side due to lack of time. But should lack of preparation also excuse the host's overall flat performance? Not only did his political jokes lack zing, he resorted to old standbys for easy quips. A joke about Jack Nicholson and impregnated women? Teasing Dennis Hopper about drug use? Really Jon, you could have come up with better stuff that that.
Thankfully, though, there were a few moments (good and bad) sprinkled throughout the telecast that helped keep my eyes glued:
THE 'I CAN'T HELP BUT LIKE YOU EVEN THOUGH I HAVE NO IDEA WHO YOU ARE' MOMENT:
This one goes to Marion Cotillard, who took the surprise Best Actress win for her work in La Vie en Rose. Although I was bummed that Julie Christie didn't take the expected prize, Cotillard brought back memories of when Adrien Brody took the upset in 2003. She was sooo happy and shocked - and so adorable - you just couldn't help but smile. And when I saw the picture of her hugging presenter Forest Whitaker backstage, I felt like a proud voyeur.
THE 'LIFE LOOKS GOOD AFTER 60' MOMENT(S):
Speaking of Julie Christie - didn't she look amazing last night? Yes, they may have access to treatments the rest of us can't afford - but seeing Christie (66) and Helen Mirren (62) shine radiantly made me feel good about my (much) later years.
THE 'SONGS ARE BEST SUNG WITH SQUIRRELS' MOMENT:
Although I truly loved her in Enchanted, Amy Adams' (who was robbed of a nomination, btw) performance of "Happy Working Song" looked incredibly lifeless. Couldn't they have at least supplied a crew or an animated backdrop to accompany her? She was awkwardly left to fend for herself with absolutely nothing to work with. There's only so many ways you can make someone envision animals cleaning a toilet.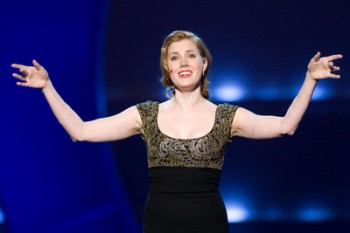 THE 'SHOULDN'T HE BE IN JAIL?' MOMENT:
Although he could still face time in federal prison for issues relating to tax evasion, actor Wesley Snipes made sure to dust off his best tuxedo and reemerge into society. I'm gonna speak on behalf of Survivor's Richard Hatch and encourage Snipes to enjoy the freedom while he can.
THE 'DID YOU FORGET SOMEONE?' MOMENT:
Although the Academy made a point of closing its 'In Memoriam' section with a dedication to Heath Ledger, they somehow overlooked another drug-related death: Brad Renfro.
THE 'LITTLE GUY WINS BIG' MOMENT:
Watching Marketa Irglova and Glen Hansard win for their song, "Falling Slowly", just made me all warm and gooey inside. Their little movie (Once) - made for very little money - is a musical gem that needs to be seen. Now that it has defeated several Disney-related songs for an Oscar, maybe it will be. Moments like this one (and the one for Cotillard) are what make the Oscars exciting. We should all be thrilled to see small films/performances get the respect they deserve. Added bonus? After Hansard's heartfelt speech, Stewart joked about how 'arrogant' he was.
THE 'THAT TOOK A LOT OF CLASS' MOMENT:
The stingy Academy didn't provide enough time for both Once winners (mentioned above) to speak and left Marketa Irglova hanging. After the commercial break, Jon Stewart brought her back on stage so that she could have her say.
(For a complete rundown on all the Oscar winners, click here.)
Related Tags:
2008 academy awards, 2008 oscars, 80th annual academy awards, abc, academy award, academy awards, academy of motion picture arts and sciences, ampas, amy adams, awards season, best actress, best song, brad renfro, dennis hopper, enchanted, falling slowly, forest whitaker, glen hansard, happy working song, heath ledger, helen mirren, host, in memoriam, jack nicholson, javier bardem, jessica alba, jon stewart, julie christie, la vie en rose, marion cotillard, marketa irglova, memorable moments, once, oscar, oscars, richard hatch, telecast, wesley snipes, writers strike
© Gear Live Media, LLC. 2007 – User-posted content, unless source is quoted, is licensed under a Creative Commons Public Domain License. Gear Live graphics, logos, designs, page headers, button icons, videos, articles, blogs, forums, scripts and other service names are the trademarks of Gear Live Inc.