Sunday January 28, 2007 9:55 pm
The 2007 Screen Actors Guild Awards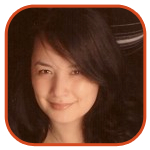 Tweet
Posted by Veronica Santiago Categories: Drama, Independent, Musicals, Comedy, Awards, Celeb News, Celebrity Controversy, Lists,
Oscar, Schmoscar.
We all want to be liked. And it feels even better when those you are competing against are doing the liking. So while winning an Academy Award may get you noticed, winning a SAG award gets you respect.
Who cares if a screenwriter votes for you? And what does a People's Choice Award really mean? The Screen Actors Guild Awards is the only show where Film and TV actors are applauded by their peers.
So who was voted Homecoming King and Queen by their classmates this year? For more on the winners and the coverage, read on!
8:02pm: I've always loved the SAGs classy opening. Hearing stories about how actors becoming who they are today is such a nice touch. What did I learn? That Marg Helgenberger is sleeping with the SAG president. Apparently that's the way to go.
8:04pm: A shaggy-haired Ashton Kutcher starts off the evening presenting the award for Outstanding Female Actor in a Television Movie or Miniseries. Helen Mirren - looking absolutely regal once again—wins for Elizabeth I. How weird that she will probably win twice tonight for playing two different queens.
8:10pm: Forest Whitaker and America Ferrara (who both deserved their Golden Globe wins) present the Outstanding Male Actor in a Television Movie or Miniseries award to Jeremy Irons. So far a one-two punch for Elizabeth I.
8:20pm: Sandra Oh (in my favorite dress of the evening thus far) and Patrick Dempsey give the award for Outstanding Male Actor in a Comedy Series to Alec Baldwin. I'm bummed that Steve Carell didn't win but between The Departed and 30 Rock, this is probably Alec's year.
8:22pm: Kyra Sedgwick and Matthew Perry give the Outstanding Female Actor in a Comedy Series award to this year's golden girl, America Ferrera. I'm not thrilled with the hair, but her emerald green dress makes a non-skinny girl proud.
8:34pm: The cast of The Mary Tyler Moore Show reunite on stage to announce the award for Best Ensemble in a Television Comedy. The Office takes the win!! It's always so strange when you see people from your office all dressed up outside of work. It's like they're real people….with makeup artists.
8:43pm: Marcia Gay Harden - in probably the most risque dress of the evening - presents the Outstanding Male Actor in a Supporting Role (Film) to Eddie Murphy. Just earlier this evening he was talking about resurrecting the Beverly Hills Cop series. Maybe he should think about continuing uphill before going back down.
9:05pm: The Life Achievement Award goes to Julie Andrews. I am now forced to add one more thing to my New Year's Resolutions: 'Must Finally Watch the The Sound of Music'.
9:15pm: Christian Slater and Mary-Louise Parker present the award for Outstanding Female Actor in a Drama Series to a stunned Chandra Wilson from Grey's Anatomy. This has definitely got to be the first upset of the evening. va-jay-jay. Actors applaud those who get to say that.
9:19pm: Steve Carell and Julia Louis-Dreyfus hilariously rip each other apart making the voters rethink the awards they lost out on. They then hand the Outstanding Male Actor in a Drama Series statue to Hugh Laurie of House. Has anyone else noticed that the Brits have invaded?
9:28pm: Teri Hatcher and Alec Baldwin take the podium and give the Outstanding Ensemble in a Drama Series award to Grey's Anatomy. At least we don't have to worry about someone being around to say the 'F' word again. (He's currently hiding away searching his soul). Unfortunately the controversy is not allowed to die thanks to Ellen Pompeo almost 'forgetting' to say his name.
9:34pm: Greg Kinnear gives the Outstanding Female Actor in a Supporting Role (Film) to Jennifer Hudson. Abigail Breslin needs to learn how to act like she's happy for someone else before she can ever win one of these.
9:43pm: Reese Witherspoon passes the Outstanding Male Actor in a Leading Role (Film) statue to Forest Whitaker. See Abigail? Leo just lost twice tonight, but he somehow manages to look like he's not mad. Well….not that mad.
9:48pm: Jeremy Irons (why not Jamie Foxx?) presents the award for Outstanding Female Actor in a Leading Role (Film). Helen Mirren snatches the win and the British Invasion rolls on…
9:51pm: Annette Bening caps the evening with the award for Best Ensemble in a Motion Picture. The cast of Little Miss Sunshine and their big yellow bus runs over the mighty cast of The Departed. Wow! Wow. Those Oscars sure are going to be interesting, aren't they?
© Gear Live Media, LLC. 2007 – User-posted content, unless source is quoted, is licensed under a Creative Commons Public Domain License. Gear Live graphics, logos, designs, page headers, button icons, videos, articles, blogs, forums, scripts and other service names are the trademarks of Gear Live Inc.