Essential Mind Camp Info!
Looking for the quick info on Seattle Mind Camp, and what exactly it is? We've collected the most important information right here for you: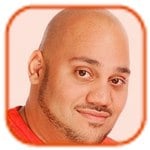 Tweet
Posted by Andru Edwards Categories: Upcoming, Announcements,
Seattle Mind Camp 3.0 is starting to take shape, and we are ready to announce the date and venue. We have recently been getting quite a few inquiries, so here goes:
Seattle Mind Camp 3.0 will take place on November 11-12 at the Youngstown Cultural Arts Center, the same venue that hosted Mind Camp 2.0.
Mark your calendars and save the date. Oh, and tickets? We will release the first round of ticket sales on Monday, August 28, 2006. We will be opening up about half of our tickets for early purchase at a discount. Start spreading the word and letting people know about Mind Camp 3.0.
Sponsors? We are looking for you - contact us if you are interested in helping make Mind Camp 3.0 happen.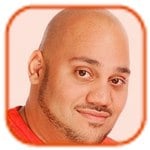 Tweet
Posted by Andru Edwards Categories: Activities,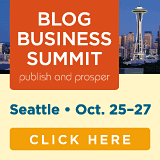 Okay Mind Campers, we have a bit of a treat for you. The Blog Business Summit conference is happening here in Seattle at the Bell Harbor Conference Center from October 25-27th. We were able to get special discounted rate for anyone who wants to attend. Simply put, if you would like to mingle with the major movers and shakers in the blogging world, this is the place to be. By using our link and coupon code, you will get a $100 discount off of the entrance fee. Here are the details:
Head on over to The Blog Business Summit and click on "Register Now" at the top of the page. During the checkout process, enter coupon code AESM06 to receive the $100 discount.
If you know anyone else who may be interested in attending, feel free to forward this information to them!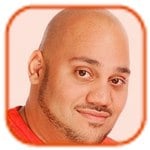 Tweet
Posted by Andru Edwards Categories: Activities, Aftermath,
We realize that while we put on Seattle Mind Camp every six months, there is stilll a yearning for that awesome connectedness that we get out of the event in the "off season." That being said, Justin Martenstein sent over a few events and gathering that occur on a regular basis that you can hook into:
Some of these are on hiatus for the summer, but others are still chugging along. Anyone know of any other groups?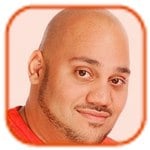 Tweet
Posted by Andru Edwards Categories: Aftermath,
In this special episode of The Bleeding Edge, we take a look at Gear Live's latest Mind Camp event. Here is what we have for you:
Best part for me? The massage. Hurt so good, and had me feeling like a new man. One note - the Xbox 360 contest that we mention in this episode is now over, and the winner will be announced shortly.
Here's how to get the show:
Subscribe: iTunes iPod / H.264 | iTunes MPEG-4 | RSS iPod Feed | RSS MPEG-4 Feed
|Download| - iPod-formatted H.264 (Mirror)
|Download| - DivX (Mirror)
|Download| - MPEG-4 (Mirror)
|Download| - PSP (Mirror)

IMPORTANT: We are surveying the viewers of our show to see what it is that people like, and more importantly, what they don't like. It is anonymous, and just takes a couple of minutes. If you have the time, we would appreciate it! As always, feel free to let us know what you think in the comments.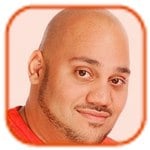 Tweet
Posted by Andru Edwards Categories: Aftermath,
An admitted video editing novice, David Geller of WhatCounts created the video above, giving us a look at some of the thing he experienced at Seattle Mind Camp 2.0. The video is about eight and a half minutes long, and does a good job of showing off the chaos that is Seattle Mind Camp.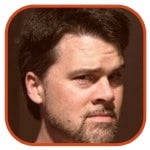 Tweet
Posted by Stuart Maxwell Categories: Aftermath,
Mind Camp 2.0 is in the books. On behalf of Andru and the rest of the planning committee, I want to thank the sponsors, the Camp Counselors, and the Youngstown Cultural Arts Center for making it all happen. Most of all, I want to thank the attendees. You guys rocked the Casbah. Each Mind Camp has been a learning experience for the organizers, and we'll keep refining the process to make things better. But when you guys show up and pitch in and make the best of things and bring your knowledge, your passion, and your experience… you make Seattle Mind Camp. Thank you for sharing the vision and making this such a successful and worthwhile event to be a part of.
I've seen a lot of positive blog posts pop up on Technorati in the last couple of days. If you've got any feedback about SMC2—things we could do better or things you liked—add it to the feedback notes on the wiki. Some folks are also retroactively filling in details of the weekend on the Session Notes and Session Grid pages.
Folks have dropped all sorts of files into Box.net, including audio files, mind maps, and presentation slides. Also see the pix on Flickr and the RSS stream from Gada.be. David Geller at WhatCounts even put a video up on YouTube.
Thanks again, everyone. Let's do it again in November.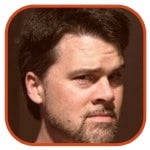 Tweet
Posted by Stuart Maxwell Categories: Upcoming,
Rise and shine, boys and girls! It's just about that time. Time to grab your gear, set the coordinates on your GPS navigation system, and head on over the the Youngstown Cultural Arts Center for Seattle Mind Camp 2.0. W00t!
I imagine that the wiki will be updated more frequently than the blog, so check in there for updates over the next day or so. See y'll at camp…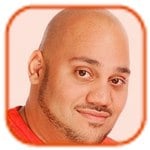 Tweet
Posted by Andru Edwards Categories: Activities, Announcements,
Once again, the guys over at Box.net have set up a File Feed for us to take advantage of. Basically, this allows everyone to upload anything to a common location. This allows for a few things:
1) Everyone has one location to upload things they think are interesting - pictures taken, podcasts recorded, documents created, whatever. I just ask that we don't upload video.
2) Anyone can subscribe to the File Feed by RSS by using this URL:
http://www.box.net/public/60sdh6jo9k/rss.xml
3) Anyone can download whatever is uploaded, even if they aren't at Mind Camp 2.0. A great way to share with those that couldn't make it! Here is the URL to view and download items:
http://www.box.net/public/60sdh6jo9k
If you want to log in to upload items, hit up www.box.net, and use the following details:
username: mindcamp2
password: mind
We whole-heartedly recommend taking advantage of the File Feed. Blog about it, and let others know it's there. Upload to your hearts content.
Oh, and if you want your own free Box.net account, get one here:
http://www.box.net/signup/invitation/mindcamp@box.net
See you all soon!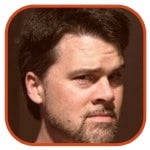 Tweet
Posted by Stuart Maxwell Categories: Upcoming,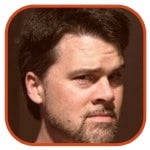 Tweet
Posted by Stuart Maxwell Categories: Sessions, Announcements,
We were pleased to learn that Marc Baldwin will be dropping by SMC2 on Sunday morning to hold a Q & A session. Marc is the Executive Policy Advisor for Governor Christine Gregoire. He is the Governor's lead policy advisor on economic development, science and techology issues.
© Gear Live Media, LLC. 2007 – User-posted content, unless source is quoted, is licensed under a Creative Commons Public Domain License. Gear Live graphics, logos, designs, page headers, button icons, videos, articles, blogs, forums, scripts and other service names are the trademarks of Gear Live Inc.