Essential Mind Camp Info!
Looking for the quick info on Seattle Mind Camp, and what exactly it is? We've collected the most important information right here for you: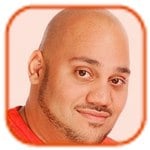 Tweet
Posted by Andru Edwards Categories: Upcoming,
Seattle Mind Camp is a self-organizing, digitally minded, entrepreneur-driven, overnight Seattle confab. What happens when you put 150 of Seattle's smartest geeks in an empty office building for 24 hours? We're not sure either, but we'd like to find out. It's time to meet and connect with those involved in the interesting projects going on in Seattle in a relaxed environment.
What: A weekend, 24-hour, multi-track event. Think huge space with breakout rooms, broadband Wi-Fi, projectors, white boards - and you.
Who: 150 of Seattle's forward thinkers: techies, entrepreneurs, executives, gamers, musicians, and anyone else with a great idea.
When: Mind Camp will take place on November 5-6
Why?: You know all those hallway conversations that never get to flourish during a "normal" conference? Now they will.
Seattle Mind Camp is completely free of charge, and registration will begin very soon. In the meantime, check out the About page for a little more information.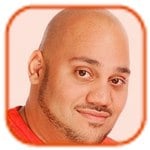 Tweet
Posted by Andru Edwards Categories: Sponsors,

We wanted to throw a big "thank you" to MSN Search for becoming the first Mind Camp Premium Sponsor:
Searching the web isn't just about providing a long list of web links but connecting you to the answers and information you're looking for. To help with this, the new MSN Search includes a new search engine, index and crawler; all built from the ground up on Microsoft technology. With this new service, you'll be able to find what you're looking for—faster.

Read More

| MSN Search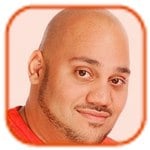 Tweet
Posted by Andru Edwards Categories: Sponsors,
A big thank you to WhatCounts for hopping on as a Premium Sponsor of Seattle Mind Camp:
WhatCounts is a unique email marketing firm - providing cutting-edge publishing technology. More than just an email offering, their systems are easy-to-use and highly flexible, allowing clients to create and deliver targeted and engaging communications to their customer base, resulting in stronger relationships, increased revenue and brand improvement. From dynamic content delivery, to sophisticated survey systems, integrated Blogging/RSS, SMS, CAN-SPAM compliance and deliverability tools, the WhatCounts platform offers the most comprehensive features in the marketplace.
Read More

| WhatCounts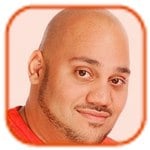 Tweet
Posted by Andru Edwards Categories: Sponsors,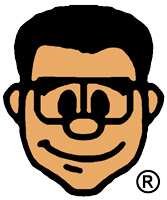 Big ups to Lockergnome for supporting our causing by becoming an official sponsor of Seattle Mind Camp:
To inform, empower, and entertain - Lockergnome is here as a resource for people who are curious about the world of technology around them. Novices and experts are welcome to explore our ever-growing list of resources. Our contributors are full of passion. We will do our best to keep you informed on a daily basis. We will share your feedback, suggestions, and stories with the rest of our community whenever and wherever possible. If you seek knowledge, if you seek professional growth, if you seek information that's presented in a personal voice… you're home with Lockergnome.
Read More

| Lockergnome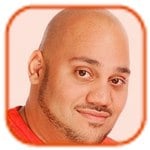 Tweet
Posted by Andru Edwards Categories: Sponsors,

Gotdotnet just signed on as our latest premium sponsor:
Learn by doing at Gotdotnet, a web site where technology professionals share their craft and code, find answers and inspiration, and write software together. Rediscover the value of "free" at Gotdotnet: a nugget of code, a component and its creator, a two-second solution to a headache you'll never have, or a sample that actually compiles. Gotdotnet hosts tens of thousands of Visual Basic, C#, J#, C++, and other .NET code samples, utilities, and add-ons. Check in your code and check it out today.
Read More

| Gotdotnet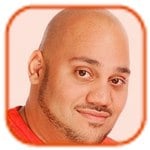 Tweet
Posted by Andru Edwards Categories: Sponsors,

Since 1992, LizardTech has delivered state-of-the-art technology for managing and distributing massive, high-resolution digital content. Government and non-government organizations alike have benefited from our software products and technologies. We pioneered MrSID(r) (Multiresolution Seamless Image Database), a powerful wavelet-based image encoder, viewer and file format. LizardTech sits on the OGC Technical Committee and has been a chief contributor in extending the capabilities of JPEG 2000 to geospatial applications. Along with our partners, Galdos Systems, we are helping to drive cross-platform interoperability and rapid Internet distribution for geospatial imagery via the GeoWeb through the XML-based Geography Markup Language. LizardTech's partnership with Oracle will enable databases to store and retrieve wavelet imagery. As we advance the imaging frontier LizardTech will offer software and solutions that integrate imagery into the next generation of data storage and network systems.

Read More

| LizardTech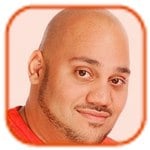 Tweet
Posted by Andru Edwards Categories: Sponsors,

We have secured yet another great sponsor in Syndic8. Syndic8 is the place to go to find RSS and Atom news feeds on a wide variety of topics. If it's out there and someone is wrapping it in RSS, there is a good chance you will find it here. Syndic8 encourages members to join in the process either by suggesting feeds, checking and approving existing feeds or promoting RSS to a particular site.

Read More

| Syndic8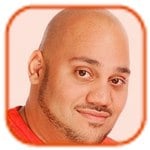 Tweet
Posted by Andru Edwards Categories: Sponsors,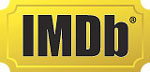 A big thanks to the Internet Movie Database for becoming an official sponsor of Seattle Mind Camp:
The Internet Movie Database (IMDb) is the Web's comprehensive and authoritative source of information on over 420,000 movie, television, and gaming titles and with information on over 1.8 million cast/crew members dating from the birth of film through today.

IMDb has grown dramatically since our start in 1990. Our goal is to be the most fun and useful resource on the internet for all entertainment media fans around the world. We continually look for ways to improve the site to meet this goal. As part of the Amazon.com family since 1998, we want to be part of the most customer-centric companies on the planet.

Be part of our team! IMDb is actively recruiting to grow our staff. Learn more at our site.
Read More

| IMDb
© Gear Live Media, LLC. 2007 – User-posted content, unless source is quoted, is licensed under a Creative Commons Public Domain License. Gear Live graphics, logos, designs, page headers, button icons, videos, articles, blogs, forums, scripts and other service names are the trademarks of Gear Live Inc.