Essential Mind Camp Info!
Looking for the quick info on Seattle Mind Camp, and what exactly it is? We've collected the most important information right here for you: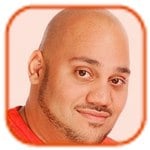 Tweet
Posted by Andru Edwards Categories: Upcoming, Announcements,
Yesterday we hit the 200 mark for ticket sales, which leaves us with 50 tickets left for the event, which takes place in just over a month. We are starting to pull things together for the event, and hope to have as many people there to enjoy the festivities as possible. If you are going to be there, please be sure to hit the wiki to get started on planning your sessions and extra-curricular activities. Now is the time to let others know about the event - and be sure to think outside the box when inviting, as we don't all have to be techies. Think teachers, doctors, historians, videographers, actors, professors, musicians, artists, etc. Let's mix this thing up and include the elite from all Seattle verticals in this thing.
As a side note, a big thank you to everyone who came to the pre-Mind Camp 3.0 party at Nectar. We had a fantastic time.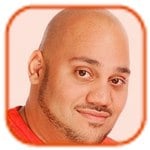 Tweet
Posted by Andru Edwards Categories: Activities, Upcoming,
Guys, if you are in Seattle, you want to be at our Pre-Mind Camp 2.0 networking party. Here are the details:
The Venture All Stars Network & Gear Live will host a live video blog show featuring guest business delegates, cool gadgets and cutting edge new media technologies. The event will cover how to leverage new media such as blogging, podcasting and other forms of communications that are critical to your business. The event is targeted towards entrepreneurs, angel investors, venture capitalists, and service providers who want to build new relationships. Cool tech and progressive people will make this a grass roots effort to build your connections—while making a nice food donation to our friends at Food Life Line.
DATE: Thursday, October 5th
TIME: Doors Open 5:00pm, Speakers 5:45pm-7:30pm, Networking 7:30pm-9:00pm, Bands 9:00pm-2:00am Featuring - ANDREA WITTGENS CD RELEASE PARTY, CARRIE CLARK & THE LONESOME LOVERS, DEPARTMENT OF ENERGY, BRE LAUGHLIN
LOCATION: Nectar Lounge, located in Fremont at 412 N. 36th St. Seattle , WA 98103 [venue]
EVENT TICKETS: $20 per person pre-registration (register below). 21+ID
FOOD DONATION: Food donation required for Food Life Line. Space is Limited to 200 Guests.
DRESS CODE: Business Casual to Very Casual. Feel free to leave the tie in the car and relax.
LIBATIONS: Ice Cold - Happy Hour drink specials and food go until 7pm. We are talking about "startup prices" here baby with $4 & $6 pitchers, $3 apps & $5 pizzas. We guarantee no "high dollar gouging" for drinks & food that you are forced to pay for at the "hotel events".
For the full info sheet, jump over to the Venture All Stars page.
Read More

| Venture All Stars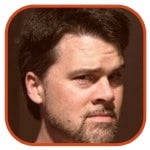 Tweet
Posted by Stuart Maxwell Categories: Tips, Sessions,
The idea of an unconference is relatively new, so I suppose it's not surprising that few people have a well-developed sense of how to plan and execute a top-notch unconference session. Time management, choosing compelling topics, or coping diplomatically with a participant who's monopolizing the conversation can all be challenges, even for experienced conference presenters. So, whether you're a newbie to November's Mind Camp, or an experienced 'Camper, you'll really appreciate Scott Berkun's latest post entitled "How to run a great unconference session."
Scott's post is filled with plenty of Dos and Don'ts, including some session patterns you can use to help shape your presentation. If you've signed up for Seattle Mind Camp, or any unconference, I'd encourage you to give it a read.
Read More

| Scott Berkun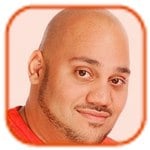 Tweet
Posted by Andru Edwards Categories: Sponsors, Announcements,

We are happy to announce that Google has stepped in as a Mind Camp 3.0
Platinum
Diamond Sponsor, taking care of dinner for the event. We know that you already know - but it needs to be said:
Google's mission is to organize the world's information and make it universally accessible and useful.

As a first step to fulfilling that mission, Google's founders Larry Page and Sergey Brin developed a new approach to online search that took root in a Stanford University dorm room and quickly spread to information seekers around the globe. Google is now widely recognized as the world's largest search engine—an easy-to-use free service that usually returns relevant results in a fraction of a second.
Read More

| Google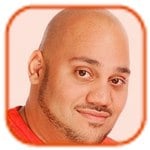 Tweet
Posted by Andru Edwards Categories: Sponsors,
A big thank you to WhatCounts for stepping up as the first Mind Camp 3.0 Gold Sponsor:
WhatCounts is a unique email marketing firm - providing cutting-edge publishing technology. More than just an email offering, their systems are easy-to-use and highly flexible, allowing clients to create and deliver targeted and engaging communications to their customer base, resulting in stronger relationships, increased revenue and brand improvement. From dynamic content delivery, to sophisticated survey systems, integrated Blogging/RSS, SMS, CAN-SPAM compliance and deliverability tools, the WhatCounts platform offers the most comprehensive features in the marketplace.
Read More

| WhatCounts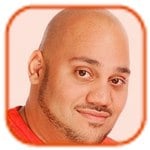 Tweet
Posted by Andru Edwards Categories: Upcoming, Announcements,
Exactly two weeks to the day they went on sale, Early Bird tickets for Seattle Mind Camp 3.0 have sold out, which also means that we have sold out half of the spots for the event. The standard attendee tickets are now on sale, and once those are gone, the event will be a complete sell-out. Seattle Mind Camp 3.0 kicks off exactly two months from now, but with the first half of tickets being snapped up in just two weeks, don't wait too long to purchase yours if you want to be there! 😊
Sponsors: We are still looking for you. If you want to help make Seattle Mind Camp 3.0 happen, please contact us.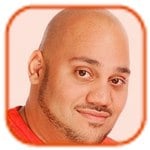 Tweet
Posted by Andru Edwards Categories: Sponsors, Upcoming,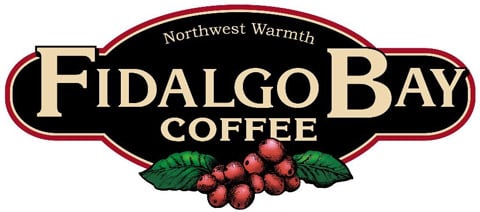 You have no idea how many people in Seattle love coffee. Uh, right. Nonetheless, we thought you might be interested in knowing that we have a coffee sponsor for Seattle Mind Camp 3.0 that promises to keep your cups full with some great-tasting brew.
Fidalgo Bay Coffee serves customers throughout the US and internationally; distributing premium coffee and complete espresso solutions. The main roasting facility is located in Burlington, Washington and is mainly a wholesale business. They share in a passion for providing their customers with the best tasting coffees backed with exceptional service. Together they ensure their customers receive the highest quality products, as well as the personal touch.
Fidalgo Bay products can now be found throughout the United States, as well as internationally, in coffee shops, espresso stands, restaurants, hotels, offices and in private residences.
A big "Thank You" goes out to Mind Camper Christian Burns for helping to get this set up.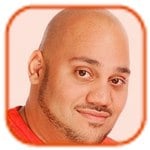 Tweet
Posted by Andru Edwards Categories: Upcoming, Announcements,
Sales for Seattle Mind Camp 3.0 have been excellent so far, and today we surpassed the 100 ticket mark. This means we have less than 25 Early Bird tickets left, and that we have sold over 40% of total Seattle Mind Camp 3.0 spots. If you want to be there, be sure to make your purchase soon.
We have a few fun things in the works that we hope to be able to announce over the next few days, so stay tuned for that.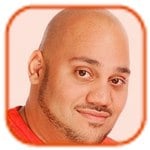 Tweet
Posted by Andru Edwards Categories: Upcoming, Announcements,
On Monday morning, we released 125 Seattle Mind Camp 3.0 early bird tickets for sale. Here we are a few days later, and we have already sold over half of them. Even better, we are seeing attendee names that we haven't seen before, which means word is spreading about the event itself. Very cool. If you want to get in on early bird pricing, be sure to do it now, as they are being snapped up in quick fashion. Also, please let others know about the event - the more varied we can make this, the better I think we would all enjoy it as a whole in the end.
In other news, we are still looking for sponsors for Seattle Mind Camp 3.0 - as you can see, the sponsor area on the right-hand side of the page is empty! 😊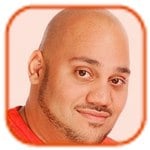 Tweet
Posted by Andru Edwards Categories: Upcoming, Announcements,
Tickets for Seattle Mind Camp 3.0 are on sale now, as we have released the first half of our tickets to be sold at a discounted price (the next round of tickets will cost just a bit more.) We have a few extra costs this time around, which has resulted in a ticket price increase over the last Mind Camp, but we think that some of the things we have up our sleeves should be worth it for you. 😉
To take advantage of the early camper discount, head on over to the Mind Camp 3.0 registration page. A couple of things to note:
We need your FULL, REAL address. We will be mailing out tickets, and if we don't have yoru address, we can't mail yours.
Double-check the spelling of your name. If you make a typo in your name, that same typo will be on your badge.
List a corporate affiliation ONLY if you want it printed on your badge. Otherwise, put your website, blog, or whatever else you want to appear on your badge.
© Gear Live Media, LLC. 2007 – User-posted content, unless source is quoted, is licensed under a Creative Commons Public Domain License. Gear Live graphics, logos, designs, page headers, button icons, videos, articles, blogs, forums, scripts and other service names are the trademarks of Gear Live Inc.