Essential Mind Camp Info!
Looking for the quick info on Seattle Mind Camp, and what exactly it is? We've collected the most important information right here for you: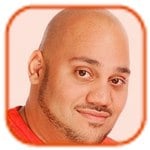 Tweet
Posted by Andru Edwards Categories: Upcoming,
In addition to the print media coverage we have been getting, Mind Camp stories have been picked up by both radio and television media sources as well.
Yesterday, I spent time promoting the Mind Camp event on a few different local news outlets. In the morning, I had a phone interview on NPR's Morning Edition. Later in the day, I did a live television interview on KOMO 4 News. Right after that, I did a live interview on KOMO 1000 radio, followed by a longer taped interview on KOMO 1000. Excerpts of that taped interview been being played throughout the day.
It is a great feeling to see Mind Camp garnering the media attention that it deserves. Look for me to be back on the air with post-Mind Camp reports.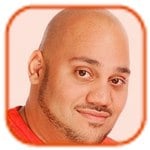 Tweet
Posted by Andru Edwards Categories: Upcoming,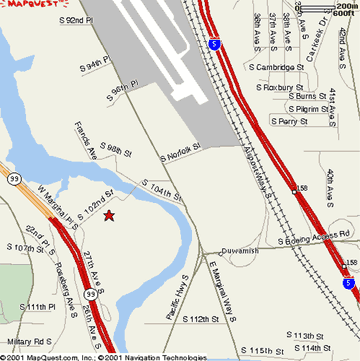 So, today I realized just how bad generic directions can be to the particular venue we that is hosting the first ever Seattle Mind Camp. That being the case, I figured it would be wise to throw up a note about how to get there, at least from I-5:
• Take exit 158
• Travel westbound (right) on S. Boeing Access Rd.
• Turn right onto E. Marginal Way S.
• Turn left onto S 102nd St and follow over the bridge
• Riverfront Technical Park is the first building on the left - you will see a sign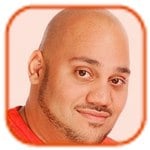 Tweet
Posted by Andru Edwards Categories: Upcoming,
What is the MindCamp Filefeed?
Attendees of MindCamp can upload related audio, video, photos, documents, and files. These files are then immediately available to the public through an RSS feed. Non-attendees can then access the media and information from any feed reader that they choose. This is perfect for uploading event photos, audio interviews, documents or presentations, and more. The MindCamp Filefeed is powered by Box.net.
Where can the public access these files?
As soon as a new file is uploaded, it is automatically available from the MindCamp RSS Filefeed. You can view the files and subscribe to the feed on the following page:
http://box.net/public/mindcamp/folders/90188/rss.xml
Or, you can use the following address to subscribe via the reader of your choice:
http://box.net/public/mindcamp/folders/90188/filefeed.html
I am an attendee - how can I upload?
Log in and upload information will be made available at Seattle Mind Camp!
A big thank you to my friend Aaron Levie at Box.net for setting this up. We will be giving away a few Box.net accounts at Mind Camp.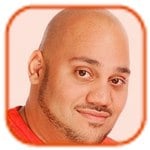 Tweet
Posted by Andru Edwards Categories: Upcoming,
In case you missed it, Seattle Mind Camp is featured in the two major Seattle-area newspapers - The Seattle Times and the Seattle Post-Intelligencer. Here are a couple of excerpts, with links:
Call it a slumber party for geeks.

Next weekend more than 150 people will congregate in an empty office building near Boeing Field to discuss the latest trends in digital music, blogging, art, medicine, video games, and whatever else comes up in a 24-hour caffeine-fueled brain dump.
You can read the rest at the Seattle P-I website.
Mind Camp is a free conference for techies and entrepreneurs that runs for 24 hours straight. The event is full at 150 attendees, though Edwards might increase the limit for last-minute registrations. Expected are musicians, local bloggers, employees from Boeing and Amazon.com and a small army of Microsofties.
Check out the full article at the Seattle Times.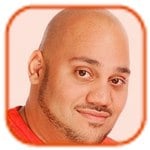 Tweet
Posted by Andru Edwards Categories: Upcoming,
Mind camp attendee Alex Barnett has put together an OPML file of all the sites of the Mind Campers - OPML validated even. Simply put, he has collected the RSS feeds and put them in a nice, downloadable package, ready to be imported into your favorite RSS aggregator. You can get the file here.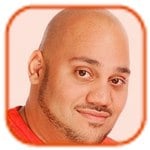 Tweet
Posted by Andru Edwards Categories: Upcoming,
There you have it - we officially have 150 people registered for Seattle Mind Camp. Registration is now closed, and we can move on the focusing on planning now that we know that the event is fillwed to capacity. It was a worry, being that this is the first even of its kind here in the Seattle area, and that I am not as well connected as some of the other Seattle locals being that I just moved here. The credit goes to everyone who talked about and blogged about the event, starting from the planners and branching out to the early attendees. This is going to be a blast.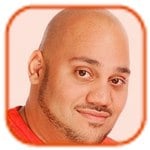 Tweet
Posted by Andru Edwards Categories: Upcoming,
There it is - the Seattle Mind Camp ticket. I am going to begin mailing these out tomorrow to registered attendees. As of today, we have 92 attendees, with 58 more open spots. Don't forget to tell anyone who you think belong at the event to sign up at the registration page. A big shout out to BrownPaperTickets for producing these for us.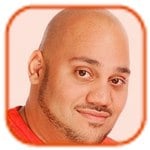 Tweet
Posted by Andru Edwards Categories: Sponsors, Upcoming,
Okay, a lot of people were wondering just what kind of space we have available for the Mind Camp event. I went on-site and took and bunch of images, all of which you can find in the new Mind Camp gallery. As you can see, we are not lacking for room - we have a huge space, tons of breakout rooms, etc. This is going to be a great time. A big thank you to Sabey Corporation for giving us this space.

Read More

| Mind Camp Gallery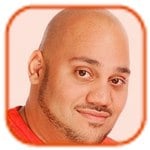 Tweet
Posted by Andru Edwards Categories: Upcoming,
Okay, the time is now. Go ahead and start telling everyone you know about Seattle Mind Camp! We want to get people living and working in Seattle who are doing amazing things out to this event. If you choose to blog about Mind Camp, here are the deets:
People can register at http://mindcamp.mollyguard.com
150 people
This is a 24 hour event, Nov 5-6
Be sure to link to this blog
I look forward to seeing where this goes, and gathering with everyone on November 5!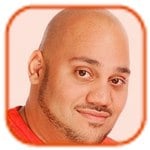 Tweet
Posted by Andru Edwards Categories: Upcoming,
We just added the Attendee list to the left-hand sidebar, showing all thirty of the names confirmed to be at Seattle Mind Camp up to this point. If you are on the list and would like your name to be linked to a particular website, feel free to drop me a line. If you are a confirmed attendee, feel free to invite people who you feel should be at this event. Once we hit 50 confirmed, we will open up registration to anyone and everyone.
© Gear Live Media, LLC. 2007 – User-posted content, unless source is quoted, is licensed under a Creative Commons Public Domain License. Gear Live graphics, logos, designs, page headers, button icons, videos, articles, blogs, forums, scripts and other service names are the trademarks of Gear Live Inc.