Essential Mind Camp Info!
Looking for the quick info on Seattle Mind Camp, and what exactly it is? We've collected the most important information right here for you: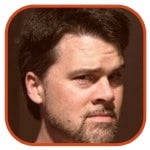 Tweet
Posted by Stuart Maxwell Categories: Announcements,
Get 'em while they're hot! The Seattle Mind Camp 3.0 Session Candidate Organizer Forms are here! If you're planning on organizing a session this weekend, be sure to download the form, fill it out, and bring it with you to Mind Camp. And, if you haven't already, please read over the new session selection process.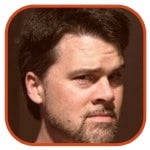 Tweet
Posted by Stuart Maxwell Categories: Upcoming,
This post has been updated since it was originally posted on April 27, 2006.
Seattle Mind Camp 3.0 is coming up fast. For those of you who aren't sure what to expect, this guide will hopefully give you a bit of an orientation. Even you Mind Camp veterans might want to look over the details, here, as a few things have changed this time around. Pick us up after the jump for the 411 on SMC3.
Click to continue reading Getting ready for Seattle Mind Camp - The Practical Guide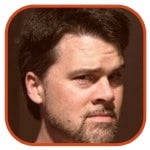 Tweet
Posted by Stuart Maxwell Categories: Upcoming,
This is an updated version of a post originally published on April 28, 2006
Most of you who have previously attended Seattle Mind Camp understand the free-form nature of the beast. However, many of you will be joining us for the first time, and I wanted to try to prepare you for the kind of event you're going to encounter. Mind Camp is not a traditional type of gathering, and the success of the event depends in large part on the willingness of the participants to wrestle the chaotic mess into order.
Seattle Mind Camp is an "unconference," in the style of Bar Camp or Foo Camp. The idea of an unconference has been promulgated by Dave Winer, among others. As I understand it, Winer's particular insight was that, for any conference panel discussion, you could take any random group of people out of the audience, replace the panel onstage with that random group, and have an equally enlightening and worthwhile session. The Mind Camp experience seeks to leverage that idea by completely doing away with a pre-planned program of speakers. The day's sessions will be designed by the attendees and the schedule will be created by the attendees themselves. (More after the jump…)
Click to continue reading Getting ready for Seattle Mind Camp - The Philosophical Guide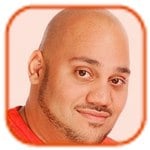 Tweet
Posted by Andru Edwards Categories: Sponsors,

Our friends over at Seattle's hottest Social Discovery service, Blue Dot, have jumped into the sponsorship pool as a Gold sponsor.
Blue Dot, Inc., is a Seattle-based company whose mission is to help people stay connected with their friends, wherever they are, whenever they want. Through a new type of communication described as Social Discovery®, Blue Dot's free Web site allows users to find, save and share interesting Web content with friends and family. The company's technology lets users quickly communicate and share information on a wide range of topics in a way that can be easily incorporated into their daily activities.
Read More

| Blue Dot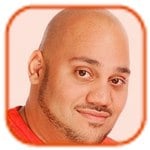 Tweet
Posted by Andru Edwards Categories: Sponsors,

Sxip has signed on to provide badge-holders and lanyards for Seattle Mind Camp 3.0, so that means we will have those nice, business card holding, pen holding, name tag displaying badge holders this time around. Good times.
Sxip Identity is the market leader for Identity 2.0, an internet-scale approach to identity and access management that is simple, secure and open. For the enterprise market, Sxip Access delivers delegated authentication and access control for on-demand, software-as-a-service applications, which mitigates provisioning risk and significantly improves user experience. For websites Sxip has developed Whobar, an open source package for web developers, which enables users to easily register and login to a website using their choice of emerging identity protocols, such as CardSpace, i-names, and OpenID. For blogs, Sxore enables authentic conversations by preventing spam and bringing identity and reputation to the blogosphere. See sxip.com for more info.
Read More

| Sxip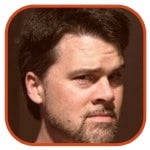 Tweet
Posted by Stuart Maxwell Categories: Tips,
Josh Hallett has put together a very useful post titled "How to Blog a Conference." He lists the hardware and software tools you'll need, as well as team strategy for getting the best coverage. Having done some live blogging in the past for various events, I can tell you that this would have been a nice checklist to have before I got started.
We'd love to encourage as much blog and podcast coverage as possible from the floor of Mind Camp 3.0. If you're thinking about using Josh's techniques, let us know about it, would you? And Josh would appreciate some feedback as well.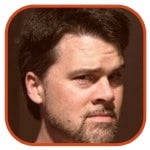 Tweet
Posted by Stuart Maxwell Categories: Sessions, Announcements,
Note: Some of you may have read this already when I posted it to the Seattle Mind Camp mailing list. I wanted to repeat it here, in case there's anyone who's not on that list yet.
We've tried to address some of the challenges of the previous method of having everyone sign up on the Session Grid at once, while retaining the spontaneity and egalitarian nature of that process. We hope this new process will have the benefit of, among other things, helping us to assign rooms of appropriate size to the more popular sessions, and to otherwise manage resources more efficiently.
For the impatient, here's the quick bottom line: keep an eye on your email for the release of the Session Organizer Candidate Form. You'll want to download that and bring it with you on the morning of Mind Camp, so that you can submit your session for consideration BEFORE opening remarks. Sessions will be selected by a combination of popular vote and lottery; rooms and times will be assigned by the Planning Committee.
Details after the jump:
Click to continue reading Session Selection Process for Seattle Mind Camp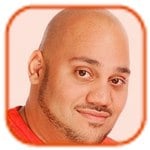 Tweet
Posted by Andru Edwards Categories: Upcoming, Announcements,
With just a few weeks left until the event, the race is on to grab a Mind Camp 3.0 ticket. As of this writing, we have 14 more spots left for those who want to be a part of the Seattle Mind Camp experience. I expect those will be snatched up before the end of the week. That said, be sure to tell your friends and colleagues about the event if you think they would dig our vibe. Also, be sure to hit the wiki to start planning the things you want to do this time around.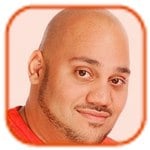 Tweet
Posted by Andru Edwards Categories: Sponsors,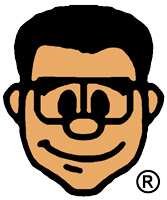 A big "Thank You" to Lockergnome for supporting Seattle Mind Camp 3.0 as a Premium Sponsor:
To inform, empower, and entertain - Lockergnome is here as a resource for people who are curious about the world of technology around them. Novices and experts are welcome to explore our ever-growing list of resources. Our contributors are full of passion. We will do our best to keep you informed on a daily basis. We will share your feedback, suggestions, and stories with the rest of our community whenever and wherever possible. If you seek knowledge, if you seek professional growth, if you seek information that's presented in a personal voice… you're home with Lockergnome.
Read More

| Lockergnome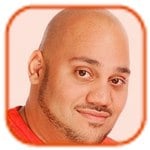 Tweet
Posted by Andru Edwards Categories: Activities, Sponsors,
Brady Forrest just informed me that we will be getting a handful of books to give away at Seattle Mind Camp 3.0. The books are Mind Performance Hacks and Building Scalable Websites. We will figure out an interesting way on how to determine the winners at the event.
The O'Reilly Radar team, pays attention to what's new and interesting in the world of technology. Our methodology is simple: we draw from the wisdom of the alpha geeks (like MindCampers) in our midst, paying attention to what's interesting to them, amplifying these weak signals, and seeing where they fit into the innovation ecology. We share our thoughts via the Radar blog and our conferences such as ETech, Where 2.0, RailsConf, and the brand new Web 2.0 Expo.
© Gear Live Media, LLC. 2007 – User-posted content, unless source is quoted, is licensed under a Creative Commons Public Domain License. Gear Live graphics, logos, designs, page headers, button icons, videos, articles, blogs, forums, scripts and other service names are the trademarks of Gear Live Inc.