Essential Mind Camp Info!
Looking for the quick info on Seattle Mind Camp, and what exactly it is? We've collected the most important information right here for you:
Wednesday November 8, 2006 2:15 am
Getting ready for Seattle Mind Camp - The Practical Guide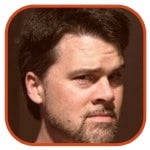 Tweet
Posted by Stuart Maxwell Categories: Upcoming,
This post has been updated since it was originally posted on April 27, 2006.
Seattle Mind Camp 3.0 is coming up fast. For those of you who aren't sure what to expect, this guide will hopefully give you a bit of an orientation. Even you Mind Camp veterans might want to look over the details, here, as a few things have changed this time around. Pick us up after the jump for the 411 on SMC3.
When should I arrive?
The doors will open at 11:00 a.m. on Saturday, November 11. Opening remarks and introductions will start promptly at Noon, so please arrive in time to check in, grab lunch, mingle, check out the session candidates along the main hallway, and find a seat in the theatre by that 12 p.m. sharp. (Note that if you're hoping to present a session, you should arrive a few minutes before 11:00 to post your Session Organizer Candidate Form.)
How do I get there?
You're going to the Youngstown Cultural Arts Center in the Frank B. Cooper School Building in West Seattle. The address is 4408 Delridge Way SW, Seattle WA 98106. For full directions and map links, see this page on the Center's website.
Where do I park?

There are 38 spaces in the parking lot to the north of the building. If you know you're going to stay overnight, please park here or on the street.
Besides street parking, there is a lot attached to the public park across the street. If you know you won't be staying overnight, try to stay in one of the park spaces. Cars have been known to park overnight at the park without incident, but officially, no parking is allowed at the park after 11:00 pm.
Ario Jafarzadeh has illustrated the parking areas in this Google/MS Paint mashup map.
What will the introductions be like?
Each attendee will have a chance to say exactly three words. The aim is for everyone to have a chance to say something, and for these introductions to start priming the pump for later discussions.
What else should I expect? How do I participate?
You are expected to participate in some fashion, so come ready to share the things you've been working on or that get you excited. Do note that Mind Camp is an NDA-free zone, so if you can't talk about it, don't bring it up.
See Getting Ready for Mind Camp - The Philosophical Guide for an explanation of the unconference concept.
What will be provided?
Room space, coffee, meals, wifi, power outlets. Several people have committed to bringing LCD projectors, but these will be personal items, not provided by the organizers.
What to bring
It's up to you, of course, but if you plan to stay overnight, you might want to gear up.
Comfortable clothing will be helpful.
Aside from the items mentioned above, don't assume anything will be there. Bring what you need, especially for your presentations.
Bring a sleeping bag, pillow, toothbrush, ear plugs, sleeping mask, teddy bear… that sort of thing.
Bring snacks and drinks; we'll be providing lunch and dinner on Saturday and breakfast on Sunday, but we encourage people to bring stuff to share. We will have coolers available.
Bring your own power strips and extension cords.
Bring any electronic stuff you have to swap or give away.
Bring your gaming gear.
What computer resources will be available?
Backchannel: #mindcamp on irc.freenode.net
The wiki is available, and using it to post session notes is highly encouraged.
Box.net is hosting an account for uploading pictures, video, and other files
One room will have 12 Dell black boxes with internet connections.
Tag everything with MindCamp3.0
Will there be wifi?
Yes, but unless you've got your own EVDO card, or something similar, you'll have to practice restraint so that we don't overburden the connection.
What will the rooms be like?
One large theatre, a large recital studio, several small to modest-sized classrooms. The recital hall will be used mainly as a common area.
Who can I ask if I have questions?
We'll identify the organizers and Camp Counselors, who are there to make sure you have a great experience.
What about alcohol?
Our insurance policy for the event requires that we not allow alcohol on the premises.
Do I have to stay overnight?
No. Mind Camp is your event, and you can make of it what you will.
Can we take pictures? Can we record audio and video?
Unless you are specifically asked not to do so by another attendee, please feel free to document as much of the event as you can.
© Gear Live Media, LLC. 2007 – User-posted content, unless source is quoted, is licensed under a Creative Commons Public Domain License. Gear Live graphics, logos, designs, page headers, button icons, videos, articles, blogs, forums, scripts and other service names are the trademarks of Gear Live Inc.