Essential Mind Camp Info!
Looking for the quick info on Seattle Mind Camp, and what exactly it is? We've collected the most important information right here for you: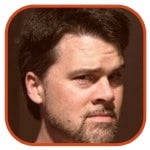 Tweet
Posted by Stuart Maxwell Categories: Upcoming,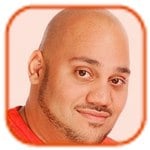 Tweet
Posted by Andru Edwards Categories: Upcoming, Announcements,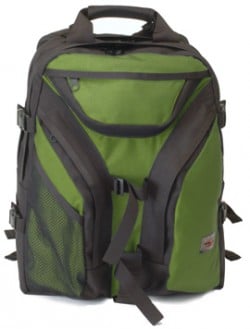 So, last year, there was quite a drop-off in attendance between day one and day two…partly because some people preferred to sleep in their own bed, and didn't make it back in the morning, and partly because we didn't really announce anything interesting for the morning. That being said, this time, we are.
In addition to sponsoring a tremendous dinner for us, Windows Live will also be taking care of breakfast. This isn't your normal continental affair either…we will have a chef on hand, ready to prepare omlettes, and we will have a bunch of other breakfasty goodness as well (yogurts, muffins, danishes, juice, etc.)
Even better, during the closing, we will be giving away some gear. We are talking about some great stuff, like the Tom Bihn Brain Bag, pictured at the right. It retails for $150, and is worth every penny. At Gear Live, we absolutely love Tom Bihn products. Big thanks to Darcy at Tom Bihn for giving us a couple of these bags to give away at Mind Camp 2.0. In addition to the bags, we have a few other nice things for the attendees. You gotta be there to win though. If you skip out on Saturday and don't come back, you may lose out!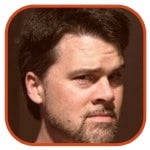 Tweet
Posted by Stuart Maxwell Categories: Upcoming,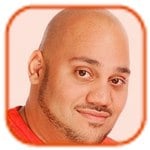 Tweet
Posted by Andru Edwards Categories: Sessions, Upcoming,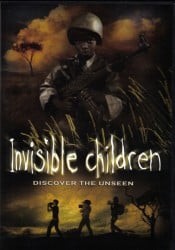 Earlier today I was able to view a short version of the film Invisible Children, a documentary focusing on a story where children are the weapons - and the victims - in a 20-year-long war going on in Northern Uganda. The 35-minute short version of the film was eye-opening, informative, and sometimes heart-breaking. On April 29, Invisible Children is having a nationwide call to action, where people across the nation will be commuting to outdoor places in their communities for large slumber parties in the effort to raise awareness of the effect that this war is having on the children in Uganda. In fact, over 1,000 are expected to camp out at Green Lake here in Seattle.
Since we will be at Mind Camp on April 29, why not watch the documentary, and have a discussion afterward about it? Maybe brainstorm on ways we can help?
I am thinking of having on short session sometime during the afternoon on Saturday where attendees can view the 35-minute short version, and then screening the whole movie later on that evening, with discussion to follow.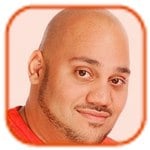 Tweet
Posted by Andru Edwards Categories: Sessions, Announcements,
We just got confirmation that State Representative Toby Nixon will be making an appearance at Mind Camp 2.0 at around 3:00 PM. When we set out to create this event, we wanted it to be much more than your run-of-the-mill camp/gathering/unconference. We wanted to do something relevant to the Seattle community. That being said, Toby's appearance will be a great opportunity for us local big-thinkers to share our thoughts with the Seattle government. Toby will talk about both what he does in the legislature, along with his duties at Microsoft, how they interact, and some of the new things he is working on in both places.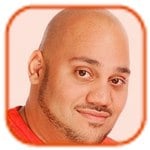 Tweet
Posted by Andru Edwards Categories: Activities, Upcoming,
If this is your first Mind Camp experience, you should know that the event is much more than just a series of collaborative sessions. There is a lot of fun that goes on, especially in the evening hours. Last time, when people decided they didn't want to be in a session, they were talking in the common area, coding away on computers, and gaming wirelessly on their Nintendo DS and PSP units. If you have great gear that you want to show off, bring it along. Same goes for hardware or software that makes your personal or professional life easier. Have something that is cool, but that you don't necessarily need anymore? Bring it along…maybe we can get a hardware trading session going!
Oh, and to the guy that kept destroying me at Lumines last time - I have been training hard for my rematch. Watch out!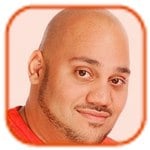 Tweet
Posted by Andru Edwards Categories: Sponsors, Announcements,

The love keeps on coming. Thank you to Rhapsody for the sponsorship. Even better, attendees get early access to the new Rhapsody Web Services technology. Sweet.
Rhapsody is the premiere music subscription service on the internet, offering unlimited access to a catalog of over 1.5 million songs. Rhapsody.com offers this same catalog in your web browser to Windows, Mac and Linux users. Through Rhapsody Web Services, developers can offer this same catalog of music on their site to their visitors. If you'd like to learn how to build a web site with cross-platform access to high-quality, full-length, legal streaming music from major labels, visit http://rws-blog.rhapsody.com for more information. Mind Camp 2.0 attendees will have early access to brand-new RWS technology.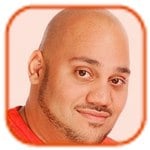 Tweet
Posted by Andru Edwards Categories: Sponsors,
A big thank you to WhatCounts for hopping on as a Premium Sponsor of Seattle Mind Camp 2.0:
WhatCounts is a unique email marketing firm - providing cutting-edge publishing technology. More than just an email offering, their systems are easy-to-use and highly flexible, allowing clients to create and deliver targeted and engaging communications to their customer base, resulting in stronger relationships, increased revenue and brand improvement. From dynamic content delivery, to sophisticated survey systems, integrated Blogging/RSS, SMS, CAN-SPAM compliance and deliverability tools, the WhatCounts platform offers the most comprehensive features in the marketplace.
Read More

| WhatCounts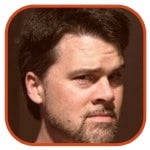 Tweet
Posted by Stuart Maxwell Categories: Upcoming,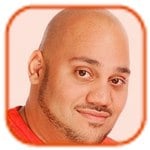 Tweet
Posted by Andru Edwards Categories: Sponsors,

Because they are taking care of our lanyard and badge holder needs, Sxip rocks.
Sxip Identity is the pioneer of Identity 2.0, creating simple, secure, and open solutions for the next generation of Internet identity. For the enterprise market, Sxip Access delivers delegated authentication and access control for on-demand, software-as-a-service applications, which mitigates provisioning risk and significantly improves user experience. For websites, the Simple eXtensible Identity Protocol (SXIP) provides a proposed Internet-scale standard for automating identity exchanges. For blogs, sxore enables authentic conversations by preventing spam and bringing identity and reputation to the blogosphere.
© Gear Live Media, LLC. 2007 – User-posted content, unless source is quoted, is licensed under a Creative Commons Public Domain License. Gear Live graphics, logos, designs, page headers, button icons, videos, articles, blogs, forums, scripts and other service names are the trademarks of Gear Live Inc.