Find Our Latest Video Reviews on YouTube!
If you want to stay on top of all of our video reviews of the latest tech, be sure to check out and subscribe to the Gear Live YouTube channel, hosted by Andru Edwards! It's free!
Friday February 11, 2005 12:35 am
Gear Live Playlist: The Game, Arcade Fire, John Legend, Rage Against the Machine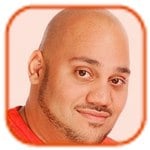 Tweet
Posted by Andru Edwards -
Categories: Features, Music, Product Reviews

Following last weeks singer-songwriter fest, I promised more testosterone this week, and here is my attempt to deliver. A debut by rap music's newest golden boy and the all out rock of Death From Above 1979 and Rage Against the Machine give this Playlist some aggression and anger…Throw in a little R&B and indie rock, and you have this week's Playlist.
NEW RELEASES
The Game – The Documentary


The hype was undeniable. The golden child of the Shady/Aftermath label, Dr. Dre's protégé, the West Coast member of 50 Cent's G Unit. The man has the rap bloodlines, and even the near death experience to gain him the requisite "street cred". If you think this sounds a lot like 50 Cent's story, you're right, and 50 shows up all over this album. I started thinking every song was titled "Featuring 50 Cent". Being produced by Dr. Dre, with help from Swiss Beatz, Kanye West, Eminem and Just Blaze, you knew "The Documentary" was going to have amazing music and great beats. The album definitely doesn't disappoint in that category, but The Game suffers from identity crisis. Is he light hearted and playful like 50 Cent, or a rapper with social commentary and substance like 2Pac? Sadly, that question is never answered, and so this disc disappoints. But with all that hype, how could it not fall short? The first single off the album, "Westside Story", is definitely the strongest, complete with Dre's signature piano over a westside beat. Another great track is "How We Do", but only because of Dre's production and 50's lines, The Game makes the track weaker if anything. So what I am trying to say is, you could have had a corpse rap over the beats from this production team, have 50 show up for awhile, and sell a million. "The Documentary" ends up being a disappointment, a 7/10.


The Arcade Fire – Funeral


"Funeral" is the debut from Montreal's finest art-rock five piece. Don't let the "art-rock" label fool you, The Arcade Fire isn't nearly as despondent as their peers. The emotion of "Funeral" is breathtaking. The accompanying string section and voice of lead singer Win Butler combine to create poetry out of sublime lyrics. Butler leads The Arcade Fire along with wife/accordion player/backup singer Regine Chassagne. "Funeral" is full of soaring soundscapes and galloping guitars and hooks. Like most art-rock/indie bands lately, Arcade Fire draws comparisons to many of their peers, the most appropriate in The Arcade Fire's case would have to be Modest Mouse or Polyphonic Spree. The most refreshing thing about "The Arcade Fire" is that they don't fall into or settle for one sound or style. The soul song feel of the exquisite "Crown Of Love" is juxtaposed to the all-out garage rock of "Wake Up", which is the strongest song on the disc. All in all, The Arcade Fire is refreshing and continues the recent trend of great indie art-rock, an 8/10.


BEST RECENT RELEASES
John Legend – Get Lifted


Another protégé, this time the sensei is rapper/producer of the moment Kanye West. Legend is an R&B singer, and fits like a glove into the old soul samples that West loves so much in his production. The overplayed first single of the disc, "Used To Love U" is not even one of the best five songs on this disc, which bodes well for the rest of the album. Kanye shows up with a few lines on "Number One", a beautiful and hilarious track about convincing a woman she is his number one chick. Legend's voice is amazing, and really gets a workout on the slow tracks, like the piano accompanied "So High", and the funky "Live It Up", about celebrating the benefits of success. The production by Kanye West is amazing, and Legend's voice is extremely smooth and fitting. With Valentine's Day around the corner, "Get Lifted" deserves a spot in the CD player.


Death From Above 1979 – You're A Woman, I'm A Machine


Death from Above 1979 isn't trying to fool anyone, they're not trying to be art-rock, or prog-rock, they are just balls to the wall rock n' roll. The only thing weird about the band is that the only sounds on the disc are bass and drums, a weird concept, but not really noticeable. The one word that comes to mind listening to "You're A Woman, I'm A Machine" is accessible. This disc has no pretensions, and makes you want to dance your ass off, getting really sweaty, drunk and falling down in the process. No obscured or obscure lyrics, just straight forward and hard rocking. Think Queens Of The Stone Age, just bad ass guitar riffs and pounding drums. "Go Home, Get Down" is particularly a good track, but pretty much any song on this disc is solid, and won't disappoint.


COLLECTION ESSENTIAL
Rage Against The Machine – Rage Against The Machine

Pure unadulterated anger. Pent up testosterone. Pissed off sons of bitches bent on tearing down the system. Rage Against The Machine was many things, including the best fusion of rock and rap that has ever been recorded. Combining the anger of rap groups like Public Enemy with the pissed off mentality of countless punk bands, Rage created their own musical genre. Throwing in a healthy dose of social commentary, Rage educated countless young people about injustices like Leonard Peltier (the inspiration behind "Freedom"), Mumia Abu Jamal and the struggles of social groups like Mexico's Zapatistas. But what Rage will be remembered for is putting a soundtrack to the anger of so many young people fresh from the LA riots, a group of young people sick of the system. Inflammatory lyrics like "some of those that work forces, are the same that burn crosses" only served to cement Rage's reputation as a band that was going to force you to listen to things that they wanted to talk about, and on their terms. The rapid delivery of front man Zack De La Rocha was melodic, but full of anger, like the man was spitting venom. The guitar playing of Tom Morello, one of this generation's most creative guitar players, just drove home the words of De La Rocha, creating an unbeatable combo. Morello made it sound like the band had a DJ, creating scratching noises with his guitar, as well as playing incredible riffs and solos. Tracks like "Freedom" and "Bombtrack" will always be classics. Rebel cries that are this generation's "Times They Are A-Changing". Dylan on Red Bull and Steroids.


- Greg Norton
© Gear Live Inc. – User-posted content, unless source is quoted, is licensed under a Creative Commons Public Domain License. Gear Live graphics, logos, designs, page headers, button icons, videos, articles, blogs, forums, scripts and other service names are the trademarks of Gear Live Inc.