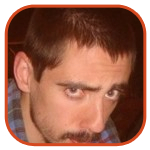 Tweet
Posted by Austin Kent Categories: Washington Capitals,
Remember your youth? Collecting hockey cards and aspiring to one day be as slick with a hockey stick as Sergei Fedorov? I do.
The best part about this it is that kids even still can grow up idolizing the Russian icon. After 19 years in the NHL, Fedorov has expressed interest in coming back to add yet another season to his impressive portfolio.
Though 12 years have passed since Fedorov last topped the triple-digit mark in points, his presence on the ice is significant. On April 28, 2009 the 39-year-old potted a Game 7 overtime winner for the Capitals against their first round rival New York Rangers.
As an unrestricted free agent this summer Fedorov will no doubt see a pay cut, but has stated that he would like to be back with the same club following their second round loss to Pittsburgh last week.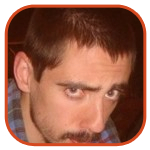 Tweet
Posted by Austin Kent Categories: Anaheim Ducks,
Anaheim Ducks general manager Bob Murray has found his name in the news recently after reacting negatively following his team's loss in Game 7 of their quarterfinal matchup to the Detroit Red Wings on Thursday.
Murray is said to have swung a chair that connected with a woman in the Joe Louis Arena press box. The woman has declined to take legal action against Murray or the team.
Murray denies having thrown the chair, referring to it instead as a "complete accident".
In other words, yes, that just happened.
Read More

| ESPN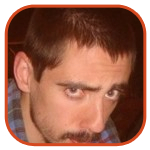 Tweet
Posted by Austin Kent Categories: Anaheim Ducks,
The Anaheim Ducks, fresh off of yet another considerable playoff run, will wait patiently for the status of veterans Scott Niedermayer and Teemu Selanne who, at 35 and 38 respectively, both face possible retirement.
As the Ducks continue to develop with elite level forwards Ryan Getzlaf, Corey Perry and Bobby Ryan, the need for the vets is lessened but still quite welcome. The Ducks have been fortunate to have enjoyed three significant postseason runs in the past four seasons, thanks largely in part to their veterans and ever-improving young core.
Both Selanne and Niedermayer have previously mentioned interest in playing in the 2010 Olympic Games which would carry over well into the 2009-10 NHL season.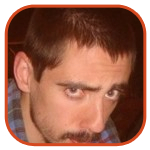 Tweet
Posted by Austin Kent Categories: Nashville Predators, Phoenix Coyotes, Editorials,
The Phoenix Coyotes' relocation fiasco took another turn Wednesday when the NHL filed motions in an Arizona bankruptcy court. The hearing, between the league and the franchise, will take place Tuesday, May 19 to determine whether or not the franchise is to be considered legally bankrupt.
On one side you have Moyes and the Coyotes. From Moyes' perspective, the Phoenix Coyotes are a losing investment with which he wants no part. If bankrupt, Moyes can then part with the team with less complication because they will not need to undergo the traditional owner application process. The noted offer of $212.5 million is Research in Motion co-CEO Jim Balsillie's attempt to take the struggling franchise off Moyes' hands. It is, however, conditional on the franchise moving to southern Ontario.
The NHL on the other hand contests that since Moyes received financial support from the league last season (which according to the Arizona Republic he did, in order to pay stadium rent), that he no longer holds the right to put the team into bankruptcy.
Click to continue reading Jerry Moyes, Phoenix Coyotes face bankruptcy hearing next week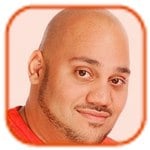 Tweet
Posted by Andru Edwards Categories: Features, Home Entertainment, Transportation,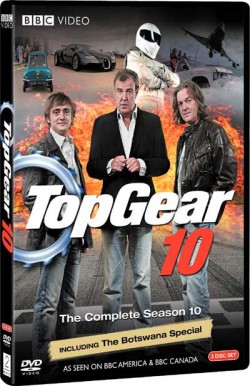 For all you lovers of Top Gear, the fantastic BBC show that goes to the extreme with cars, we are giving away the new Top Gear Season 10 DVD set. If you haven't seen Top Gear, you should, because it's insane entertainment. How insane? How about driving through the Kalahari Desert in three 20 year old beaters? Or how about crossing the English Channel in a fleet of amphibious cars? See? Now you're interested.
As with all our other giveaways, you need to be a Gear Live member located in the US. To enter, log in and leave a comment in this thread to something cool on the Internet involving cars. Funny YouTube videos, serious scientific articles, conspiracy theories, or whatever else. We will choose a random winner in a week.
Read More

| Top Gear 10 on Amazon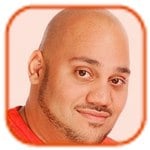 Tweet
Posted by Andru Edwards Categories: Announcements, Smartphones, Features, Handhelds, Hot Deals,
We are giving away a Pantech Matrix Pro, along with a $100 AT&T gift card that you can use to set up service, play your current AT&T bill, or apply towards the purchase of anything at an AT&T Store. This contest is courtesy of AT&T, so big ups to them. If you want a closer look at the phone, take a look at our Pantech Matrix Pro gallery.
Here's how to enter to win:
If you don't have one already, sign up for a Gear Live account
If you don't have one already, sign up for a Twitter account
Add the Gear Live Twitter account to your follow list
On Twitter, post a tweet about our contest and link to this page. In the tweet, include the phrase "@gearlive" so we can easily find it.
Once that is done, leave a comment here in this post with a direct link back to your Tweet. Be sure you are signed in to your Gear Live account before you leave the comment.
Here's an example of an appropriate Twitter entry:
"@gearlive I just entered to win the Pantech Matrix Pro and $100 AT&T gift card! http://bit.ly/O04Rl/" (Click here to tweet this now)
BONUS ENTRIES: Want more chances to win? Share the link to our contests on the following sites, and leave us a comment linking to those as well:
Facebook: Shared Link
Del.icio.us bookmark
FriendFeed: Use Post a Link
Your blog: Have a site? Link to our contest on it!
Remember: The bonus entries are just that - bonus. In order to be eligible to win, you must complete the core Twitter requirements.
The contest starts today, and is open to US residents only. May 11th. You have until 11:59 PM PST on May 15th to enter your comments here on this post. We will then announce our winner, chosen randomly out of all valid entrants and bonus points, on May 18th.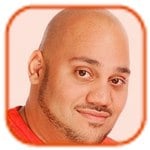 Tweet
Posted by Andru Edwards Categories: Announcements, Features, HDTV, Home Entertainment,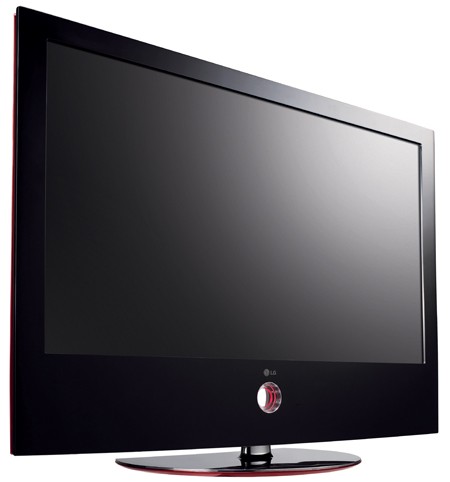 Just wanted to give you guys a heads up, as our LG HDTV giveaway ends this week! In case you missed it, we are giving away a 52-inch LG Scarlet Series HDTV, in conjunction with ExpoTV.
Interested in entering? It's easy - check out the contest rules, and submit your entry (you can enter as many times as you like.) The giveaway ends on May 8th at 11:59 PM EDT. Good luck!
Read More

| Enter HDTV Giveaway


Tweet
Posted by Milo Taibi Categories: New Jersey Devils, Philadelphia Flyers,

On Sunday evening Martin Brodeur notched his 100th career shutout in a 3-0 victory over the Philadelphia Flyers. Goals were scored by Jamie Langenbrunner, Brian Gionta, and Johnny Oduya.
Click to continue reading Martin Brodeur Shuts Out Flyers

Tweet
Posted by Milo Taibi Categories: New York Islanders, Ottawa Senators,
On Friday the Ottawa Senators acquired a familiar face, Mike Comrie, in addition to Defenceman Chris Campoli from the New York Islanders for veteran left winger Dean McAmmond and the rights to a first round draft pick. Comrie has long been rumored to be the subject of a possible trade; his contract expires after the end of the 2008-2009 NHL season, and his uninspired play this season hasn't made him a popular figure among Islander fans.
"It's an exciting place to play and a great group of guys and I'm obviously thrilled about the opportunity to play on a great team," said Comrie upon hearing of the trade.
Click to continue reading Senators Land Comrie In Pre-Deadline Trade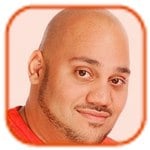 Tweet
Posted by Andru Edwards Categories: Announcements, Features,
Our ProFlowers gift certificates giveaway has come to a close, and we wanted to quickly announce the winners. If you recall, all you had to do to enter was leave your best or worst Valentine's Day memory on our forum, and we chose five winners randomly:
mynenni talked about her blind date disaster:
My worst was a blind date that a friend set me up on. It was horrible; well not to start with. He came to door with a big bouqet of flowers. We then spent the day at Magic Mountian where we quickly ran out of things to talk about and I learned he was a major wimp when it came to rides (really? then why did you bring me here?)

Afterward, we stopped at a classy resteraunt for dinner. I took my napkin and layed it across my lap…he took his napkin and layed it across the table. It was torture sitting across from him trying to come up with conversation as he ate with his mouth open. I have to figure that by this point he was trying to just be over the top horrible (I think we both knew it was not going past the first date); then at the end of the meal he put his face on the table (okay it was on the napkin he layed out earlier) and moved his head across to wipe his mouth. NO HANDS!!!

At least he didn't make me pay…
All she wanted was to go see the UW vs WSU basketball game on Feb 14th. I picked her up from work, went to a bar to meet up with some friends for drinks and shots. Then she snuck in 6 airplane bottles of booze… and we drank at the game. I don't even remember who won, but we had a hell of a time!
auntiethesis recalled a dinner date:
My best memory is last year's Valentine's Day. My husband took me to a great restaurant and I totally blew my diet eating steak and mashed potatoes. It was the first time I'd ever had Creme Brulee, too. While we were eating, he surprised me with a tennis bracelet that I'd wanted forever. It was a far cry from his usual Applebee's dinner and a box of Stover chocolates.
Long-time reader gohan_bcc1 brought it back to high school:
My one and only valentine memory was getting to school in grade 12 and finding a really awesome gift in my locker. In my locker was a car model of my dream car (Audi R8) with a customized license plate to match my current license plate. It identical to my license including the plate # and the province and design. It was also an inside joke that the one we saw in the parking lot two months back was mine. It was really cool to see. Not only that but there was a note for me to go to the library and look on page 82 of the book of the last movie we saw. Which was actually Harry Potter: Order of the Phoenix. Inside this book was a note saying this entitles me to receive a package being held at the office. I go to the office and get this package. Inside was a bunch of hockey cards each with a letter written on it. All of these cards were of my favourite team the Calgary Flames of course. There was a hint written on the inside of the package that said to spell out a date. So after hours of figuring this out it spelt out Tuesday March 6th 8:00pm. After seeing the date i realized it was the date of a hockey game for the Calgary Flames. I then got a text saying to go back to my locker. And sitting in my locker were two tickets to the game on that date at that time. Best gift ever!
sandyu's was short and sweet:
The best when my husband got out of the military, he was injured but he was alive and home.
Congratulations to all our winners, your $70 codes have been sent to you via Private Message. To the rest of you, we've got more giveaways coming, and if you need flowers, here is a 20% off (with free vase!) ProFlowers coupon. Oh, and don't forget to hit us with your best, or worst, Valentine's Day memory.
Read More

| Best and Worst Valentine's Day Memories

© Gear Live Media, LLC. 2007 – User-posted content, unless source is quoted, is licensed under a Creative Commons Public Domain License. Gear Live graphics, logos, designs, page headers, button icons, videos, articles, blogs, forums, scripts and other service names are the trademarks of Gear Live Inc.