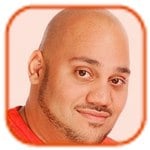 Tweet
Posted by Andru Edwards Categories: Announcements, Features, Internet,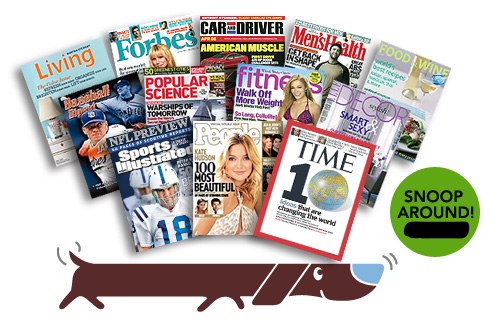 We've been using MAGHOUND for a couple of months now on an evaluation basis, and we must say, we like the concept. The easiest way to describe it is to say it is like Netflix for magazines, but even that isn't quite right. In a nutshell, when you join MAGHOUND, you choose a number of magazines that you'd like to receive each month. Let's say, 3. Unlike traditional magazine subscriptions, though, if it turns out you don't like a magazine, you just log in to your MAGHOUND account and replace it with something else.
Even better, if you subscribe to a magazine that only publishes every other month, then you also get to specify what substitute magazine you want to receive in the off months. You see, you are paying for three magazines per month, period. So if a magazine doesn't print that month, you get to choose something else. It's very cool, especially if you know there is an upcoming issue of a magazine that you definitely want. You can take a look at their complete magazine offerings to see what I mean.
Want in on the action? We are giving away TWO one-year subscriptions to the 3-per-month MAGHOUND plan, which would normally cost you $4.95 per month. Entering is simple - we will give one subscription away on Twitter, and the other on Facebook:
To enter the Twitter giveaway, be sure you are following Gear Live on Twitter, and tweet the following:
Hey @gearlive - Count me in on the MAGHOUND giveaway! http://bit.ly/maghound #gearlive (Click here to tweet this now!)
To enter the Facebook giveaway, just become a fan and leave a comment on the Gear Live Facebook page.
Feel free to enter both. Winners will be selected at random, and if you enter both, you will only be able to win one. The contest runs from today through September 11, at 11:59 PM PDT. We will announce winners on Monday, September 14th, and you must be a US resident to enter.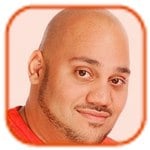 Tweet
Posted by Andru Edwards Categories: Accessories, Announcements, Features, Hot Deals, PC / Laptop,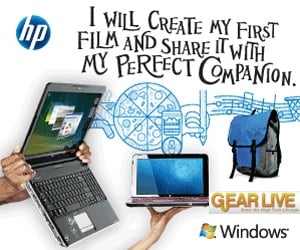 We realize that it's been a few weeks since our last giveaway, so we are back with a vengeance this time around. As part of HP's Back to School: Better Together campaign, we are a part of 25 different sites that are giving away a bunch of portable computing technology to one lucky winner. So, what's up for grabs? Take a look:
One HP dv6 notebook: Intel Core 2 Duo P7350, Windows Vista Ultimate, 4GB RAM, 500 GB Hard Drive, Blu-ray drive
One HP Mini 110 netbook: Intel Atom 270, Windows XP, 1GB RAM, 10-inch display
A customized Gear Live Timbuk2 bag
Syncables software pre-installed on the notebooks, for hassle-free synchronization between the two
Sounds good, right? We've made entering super-easy. Here's how to throw your name into the hat:
That's it! Our contest runs from today through August 20, at 11:59 PM PDT. As long as you've completed the above requirements by that time, you are entered. The winner will be picked randomly, and contacted through Facebook messaging, and will need to respond within 48 hours, or else another random entry will be selected as the winner. This contest is open to anyone, as long as you live on planet Earth, so you non-US residents, feel free to play along.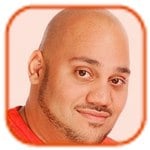 Tweet
Posted by Andru Edwards Categories: Accessories, Announcements, Smartphones, Features, Handhelds,

Whoa! Gear Live is now five years old—can you believe that? I sure can't. It seems like it was just yesterday that I started up this little blog, to share my thoughts on consumer electronics in my spare time, and eventually getting a friend to help me post some news. Before we knew it, this become my full-time gig, and we were adding writers, and sections, left and right. Today, Gear Live has over 20,000 articles spread across our various sections, headed up by some of the best writers in the blogging game. We've got video shows, giveaways, and a social network that we are building as well. Regardless of how many things we've got going on from the past, we will always have some neat tricks up our collective sleeves in the future.
So how are we celebrating? Well, how about if we gave you presents? Since it's our fifth birthday, we decided we would give away five Mophie Juice Pack Airs. After all, people are all over the iPhone 3G S if our numbers are correct (they are,) and what better way to celebrate than by doubling the battery life of your iPhone 3G or 3G S?
How do you enter? Simple. Just leave a reply in our 'Gear Live Turns 5' forum thread, letting us know what your favorite Gear Live story of all time happens to be. It can be a text update, or one of our videos. Just leave a link and tell us why you liked it. Once you've done that, head on over to Twitter and tweet the following:
"@gearlive Turns 5, and I just entered to win a Mophie Juice Pack Air! http://bit.ly/mophie-air" (Click here to tweet this now)
We will choose five random entries as our winners, and they'll receive the Mophie Juice Pack Air for their troubles. Why should you want one? Check out our Mophie Juice Pack Air review. Now to start comparing kindergarten programs…

Tweet
Posted by Dennis Velasco Categories: Pittsburgh Penguins, Detroit Red Wings, Post Season,
The PIttsburgh Penguins won an improbably Game Seven on the road versus the Detroit Red Wings. Beforehand, there has been a 38-year-old road jjnx Game Sevens of the Stanley Cup Finals. Yet, the Pens did it and they did it with their two best scorers, Sidney Crosby and Evgeni Malkin, hitting the net for a goal in the past three games, as well as overcoming series deficits of 2-0 and 3-2. This was a rematch of last year's Cup when the Red Wings took it all and added to their championship pedigree. This year, however, was different and Crosby, the wunderkind and iconic torchbearer in the mold of Wayne Gretzky and Pens' owner Mario Lemieux, has tasted his first title as the youngest captain to ever lead a Pens' team to a championship. Before that the record was held by Lemieux. The postseason couldn't have gone more according to fate than last night.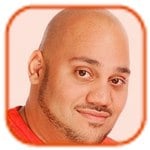 Tweet
Posted by Andru Edwards Categories: Announcements, Features, Handhelds, Hot Deals, Internet, Microsoft, Portable Audio / Video,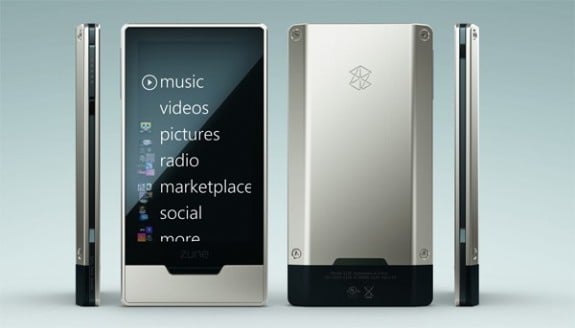 The Zune HD is real, and we are going to be giving one away to one of our readers. You want in? All you need to to do enter to win the Zune HD is help us win the I'm a Blogger Get me Out of Here contest. If we win, we will be bringing you content straight from the set of I'm a Celebrity…Get Me Out of Here. Seriously, I had to taste some of the most vile flavors I've ever put in my mouth, and you'll probably get a few laughs out of it.
Here's how to enter to win:
.(JavaScript must be enabled to view this email address)

- make the subject line "Vote for Andru Edwards" and hit send.
If you don't have one already, sign up for a Gear Live account
If you don't have one already, sign up for a Twitter account
Add the Gear Live Twitter account to your follow list
On Twitter, post the following tweet about our contest:

"I just entered to win a Zune HD from @gearlive! http://bit.ly/zune-hd" (Click here to tweet this now)


Once that is done, leave a comment in this forum thread with a direct link back to your Tweet, or a screen capture showing you voted. Be sure you are signed in to your Gear Live account before you leave the response.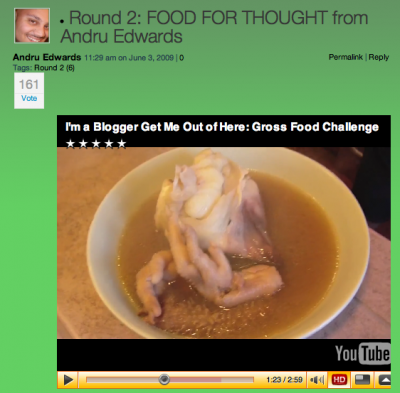 BONUS ENTRIES: Want more chances to win? Share the link to our contests on the following sites, and leave us a comment linking to those as well:
Post a screen capture in the forum thread showing that you voted
Facebook: Shared Link
Del.icio.us bookmark
FriendFeed: Use Post a Link
Your blog: Have a site? Link to our contest on it!
Remember: The bonus entries are just that - bonus. In order to be eligible to win, you must complete the core Twitter requirements.
As we (hopefully) make it through each round, you get another chance to Vote all over again, giving you even more chances to win. The contest starts today, and is open to US residents only. You have until 11:00 PM PST on June 11th to enter your votes. We will then announce our winner, chosen randomly out of all valid entrants and bonus points, on June 12th. The winner will be sent a Zune HD right after the product launches. Remember, you have three chances to enter a vote!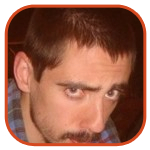 Tweet
Posted by Austin Kent Categories: Montreal Canadiens, Ottawa Senators, Florida Panthers,
It was announced on Monday that the Montreal Canadiens have come to terms on a multi-year coaching contract with Florida Panthers general manager Jacques Martin. Just one year into a four-year deal he signed to manage the Panthers, Martin will replace interim coach (and Habs GM) Bob Gainey on the bench.
Prior to signing with the Florida Panthers, Martin legitimized himself as a significant Canadian hockey figure as the head coach of the Ottawa Senators where a once formidable crop of Daniel Alfredsson, Dany Heatley and Jason Spezza were amongst the league's best. Credit Martin with helping develop current NHL stars Zdeno Chara and Martin Havlat as well.
Last season, the Canadiens 100th as a franchise, the team disappointed before bowing out in the first round of the playoffs to the upstart Boston Bruins. Martin himself, as coach of the Sens, is no stranger to first-round exits, but his impact on the Ottawa record books (games coached, wins, etc.) speaks to his credibility.
Read More

| NHL.com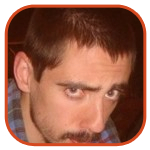 Tweet
Posted by Austin Kent Categories: Boston Bruins, Rumors,
Though nothing is official just yet, Boston Bruins owner Jeremy Jacobs is convinced that the third installment of the annual NHL Winter Classic will be held at Boston's Fenway Park.
"Everything I've seen acts like, looks like, smells like it's going to be in Boston," Jacobs said in an Associated Press interview. "I don't know of anybody else that's gone through all of the search and process" to prepare for the game.
An official announcement is not expected until July. No word has been given as to a possible opponenet for the Bruins who finished last season with their highest win total since winning the Stanley Cup in 1972.
Previously the outdoor game has been held in Buffalo and Chicago at Ralph Wilson Stadium and Wrigley Field respectively.
Read More

| Yahoo Sports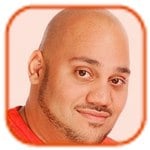 Tweet
Posted by Andru Edwards Categories: Announcements, Features, Microsoft,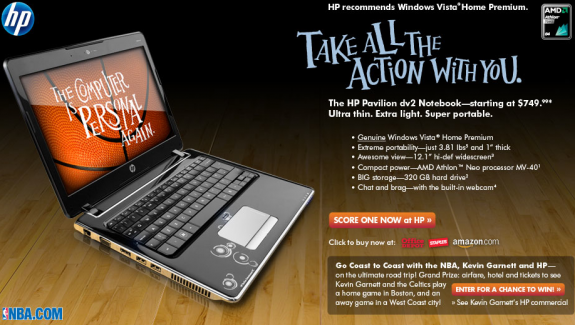 If you're an NBA fan, then this HP Take All the Action With You contest is going to be right up your alley. Even better? We are partnering with about 24 other sites to bring you some exclusive prizes as well. We will go into all the details after the jump, but here it is in a nutshell:
By entering the HP-Microsoft contest, you are entered to win a grand prize that allows you to see Kevin Garnett and the Celtics play a home game in Boston, and an away game in a West Coast city. That's right, coast-to-coast baby! That includes VIP tickets to the games, airfare, hotel, and some HP gear as well. At the very least, check it out. So, that's one contest. But the real deal is that we are having our own giveaway with 24 other sites, with the prizes being 2 trips to the 2010 NBA All-Star Game in Dallas, TX, including travel, accomodations, and a ticket to the game. The winners will be accompanied by the site owner. In other words, if someone from Gear Live wins, I'll be personally going to the NBA All-Star game with them.
Now, there are a bunch of runners-up prizes as well, so jump down for all the details, including how to enter.
Click to continue reading Contest: Want to go to the 2010 NBA All-Star Game?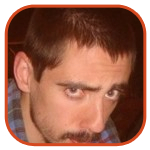 Tweet
Posted by Austin Kent Categories: Pittsburgh Penguins,
Don't look now, but Pittsburgh Penguins defensemen Sergei Gonchar looks poised to suit up for tonight's Game 1 Eastern Conference Final match up with the Carolina Hurricanes.
After suffering a pretty violent knee-on-knee collision in Game 4, Gonchar sat out Games 5 and 6 before returning to suffer through bits of Game 7. Now, with a few more days rest, Gonchar looks to be pretty optimistic regarding his health for this most recent series.
Gonchar is currently third on the team in playoff scoring despite the injury and will no doubt play a significant role in dictating the Pens' power play if healthy enough to suit up.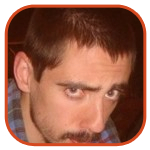 Tweet
Posted by Austin Kent Categories: Montreal Canadiens, Colorado Avalanche,
According to the Denver Post the Colorado Avalanche have offered their available head coaching spot to former goaltender Patrick Roy. Though it has been confirmed that Roy has met with Avs GM Pierre Lacroix, no decision is said to have been made.
After spending the first half of his career in net for the Montreal Canadiens, Roy led the Colorado Avalanche to Stanley Cup victories in 1996 and 2001. The legendary goalie retired in 2003 and was inducted into the Hall of Fame in 2006.
Though Roy's playing portfolio is beyond impressive, his coaching experience is relatively lacking. Roy has spent the past four seasons coaching the Quebec Remparts of the Quebec Major Junior Hockey League.
Many recall January 2007 when Roy allegedly threw punches at the owner of another QMJHL team, or March 2008 when he was seen cheering as his son, Remparts goaltender Jonathan Roy, sucker punched an opposing team's goalie during a brawl.
Obviously this is the person you want coaching your professional team.
© Gear Live Media, LLC. 2007 – User-posted content, unless source is quoted, is licensed under a Creative Commons Public Domain License. Gear Live graphics, logos, designs, page headers, button icons, videos, articles, blogs, forums, scripts and other service names are the trademarks of Gear Live Inc.