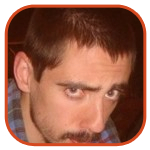 Tweet
Posted by Austin Kent Categories: New York Rangers,
Before I go any further, let me clarify. This, in the grand scheme of things, means nothing. Alright, now that we got that out of the way, let's continue.
With a Friday night victory over the Chicago Blackhawks, the New York Rangers won their third game of the season to start 3-0 for the first time since 1989. Yes, for the first time since the John Ogrodnick era. In other words, for the first time in Steven Stamkos' entire life.
Click to continue reading Twenty Years Later, New York Rangers Do it Again

Tweet
Posted by Milo Taibi Categories: New Jersey Devils, New York Islanders,

The New Jersey Devils defeated the New York Islanders on Friday night by a score of 2-1, thanks in part to goals from Zach Parise and Patrick Elias. The Isles managed 26 shots on goal, but like many teams, had no answer for Martin Brodeur. Marty made 25 saves on the night, getting off to a fast start in a potential 2009/2009 Vezina Trophy bid.
"Marty is Marty. He is the best goalie of all-time," said center Brian Rolston, acquired by the Devils over the off-season. "He was awesome again tonight and unfortunately that is what everyone is expecting of him."
Click to continue reading Devils Top Islanders In Season Opener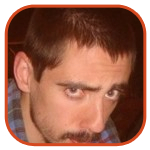 Tweet
Posted by Austin Kent Categories: Columbus Blue Jackets,
Much to the chagrin of fantasy owners, the Columbus Blue Jackets sent 2008 No. 6 overall draft pick Nikita Filatov to go hone his skills with the Syracuse Crunch.
As a result, the young phenom will miss the Jacket's debut performance against the Dallas Stars on Friday night.
Click to continue reading Nikita Filatov Sent To AHL

Tweet
Posted by Milo Taibi Categories: Editorials, Post Season, Site Announcements, Site Features,

Get ready, because here come Ice Hype's own 2008/2009 NHL season predictions! Which teams will wind up making the post-season? Which team will be the unexpected bust? Which team will win the Stanley Cup? Read my predictions on all of these subjects inside!
Click to continue reading 2008 NHL Post-Season Predictions

Tweet
Posted by Milo Taibi Categories: San Jose Sharks,

Veteran defenseman Kyle McLaren was placed on waivers on Tuesday, possibly ending his 4 ½ year tenure with the San Jose Sharks. In his time with the Sharks, McLaren spent 301 minutes in the penalty box, scored 12 goals, and landed 71 assists. If McLaren, who was frequently injured during his time with San Jose, isn't claimed by any other NHL team, he will be assigned to Worcester, the location of San Jose's top minor league team.
Click to continue reading Kyle McLaren Placed On Waivers

Tweet
Posted by Milo Taibi Categories: New York Islanders, Florida Panthers,
The New York Islanders are stumbling to the starting gate of the 2008/2009 NHL season. Last night they endured a 6-0 loss to the Florida Panthers. Florida goalie Tomas Vokoun looked to be in mid-season form, blocking each one of the 29 attempted shots on goal. Goals for the Panthers were scored by Anthony Stewart, Kamil Kreps, Rostislav Olesz , Jay Bouwmeester, Brett McLean and Nathan Horton. Left winger Ville Peltonen pitched in as well, notching three assists.
Click to continue reading Panthers Trounce Islanders In Pre-Season Match-up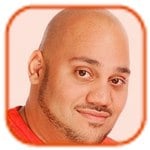 Tweet
Posted by Andru Edwards Categories: Announcements,
Alright, let's take a break for just a moment away from the standard news fare. We know that you guys love the gadgets, gizmos, and consumer electronics just as much as we do. These expensive and cool toys are often a marvel when you break them down to the technology that drives them. That's what makes what we do fun, and why we love the interaction we have with our readers. However, we want to focus a bit of attention on the young ones in our country who would be happy to have a calculator for use in class, and the teachers who work for districts that can't afford things like projectors for use in their schools.
Gear Live has joined the 2008 DonorsChoose Blogger Challenge, and we have chosen eight great causes that are centered around getting some basic technology and literature into classrooms located in our local area, as well as some of the hardest areas still suffering the affects of Hurricanes Ike and Katrina. We've chosen eight causes that we thought touched on what we believed in, and you can take a look at them and choose which one(s) you want to help. Our goal is to raise $5,000 for the children of our nation. Just know that the money you donate will go directly to that specific teacher request - not into some big pot of money that is then doled out by the organization.
Some of the most expensive purchases for schools are consumer electronics. We believe that all children need to get acquainted with the tools of the future as they learn so they when they are ready to hit the workforce, they can succeed alongside their peers. Please, help us in assisting teachers, children, and schools in low-income areas get the tools they need to help their children excel.
Read More

| Gear Live Gives Back 2008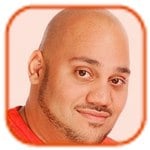 Tweet
Posted by Andru Edwards Categories: Announcements, Apple, Smartphones, Handhelds,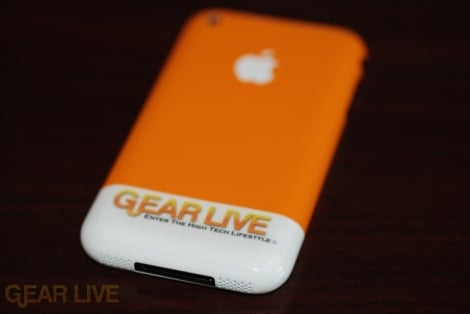 We wanted to shout out the winners of the customized Gear Live iPhone giveaway that we held a couple of weeks ago. We let three winners walk away with a piece of the action, with the grand prize, of course, winning our orange painted iPhone.
The grand prize went to

Kat

. She gets the iPhone, an LRG T-shirt, a couple of Monster Cable accessories, and a few LRG Monster iPhone cases. Second place went to x1xtomx1x. He doesn't get an iPhone or anything, but he does get a couple of the LRG Monster iPhone cases, the shirt, and the accessories. Third place went to Shan Gee, and he gets one less LRG case than x1 gets.
So there you have it, the end to another Gear Live contest. Stay tuned though, we still have a bunch of stuff that we plan on giving away to your readers. You know, like Wii Fit, Microsoft Zune, etc. In the meantime, be sure you are a Gear Live member.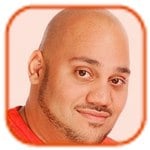 Tweet
Posted by Andru Edwards Categories: Announcements, Apple, Smartphones, Design, Features, Handhelds, Portable Audio / Video,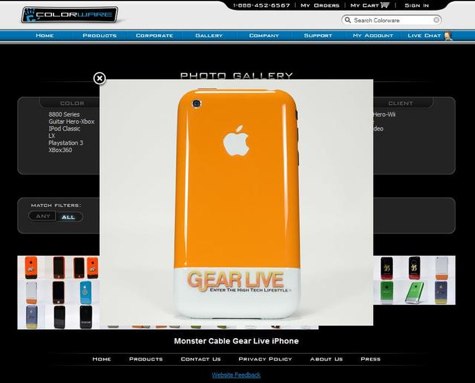 As Gear Live member x1xtomx1x discovered and shared with us on the forums today, the Gear Live iPhone that we are giving away is actually featured in the ColorWare gallery. Very nice find.
Remember, you are eligible to enter to win this customized iPhone. Check out the official rules to find out how.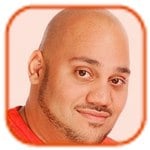 Tweet
Posted by Andru Edwards Categories: Announcements, Apple, Smartphones, Features,
Since our last giveaway contest went so well (and the HDX Dragon computer is on its way to our winner!), we thought you guys might be interested in yet another opportunity to win some cool stuff from Gear Live. That's why we are giving away a one-of-a-kind customized iPhone, along with a bunch of accessories from LRG and Monster Cable. Even better? This time, we will have three winners.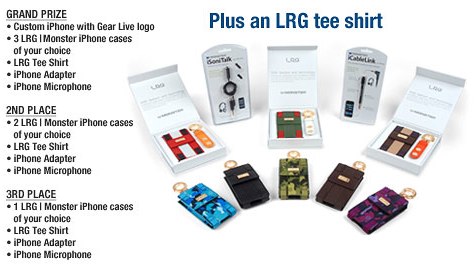 What makes our iPhone so special? Well, we've had it customized and done up in Gear Live colors. Heck, we even put our logo on it, so you can rock the fact that you are a fan of what we do here. Also, we will unlock it for you, if you like, prior to sending it over. We are gonna make this one easy too. The contest starts today, and will end on July 2, 2008. Between now and then, we are gonna be monitoring comments left throughout Gear Live, and forum posts. If you are a regular participants in those areas, you will have an opportunity to win. On July 3, we will compile a list of members who have been active during the contest period, and we will then choose our first, second, and third place winners randomly. Here are the full details on the three packages:
Grand Prize:
Customized orange Gear Live iPhone
3 LRG | Monster iPhone cases of your choosing
LRG Tee Shirt
iCableLink iPhone headphone jack adapter
iSoniTalk iPhone microphone
Second Place:
2 LRG | Monster iPhone cases of your choosing
LRG Tee Shirt
iCableLink iPhone headphone jack adapter
iSoniTalk iPhone microphone
Third Place:
1 LRG | Monster iPhone cases of your choosing
LRG Tee Shirt
iCableLink iPhone headphone jack adapter
iSoniTalk iPhone microphone
Oh, and just to be clear, if you spam, you are eliminated from the contest. We are looking for people who genuinely add to the conversation across our network in blog comment posts, and on the Gear Live Forums. That means you have to be a member of the site to win, so if you aren't already, go ahead and sign up. One last thing, we can only award the prize to a resident of the USA. If you plan on winning and you don't live here, you'd better have a cousin or great aunt with an address in the US that we can ship your package to.
A big thank you to LRG and Monster Cable for helping us out with this contest.
© Gear Live Media, LLC. 2007 – User-posted content, unless source is quoted, is licensed under a Creative Commons Public Domain License. Gear Live graphics, logos, designs, page headers, button icons, videos, articles, blogs, forums, scripts and other service names are the trademarks of Gear Live Inc.