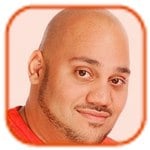 Tweet
Posted by Andru Edwards Categories: Features, HDTV, Home Entertainment, Family, Women, Men, Techies, Under $100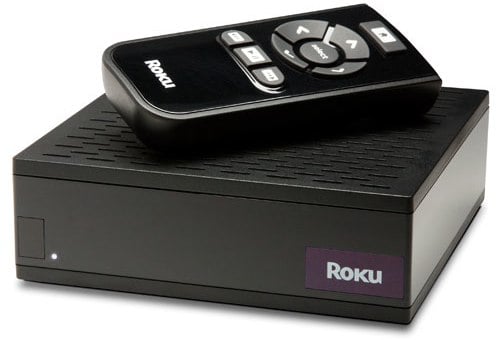 Sure, Netflix has come to the Xbox 360, but if you want streaming access to the Netflix service and don't own a game console, this is your cheapest barrier to entry. Definitely a great gift for movie buffs, the Roku Netflix player is able to stream over 12,000 movies and television shows from the Netflix Watch Instantly catalogue. The set-top box currently outputs at 480p (DVD quality), but we know that high definition streaming is on the way. The box is tiny, so it takes up barely any space, and setup takes just a couple of minutes - very simple. Of course, a Netflix subscription is required, but once you have that, everything else is a piece of cake.
Read More

| Roku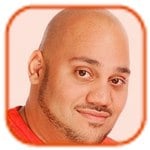 Tweet
Posted by Andru Edwards Categories: Accessories, Apple, PC / Laptop, Wireless / WiFi, Family, Women, Men, Techies, Under $500

Yeah, we know, the Time Capsule is a router and backup device. Not that exciting, right? Well, not all gifts are meant to spur excitement - this one is practical and functional. If you know someone who owns a Mac, and doesn't take advantage of Time Machine, then they need a Time Capsule - especially if they use a MacBook or MacBook Pro. The Time Machine sports either a 500GB or 1TB hard drive, and is a combination wired/wireless network attached storage device. Even better, it doubles as an 802.11n/g router as well. The 500GB Time Capsule sells for $299, while the 1TB version will run you $499.
Read More

| Apple Time Capsule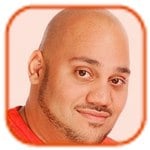 Tweet
Posted by Andru Edwards Categories: Editorial, Features, Home Entertainment

Being both an early adopter, someone without a bunch of money, and a gadgetophile is a hard combination to pull off. Back in 1999, that was me as a teenager, and the thing I wanted most that year was a standalone DVD player. Sure, I had the DVD-ROM drive in my Sony Vaio desktop computer, but my monitor was only 15-inches back then, and I had a 28-inch television. Who wouldn't want to watch DVDs on their awesome 28-inch television, with ghetto stereo sound?
That year, my girlfriend at the time decided she would surprise me with a Sony DVD player. If you weren't in the market for DVD players back then, allow me to fill you in. Those $25 deals you are seeing this holiday season on players at Target and Wal-Mart? Yeah, prices have fallen exponentially. My first DVD player sold for $399.99. A serious token of her love, most certainly. I mean, I certainly wouldn't have gotten a DVD player otherwise.
I immediately snapped up The Usual Suspects and a couple of other titles that I don't even remember. I didn't even care, I was just all about the slick new piece of technology.
What about you? Any fond memories of holidays past, where you gave or received an awesome gift? Let us know in the comments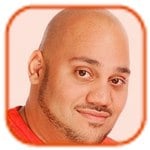 Tweet
Posted by Andru Edwards Categories: Cell Phones, Features, Handhelds, Women, Men, Techies, Under $250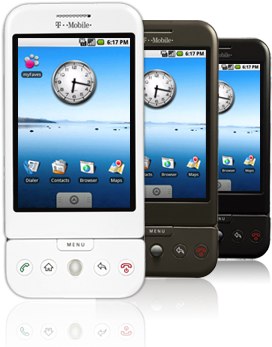 We've been messing with our T-Mobile G1 for a few days now, in preparation for a full review, but we are confident enough in the device to list it here in our Holiday Gift Guide. The T-Mobile G1 is the first phone on the market that features Google's Android OS. Along with the Google love, the G1 features 3G speeds, a physical QWERTY keyboard, and a 3 megapixel camera. The software itself features all the goodness you'd expect from Google, meaning integration with Gmail, Google Docs, YouTube, and Google Maps with the super-cool Street View Compass mode. There's also a store that allows you to download apps, games, and the like. If you want to get someone a smartphone, and they are on T-Mobile, this is the one to get. You can pick it up from T-Mobile for $179.
Read More

| T-Mobile G1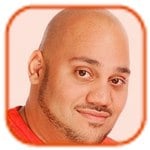 Tweet
Posted by Andru Edwards Categories: Cameras, Design, Features, Family, Women, Under $500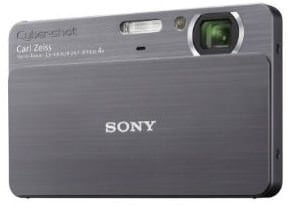 If you want to pick up a camera for your loved one that is as much a fashion statement as it is a photography device, you've gotta consider the fashionista-friendly Sony Cyber-Shot DSC-T700. It's not all about the looks, though, because this camera packs in a bunch of features. Like what? How about anti-blink and Smile Shutter technology? It also features a 3.5-inch ultra-high resolution touchscreen display, shoots at up to 10.1 megapixels, and includes 4GB of internal memory. It also includes the Picture Motion Browser software package, but seriously, who's gonna use that? The Sony Cyber-Shot DSC-T700 retails for $399.99, but on Amazon we were able to find substantial discounts, depending on which color you were interested in:
There's also a gold version, but we didn't include that one since there was no discount available on it. Definitely a good gift for the woman in your life.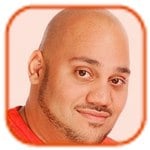 Tweet
Posted by Andru Edwards Categories: Features, Toys, Kids, Under $100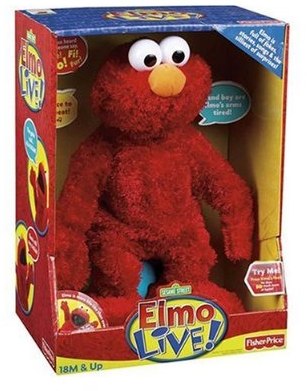 Once again, Elmo is here to take over the holiday, causing parking lot brawls between otherwise-normal parents. Back in 1996, Tickle Me Elmo flew off store shelves. 12 years later, Elmo Live tells jokes, sings songs, plays games, and tells stories. Oh, and he still laughs too. The biggest change, though, is thatElmo's mouth actually moves when he talks, along with the rest of his body. He also moves his arms, nods his head, stands up, sits down, among other things, all with a squeeze of his foot. I was at Target the other day, and almost every shopping cart with a kid in it had one, and at one moment, I literally heard 7 of these things going at once, simply due to the carts being in close proximity. This is one of the big toy gifts this year. Elmo Live sells for $65.99, but we found it on Amazon for 9% off, at $59.88.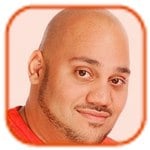 Tweet
Posted by Andru Edwards Categories: Features, HDTV, Home Entertainment, Movies, Men, Teens, Under $25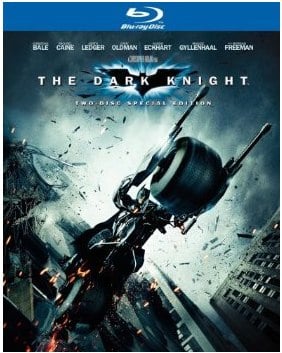 We have yet to come across anyone who didn't appreciate this movie (and we're sure they'll come out of the woodwork in the comments now that we said that,) and it is with good reason. The Dark Knight has so much going for it in terms of entertainment value and action. Batman's voice aside, everything about this movie screamed "awesome." This is why we have to recommend it in our Holiday Gift Guide. Now, primarily we are recommending The Dark Knight Blu-ray, because that is going to give you the amazing visuals and sound you come to expect from a movie like this. That said, we understand that not everyone is equipped with the latest in high definition gadgetry, so we will also recommend The Dark Knight Special Edition DVD as well. The Blu-ray version retails for $35.99, but we found it on Amazon for 33% off at $23.99. The special edition DVD version sells for $34.98, and we found it for 40% off on Amazon at $20.99.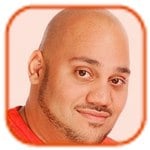 Tweet
Posted by Andru Edwards Categories: Features, Hot Deals, Music, Portable Audio / Video, Techies, Teens, Under $250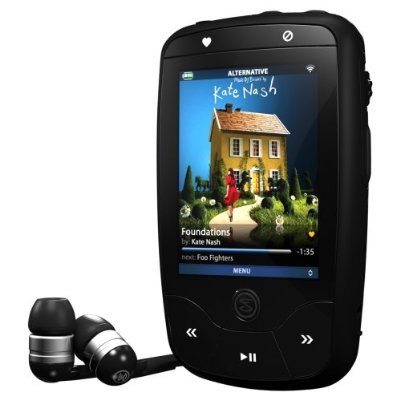 We've been big fans of Slacker since we saw it earlier this year at CES. Now, we were big fans of the Slacker Internet radio service, but that meant you had to keep Slacker in your browser. With the Slacker G2, all that Internet radio goodness is now portable. So, why the Slacker G2 over a regular MP3 player? Well, first off, the owner doesn't have to pay for the music. You don't even have to use a computer to transfer music to the device, as that can all be done with the devices itself. It connects to the free Slacker service over Wi-Fi, and will update itself with music whenever it has a connection. The 4 GB Slacker G2 supports 25 stations, and retails for $199.99. You can pick one up at Amazon.
Read More

| Slacker G2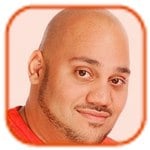 Tweet
Posted by Andru Edwards Categories: Accessories, Home Entertainment, Family, Techies, Under $50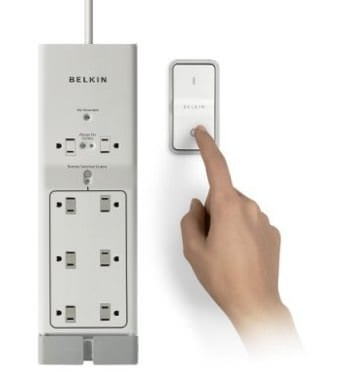 We know, you're wondering why on Earth we'd be recommending a surge protector as a gift, right? Well, the Belkin Conserve line is actually pretty cool. In the interest of being green, we are recommending a power strip that is great for the eco-concious folks in your life. You're able to turn off all connected devices with one switch. Outlets are spaced out to support those unsightly bulky ones, and there is even a remote you can use to control the flow of power. Since electronics pull power, even when powered off, that means you're wasting electricity constantly unless you unplug your devices when you are done using them. The Belkin Concserve fixes that. They retail for $49.99, but we were able to find them for 24% less - $38.24 at Amazon.
Read More

| Belkin Conserve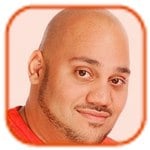 Tweet
Posted by Andru Edwards Categories: Accessories, Apple, Cell Phones, Features, Handhelds, Techies, Under $100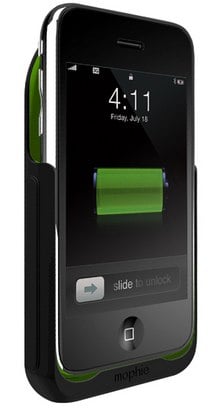 Yeah, we know that the iPhone is probably a little rich to purchase for someone during the holidays, plus there's the whole activtion conundrum. Instead, focus on the people who already own the iPhone 3G, and get them an accessory that we absolutely love. The Mophie Juice Pack for iPhone 3G gives the iPhone more than double the battery life that it has on its own. That means you get up to 250 hours standby time, 6 hours talk time (or 12 hours if on EDGE), 28 hours audio playback, and 8 hours video playback. The cost on this one is $99.95, and is totally worth it for iPhone road warriors.
Read More

| Mophie Juice Pack

© Gear Live Inc. – User-posted content, unless source is quoted, is licensed under a Creative Commons Public Domain License. Gear Live graphics, logos, designs, page headers, button icons, videos, articles, blogs, forums, scripts and other service names are the trademarks of Gear Live Inc.