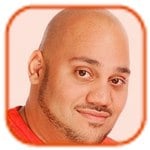 Tweet
Posted by Andru Edwards Categories: Cell Phones, Handhelds, Men, Techies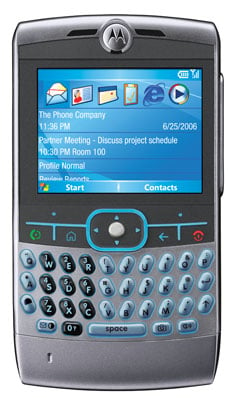 If you are looking for a full-fledged smartphone that lacks bulk, look the way of the Motorola Q. The Q packs in Bluetooth, a 1.3-megapoxel camera, and a QWERTY keyboard into a freaking thin 4.3 x 2.5 x 0.5-inch handset. The Motorola Q weighs just 4.1 ounces, so carrying this phone around is very comfy. The Q also sports a scroll wheel on the side, reminding us of the BlackBerry mainstay, and it works nicely on the Windows Mobile 5 OS. The screen is a 2.4-inch 320x240 display, but we wish the font size could be bumped down a few notches to fit more text without having to scroll. The Q can also do multimedia, which can be access on Verizon's EV-DO network, or locally by packing your content onto a miniSD card.
You can watch our full Motorola Q video review for more information.
Price: $300 with two-year contract
Read More

| HelloMoto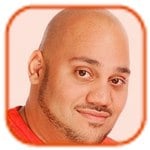 Tweet
Posted by Andru Edwards Categories: Cameras, Features, Women, Men, Techies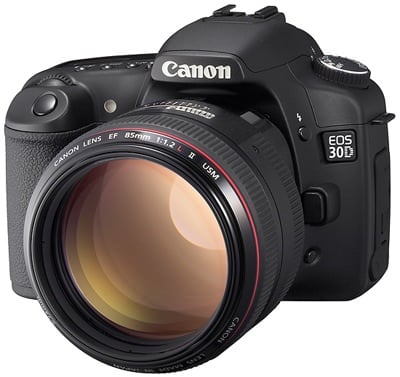 The 30D is an evolutionary upgrade from the EOS 20D and shares many of the same components/features such as the 8.19-megapixel CMOS sensor, shutter speed (1/8000), and autofocus system. New to the 30D is the 2.5" LCD with a greatly increased viewing angle as compared to the 1.8" LCD on the 20D. A deeper burst depth allows you to take more pictures in rapid succession before the camera writes to memory and is a welcome improvement when shooting in RAW mode. ISO speed is now adjustable while looking through the viewfinder and should make shooting with changing light conditions a much easier task.
Price: $1,399 (Compare Prices)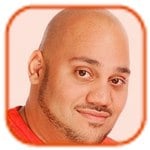 Tweet
Posted by Andru Edwards Categories: Features, Music, Portable Audio / Video, Techies, Teens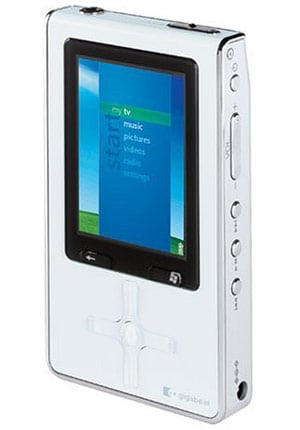 If you are a videophile and want a neat device you can use to watch video on the go, without breaking the bank, you may want to consider the Toshiba Gigabeat MES30VX. This Gigabeat packs 30 GB of hard drive space into a package that is a bit smaller and lighter than the standard iPod. While the screen is only 320x240 resolution, the colors, tone, and lighting are spot on. The Gigabeat MES30VX screen is the man when it comes to accurate video representation. Of course, it does all the usual stuff as well, that being playing digital audio (it's Urge compatible) and the like. Even better though, it's compatible with TiVo To Go out of the box, as well as the Vongo video service, which means you have your video hook-up here as well - the total package.
Price: $220 (Compare Prices)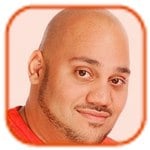 Tweet
Posted by Andru Edwards Categories: Cameras, Features, Family, Techies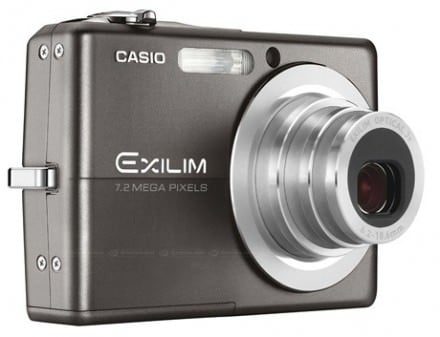 If you are looking for a good pocket camera, the Casio Exilim EX-Z700 should be your hook-up. This 7.2 megapixel bad boy is packed with features that are usable and welcome by just about anyone. We are talking about features like fantastic battery life that allows for up for 460 shots on one charge, along with a whopping 37 scene mode presets. The design is sturdy, and the LCD display is a fantastic wide-screen 2.8-inches. The camera is available in three colors - blue, red, and silver.
Price: $280 (Compare Prices)
Read More

| Exilim EX-Z700 Product Page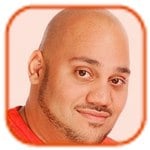 Tweet
Posted by Andru Edwards Categories: Cell Phones, Handhelds, Men, Techies, Teens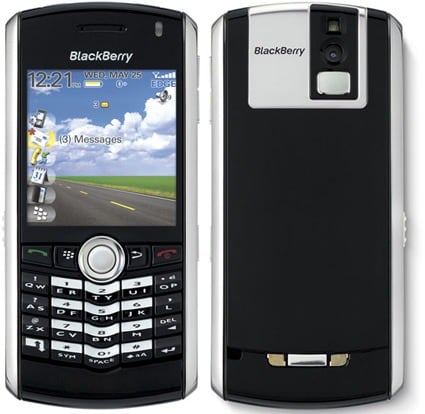 BlackBerry has gone mainstream with the BlackBerry Pearl 8100. Much more than a business-level messaging device, the Pearl 8100 packs in a 1.3-megapixel camera, vibrant 320x240 display, and MP3 support. The abridged QWERTY keypad allows you to type messages quicker than you would using standard T9, and also keeps the phone as thin as any other cell phone out there, with dimensions of 4.2 x 2 x 0.6-inches. The BlackBerry Pearl 8100 throws away the scroll wheel, and instead uses the Pearl-esque scroll ball in the center of the device. Throw in EDGE support, and you have a winner.
Price: $199 with two-year contract
Read More

| BlackBerry Pearl Product Page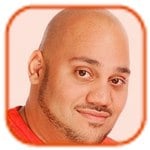 Tweet
Posted by Andru Edwards Categories: Announcements

It's that time of year again, and Gear Live is here to help you make the purchase to geek out those you love. Oh, and we will have everyone on your list covered, from the spouse, to the kids, to the parents, to the person you are forced to buy a gift for because you just know they will be buying you one. We have collected some of the better items we have seen over the past year, along with a few new ones, in putting this years guide together. We will add to it every day, until we get through the holidays. If you have any ideas, feel free to either let us know or even submit your own article.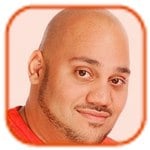 Tweet
Posted by Andru Edwards Categories: Accessories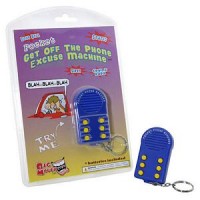 Get rid of pesky telemarketers, annoying "friends", and bill collectors with the aid of the Get Off The Phone Excuse Machine. The key chain device features six pre-recorded sound effects that you can use to get off the phone in a hurry. Sounds include doorbells, a police siren, static, a crying baby, Chinese food delivery, and a car crash. You can pick one up for $9.89 and use it for stocking stuffing, or give it to someone as their "main" gift. Word of warning, there is no sound effect that will get you out of explaining why this was the only gift you purchased for your spouse.

Read More

| PrankPlace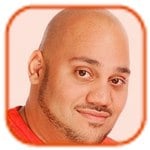 Tweet
Posted by Andru Edwards Categories: Movies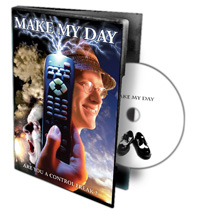 A few weeks ago we had the pleasure of viewing Make My Day. A creation of Hidden Frame Productions, Make My Day reminds us of those Choose Your Own Adventure books we enjoyed as younglings, as the premise is that you take the main character and guide him through his day using choices presented to you. While just about every scenario results in the death of the main character, the numerous ways that he dies had us laughing out loud. For only $15 USD, this one is definitely a great gift or stocking stuffer for anyone with even a slight sense of humor.
WIN IT!: Want to win your own copy of Make My Day? Just head on over to our Holiday Giveaway Forum Thread for details! Two readers will walk away with a Make My Day DVD courtesy of Hidden Frame Productions and Gear Live Media.

Read More

| Make My Day DVD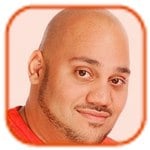 Tweet
Posted by Andru Edwards Categories: Accessories, Peripherals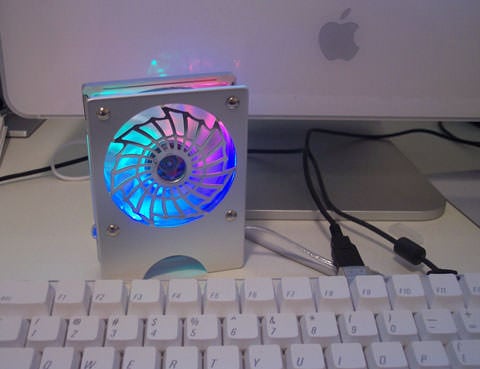 For the office Secret Santa party, or for a simple stocking stuffer, check out the Antec FANPAL. The FANPAL is an illuminated desktop fan, with the multi-colored LED and fan powered by a computers USB port. The colors are red, green, and blue, and it even has an adjustable stand for directing airflow. We have a few more pictures of the device in action here as well.
PRODUCT: Antec FANPAL
PRICE: $12 USD
WIN IT!: Wanna win an Antec FANPAL of your own? Just head on over to our Holiday Giveaway Forum Thread for details! One reader will walk away with a FANPAL courtesy of Antec and Gear Live Media.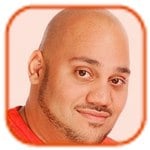 Tweet
Posted by Andru Edwards Categories: Accessories, Portable Audio / Video, Video Games
We must admit - the time we have spent with any Vaja product we have been able to get our hands on has been a joy. The craftsmanship behind these cases is top notch, and in our experience, can't be beat. We recommend these two cases in particular: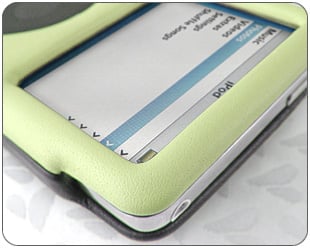 The Vaja iVod is a great case, and the company has just announced the i-Vod Video for the new video iPod. It protects the iPod, and is one of the few protective cases that is actually visually appealing. Many will find this product to be perfect, as it protects the screen, and has an option to even protect the click wheel as well. Expect to pay at least $70, but part of that high cost is the Vaja Choice customization options, which is a great service. Check out our
review of the 4th generation iVod DJ here
.
WIN IT!: Wanna win an iVod DJ for your 4th generation iPod? Just head on over to our Holiday Giveaway Forum Thread for details! One reader will walk away with an iVod DJ watch courtesy of Vaja and Gear Live Media!
Product: iVod Video
Price: $70 USD
The i-Volution is the ultimate PSP case in terms of design and protection. It is lightweight, but firm enough to protect the PSP when in a backpack, or even if dropped a few feet. The leather looks and feels spectacular as well. This product is solid. The only downside would be price. $180 USD can get you a lot of things in terms of games and accessories. This one is for the elite - if you want to show off a little, this is the thing to get. You can read our full review of the PSP i-Volution here.
Product: i-Volution Case for PSP
Price: $180 USD
© Gear Live Inc. – User-posted content, unless source is quoted, is licensed under a Creative Commons Public Domain License. Gear Live graphics, logos, designs, page headers, button icons, videos, articles, blogs, forums, scripts and other service names are the trademarks of Gear Live Inc.