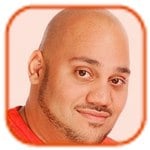 Tweet
Posted by Andru Edwards Categories: Features, Household, Women,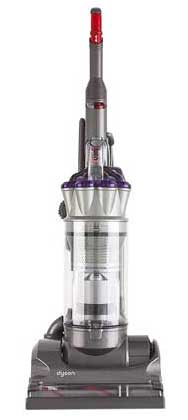 Dyson promises that it's DC17 Animal will never tip over, thanks to it's low center of gravity. Of course, that isn't all that this powerhouse of a vacuum boasts, as this beast is said to offer the most powerful suction on the vacuum cleaner market. Debris is sifted through it's three nested chambers, and the air that is expelled contains about 150 times less bacteria and mold spores than our normal, everyday air - not other vacuum expelled air, we mean air in general!
Price: $550 (Compare Prices)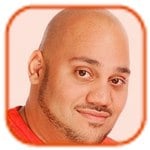 Tweet
Posted by Andru Edwards Categories: Apple, Features, PC / Laptop, Men, Techies,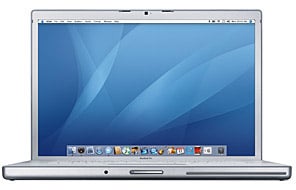 In our opinion, it doesn't get much better than the MacBook Pro when it comes to a portable computer. Why? Well, aside from the Intel Core 2 Duo processors that they house, they are lightweight and have batteries that last almost three hours under normal use and load. It has a built-in iSight webcam, FireWire 400 and 800 ports, and a backlit keyboard. The kicker here though, is that by using this with the Parallels software, you can run Windows 2000, XP, and Vista side-by-side within OS X. If you prefer a dedicated OS experience, you can use Boot Camp to run Windows on it's own. That means that by buying a MacBook Pro, you get access to both the OS X and Windows operating systems with extreme ease. The same can't be said for the PC side of things.
Price: Starts at $1,999 (Compare Prices)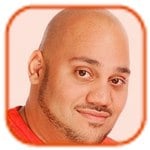 Tweet
Posted by Andru Edwards Categories: Features, Video Games, Men, Techies, Teens,
The Sony PLAYSTATION 3 is build around the company's much-hyped Cell processor, a 3.2-GHz chip that packs some serious processing power. The cell is what powers the PS3's 1080p True HD output, alongside a 500-MHz nVidia graphics processor. The more expensive version also packs in WiFi, multimedia card readers, and silver trim. The SIXAXIS controller has a new input interface that is rotation and acceleration sensitive, allowing you to control games through movement (but without force-feedback.) Lastly, the PS3 has Blu-Ray built-in, so with the purchase you also get a high definition video player as well. Sure, at $600 USD it sounds expensive, but compare that to a $1000+ standalone Blu-Ray player, and the PS3 doesn't look so bad after all.
Price: $600 (Compare Prices)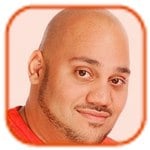 Tweet
Posted by Andru Edwards Categories: Home Entertainment, Internet, Music, Techies, Teens,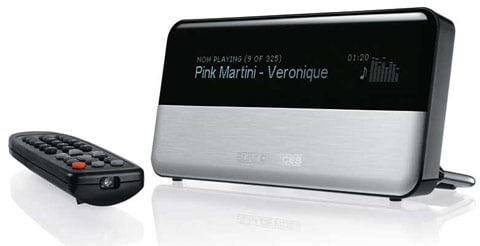 The newest Squeezebox has a bright LED screen along with a nice, metallic console, and is the perfect gift for any audiophile. Hook this thing up to a stereo system using it's digital outputs, and you are in for a treat. The Squeezebox supports just about any format out there (but not iTunes DRM), and can even stream from services like Rhapsody. There are third-party plug-ins that let you change fonts, and even use the display as a caller ID. Our favorite part, though, is the fact that it can stream Internet radio without needed a PC to be powered on.
Price: $299 (Compare Prices)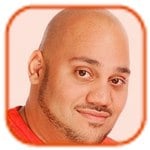 Tweet
Posted by Andru Edwards Categories: Accessories, Home Entertainment, PC / Laptop, Techies,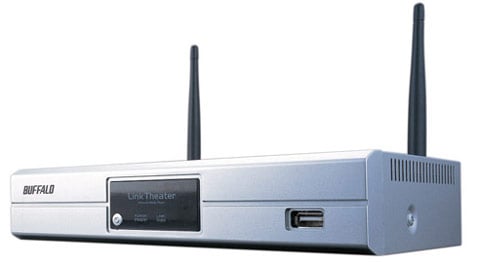 The Buffalo LinkTheater Wireless A/G Media Player is new in town, but looks to be a winner. The device allows you to stream just about any video or audio format you can think of from your PC to your home theater system. This new model even has a few optimization specifically targetted toward Intel Viiv PCs, so if you have one of those, it's a plus (though it's not required.) The device is even compatible with DRM movie downloads from the likes of CinemaNow and MovieLink. Definitely worth it if you store a bunch of multimedia content on your PC, and you want an easy way to get that to your HDTV.
Price: $249 (Compare Prices)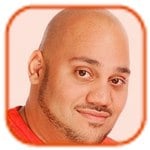 Tweet
Posted by Andru Edwards Categories: Features, Household, Women,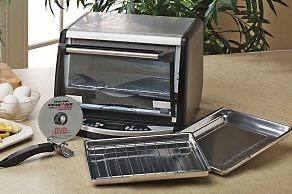 After being featured on 30 Rock, many were wondering if this thing was the real deal. Turns out, it is. The Black & Decker Infrawave Speed Oven is smaller than your average microwave, but also packs a lot more power. The Infrawave Oven uses infrared light to cook food, using two heating elements that cycle on and off. The cycling uses various wavelengths, allowing it to roast, broil, or bake in just about half the time it would take to do it in your traditional gas or electric oven. Sure, it can toast your bread and heat your frozen pizza - but the Infrawave Oven can even cook bone-in meats. Oh, and unlike your microwave, it heats everything in your food, not just the water. That spells out juicy, evenly-heated grub.

Price: $129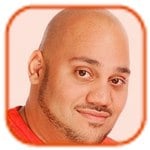 Tweet
Posted by Andru Edwards Categories: Cameras, Handhelds, Home Entertainment, Family, Men, Techies,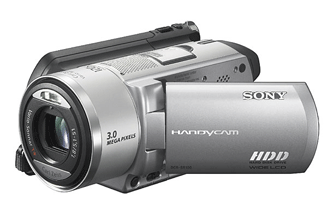 Here at Gear Live HQ, we are pretty keen on hard drive-based camcorders. If you aren't shooting any major productions, these cameras are great in situations where a handheld camera is appropriate. The Sony DCR-SR1000 is a great tapeless camcorder, holding about 7.3 hours of high quality footage on it's internal drive. You can change the quality of your recording in order to squeeze out over 20 hours of recording capacity from the camcorder. Low light performance is better than other cameras of similar size, as it sports a Carl Zeiss Vario-Sonnar T lens. It also have an onboard mic that records in four directions, allowing you to record in Dolby 5.1 surround sound. The only downside we could find to this one is that it's a tad on the heavy side at 22.4 ounces.
Price: $1,630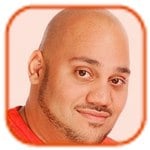 Tweet
Posted by Andru Edwards Categories: Features, Home Entertainment, Music, Men,

If you are looking for something different in the home stereo area, look no further than the Tivoli Audio Music System. This is an all-in-one solution that actually works - very well. The user interface is super-simple, and the buttons on the unit are exactly what they need to be. Nothing too advanced for anyone here. The Tivoli Audio Music System packs in an AM/FM tuner, CD player, and even an auxiliary input for your MP3 player of choice. The LED panel is perfect at 32 characters, and it even dims itself when you turn the lights off so as not to disturb your movie-watching (or sleep) experience. Our favorite feature? The SpacePhase setting, that makes audio sound even more clean and full - seriously, it rocks.
Price: $599 (Compare Prices)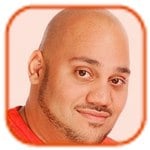 Tweet
Posted by Andru Edwards Categories: Features, Video Games, Kids, Teens,
The Nintendo DS Lite is all about improving the whole Nintendo DS experience. The original was a bit clunky (although some preferred it's size) and had a fairly dim screen. Not so with the DS Lite. The new model looks great, featuring the same touchscreen gameplay with 33% less bulk. While you get the same in-game functionality as the original DS, we still think it's worth the upgrade. Forget the fact that the graphics aren't on par with the PSP - the Nintendo DS blows it away in terms of the selection of games available in it's vast library. Add in online gaming through the Nintendo WiFi connection, and this one is a winner.
Price: $129.99 (Compare Prices)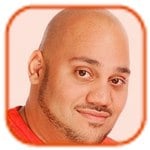 Tweet
Posted by Andru Edwards Categories: Apple, Features, Music, Portable Audio / Video, Women, Techies, Teens,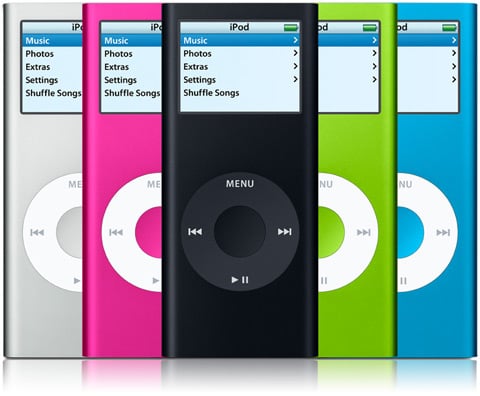 The recently overhauled iPod nano is almost a splitting image of the old-school iPod mini. You know, the anodized-aluminum casing that is available in multiple colors? Yeah, that's the one. The new casing is much more scratch-resistant than the original nano, and features a brighter screen along with better battery life (26 hours!) and a thinner shell, if you can believe that. The new iPod nano also features updated software which includes a nice search interface. What you aren't getting, though, is the ability to play movies or the new iPod games that are available in iTunes - however, we think that most people on the lookout to purchase a nano aren't necessarily the gaming type. Plus, who would want to play Zuma on a screen this tiny? Still, for a flash-based portable music player, we give the nod to the iPod nano. Hey, you can even get the RED nano and help in the fight against AIDS. Feel free to check out our iPod nano unboxing video.
Price: $149 - $249 (Compare Prices)
© Gear Live Inc. – User-posted content, unless source is quoted, is licensed under a Creative Commons Public Domain License. Gear Live graphics, logos, designs, page headers, button icons, videos, articles, blogs, forums, scripts and other service names are the trademarks of Gear Live Inc.