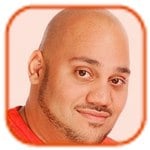 Tweet
Posted by Andru Edwards Categories: Features, HDTV, Home Entertainment, Men, Techies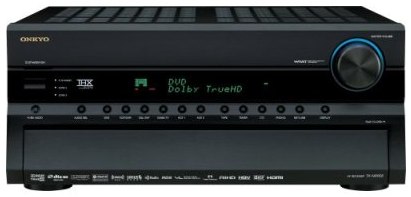 Okay, the holidays are right around the corner. In our continuing effort to hook you up with the best gear, we had to point out the Onkyo TX-NR905. This is a product that has blown us away in our testing.
Let's be clear - the Onkyo TX-NR905 A/V receiver isn't the lightest device in the world, as it weighs in at 54 pounds - but that's just about where the negatives end when it comes to this beast. This thing is like a classic Mustang - all muscle. You can throw anything at it - you know, HD DVD players, game consoles, TiVos, Blu-ray - and expect phenomenal 7.1 surround sound. And we mean pristine. Even better, the TX-NR905 bridges the gap between your entertainment center and the Internet by way of it's Ethernet port. Hook up to the Internet, and you can stream Internet radio directly through this system. Moving on the picture quality - again, top notch all the way here. It will pump out 1080p signals, it supports 24p framerate, and has 2 HDMI outputs along with component out for your HDTV needs. Oh course, this thing is all about the sound. You get 140 watts per channel, and this is the most inexpensive receiver to feature THX Ultra2 certification. Believe me, if you haven't heard it, you will be the envy of your block. Don't worry though, you won't be able to hear the complaints if you crank this thing up. Rounding out the feature set here, it will upconvert all inputs to 1080p, supports multiple zones, and also has HD radio built-in. Retails for $1,999. Compare prices on Onkyo TX-NR905.
Read More

| Onkyo TX-NR905 on Amazon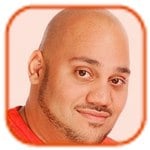 Tweet
Posted by Andru Edwards Categories: Apple, Music, Portable Audio / Video, Women, Teens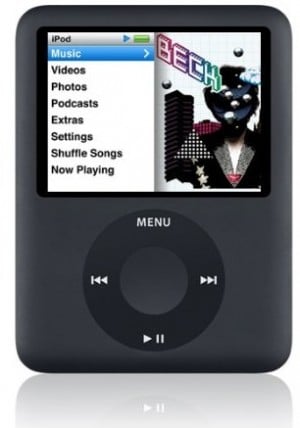 Many were anticipating that the short and stubby iPod nano would be a disappointment when the rumors of the device were running rampant. Once Steve Jobs introduced it, all fears were quelled. Just get one into your hands, and you will no longer be a skeptic. The 2-inch screen obviously isn't the best for watching full-length movies, but for music videos and the like, it's worthy. If you are all about the audio, the nano holds up to 8 GB worth of data. It's thin (0.3 inches), the screen is fantastic, and the battery lasts for 26 hours. Just stay away from Cover Flow on this one - it's sluggish.
Read More

| Apple iPod nano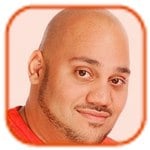 Tweet
Posted by Andru Edwards Categories: Home Entertainment, Movies, Family, Men, Techies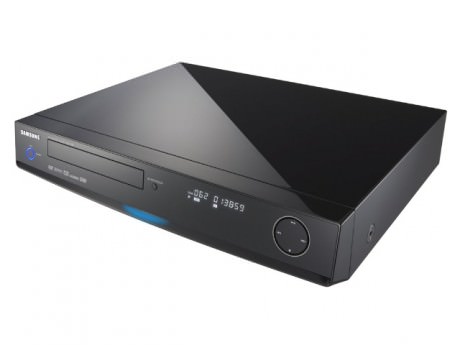 The BD-P1200 from Samsung is a nice step up from last year's BD-P1000 player. It offers more features at a lower cost. There are nice bookmarking features, DVD upconverting, and a nice backlit remote control. There's also an Ethernet port, which allows for simple firmware updates. Of course, the fact that it takes 20 seconds to load a disc is no fun, but that is typical of Blu-ray and HD DVD players across the board.
Read More

| Samsung BD-P1200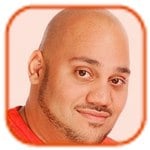 Tweet
Posted by Andru Edwards Categories: HDTV, Home Entertainment, Family, Men, Techies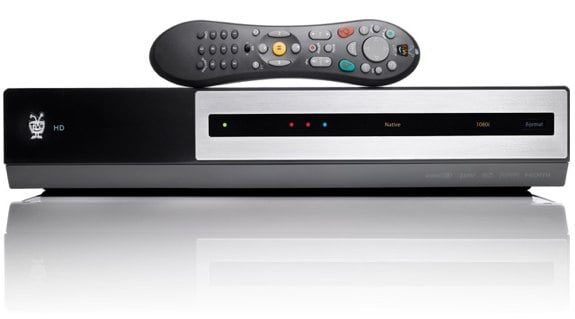 Here's a quick news bite for anyone looking for a holiday gift for that entertainment junkie in their life (or, for that matter, for themselves) - Amazon is selling the TiVo HD unit at $249.99. That's $50 off the regular price of $299.99, or a smooth 17% off. Sure, it's no Series 3, we know, but still, it is TiVo in all it's HD goodness. We aren't sure how long this one is going to last, so jump on it quick if you want it.<
Read More

| TiVo HD Amazon Deal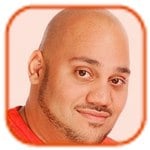 Tweet
Posted by Andru Edwards Categories: Features, Household, Men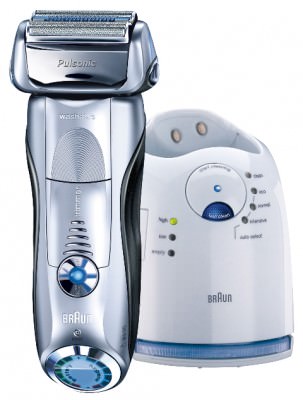 The Braun Pulsonic electric shaver tips the scales at about half a pound, but word on the street is that this is the smoothest electric shave you'll find anywhere. It's all in the pulsing head, which boasts 10,000 vibrations per minute, and the Power-Comb system that prepares your hair to be snipped. There's also a base station that cleans the unit with alcohol while also charging it for the next use. It's not all fun and games with the 9595, but truth be told, just because the base station has a larger than normal footprint and the cleaning system can be a bit loud, it isn't enough to overlook this one.
Read More

| Braun Pulsonic Electric Shaver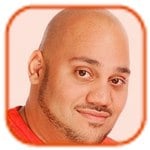 Tweet
Posted by Andru Edwards Categories: Features, GPS, Family, Men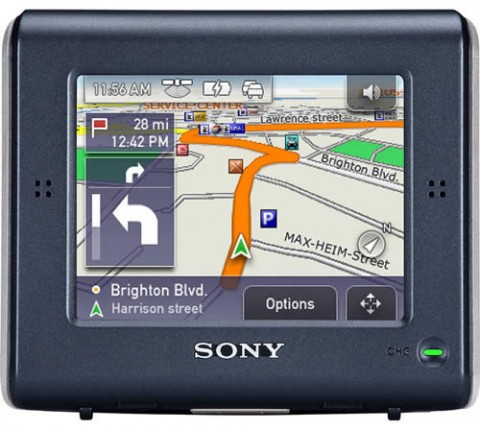 It looks like Sony may have learned from it's mistakes based on it's first foray into the personal navigation market and have come back swinging for a second round of competition with the NV-U71. What features did Sony throw into this one to make us so impressed? Well, for starters, the Sony NV-U71 has a nifty Gesture Command interface that allows you to make Plam Graffitti-ish type gestures with your finger or stylus right on the screen. Different gestures tell the GPS to do different things - for example, give it an upside-down V shape, and it will navigate your right back to your front door. No need to take your eyes off the road and go through pesky menus. Of course, it also is small and has a 3D map interface featuring a birds-eye view, but they all have that nowadays, don't they?
Price: $500 (Compare Prices)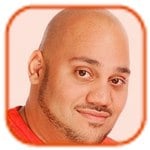 Tweet
Posted by Andru Edwards Categories: Accessories, Apple, Home Entertainment, Techies, Teens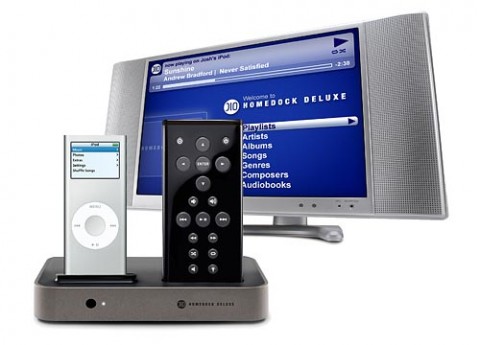 The DLO HomeDock Deluxe is the current be-all end-all dock solution for sending all of your media that resides on your iPod to your television. It supports music, high resolution slideshows, and 640x480 video. S-video and composite connections are available, giving you a couple of options for sending the signal along, and the dock itself is able to both charge and sync your iPod. Throw in a remote that lets you control everything untethered, and this one is a winner. As far as iPod accessories go, this one isn't the cheapest in the world, but it is certainly one of the coolest we have seen this far.
Price: $150 (Compare Prices)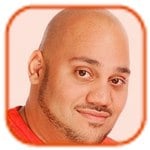 Tweet
Posted by Andru Edwards Categories: Features, Household, Women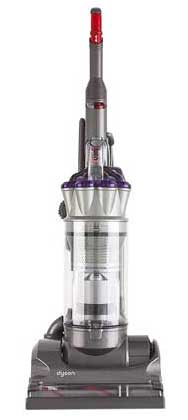 Dyson promises that it's DC17 Animal will never tip over, thanks to it's low center of gravity. Of course, that isn't all that this powerhouse of a vacuum boasts, as this beast is said to offer the most powerful suction on the vacuum cleaner market. Debris is sifted through it's three nested chambers, and the air that is expelled contains about 150 times less bacteria and mold spores than our normal, everyday air - not other vacuum expelled air, we mean air in general!
Price: $550 (Compare Prices)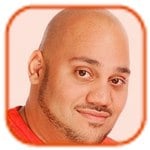 Tweet
Posted by Andru Edwards Categories: Apple, Features, PC / Laptop, Men, Techies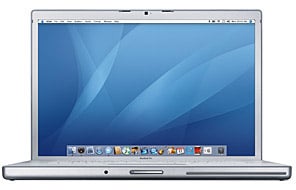 In our opinion, it doesn't get much better than the MacBook Pro when it comes to a portable computer. Why? Well, aside from the Intel Core 2 Duo processors that they house, they are lightweight and have batteries that last almost three hours under normal use and load. It has a built-in iSight webcam, FireWire 400 and 800 ports, and a backlit keyboard. The kicker here though, is that by using this with the Parallels software, you can run Windows 2000, XP, and Vista side-by-side within OS X. If you prefer a dedicated OS experience, you can use Boot Camp to run Windows on it's own. That means that by buying a MacBook Pro, you get access to both the OS X and Windows operating systems with extreme ease. The same can't be said for the PC side of things.
Price: Starts at $1,999 (Compare Prices)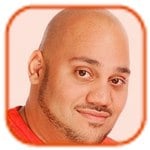 Tweet
Posted by Andru Edwards Categories: Features, Video Games, Men, Techies, Teens
The Sony PLAYSTATION 3 is build around the company's much-hyped Cell processor, a 3.2-GHz chip that packs some serious processing power. The cell is what powers the PS3's 1080p True HD output, alongside a 500-MHz nVidia graphics processor. The more expensive version also packs in WiFi, multimedia card readers, and silver trim. The SIXAXIS controller has a new input interface that is rotation and acceleration sensitive, allowing you to control games through movement (but without force-feedback.) Lastly, the PS3 has Blu-Ray built-in, so with the purchase you also get a high definition video player as well. Sure, at $600 USD it sounds expensive, but compare that to a $1000+ standalone Blu-Ray player, and the PS3 doesn't look so bad after all.
Price: $600 (Compare Prices)
© Gear Live Inc. – User-posted content, unless source is quoted, is licensed under a Creative Commons Public Domain License. Gear Live graphics, logos, designs, page headers, button icons, videos, articles, blogs, forums, scripts and other service names are the trademarks of Gear Live Inc.