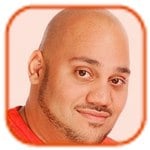 Tweet
Posted by Andru Edwards Categories: Handhelds, Microsoft, Music, Portable Audio / Video, Techies, Teens, Under $250,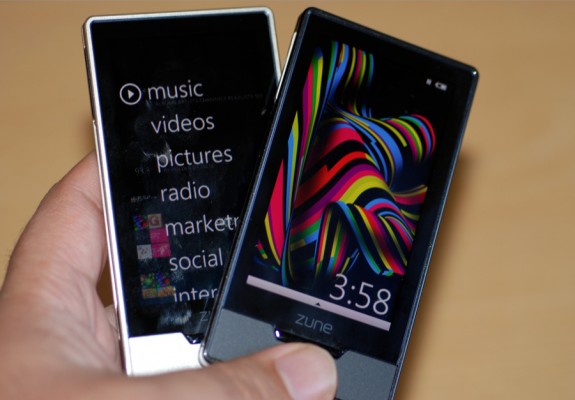 We must say, one device we were excited about this year was the Zune HD, and as evidenced in our Zune HD review, Microsoft came through with a superb device with a fantastic service behind it to match. In fact, we've said it many time that, in our opinion, for someone that truly loves music, Zune is the best deal around. Coupled with the $15 per month Zune Pass (which isn't a requirement,) you get a top-notch portable media player with an OLED screen, HD Radio, and web browser with the advantage of being able to listen to pretty much any song you can think of at a moments notice.
The Zune HD retails for $289 for the 32GB model, and $219 for the 16GB model - however, Amazon's got a great sale on the Zune HD that'll put the 32GB model into your hands for $269 ($21 off,) while the 16GB model will run you $189 ($30 off.)
Read More

| Zune on Amazon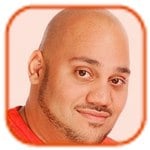 Tweet
Posted by Andru Edwards Categories: Accessories, USB, Cameras, Peripherals, Techies, Teens, Under $100,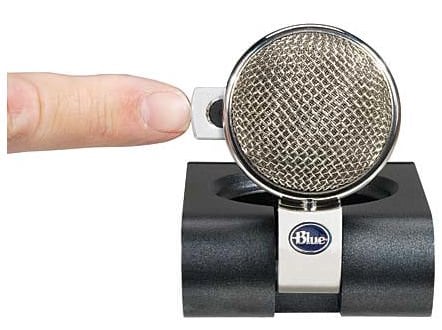 Okay, with the economy what it is, you may be looking to spruce up your desktop or notebook computer setup, rather than replacing the thing. For that, you'll need some great accessories, and when it comes to a nice upgrade for a microphone and webcam, we've gotta go with Blue Microphones Eyeball 2.0. It's sleek and stylish, so you're iChat and Skype called will feel just a bit more dignified. You get a high-fidelity microphone and 2-megapixel video camera all in one device. You can sit it on your desk, and anchor it to your monitor or notebook with ease. You can even turn the camera off if you need to hide your face for whatever reason. The Eyeball 2.0 retails for $119, but Amazon has it for $79, a full 33% off!
Read More

| Eyeball 2.0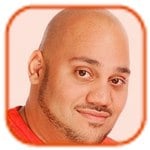 Tweet
Posted by Andru Edwards Categories: Cameras, Handhelds, HDTV, Women, Men, Techies, Under $250,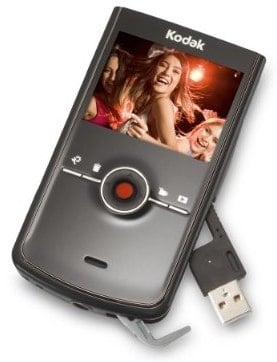 We love how inexpensive it's gotten for people to attain the ability to record high definition video, and we think this category is set to explode this holiday season. Based on this, and you know how much we love video, we've got to recommend the Kodak Zi8 handheld camera. Why? Well, the Kodak Zi8 records full 1080p HD video at 30 fps, and can also take 5 megapixel still images. It incorporates image stabilization as well, which helps avoid that whole Blair Witch shaky cam effect that none of us enjoy, and in a rare move, it even has a microphone jack so you can connect a nice, high quality audio device, if you so choose.
It's definitely a great value for such a small device that packs a nice punch. The Kodak Zi8 typically sells for $179, but you can find it on Amazon for a little less than that.
Honorable Mention:
Flip Mino: It isn't HD, but it's about $60 cheaper than the Kodak Zi8.
Read More

| Kodak Zi8 pocket video camera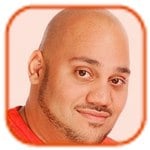 Tweet
Posted by Andru Edwards Categories: Home Entertainment, Movies, Toys, Video Games, Family, Women, Teens, Under $50,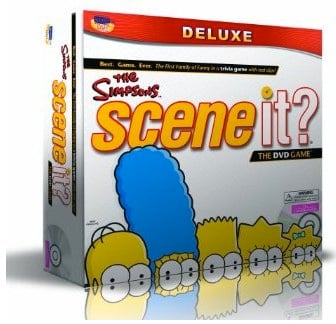 It's no secret that Scene It? is one of the most popular game series around, and this holiday we are recommending Scene It? The Simpsons Deluxe Edition. It's been getting rave reviews as one of the best Scene It? titles to be released, and hey, it's The Simpsons. The show has been around for 20 years, which means parents can play this with kids and have a good time. The game features material from the show's first 19 seasons on the air, has hundreds of questions, and has four collectable tokens. You can pick up Scene It? The Simpsons Deluxe Edition for $29.99. Best. Scene It. Ever.
Honorable Mentions:
Scene It? Twilight Edition: Yeah, we know a lot of the ladies out there are on a vampire kick thanks to Twilight. Guys, you may want to consider this one.
Scene It? Bright Lights! Big Screen!: Would you rather play scene it on the Xbox 360 rather than using a DVD player? This is the one you'll want.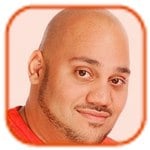 Tweet
Posted by Andru Edwards Categories: Displays, Household, Wireless / WiFi, Family, Women, Men, Techies, Under $250,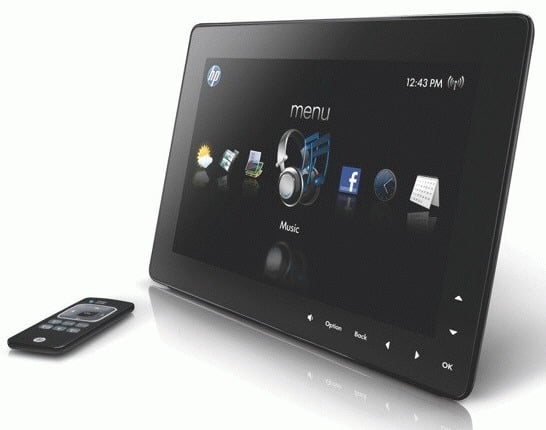 Ever since the HP DreamScreen arrived on the scene, generic digital photo frames have seemed so passe. I mean, the DreamScreen is a digital photo frame on crack, essentially. It's available in 10- and 13-inch sizes, and aside from simply displaying your digital photos, it can stream Pandora (or up to 10,000 Internet radio stations,) set alarms, display your calendar, show you a five-day weather forecast, and even give you a look at your Facebook account so you can see what's up with your peeps. Plus, it incorporates touch into the bezel, and we like touch.
The HP DreamScreen typicalls sells for $250, but Amazon currently has it for $205, a full 18% off.
Read More

| HP DreamScreen 100 on Amazon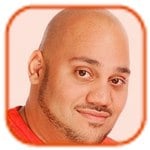 Tweet
Posted by Andru Edwards Categories: HDTV, Home Entertainment, Internet, Women, Techies, Under $100, Under $250,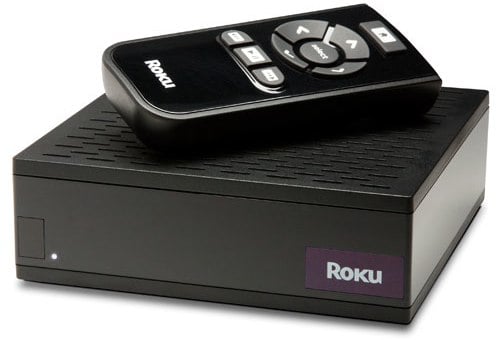 We are kicking off our 2009 Holiday Gift Guide with the Roku HD-XR player. Why? Well, we think that it's the perfect time to introduce someone to the new hotness that is TV, delivered over the web, and right into the living room. Sure, Netflix has come to the Xbox 360, but if you want streaming access to the Netflix service and don't own a game console, this is your cheapest barrier to entry. The HD-XR model also gives you access to the Amazon Unbox catalogue, as well as the entire MLB game service as well, if you are subscribed.
Definitely a great gift for movie buffs, the Roku HD-XR player is able to stream over 12,000 movies and television shows from the Netflix Watch Instantly catalogue, and over 45,000 from Amazon Video on Demand. It connects to your home network through an ethernet port, or over Wi-Fi, connecting at up to 802.11n if you have it. There's also a USB port on back, which Roku says is for future use. Our guess is that they'll be allowing the device to read from an external USB drive, which would be stellar.
The actual device is tiny, so it takes up barely any space, and setup takes just a couple of minutes - very simple. Of course, a Netflix subscription is required, but once you have that, everything else is a piece of cake.
Honorable Mention: If you want all the features of the Roku HD-XR, but don't need the USB port or 802.11n wireless speeds, you can grab the Roku HD Player for $99!
Read More

| Roku HD-XR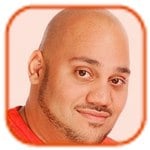 Tweet
Posted by Andru Edwards Categories: Features, HDTV, Home Entertainment, Movies, Men, Techies, Under $100,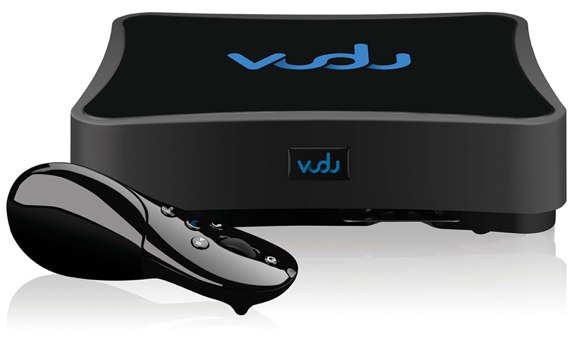 If you, or someone you love, is a big movie buff with an HDTV, we have to recommend the VUDU Christmas Special that is going on right now. The VUDU set-top box normally sells for $299, but for a limited time it can be had for just $99. Now, you also have to buy $50 in movie credits, so the total cost would be $149, but that $50 is would go towards rentals and purchases of VUDU content, including their fantastic HDX 1080p movies. Rentals cost from $1-4 dollars, and purchases are obviously higher.
We recently reported on a lot of the Internet content that has also just made its way to the VUDU service, so all in all, we think this would make a nice gift - either for someone else, or for yourself. Our only complaint with VUDU remains that their speeds are limited, which provides a very, very poor experience if you want to rent HDX content. No matter how fast your Internet connection is, VUDU caps downloads at 4.0 Mbps. That means that my super fast 50.0 Mbps FiOS connection means absolutely nothing, and I still have to wait hours before I can watch an HDX flick. If they got rid of that, it would unleash HDX, their flagship offering. A personal niggle for sure, though. If you don't care, pick one up!
If you miss the sale, you can typically find some nice VUDU deals on Amazon.
Read More

| VUDU Store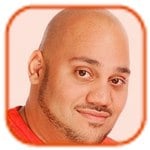 Tweet
Posted by Andru Edwards Categories: Features, Toys, Kids, Under $250,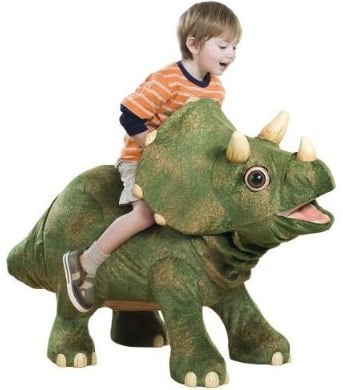 Here's one that the kids are sure to love - Kota the Triceratops is a rideable dinosaur. Did you catch that? A life-sized baby dinosaur to be exact, Kota is 40-inches long, and has a spring-loaded seat and handle. He also sports a smile on his face, which should mean that children won't be scared of him. Kota has 11 sensores, so it reacts intelligently to sound as well as touch. He will react by turning his head, tail, horns, or even by roaring. You can also feed him some leaves, which will cause the dino to make a munching sound. The best part? Kota sells for $299 - but Amazon is currently selling him for just $150 - that is 50% off! Better hurry though, no telling how long that deal will last.
Read More

| Kota the Triceratops 50% off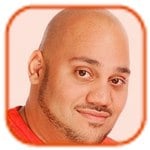 Tweet
Posted by Andru Edwards Categories: Cell Phones, Features, Handhelds, Hot Deals, Women, Men, Teens, Under $50,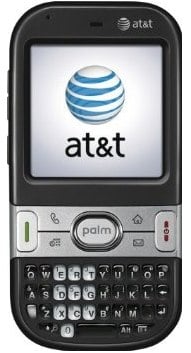 Don't wanna splurge on something like an iPhone or BlackBerry? After checking out the Palm Centro, we think this might be the device to pick up for that loved one. You can get one for as low as $49.99 on AT&T, and it's a great introductory smartphone - a huge step-up from your typical flip camera or music phone. It supports instant messaging, web browsing, has a full QWERTY keyboard, 320x320 touchscreen, media player, 1.3-megapixel camera, 64MB internal storage, and Bluetooth. Seriously, that isn't bad for a $50 smartphone. Oh, even better? Pick it up on Amazon, and it's free with contract.
Read More

| Palm Centro on Amazon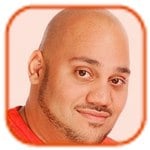 Tweet
Posted by Andru Edwards Categories: Cameras, Features, Portable Audio / Video, Family, Men, Under $250,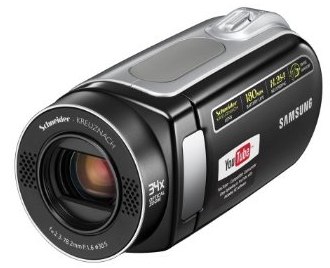 If you want an inexpensive camcorder that gives you a bit more quality than what you'd find with a Kodak ZI6 or Flip Video camera, we think the Samsung SC-MX20 would be up your alley. This camera offers some nice features that the other low-end cams just don't have, like image stabilization, face detection, and a 24x optical zoom. It accepts SD and MMC cards up to 32GB, and has an internal battery life of 3 hours. The Samsung SC-MX20 retails for $250, but we found it on Amazon for 15% off at $212.
Oh, and for those of you who just have to have the high definition version, the Samsung SC-MX20C can be had for 30% off on Amazon, for $592.60.
Read More

| Samsung SC-MX20
© Gear Live Inc. – User-posted content, unless source is quoted, is licensed under a Creative Commons Public Domain License. Gear Live graphics, logos, designs, page headers, button icons, videos, articles, blogs, forums, scripts and other service names are the trademarks of Gear Live Inc.